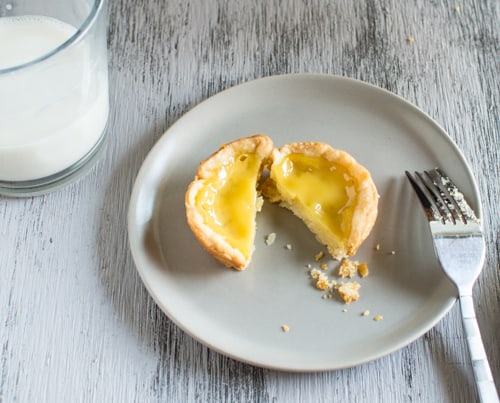 If you've never had these before, they're small tartlets with a flaky crust and a creamy egg custard center. One bite into the soft, luscious center of these egg tarts while they're still warm is like a little piece of heaven.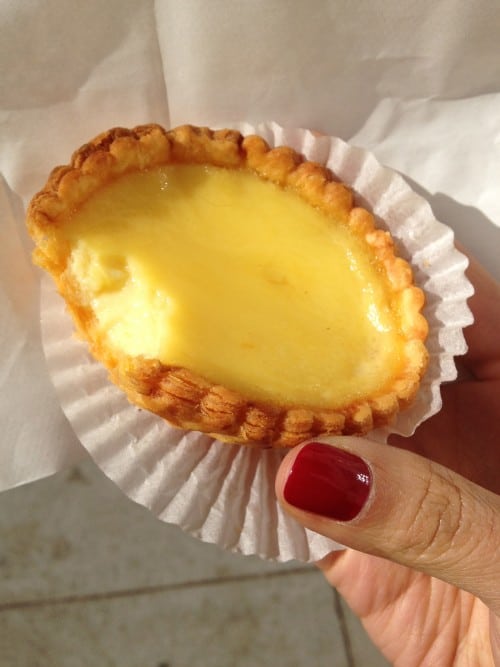 The best egg tarts I've had so far are from Golden Gate Bakery in Chinatown San Francisco. There's always a line outside the tiny shop, and this bakery does so well that they shut down the shop for vacation whenever they want to. I can't tell you how many times I've stopped by the bakery to satiate my egg custard needs, only to find an "on vacation" sign taped to their door. I walk away feeling dejected.
So when I saw the recipe for Hong Kong egg tarts on The Woks of Life, I was jittery with excitement. Finally, I can make these for myself!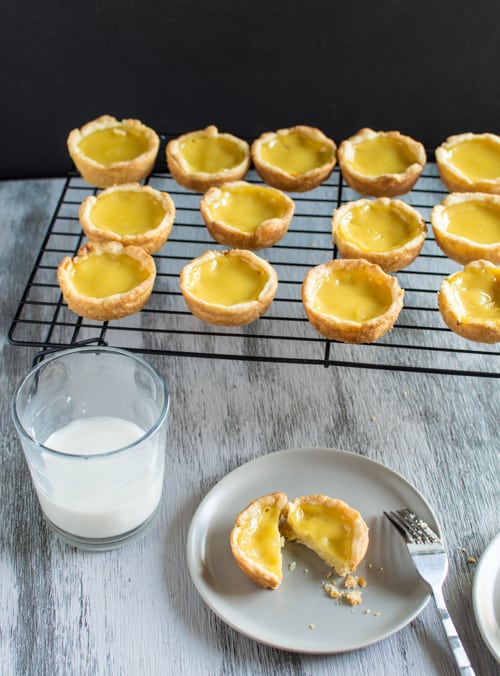 Ok, so my egg tarts didn't look as great as the ones from Golden Gate Bakery or the Woks of Life, but they were absolutely delicious! Here are a few of my notes if you want to make these for yourself (because you should!):
I used muffin tins to make these egg tarts and sprayed the tins with non-stick spray. The tarts were still a bit stuck to the tin, so I ran a butter knife along the edges to loosen the tarts. Using paper liners might save you some trouble.
I used a cookie cutter to cut out the dough for the tarts. I was planned to use a standard pint glass, but the opening wasn't big enough. Be sure to cover as much as of the muffin tin as possible with the dough. This will create a larger cup for the egg custard filling.
Eat these while they're still fresh, and your tastebuds will be happy!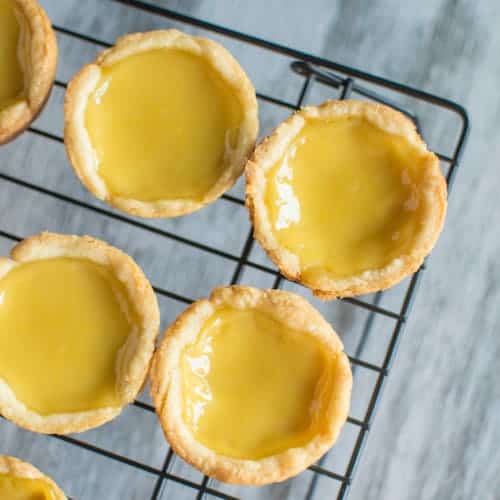 I signed up for The Kitchn Cure (which starts tomorrow), so I have rounded up several posts about how to keep my kitchen more organized:
My iron whisks always jams inside my kitchen drawer, so here's a nifty solution on how to fix that problem. // The Kitch
Do you know how to properly store your fruits and vegetables? Check out this handy guide. // Real Simple
On a similar note, do you know how to store items in your pantry properly? // Real Simple
I've been buying too much zucchini from the farmers market lately. This is a great way to store the extra zucchini in my fridge. // The Kitchn
Bought too much fresh herbs from the farmers market (like I do)? Try drying them! // Food52
Thank goodness the miso paste that's been sitting in my fridge is still good to eat. Check this quick list to see if the condiments in your fridge are still fine. // The Kitchn