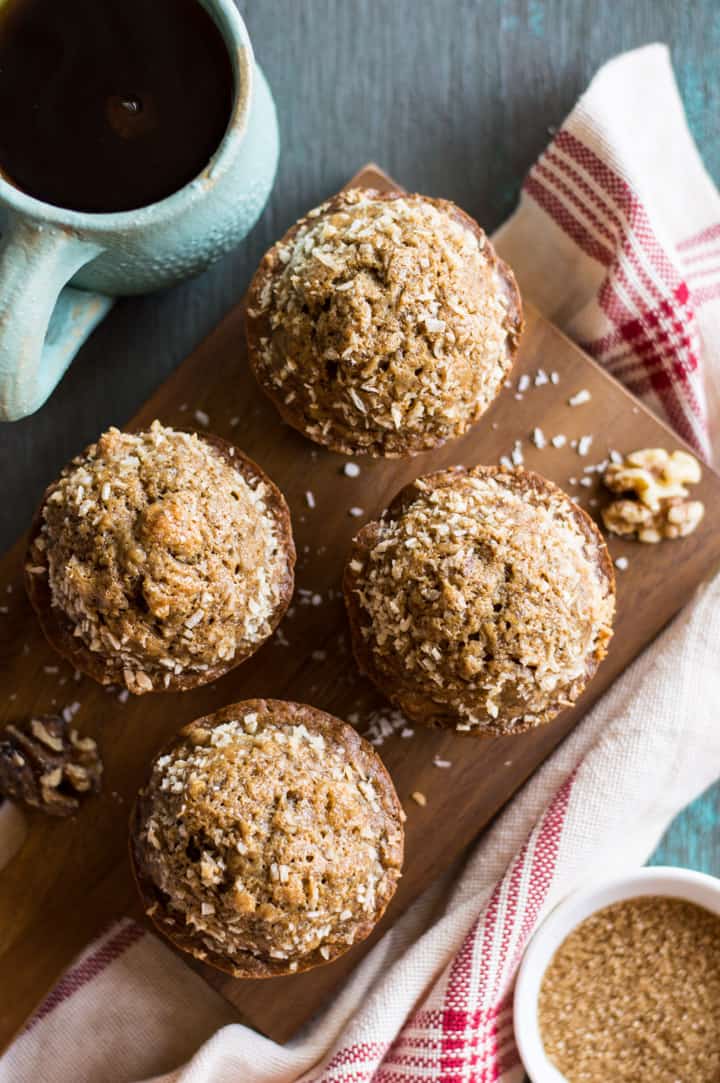 There's this dim sum dish called banana cake that I loved as a child. No one else in the family loved it more than I did. First off, let's get something out of the way. The name "banana cake" is deceptive because it looks nothing like a banana nor does it taste like a banana. It's an unassuming rice cake filled with yellow custard and dusted with a light layer of potato starch. I like to think of it as a Chinese cannoli. Permeating throughout the rice flour layer is the flavor of banana essence, similar to banana-flavored Runts (which, by the way, was my favorite candy from the 25¢ gum ball machines). Maybe that's why no one in my family enjoyed banana cake more than I did.
I remembering scouring my house for loose change just so I could buy myself some nice banana cake after Saturday Chinese school. I lifted sofa seat cushions to find coins that fell through the cracks. I often turned my brother's jeans upside down to see if any coins fell out "accidentally." There were always a few quarters. I turned over ever spot in Mama Lin's house to look for coins. The banana cake obsession of mine was real.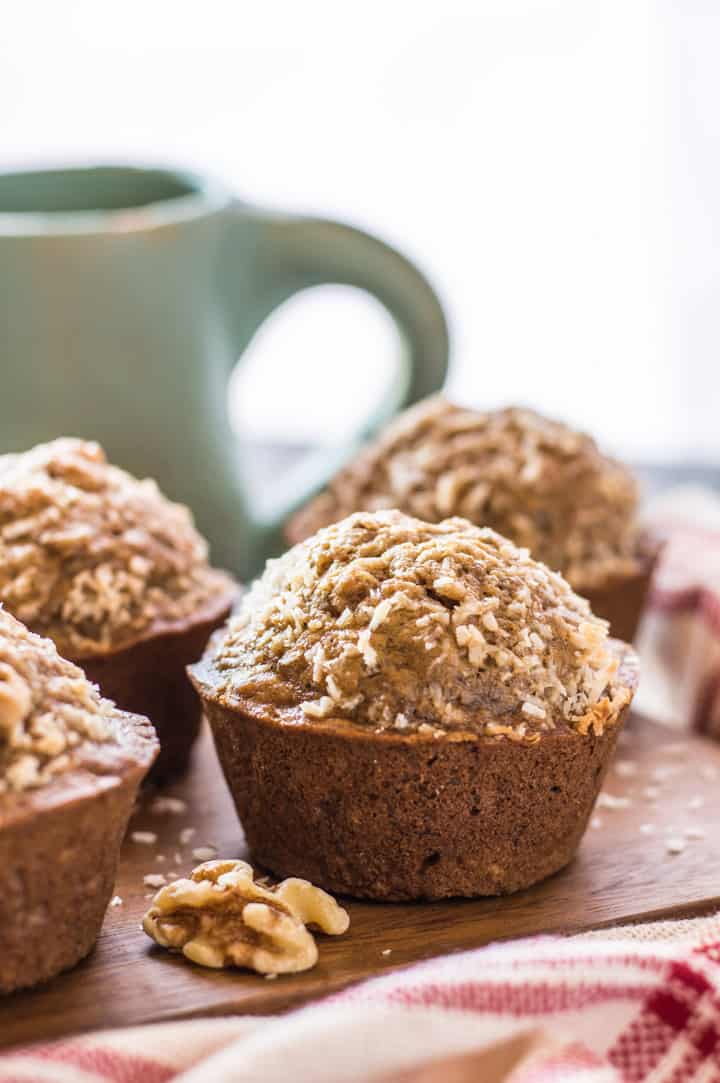 It has been years since I've tasted the familiar flavors of banana essence/extract. A little while ago, I tried a banana-flavored peanut butter, and I quickly discovered that banana extract, when mixed with wrong flavors, can be quite revolting. That was when I told myself, "Banana extract no more!"
Let's cook with some real bananas.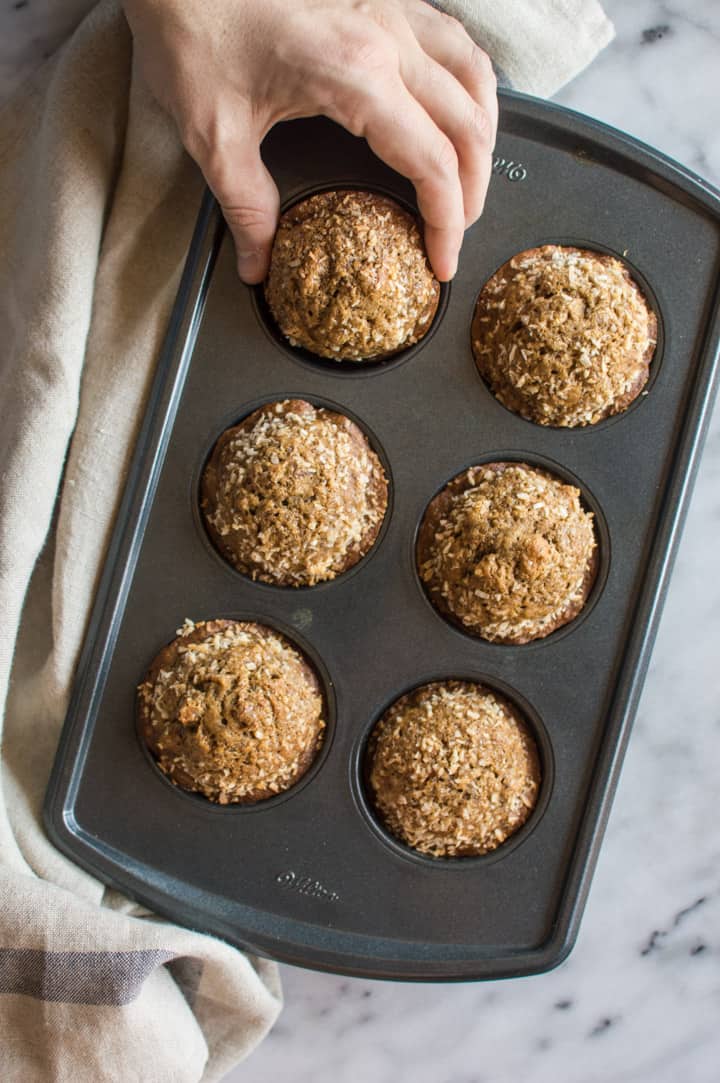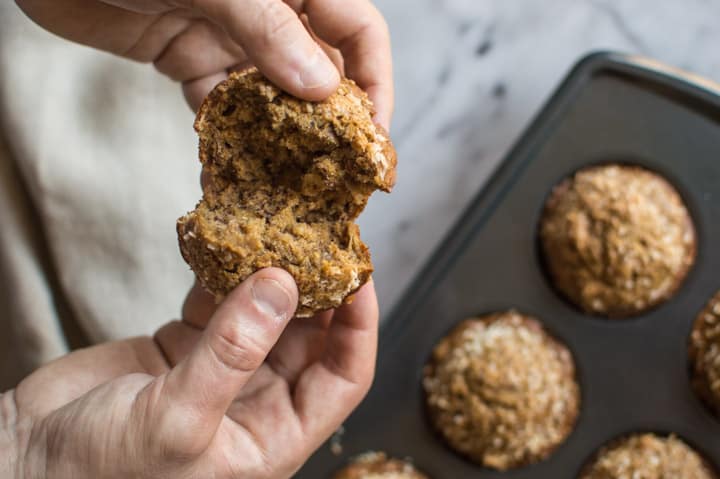 I made a batch of these banana nut muffins to take for my flight to Alaska, just in case I'm stuck at the airport for hours and need some sweets to get me through the wait. I refuse to pay $3 for a sub-par muffin.
Whole Wheat Maple Banana Nut Muffins
These whole wheat banana nut muffins that are sweetened with maple syrup. The turbinado sugar and shredded coconut toppings give these muffins an extra crunch that take them out of the park! Makes 11 to 12.
Ingredients
3/4

cup

(85g) walnut halves, chopped

3

medium bananas

,

about 1 cup mashed (270g)

1/2

cup

(120ml) maple syrup

1/3

cup

coconut oil

,

melted

1

large egg

1/4

cup

soy milk

,

any other milk works also

1

teaspoon

vanilla extract

1

teaspoon

cinnamon

1/4

teaspoon

freshly ground nutmeg

1/8

teaspoon

ground all spice

1

teaspoon

baking soda

1/2

teaspoon

salt

1 1/2

cups

+ 1 tablespoon

,

200g whole wheat pastry flour

turbinado sugar for topping

shredded unsweetened coconut for topping

cooking spray
Instructions
Preheat oven to 300 degrees F (150 degrees C). Place walnuts on a lined baking sheet and bake for 10 to 11 minutes. When the walnuts are done, take them out of the oven and bring the heat up to 350 degrees F (175 degrees C).

Mash the bananas until you don't see many large banana chunks. I like to go through the mashed banana with a fork to break up large chunks. Add the other wet ingredients to the mashed bananas (maple syrup, coconut oil, egg, soy milk, and vanilla extract).

Add the spices to the wet mixture and stir. Mix in the baking soda and salt. Gradually stir in the flour. I like to add the flour in 3 increments.

Fold in the walnuts.

Spray a 12-muffin pan. Distribute batter evenly among the tins. You can make either 12 smaller muffins or 11 larger ones. I made 11 muffins this time and the batter went almost to the top in each tin.

Sprinkle some turbinado sugar and shredded coconut on top of each muffin.

Bake for 25 to 27 minutes or until a toothpick comes out clean.

Let muffins cool for 10 minutes before serving.
Notes
If you're pressed for time, you can skip toasting the walnuts. However, that the texture of the muffins are better when you toast the walnuts first.
Another option if you are pressed for time: bake the muffins at 425 degrees F (220 degrees C) for 15 to 18 minutes. The bottoms of the muffins will come out a bit more brown and firm.
Did you make this recipe?
Tag @hellolisalin or leave a star rating and comment on the blog!