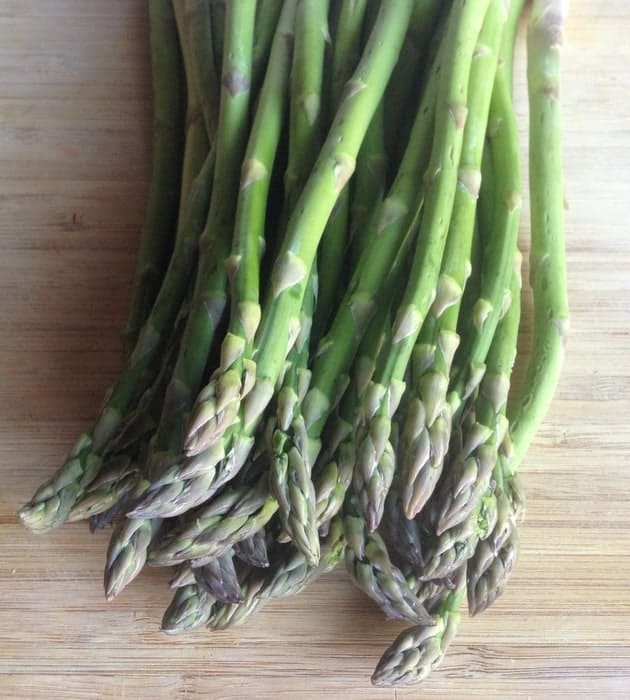 Spring is when we begin to see fresh asparagus popping up everywhere in our grocery stores or local farmers markets. Indeed, these lovely green spears are in season from February to June. Whether you like to stir fry, boil, or roast them like I did several days ago, it is important to know how to prep them efficiently.
For years, I have snapped off the ends of each stalk of asparagus, a trick that I learned from an episode of Queer Eye for the Straight Guy (does anyone still remember that show?). The logic behind the method is that bending the bottom of the stalk will allow you to snap it right at the point where the asparagus stops being tender and starts turning woody and chewy. Because no two stalks of asparagus are alike, I would snapp off the ends of each stalk individually.
However, when I was researching cooking ideas a few days ago, I came across an article on Chow.com that pointed out why snapping is not necessarily be the best way to prepare asparagus. Why? According to the article, as long as we apply enough pressure to the stalk, we could be snapping the asparagus anywhere. In my cooking experience, I have wondered whether I was throwing away perfectly fine sections of asparagus simply because I snapped the stalk at a certain point. Here is the article's suggestion on preparing asparagus.
Take out one stalk from the bunch and chop it at the point where the color of the stalk turns from green to white.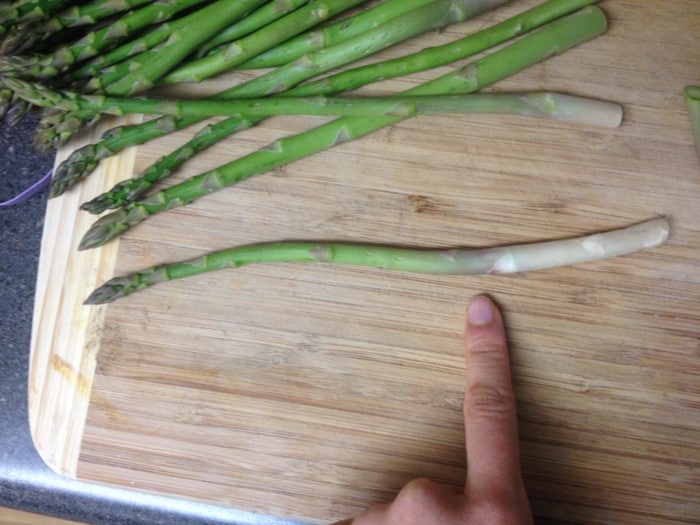 Look at the stalk you just chopped. If the inside looks moist and full, then use that stalk as a guide for chopping the rest of the bunch. If it looks dry, just chop off a bit more of the stalk.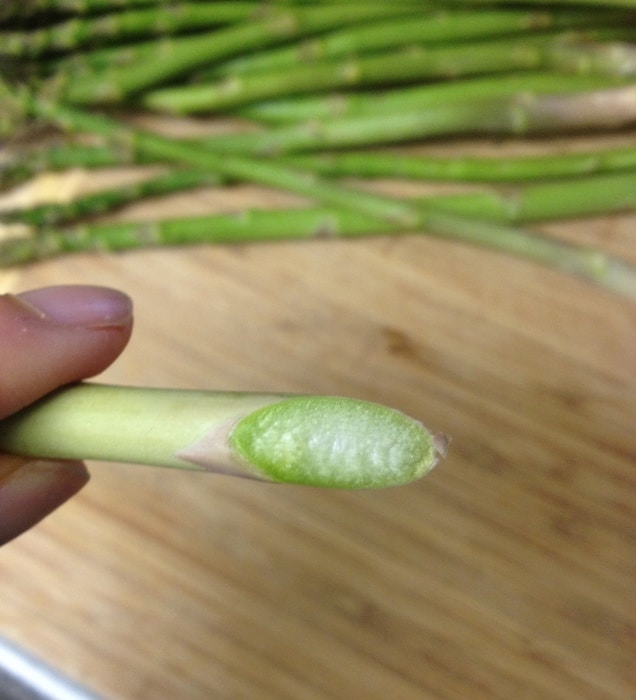 After testing out this article's suggestion, I found that it is much more time efficient than snapping. I would note, however, that this suggestion isn't 100% foolproof. As I mentioned before, no two stalks in a bunch are alike. Just because there is baddie in the bunch doesn't mean that the rest of the stalks should also be chopped at that point. My takeaway from all this is to group the stalks depending on how fresh they look. If half of the stalks look completely green, then I will chop them at the same length. If the other half of the stalks are starting to turn white, then I will use the method suggested on Chow.com.
I feel like a complete kitchen nerd writing this post, but I don't care. Knowledge is power! Speaking of knowledge, here are 5 fun facts about asparagus from NPR's blog, The Salt. One surprising fact that I learned from that post: the U.S. imports about 90% of the asparagus that we buy! Check out the rest of The Salt's post for more interesting facts about the asparagus crop.