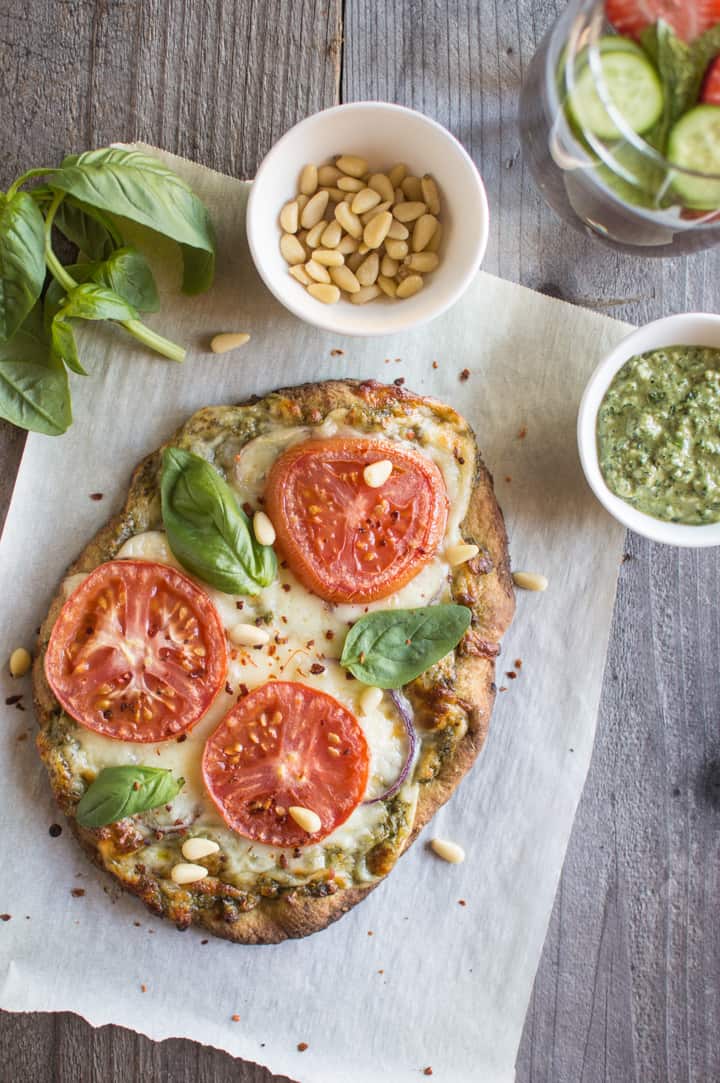 It took me a good 19 months to realize this. Raising herbs is a huge responsibility, after all. Meet the latest addition to the House of Lin: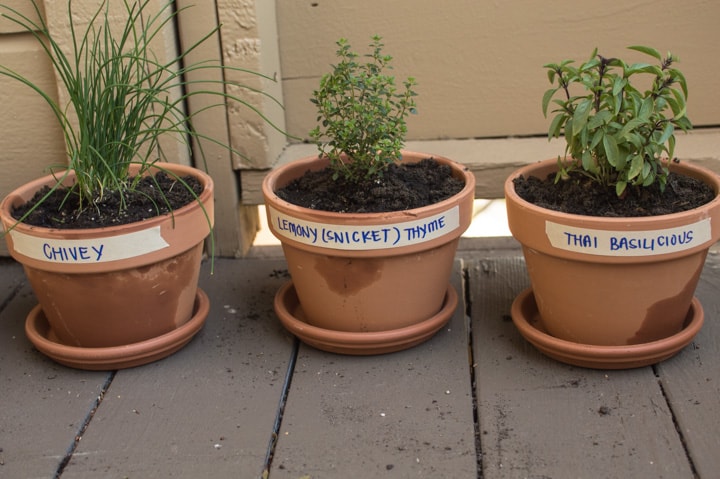 Okay, so I cheated a little got a huge helping hand by buying seedlings from the farmers market. But I'm proud that I moved those seedlings into big boy pots with my bare hands! Baby steps, right? My ultimate goal is to keep these alive for 2 months. I'll go ahead and keep my fingers crossed.
I guess this wasn't the first time I've gotten my green thumb on. I remember one of my projects in elementary school was to create seedlings. We each got a ziploc bag, inserted a wet sheet of paper towel, and added a row of staples on the bag. Then, we placed seeds on top the staples, taped the bag to the window, and watched it grow. Voila—seedlings! Somehow, I my gardening skills got worse over time.
Maybe one day, my herb garden will be so big that I can actually make this carrot top pesto without buying the ingredients. But for now, go get yourself a bunch of basil and carrots, and get ready for some fun.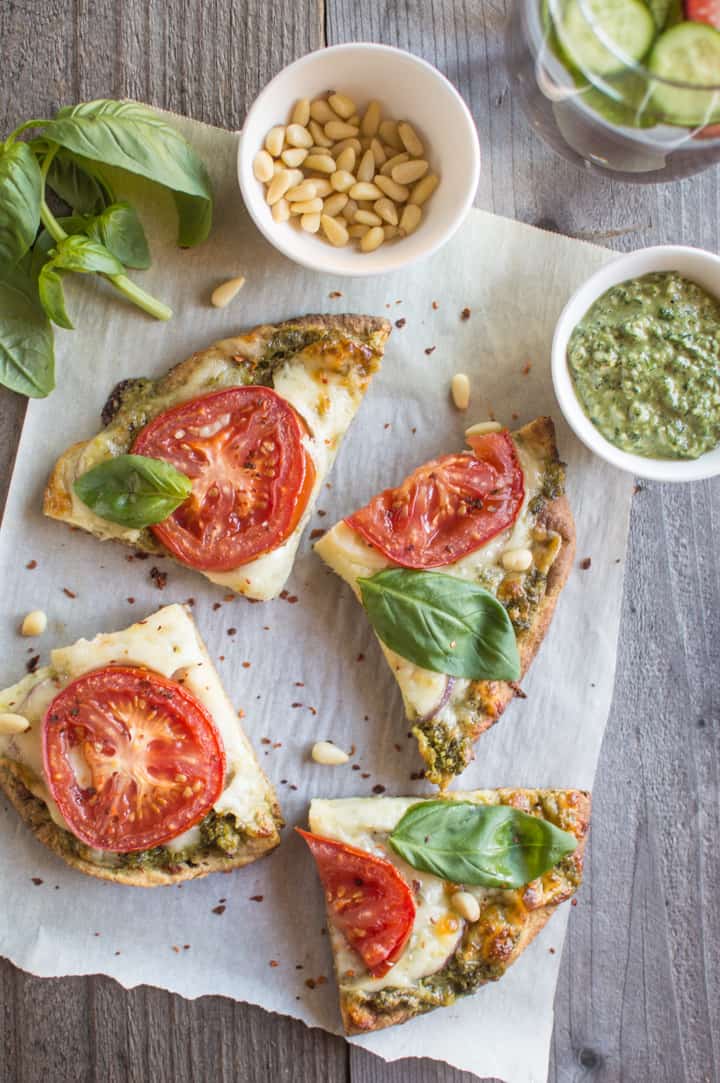 You know when you buy a bunch of carrots sometimes, they come with the tops still in tact? Don't throw them away! They're perfect for pesto making adventures. The carrot tops don't add much flavor to the pesto, but they definitely help mellow out the basil flavor AND helps the pesto stay a vibrant green for longer. Just rip off the leafs, store it in a plastic bag, and it will keep in the refrigerator for up to 3 weeks before they start to turn yellow. Make sure to rinse them thoroughly before using. A lot of dirt gets stuck in there!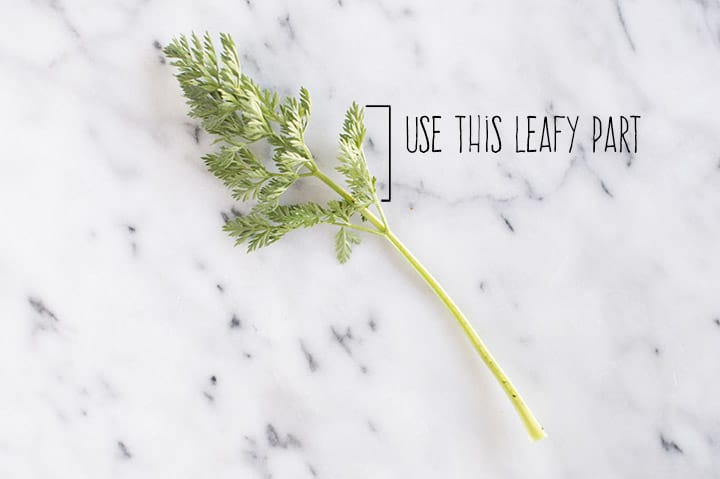 I've been using this carrot top and basil pesto to make thin crust pizzas, slathered it on avocado pesto toast, and mixed it pasta It's one of the best pesto sauces I've made so far. For serious. Want to give it a try? Ashley of Spoonful of Flavor has been kind enough to let me share this recipe on her blog, so be sure to hop on over. Pizza in 30 minutes! You won't be disappointed, I promise.