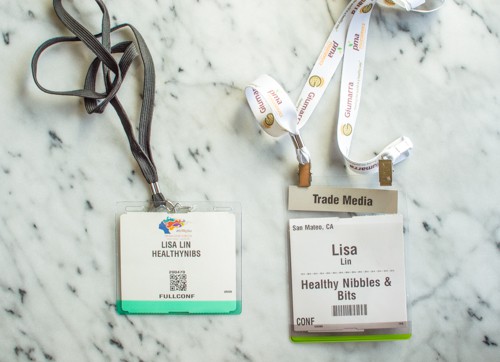 It's been a long weekend. 4 days and over 260 miles later, I'm finally back to my regular routine. Well, I still need to unpack, sort through 100 brochures, shop for groceries, and go through many business cards. When that's all done, I'll get back on track. I hope.
I love it when other bloggers recap their experiences from conferences, so I thought I'd share a few things I learned this weekend.
1. You'll never run out of pens or notepads. In every swag bag and nearly every booth, you'll find branded pens, notebooks, or sticky notes. I certainly didn't need any of these things, but they do add vibrant color to my stationary/pen collection!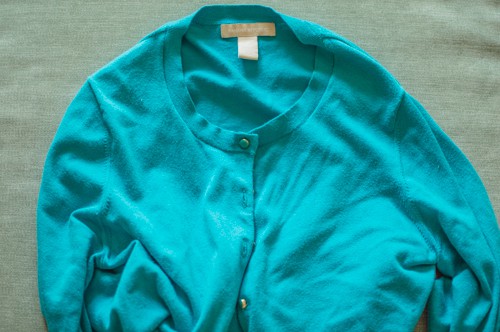 2. Bring a cardigan. Even though San Jose was hot the entire weekend, the conference rooms were incredibly cold. I nearly forgot to pack it in my suitcase, but my arms are glad for the warmth that this turquoise cardigan brought. Also, I should probably iron this soon.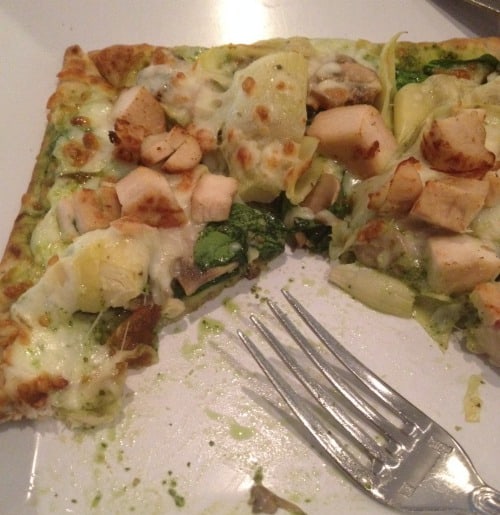 3. Don't be late for lunch. I'm very glad that lunch was served at the BlogHer conference, but it's important to be there on time. My morning session ran a bit late on Day 1 of the conference, and I spent some extra time speaking to one of the exhibitors on Day 2. I expected lunch to be buffet style, but the meals were dished out and served at all tables by the time I walked in.
I arrived to lunch 30 minutes late on both days, and although there were empty seats scattered throughout the grand ballroom, every single plate I found looked half eaten. I was never too sure if someone had already claimed a seat already, so I thought it would be best to go somewhere else for food.
However, I did enjoy this scrumptious chicken pesto artichoke flatbread at the Hyatt Place on Day 2. I tried to snap a photo of this without being blatantly obvious that I was taking a food photo. I say this to excuse the poor quality of the shot, but let's face it, I don't take good photos on my phone.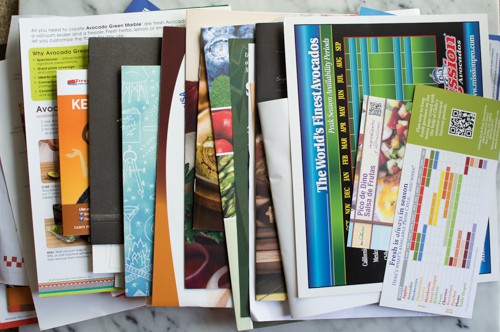 4. Expect brochures and leaflets, lots of them. I suppose I am to blame for taking too many brochures this weekend. I just can't shake the "take-anything-that's-free" mentality that my mother instilled in me. Also, I loved the charts I grabbed from the PMA Foodservice Conference that illustrated when certain crops are in season. Naturally, I had to take all of them.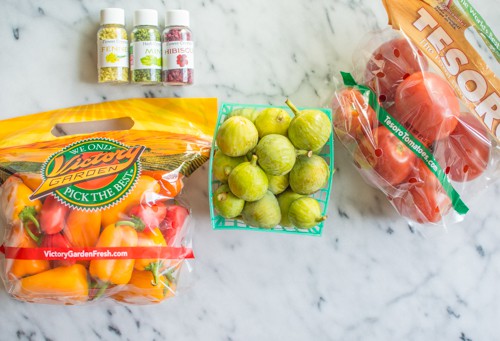 5. Try not to take too much swag when I'm flying to a conference. Free things are beautiful, especially when it involves food. But when you're flying to a conference, too much free things can turn into a stressful suitcase-packing session the night before your flight. Thankfully, I drove to both conferences this weekend, so I was able to bring everything home with me. I don't know if I would have been able to bring 2 bags of tomatoes, a bag of peppers, a board game, and a pint of fresh figs otherwise.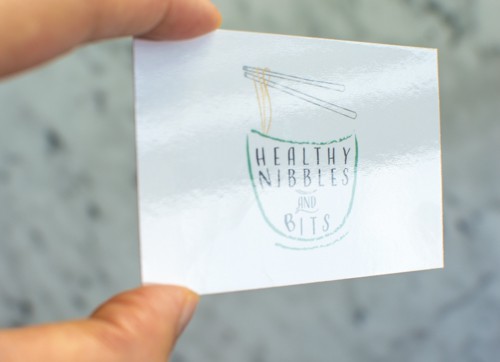 6. Don't make glossy business cards. I thought my cards would stand out more with the glossy texture. But I quickly realized that people you meet might want to take notes on your cards, and that would be a difficult task if your cards are glossy. Don't make the same mistake I did!
7. Don't be afraid to ask questions. I think I was the only blogger at the PMA Foodservice Conference. Everyone else was either a wholesaler, retailer, someone from the restaurant industry, or a member of an agricultural association. It was quite intimidating because nearly everyone there knew more about the food industry than I did. Although I felt slightly out of place, I still explored different booths and asked each vendor about their new products, their distribution routes, and how to store produce properly. Believe me, I learned a lot!
8. Stop by as many booths as possible. Before attending both conferences, I looked through the list of companies attending the expo and made a mental note of the booths I thought I should visit. I'm quite glad that I didn't just stick to that list. At BlogHer, I chatted with the kind people at Artifact Uprising, Skimlinks, Ebates, The Timeline Project, and Morweb—companies that I had never heard of before the conference. I gained a wealth of knowledge from each of them, which I hope to put to use some time soon!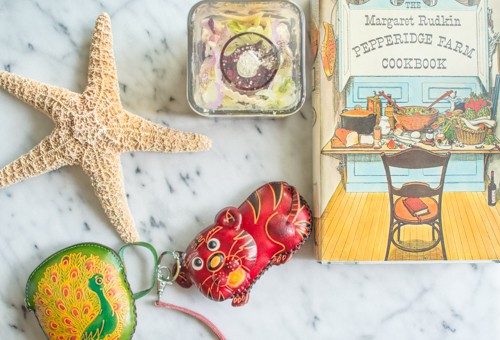 9. Explore the rest of the city. The conference organizers do a good job of packing each day with events, but it's easy to forget to explore outside of the conference! I had a bit more free time at the PMAFC, which was held in beautiful Monterey. There was a market around the Monterey Conference Center, so I decided to go for a meander and found these great things! Among them, a scented gel candle, a starfish, and 2 adorable leather pouches.
I came across the Pepperidge Farm Cookbook in a used bookstore (Old Capitol Books), and it's one of the most adorable cookbooks I've ever owned. It was published in the 1960s, so while there isn't a single photo of the food in the book, it's filled with delightful hand drawn pictures. I'll be talking about this cookbook a lot more in another post.
10. These conferences are worth the time and effort. I'm not natural at networking. Don't get me wrong. Put me in a roomful of people with a drink in my hand, and I'll be everyone's friend. Professional networking events, on the other hand, have always been my Achilles' heel. Based on my previous experience, I wasn't convinced that I should spend the money on conferences.
Thankfully, Ashley at Spoonful of Flavor convinced me to go, and I'm glad I did! It's true that when you're passionate about something, you'll be willing to talk about it all day long. I couldn't believe how easy it was for me to talk about food with complete strangers and be excited about it to boot. I know I'm not the first person to say this, but the BlogHer community is truly a supportive network. I wouldn't have been able to meet so many amazing women if I had not decided to take the plunge and go for it.
For all the other bloggers out there, if you're ever wavering over whether you should attend a major conference, my vote is "yes"!