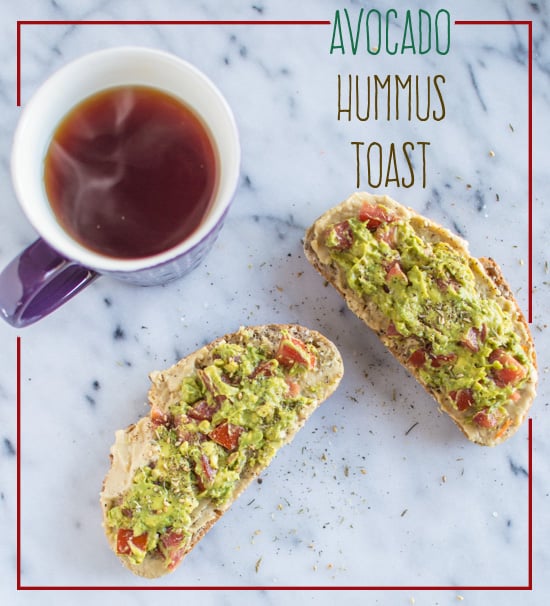 I'm listening to Michael Pollan's "Cooked" on audio right now (because let's face it, that's the only way I'll be able to finish any book). Fun fact, he narrates the entire thing!
Right now, he's talking about the wonders of baking a fresh loaf of bread at home, and I can't agree with him more. Although I've only baked a total of 3 loaves of bread, the aroma that floats around my apartment is the best. I'm ready to dig in even before the bread is out the oven!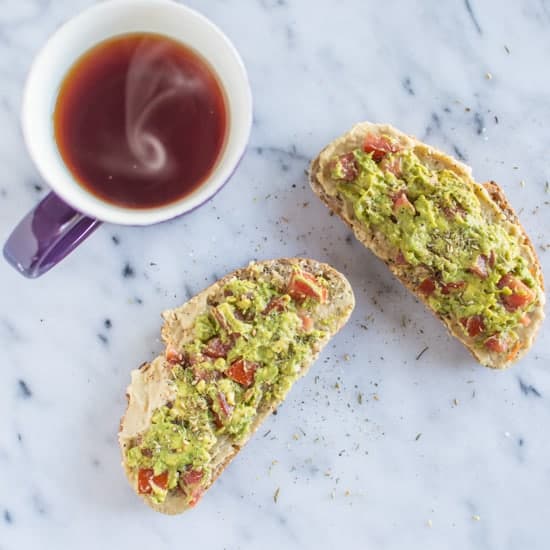 The most difficult thing for me to replicate in my bread-making adventures is the crackle. You know that sound you hear when you squeeze a nice baguette or a freshly baked loaf of bread? That crackling sound that lets you know that the bread has reached the peak of textural greatness. That same crackle I try to replicate by lightly toasting day-old bread. Yum. Picking out a loaf of bread is like picking out a good peach or an avocado—it's got to have a little bit of give, but not too much.
I'm that person at the supermarket who pinches several loaves of bread to make sure that I've got the one with the perfect crunch. Does anyone else do that? I swear that I've picked up that habit from my mother.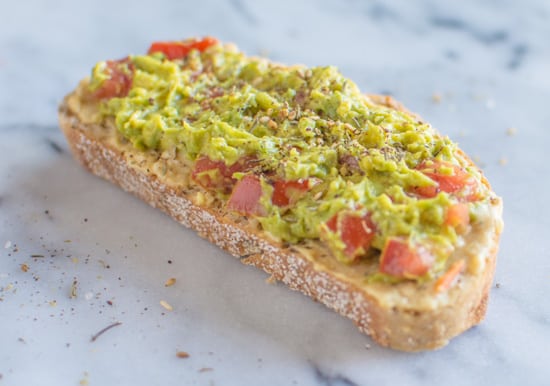 The mashed avocado and hummus provide an excellent textural contrast to the toast. It's perfect for those mornings when I'm craving something savory in the morning. Again, it's a very simple thing to throw together in the morning, and I can't believe I don't do it more often!
Avocado Hummus Toast
Serves 1
Ingredients
2

slices

of bread

1/2

medium avocado

1/2

roma tomato

,

chopped

2

TBS

hummus

pinch

of za'atar

,

or any other spice
Instructions
Toast the bread. While the bread is toasting, mash the avocado in a small bowl, and mix in the tomatoes.

Spread a tablespoon of hummus on each slice of bread. Then, top it with the avocado and tomato mixture. Sprinkle some za'atar for additional spice.

Enjoy!
Did you make this recipe?
Tag @hellolisalin or leave a star rating and comment on the blog!
Looking for more easy toast recipes?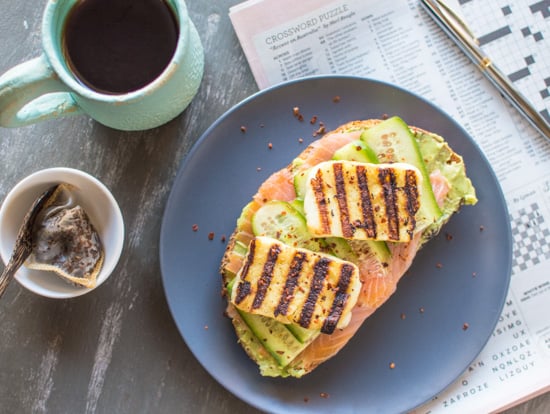 Smoked Salmon and Grilled Halloumi Avocado Toast