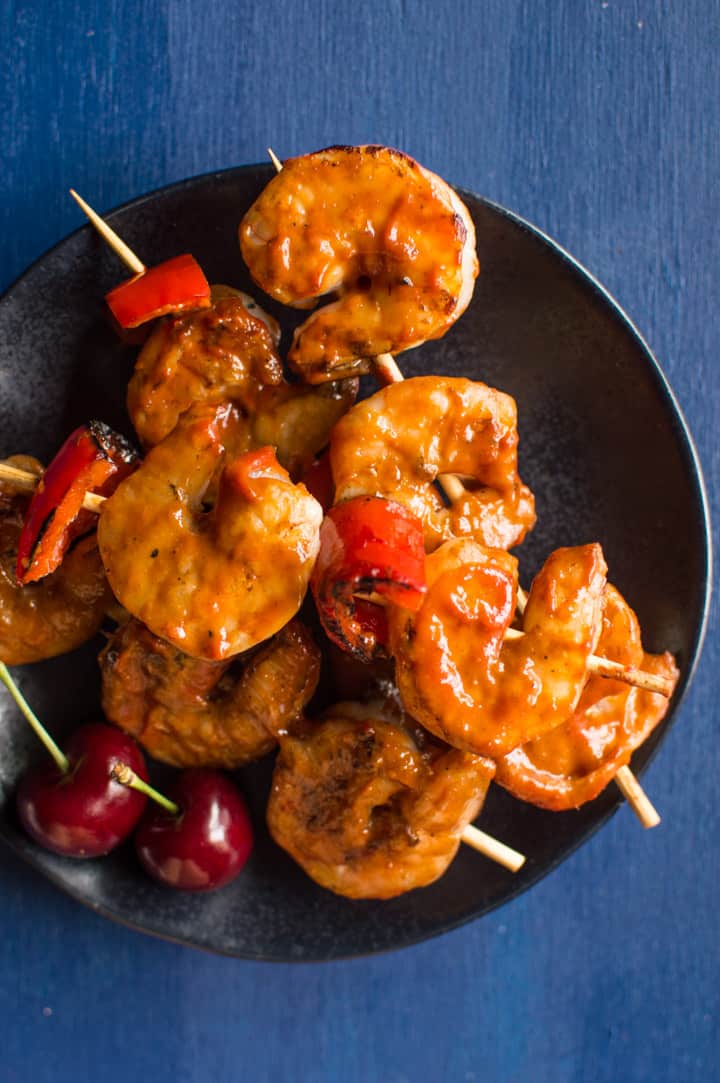 The Recipe Redux theme for this month is DIY kitchen essentials—kitchen staples that I bought in the past but now make from scratch. This might sound weird, but barbecue sauce is definitely a staple around my house.
Actually, that wasn't always the case. It took me YEARS before I could bring myself to like barbecue sauce. I shake my finger at family barbecues and school outings. I don't know what sauce they used, but I dreaded eating ribs that were slathered generously with vinegary red-brown barbecue sauce. It wasn't until I discovered barbecued chicken pizza that I realized not all barbecue sauces are created equal. That was an important lesson in life.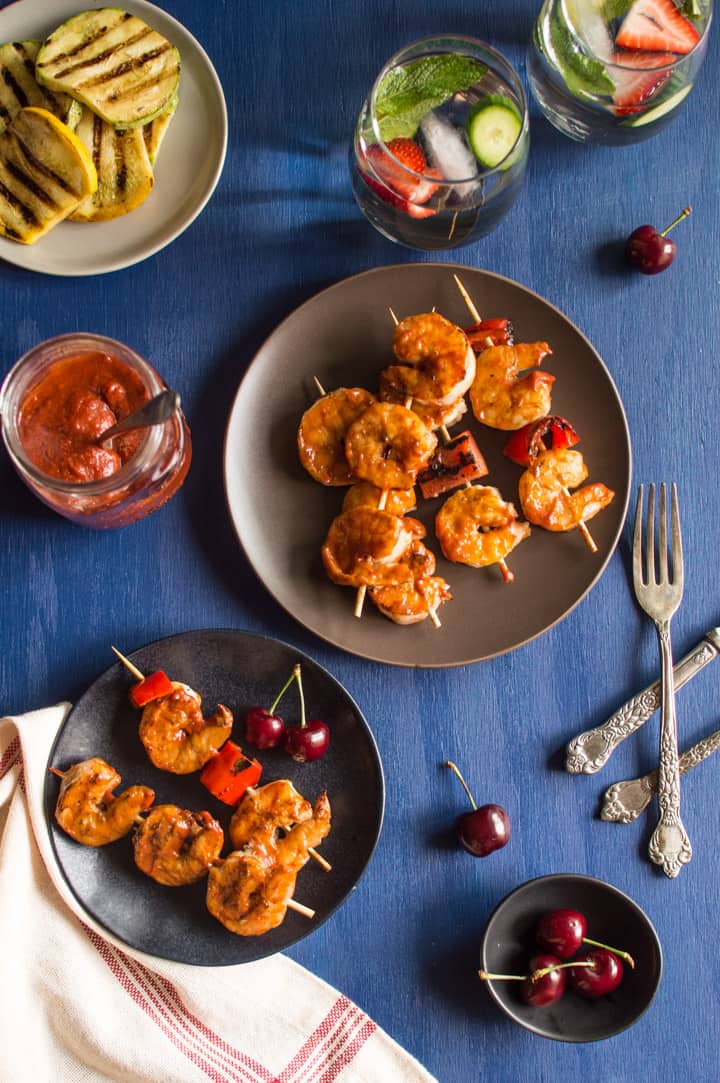 Barbecue sauce has saved my behind so many times in the last few years. You see, cooking dinner is the last thing I want to do sometimes. Shocking, but it's the cold hard truth. On those lazy days, I usually throw chicken or salmon on a baking sheet, rub them with seasonings, bake and finish with some nice barbecue sauce on top. Or, I would spread sauce on a piece of naan, dress it with cheese and fixins, bake it, and I end up with the crispest thin crust barbecue pizza. Flavorful dinners in less than 30 minutes, courtesy of my old friend, the barbecue sauce. What would I do without that around?
Not too long ago, I started making my own barbecue sauce. My sister would probably say, "Why bother? Just buy it from the store!" Well, the store bought stuff has way too much sugar. I'm saving the sugar for dessert.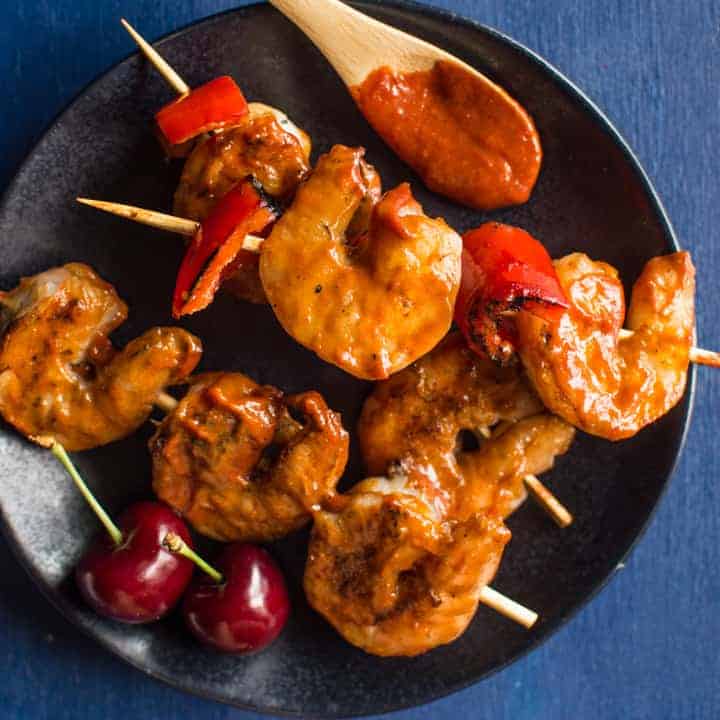 I'm also trying to watch my refined sugar intake lately. Does that mean no more cookies?? Hardly. I still gotta live, after all. But I will try to cook more with natural sweeteners, like fruit juice and coconut sugar.
When I was looking up recipes to make barbecue sauce, I was astonished by how much sugar goes into making 2 cups of sauce! So instead of sweetening this barbecue sauce with sugar, I used pear juice and relied on the natural sugars from tomatoes and cherries. I was NOT at all disappointed with the results. It was so tasty, I had to stop eating it straight from the spoon!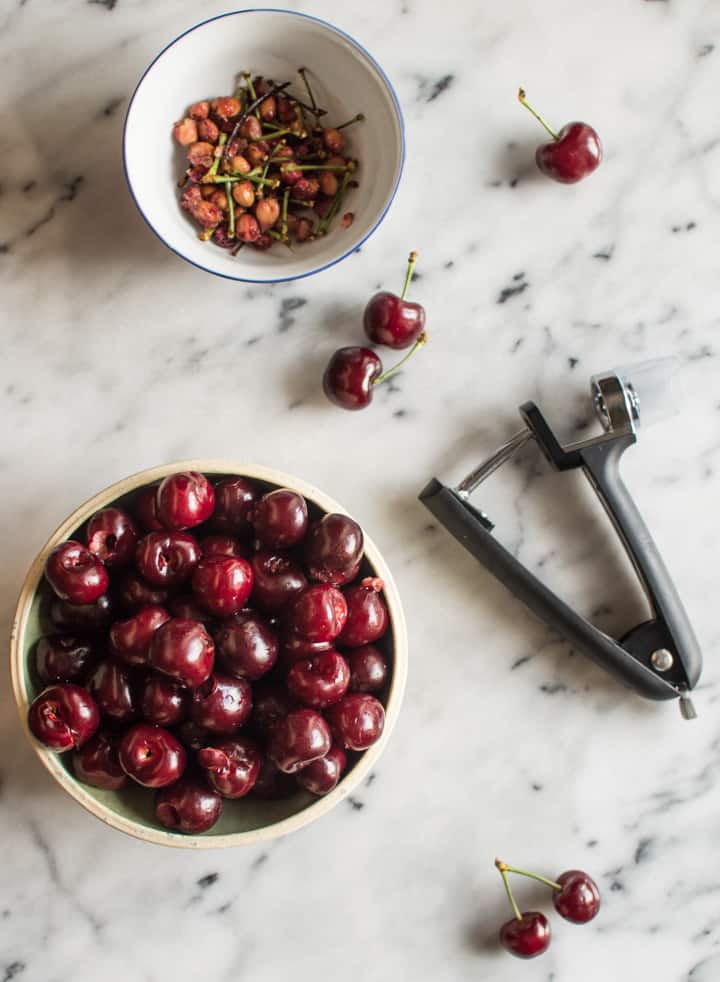 To make this sauce, I highly suggest getting yourself a cherry pitter. You don't want to be going at these with a paring knife, unless you have hours to spare and you don't mind if someone catches you red handed.
I bought this OXO cherry pitter, and it's the best investment I've made in a while! It shoots those cherry pits out like it's nobody's business. If you're ever cooking something that involves using too many cherries to count, you'll probably want to drop a few bucks to get this. But if you don't want to buy another gadget (and I completely understand), I heard about a trick from a recent Splendid Table podcast. You take an empty wine bottle, place a cherry on top, and stick a chopstick down the center of the cherry. The pits are supposed to shoot right down the bottle. I haven't tried this myself, but it sounds like it might work!
So are you ready to grab a bag of cherries, make this barbecue sauce, and welcome summer with open arms?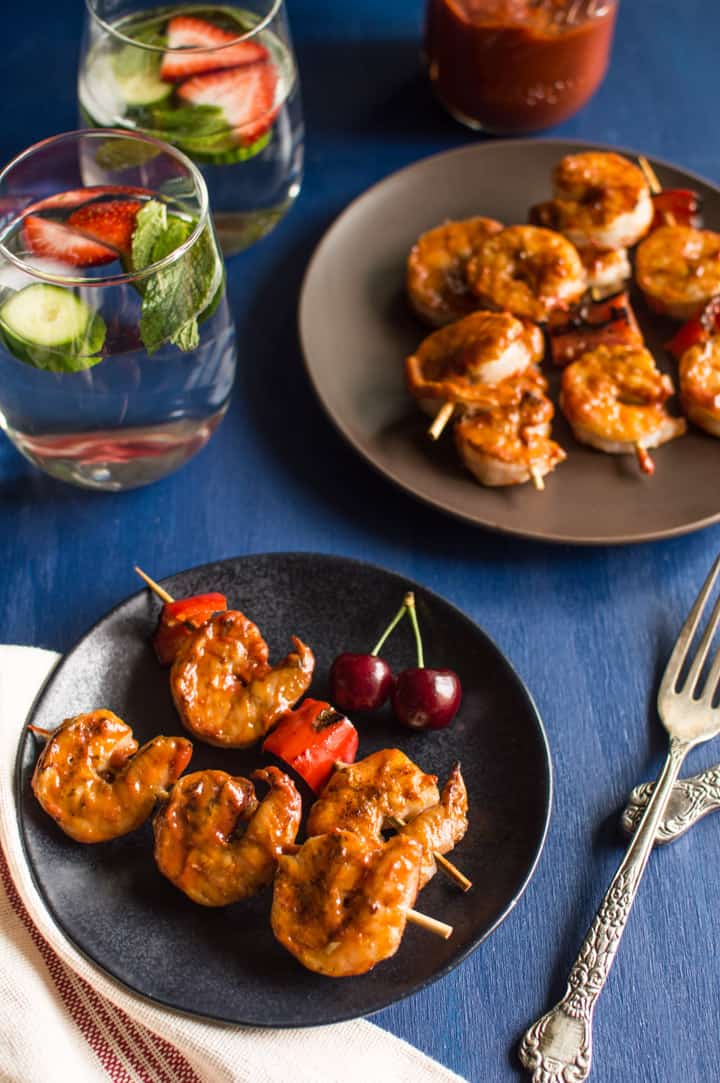 Cherry Bourbon Barbecue Sauce
This cherry bourbon barbecue sauce is rich in flavor without the sugar. It will make anything finger-lickin' good! Makes about 2 cups.
Ingredients
12

oz

(340g) pitted red cherries (about 2 cups)

2

TBS

olive oil

1

small yellow onion

,

chopped

3

medium cloves of garlic

,

minced

2

tsp

freshly grated ginger

,

I used a microplane grater

1

tsp

ancho chile powder

,

or any chili powder you have

1/4 to 1/2

tsp

cayenne pepper

1

TBS

tomato paste

1 1/3

cups

(3325g) tomato sauce

1/4

cup

(60ml) apple cider vinegar

1 1/2

cups

(360ml) pear juice

1

tsp

kosher salt

2 1/2

TBS

bourbon
Instructions
Rinse and chop the cherries into quarters. Set aside.

Heat the olive oil in a sauté pan over medium-high heat. When the oil is hot, add the onions and let it cook until softened, about 3 minutes. Add the garlic and ginger and stir for one minute. Add the chili powder and cayenne pepper and stir for 30 seconds. Mix in the tomato paste, tomato sauce, apple cider vinegar, pear juice, salt, and cherries. Stir until everything is incorporated.

Cook uncovered until the sauce thickens, about 13 to 15 minutes. The sauce should be bubbling wildly. Reduce the heat a little, add the bourbon and stir. Cook for another minute or two, and turn off the heat.

Let the sauce cool for about 10 minutes before putting it in a food processor or high-speed blender. Blend until smooth.

Enjoy it at your next barbecue! Refrigerate leftovers in a jar for several weeks.
Notes
1. Loosely adapted from Serious Eats.[br][br]2. You can make this sauce with frozen cherries as well. Just make sure to defrost the cherries first. I usually submerge the frozen cherries in a warm water bath for 10 minutes, then drain the water and squeeze the cherries for any excess. Roughly chop the cherries before cooking them. Frozen cherries will create a purplish barbecue sauce while fresh cherries create a red barbecue sauce.
Did you make this recipe?
Tag @hellolisalin or leave a star rating and comment on the blog!
Looking for more easy recipes? Try these!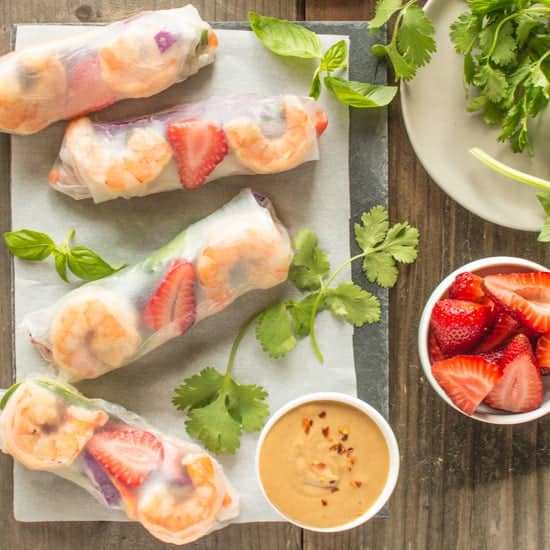 Shrimp Rolls with Peanut Sauce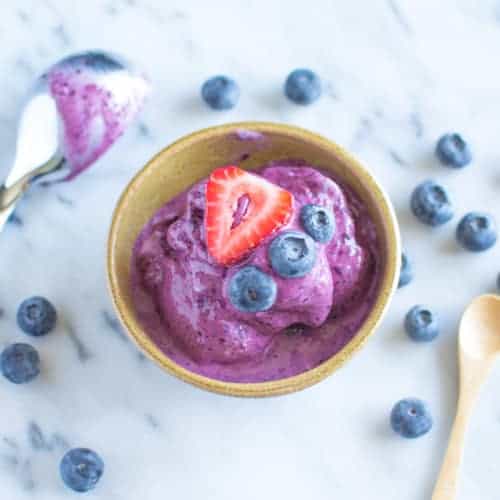 4-Ingredient Blueberry Frozen Yogurt
*NOTE: This post contains affiliate links.