Although I visit a lot of food blogs, comment on posts, and pin recipes, I probably try only 10% of the recipes that I pin. It's bad. I am going break this habit by testing out at least one recipe per week and commit to writing about it. There are so many great recipes worth cooking, and I want to use this space to spread the word. Hopefully I can inspire you to try out some new recipes, too!
Last week, I saw an enticing recipe on The Woks of Life for baked Chinese BBQ Pork Buns (cha siu bao/cha shao bao), and I knew I had to try it. Growing up, one of my favorite things to buy at Chinese bakeries were baked pork buns. They're absolutely amazing fresh from the kitchen: imagine soft and chewy sweet rolls with a honey glaze on top, filled with a savory and sweet mixture of pork and onions. Baking these pork buns certainly brought me back to my childhood.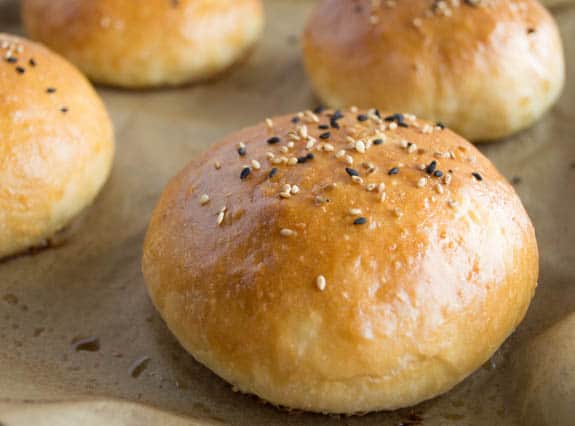 I got so excited about baking these that I immediately texted photos of the finished product to my family and friends. These pork buns are legit. I don't think I have baked anything more beautiful!
Here are a couple of my tester's notes:
First of all, the flavors of the pork filling were spot on!
The next time I make this, I'll add honey to the egg wash for glazing the bread and be heavier handed when brushing on the egg wash. Otherwise, I will get some dry spots on top of the buns, like I did with this batch.
I used only all-purpose flour to bake these pork buns, but I want to experiment with blending in some rice flour so that the bread is even softer.
These pork buns do take a bit of time to make, but they are a perfect weekend backing project. Check out the full recipe at The Woks of Life.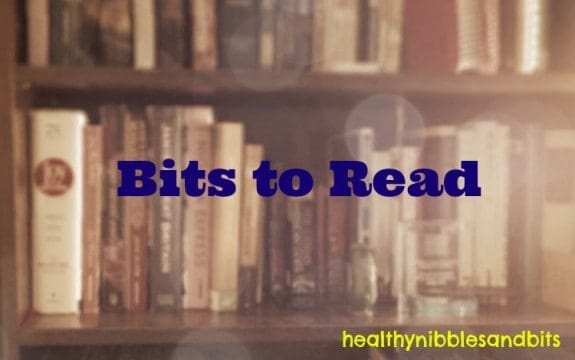 Time for another round-up of articles to read!
Spice up your cup of joe – 9 things to add to your coffee. // The Kitchn
What exactly is the difference between all-purpose, whole wheat, bread, and self-rising flour? Read this article to find out! // Joy the Baker
I love this infographic about your brain on beer versus coffee. // Daily Infographic
How to deal with/prevent hangovers in a very useful infographic. It was also good to know that I have mastered the art of dealing with hangovers over the years. // The Greatist
I'm loving this Cheese 101 series. This post is for bloomy cheese. // Serious Eats
Learn how to slice scallions 3 ways. // Serious Eats
Apparently, it takes 150 organic compounds to create the smell of bacon. Who knew? // NPR
From kitchen compost to clothing dyes? // KQED
Interesting perspective on why California's drought is not making food cost more. // NPR
Scientists have found that eating real food is the best diet for us. Go figure. // The Atlantic