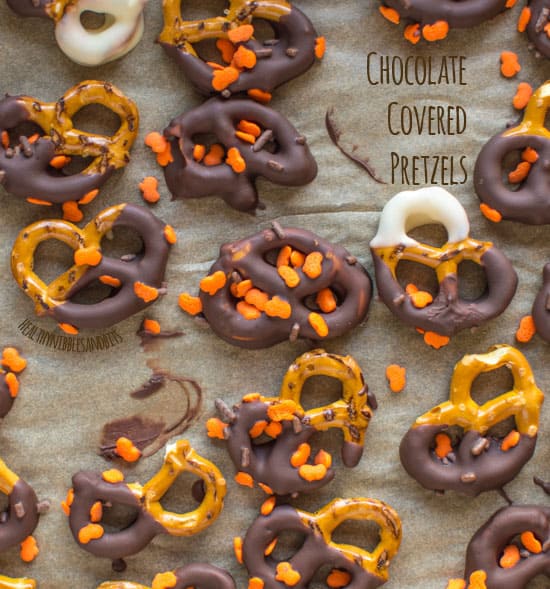 What's the best way to glam up your snacks? SPRINKLES!!! Especially if they're in the shape of cute pumpkins. How can you say no to these?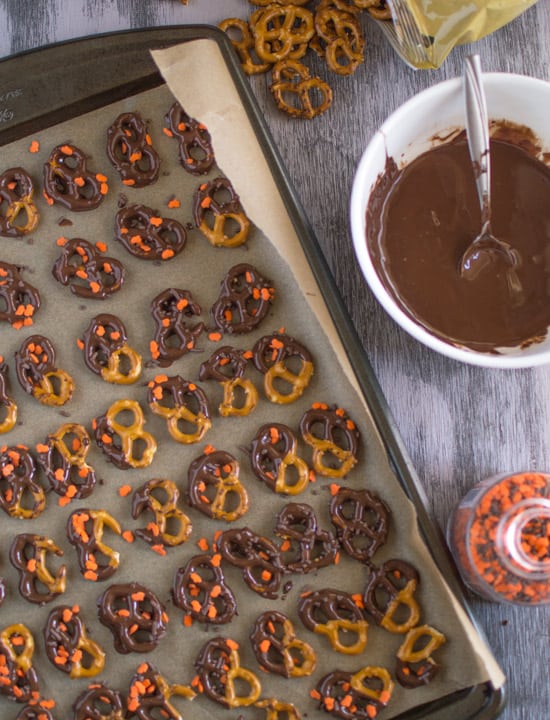 When I first heard about chocolate-covered pretzels, I was utterly confused. What is this nonsense about dipping salty food into chocolate? Little did I know that salt on chocolate would be a thing years later. Little did I know that I would learn to LOVE chocolate-covered pretzels!
The turning point was when I bought one of those 100-calorie snack packs with the chocolate-covered pretzels. One bite was all it took for me to understand that salt and chocolate really do go together.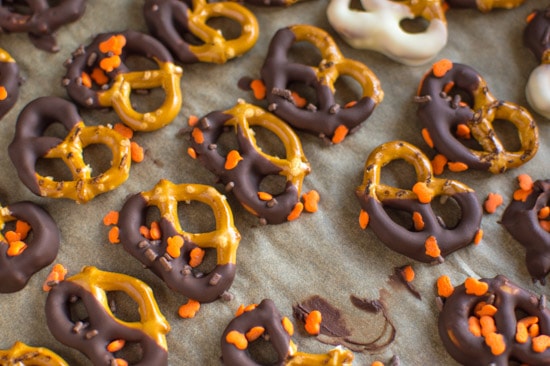 The thing about store-bought chocolate-covered pretzels is that they tend to get too sweet. You may disagree, but dipping these pretzels in semi-sweet chocolate (and not milk chocolate) is the way to go.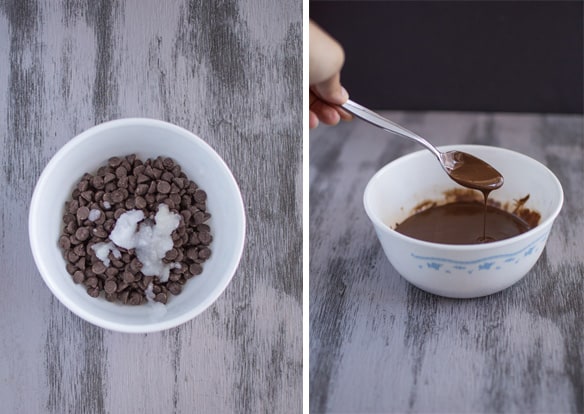 I wanted the pretzels to be thinly coated with chocolate, so I melted chocolate chips with a bit of coconut oil. The melted chocolate will be thinner and stay all nice and melty for longer this way. BUT, it also means that you should store the pretzels in the refrigerator so that the chocolate does not melt over again.
Are you ready for this fun weekend cooking project?
Chocolate-Covered Pretzels
Makes about 6 to 7 cups.
Ingredients
1 1/3

cups

semi-sweet chocolate chips*

1

TBS

+ 1 tsp coconut oil

1 8-

ounce

(225g) bag of mini pretzels (I used gluten-free pretzels)

sprinkles for topping

,

optional
Instructions
Line 2 large baking sheets with parchment paper. Set aside.

Place the chocolate chips and coconut oil in a bowl and microwave for a minute. Check to see if the chips are glossy. If they are, just stir the chips with the oil, and you will get a nice runny chocolate sauce. If the chips aren't glossy after a minute, microwave it for another 15 seconds.

Dip the pretzels in the chocolate, and tap the pretzels against the bowl to shake out any excess chocolate. Place the dipped pretzels on the lined baking sheets.

Top the pretzels with sprinkles while the chocolate is still melted.

Freeze the pretzels for about 10-15 minutes. Enjoy!

Refrigerate leftovers in a container between sheets of parchment paper. I stored them in a gallon-size ziploc bag and separated each layer with parchment paper.
Notes
1. *I dipped many pretzels halfway only, so I used fewer chocolate chips. If you want all the pretzels to be completely dipped in chocolate, I would melt 2 cups of chips with 2 tablespoons of olive oil.[br][br]2. I also melted a bit of white chocolate to create some color contrast but quickly realized it was more work than it was worth.
Did you make this recipe?
Tag @hellolisalin or leave a star rating and comment on the blog!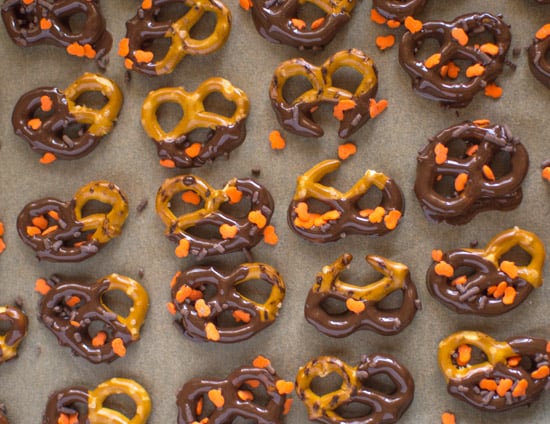 Do you love chocolate-covered pretzels as much as I do?