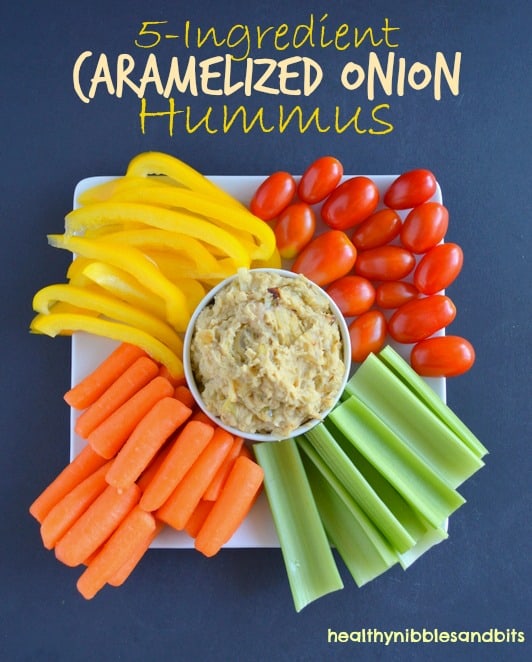 So, I had a bit of a slip-up earlier this week. A few days ago, I mentioned that I would try and go on a gluten-free diet for a week. Everything was going along fine . . . until I ate some store-bought hummus. Gluten in hummus?
Normally, I wouldn't think twice before eating hummus, but I decided to read the package label more carefully this time. And there you have it, "Manufactured on shared equipment with peanuts, eggs, milk, wheat, tree nuts, soy, fish & shellfish." That's right, cross-contamination.
After I realized that my store-bought hummus wasn't actually gluten-free, I decided to make some hummus at home. In less than 10 minutes, I made a fresh batch of smooth and creamy caramelized onion hummus. It was absolutely delicious. The only question is—why don't I make this more often?
These are the only ingredients you will need:
Caramelized Onion Hummus
Caramelized onions bring nice sweet flavors to plain hummus. You can make this hummus in 10 minutes with only 5 ingredients. Makes about 1 1/2 cups.
Ingredients
1/2

medium yellow onion

,

finely diced

3 1/2

TBS

olive oil

,

divided

1

15-ounce can of chickpeas or garbanzo beans

,

drained and rinsed

1/2 to 1

TBS

lemon juice

,

depending on your taste

1/2

tsp

sea salt
Instructions
Pour 1 and 1/2 tablespoons of olive oil in a small skillet or sauté pan and place it over medium-high heat.

Once the pan is hot, add the yellow onions and let it cook for about a few minutes, stirring occasionally. When the onions are browned, turn off the heat.

In a food processor, blend together the chickpeas, lemon juice, 2 tablespoons of olive oil, and sea salt until you get a creamy mixture.

Empty the chickpea mixture into a bowl and mix in the caramelized onions until well incorporated. Season with more salt if necessary.

Refrigerate any leftovers for up to a week.
Notes
1. I highly recommend making hummus in a food processor or a large blender, such as a Vitamix blender. In the past, I made hummus in a conventional blender, and it was a big headache. The chickpeas constantly stuck to the bottom of the blender. I used this food processor to make the hummus this time, and it was a breeze. No more stuck chickpeas![br]2. I added 1 tablespoon of lemon juice into the hummus. If you don't like that much lemon flavor, add a 1/2 tablespoon or 2 teaspoons only.[br]3. If you like super creamy hummus, add another 1 to 2 tablespoons of olive oil to the hummus.
Did you make this recipe?
Tag @hellolisalin or leave a star rating and comment on the blog!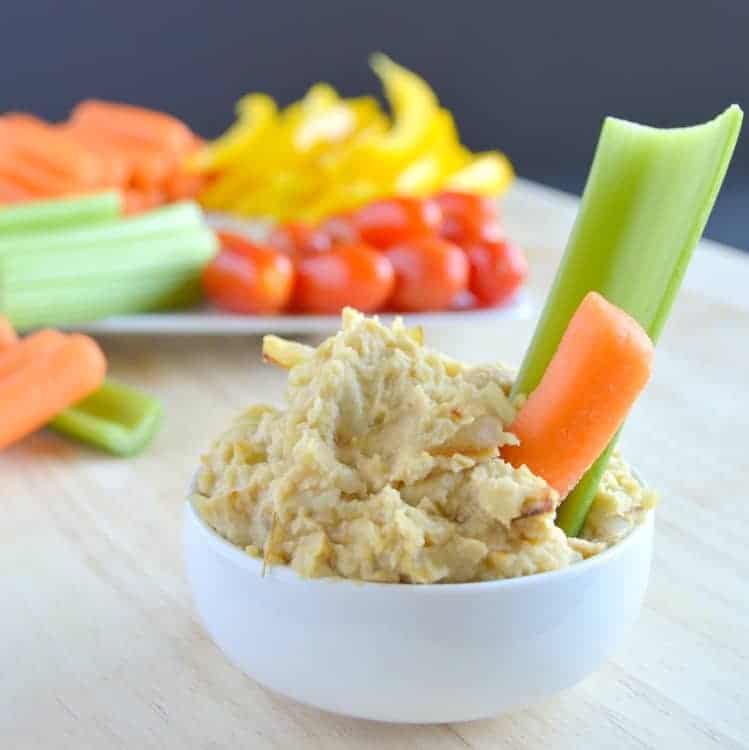 I often wonder if our hummus preferences tell us anything about our personality. For me, I love garlic-flavored hummus but will reach out for curried hummus once in a while. Does that make me an occasional thrill seeker?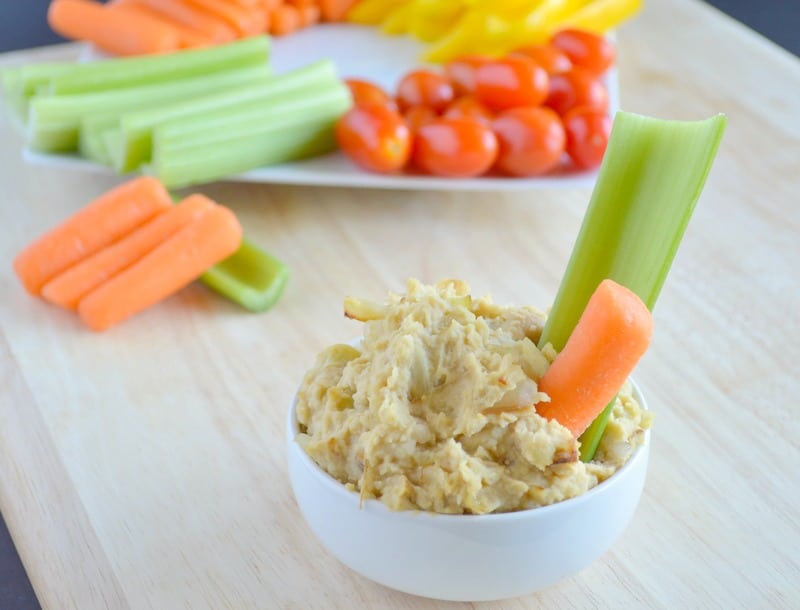 What are your favorite hummus flavors?