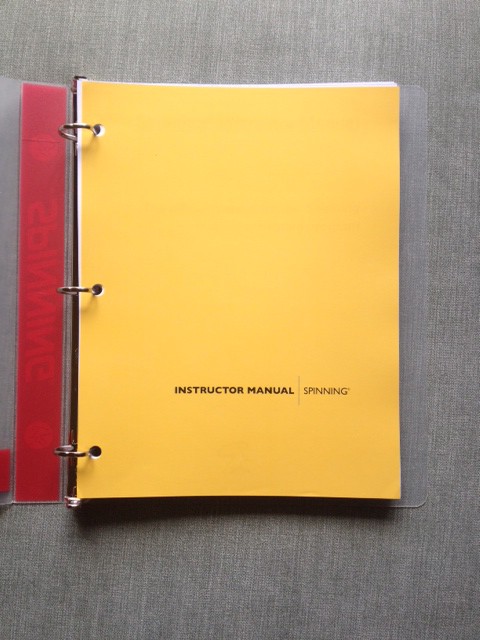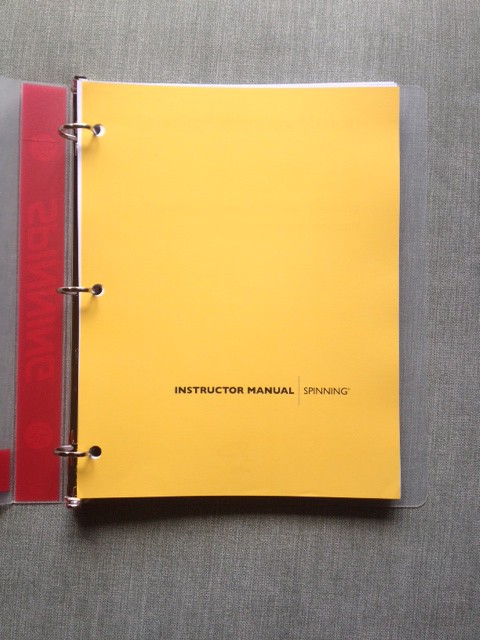 I fell in love with spinning the last few years when I still lived in Washington, D.C. I remember the days when I felt quite intimidated by cycling room in gyms. The bikes seemed like giant, strange contraptions that I didn't know how to operate. My fear of spinning classes was probably exacerbated by the fact that I don't cycle too well. Have you ever heard people use the idiom, "It's just as easy as riding a bike"? Well, those words bear no meaning to me. I find that riding a bike can be very tricky. Just the thought of weaving through city traffic makes me shudder. Perhaps a more appropriate phrase for me is, "It's just as easy as falling off a bike."
About two and a half years ago, I decided to finally give spinning a try, mainly because I was bored of my usual workout routines. I tried out a few classes and thought that spinning was pretty good. I definitely worked up a sweat and I liked that spinning wasn't as hard on my joints as kickboxing or running. I wasn't blown away by spinning until I started to take classes at Off Road Indoor Cycling in DC (located in Shaw). I started taking classes there last summer, and I was HOOKED. The instructors there are amazing, and I love that they have video and themed rides. Best of all, they also feature 2-hour Sufferfest rides every Sunday morning. Believe me, it is the best way to begin your Sunday mornings! Going to Off Road was my perfect stress relief while studying for the bar exam last summer.
Going to Off Road inspired me to become a spinning instructor. I was drawn to their philosophy that working out isn't just about sweating and hard work, but it's also about fun! Hopefully, I can channel that same energy in the future and be able to create fun and challenging workouts for others.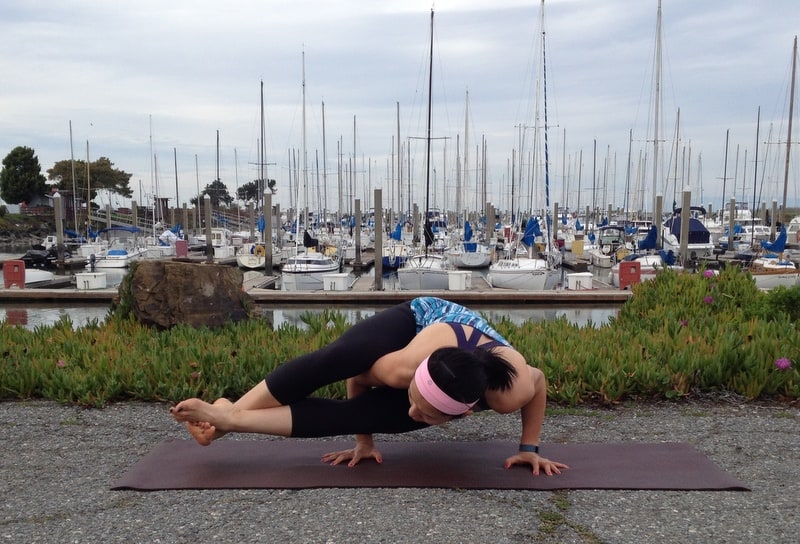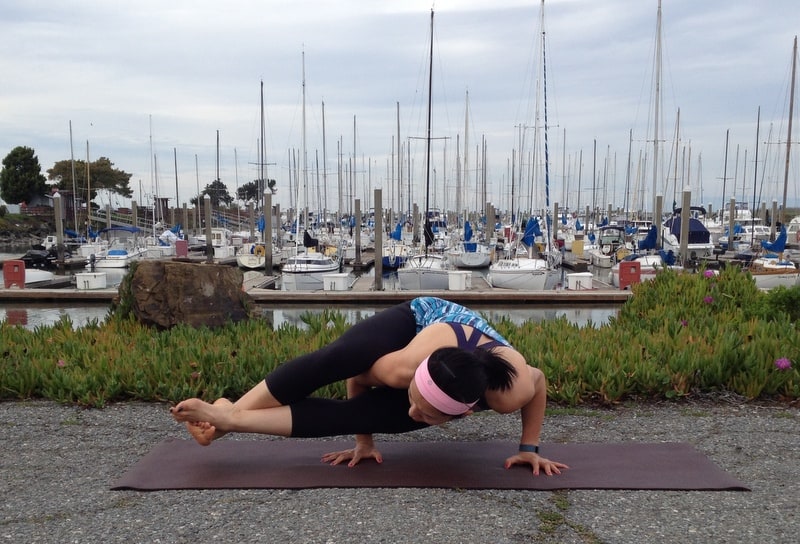 The next bit of news is more along the lines of shameless self promotion (sorry!). I have entered one of my yoga photos for a contest at Fiterazzi, and I need YOUR help. If you like this photo, please vote for it by "liking" it on Facebook here. There are a lot of other great photos too, so even if you don't find mine particularly inspiring, hopefully you will like some of the others in the contest! It took me a few years of solid yoga practice to be able to do that eigh-angle pose, and I think it best illustrates my yoga journey.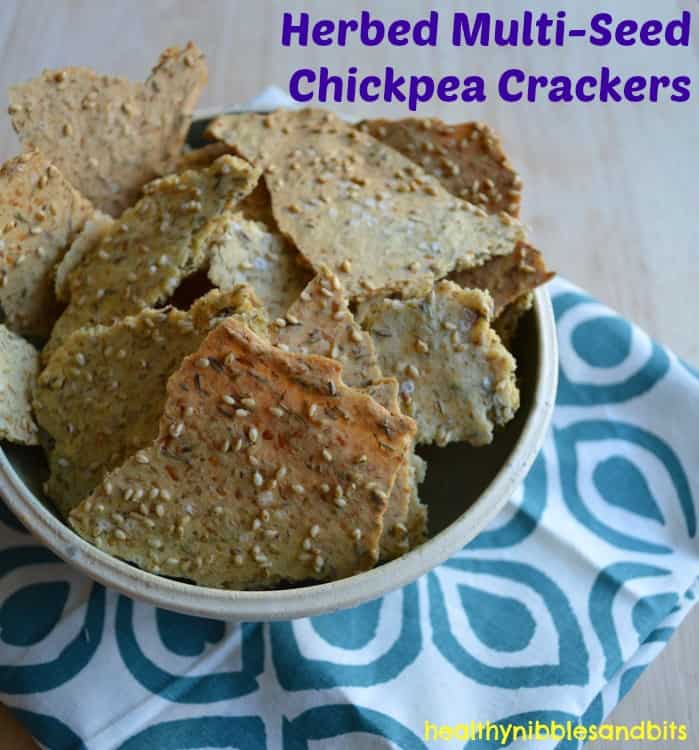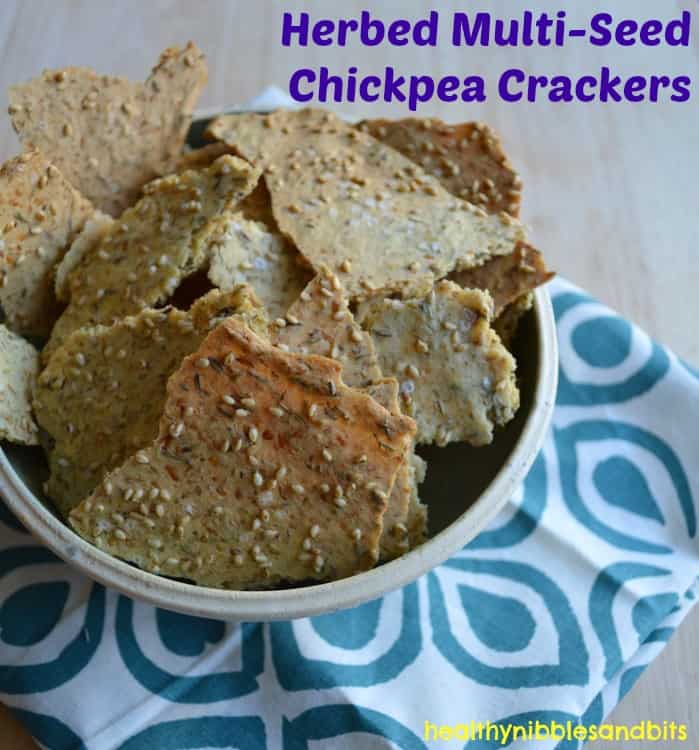 Now, for my new recipe. I'm still trying to eat less processed snacks (snap peas crisps are my weakness), so I have been making my own snacks. Crackers have always been a bit tricky because the recipes I found tend to involve a long cooking process. I found a recipe for herbed chickpea flour CRACKers on Nourishing Flourishing with a total baking time of 15-20 minutes. I tried them this weekend, and these crackers taste great, and they are vegan and gluten-free! Needless to say, I will be making a few more batches of these soon. Here is my version of the recipe.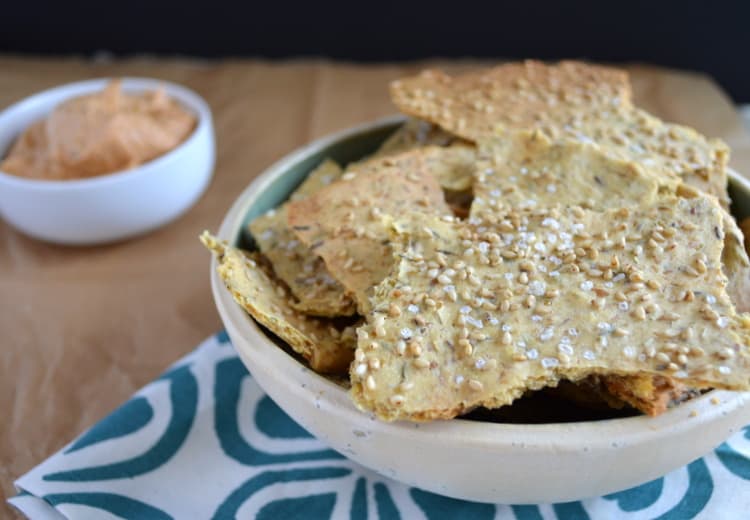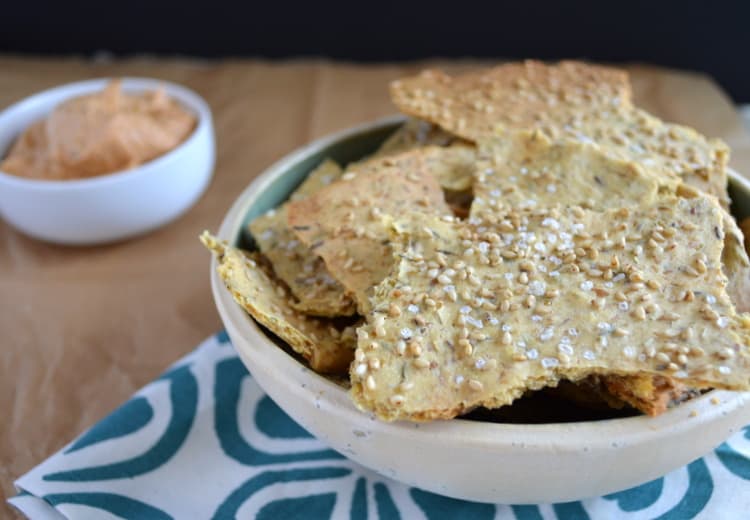 Herbed Multi-Seed Chickpea Crackers
Ingredients
1

cup

chickpea flour

1/2

tsp

salt

1 1/2

tsp

dried rosemary

1 1/2

tsp

dried thyme

1 1/2

tsp

caraway seeds

1/2

tsp

garlic powder

3

TBS

ground flax

1/2

cup

+ 2 TBS water

1

TBS

olive oil

1

TBS

sesame seeds

1

pinch

coarse sea salt

,

optional
Instructions
Preheat oven to 350º F. Line a baking sheet with parchment paper or a silicone mat. I prefer using a silicone mat for baking delicate food, such as these crackers, to prevent them from burning.

In a small bowl, mix the ground flax and water together and set aside.

In a medium-sized bowl, mix the chickpea flour, salt, dried herbs and caraway seeds together.

Add in the wet ingredients to the bowl and stir until everything is well incorporated. If the batter is still dry, add another tablespoon of water.

Pour the batter onto the lined baking sheet. Run your hands under water and get them very wet. Next, flatten out the batter into one very thin layer. The batter is quite sticky, so keeping your hands very moist when spreading out the batter makes this step easier. I like to spread the batter out very thinly to ensure crisp crackers.

Sprinkle sesame seeds and the coarse sea salt on top of the batter.

Bake the crackers for 15 minutes and check to see if they have browned. If the edges and the tops of the crackers have browned significantly, then pull them out of the oven. Otherwise, continue baking the crackers at 2 to 3-minute intervals. My total baking time was about 23 minutes, but it may be different in your oven.

Let the crackers cool before breaking them into large pieces. Enjoy on their own or with your favorite dips!
Did you make this recipe?
Tag @hellolisalin or leave a star rating and comment on the blog!