About a month ago, Yuliya from Welcome to Mommyhood nominated me for a Liebster award! I'm a bit embarrassed that it has taken me so long to write a post about it. (Sorry, Yuliya!!) Tempus fugit. 
I must admit that I find it difficult to write about myself. For the most part, my life is quite ordinary, so I struggle to come up with interesting things to say.
That's precisely the reason why I hated writing personal statements for school applications. These applications require that you unfold an interesting story, boast about your laurels, appear intelligent while maintaining a humble tone. A difficult task! Okay, time to get off my soap box and get back to the Liebster award.
For those of you who have never heard of it before, the Liebster award is recognition that bloggers pass along to each other. I think they're supposed to be passed along to other bloggers who have fewer than 500-3,000 followers. I've seen many rules about this, and I'm not quite sure which is the "official" one. Most importantly, the Liebster is a great excuse for me to share 11 random facts about myself, and answer 11 questions that the nominating blogger (Yuliya) presented to me! So here it goes . . .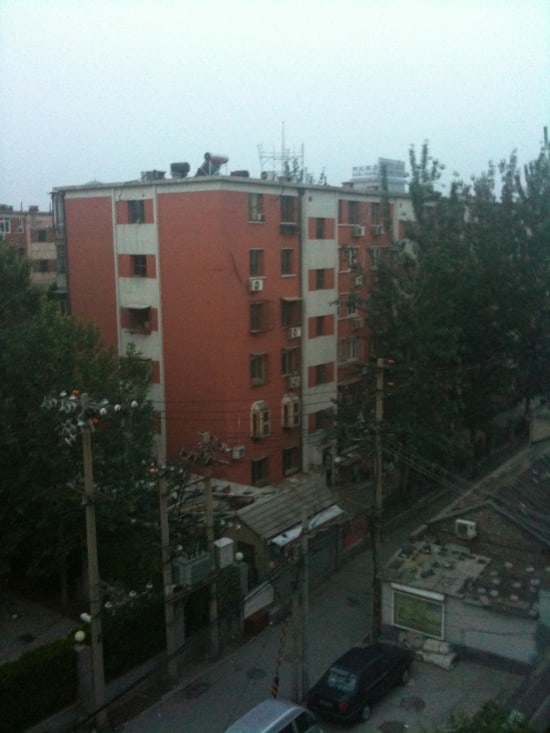 11 Random Facts About Myself
I was born on Halloween!
I speak three dialects of Chinese – Cantonese, Mandarin, and Taishan Hua (a dialect spoken in the region where my family is from). I also speak Japanese, but those skills are fleeting.
When I was young, I wanted to be an archaeologist or a paleontologist. I couldn't decide between the two, but I was determined to unearth the next biggest discovery.
Growing up, my favorite Disney movie was Aladdin because I had the movie on VHS. Oh boy, the good ol' days of the VHS.
I love watching old movies and tv shows. James Stewart is one of my favorite actors; Singin' in the Rain is my favorite musical; and I will gladly sit through Golden Girls, I Love Lucy, and Murder, She Wrote reruns even though I've watched them many times already.
I am the youngest of 4 children.
I have a B.A. in History and a B.A. in Political Science, a Graduate Certificate in Chinese and American Studies, and a J.D. I know, I've been through a LOT of schooling.
My thumbs are double jointed, so I could bend them very far back. (The left side is better than the right.) This has both amazed and disgusted people I've met.
I've traveled to Canada, China, Hong Kong, Vietnam, Cambodia, Thailand, England, Netherlands, Germany, and Hungary. I would love to do some more traveling!
I was part of a drama group and dance company.
I can be a bit of a coffee snob, but that's also because I refuse to pay $4 for coffee I can't taste.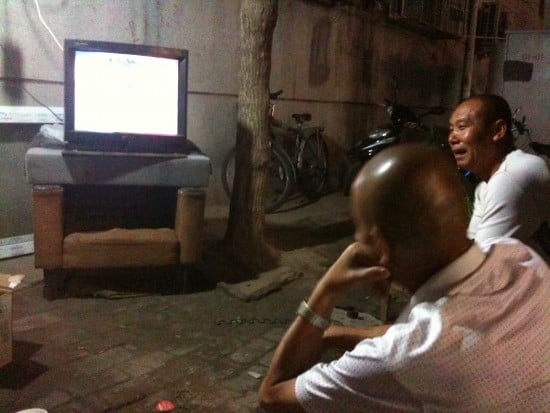 11 Questions from Yuliya
(1) How and why did you pick your blog name?
I wanted to write a blog about healthy food that I cook, so I wanted the name of my blog to reflect that. Initially, I wanted the name to be "Healthy Nibbles," but that was already taken. That's why it's "Healthy Nibbles & Bits"!
(2) What is your favorite part about blogging?
I absolutely enjoy the process of developing recipes, taking photos of them, and sharing them with everyone! Nothing excites me more than learning about new foods and how to prepare them. 5 months ago, I would have called you crazy if you said I'd be a blogger. Now that I'm 4 months into blogging, I am loving it! Every day, I learn something new.
(3) Favorite blogging topic? What do you like to write and read about?
Food, food, and more food. It never stops. I also follow blogs for new workout ideas.
(4) What is your favorite food to cook?
I have a bit of a sweet tooth, so any dessert would be my favorite thing to cook.
(5) Tastiest meal you've ever had?
I've had a lot of amazing meals, but I think the most memorable to me was the BBQ chicken I had in Hanoi, Vietnam. My friend and I just came across an unassuming restaurant and decided to do hot pot along the sidewalk. The restaurant also served prepared dishes, and the BBQ chicken we ordered did not disappoint! BEST CHICKEN EVER!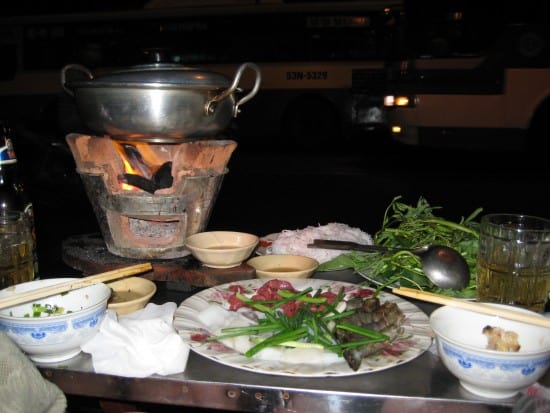 (6)  What is your biggest accomplishment so far?
This is a tricky question for me. Academically and professionally, I'd have to say graduating from law school and passing the bar exam were my biggest accomplishments. Personally, I think starting and maintaining my blog has been my biggest accomplishment. In the last few months, I have learned so much about food photography, website development, and social media. I didn't even have a Twitter or Instagram account before I started this blog. It's quite gratifying to be able to see my product on the interwebs and be proud of it!
(7) If you could live anywhere in the world, where would it be?
Again, another tough question. I'm from San Francisco, and I love the Bay Area and the farmers markets that are here. Where would I be without fresh food? But outside of the Bay Area, I'd love to be able to live in Europe. Perhaps Berlin?
(8) What kind of holiday do you prefer? Camping, hotel, cruise, etc?
My kind of holiday is one where I can balance physical activity with food. Honestly, I think the best part of traveling is being able to taste the flavors of a different region because it tells you a lot about the local culture. But I can't go around eating all the time! If I can, I try to mix in hiking or at least long treks during my travels.
(9) What do you look forward to doing this summer?
This is a bit embarrassing, but I need to finish a book this summer. I pick them up, read a couple chapters, and then forget about them. The last book I finished was The Cuckoo's Calling by Robert Galbraith (J.K. Rowling's pen name). The writing itself isn't earth shattering, but it was definitely a page-turner. Currently, I am reading The Immortal Life of Henrietta Lacks by Rebecca Skloot and Cooked by Michael Pollan. My goal is to finish one of them. I can do this!
(10) What is your favorite post that you have written?
This would have to be the one about carrot cake snack bites. For that post, I decided to do some research in the history of carrot cakes and wrote a little bit about the evolution of carrot cake over the centuries. As a former history student, I was quite excited to dig in and do some proper research!
(11) Favorite childhood memory?
Saturday mornings with my grandmother. I spent a lot of time with her I was young. Saturday mornings were the best because I woke up early to catch up on cartoons, and in the afternoon, I'd go to Woolworths with my grandmother to pick up a sweet treat and some yarn or embroidery thread for my latest craft project.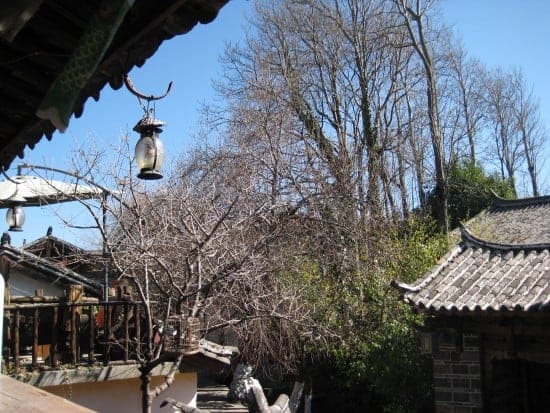 Without further ado, here's a list of bloggers that I would love to learn more about! I'm not quite sure if I can adhere to the rule about followers because I don't know what the numbers are. However, I think these bloggers deserve some extra recognition.
My questions for you:
What was the most challenging dish that you cooked? (Feel free to interpret "challenging" however you want.)
Why did you decide to start blogging?
Morning tea or coffee? Or do you go sans-caffeine?
What blogs/websites do you follow daily?
Any hidden talents?
If you only had 30 minutes to prepare a delicious meal, what you cook?
What is one thing you'd like to accomplish before the year is over?
What is your fondest memory with food?
What is your favorite blog post?
If you could travel anywhere, where would that be?
What's your favorite snack?
Don't forget to make a list of 11 random facts!