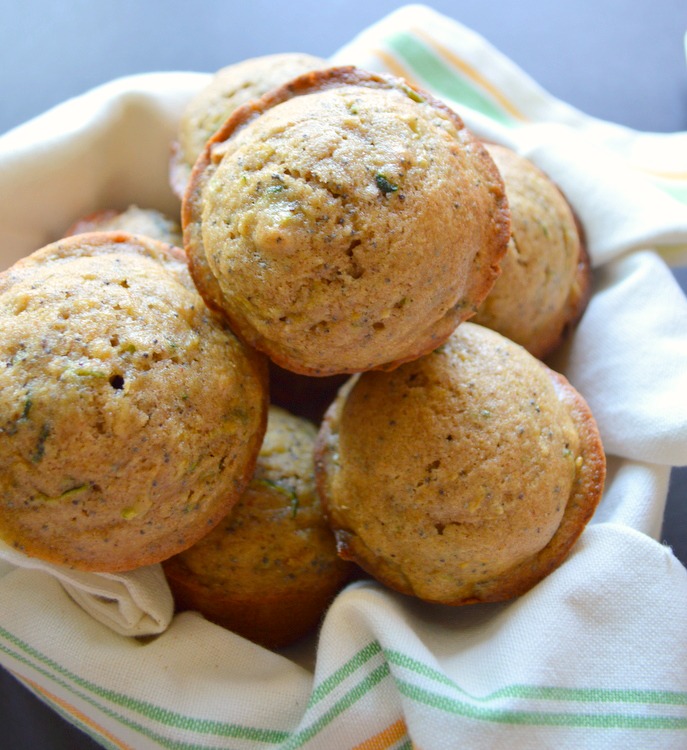 I truly believe that "The Muffin Tops" episode of Seinfeld was written for me. It's the episode where Elaine proclaims that muffin tops are the best part of a muffin and that bakeries should only sell the tops. Truth! That idea so brilliant, I'm surprised that the muffin top bakery idea hasn't taken off yet. Perhaps my obsession with muffin tops is just one of my idiosyncracies.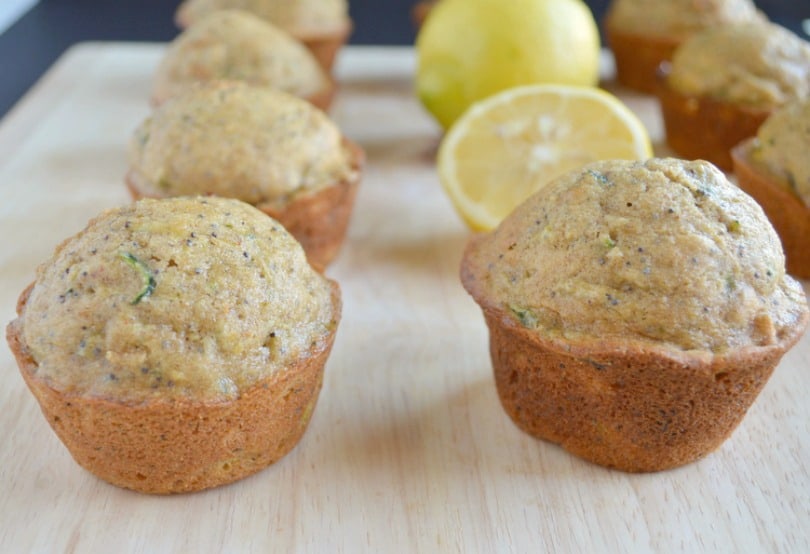 Muffin tops are simply the best. Its gentle caramelized exterior and fluffy cake-y interior sure makes my heart swoon.
I was at a party a few years ago, and one of my friends brought some orange chocolate muffins. They looked delicious, so I popped the top off one of the muffins and left the muffin stump on the table. No big deal. Of course, my antics drew the attention of my friends. Sheepishly, I tried to explain my muffin top obsession but to no avail. I wish I could find someone else who understands.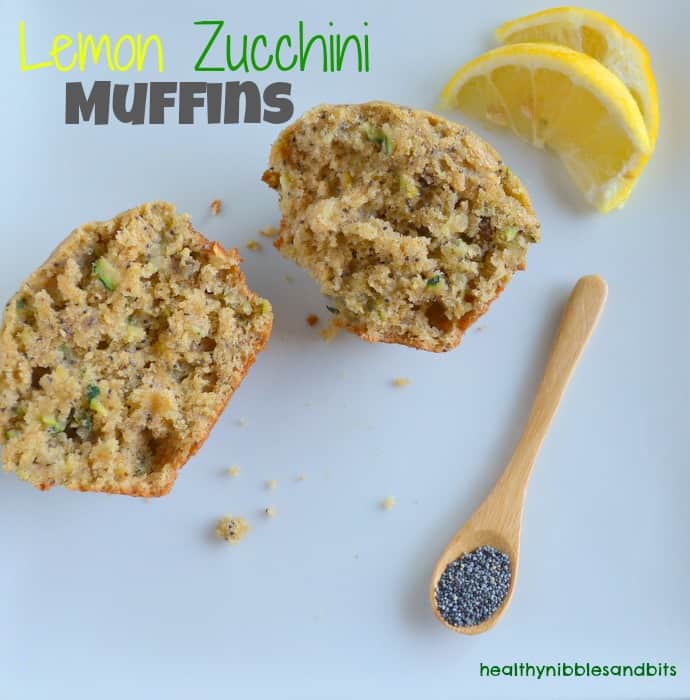 Baking with zucchini is great because they add natural lightness and moisture to any cake, not to mention the fact that you're sneaking in vegetables into baked goods.
Several years ago, I came across a zucchini bread recipe on Whole Foods, and this recipe has been, hands down, my biggest crowd pleaser. Everyone loves that the zucchini bread is light but not too sweet. I adapted the recipe by adding some lemon zest and poppy seeds and baking them as muffins instead. The entire exterior of the muffin had a perfectly caramelized texture and were so good that I didn't just stop at the muffin top!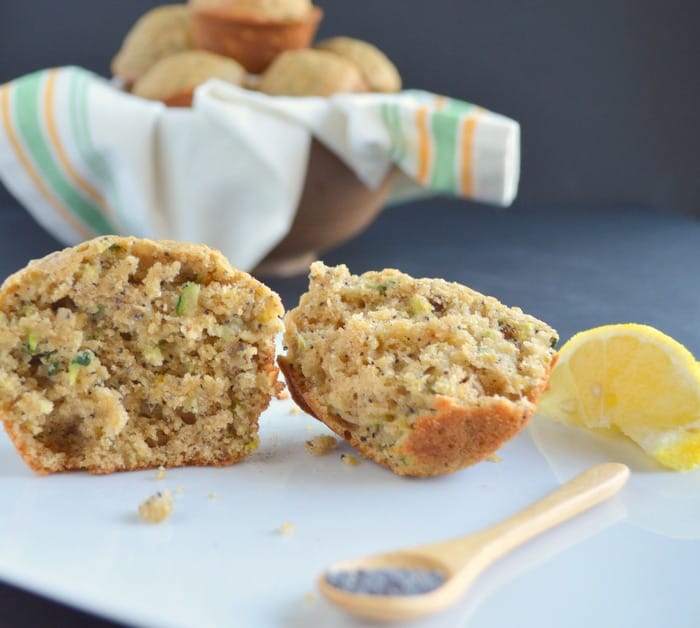 Lemon Zucchini Muffins
These lemon zucchini muffins are fluffy, moist, and filled with poppy seeds and chopped walnuts. They're so good that you won't just eat the muffin top!
Ingredients
Oil or natural cooking spray for greasing pan

1 1/2

cup

whole wheat pastry flour

1

tsp

ground cinnamon

1/2

tsp

ground nutmeg

1/2

tsp

baking powder

1/2

tsp

baking soda

1/2

tsp

salt

1

large egg

2/3

cup

sugar

1/2

cup

unsweetened applesauce

1/3

cup

canola or vegetable oil

2

TBS

yogurt

2

tsp

pure vanilla extract

1

medium zucchini

,

grated

2

lemons

,

zested

1

TBS

poppy seeds

1/4

cup

walnuts

,

chopped
Instructions
Preheat oven to 375º F. Grease 10 muffin tins with oil or cooking spray.

In a medium-sized bowl, sift together the flour, cinnamon, nutmeg, baking powder, baking soda, and salt. I like to add a heaping teaspoon of cinnamon because I love the flavor.

In a large bowl, mix the egg, sugar, applesauce, oil, yogurt, and vanilla until well incorporated. Gradually mix the flour to the wet ingredients. I like to add the flour in three batches.

Gently fold in the zucchini, lemon zest, poppy seeds, and walnuts.

Spoon the mixture into the muffin pan until you fill up 10 of the tins.

Bake for about 20-23 minutes, or until a toothpick comes out cleanly.

Let the muffins cool for about 10 minutes.

Store the muffins in an airtight container. If you haven't finished all of them in about a day or two, refrigerate them.
Did you make this recipe?
Tag @hellolisalin or leave a star rating and comment on the blog!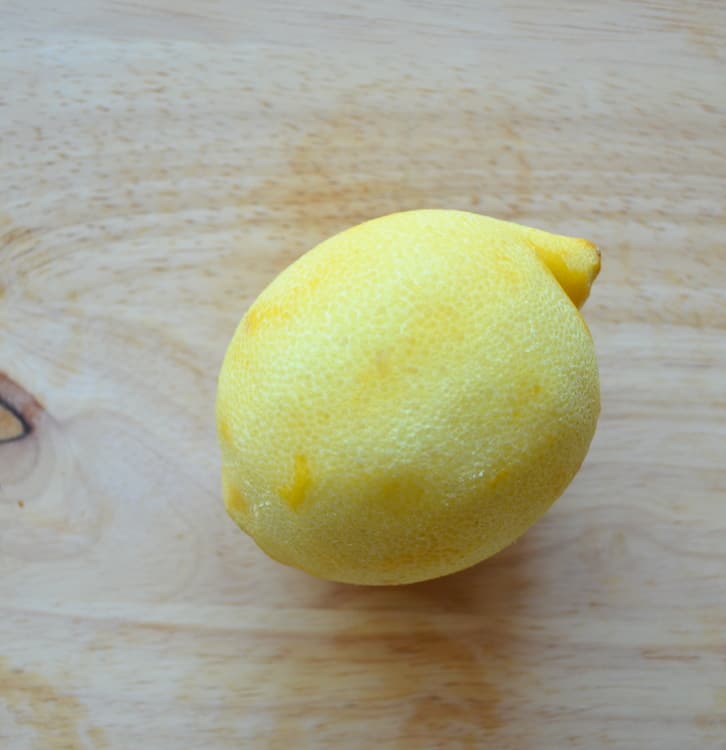 Now that you've baked the muffins, what should you do with the zested lemons? Here are some ideas from The Kitchn.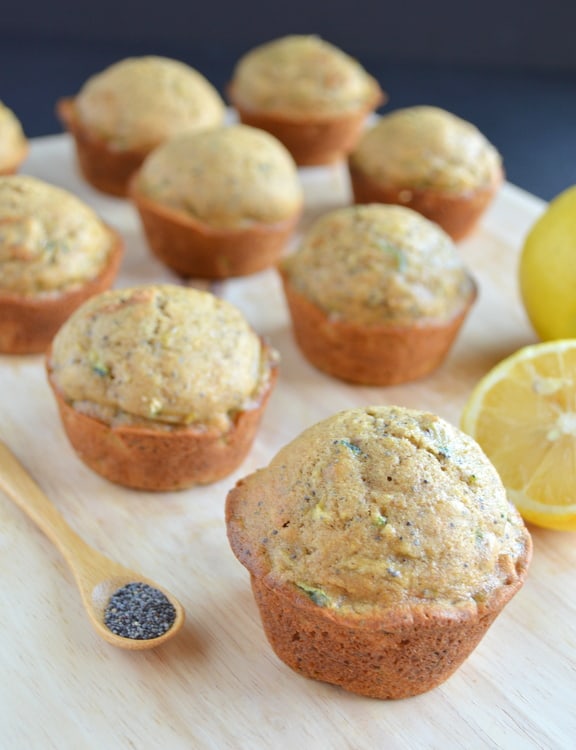 Random Fact: Did you know that the word "muffin" comes from the German word, muffe ("cake")? These delightful little cakes made their first appearance in the 1830s. I wonder if there were any people who were obsessed with muffin tops back then.