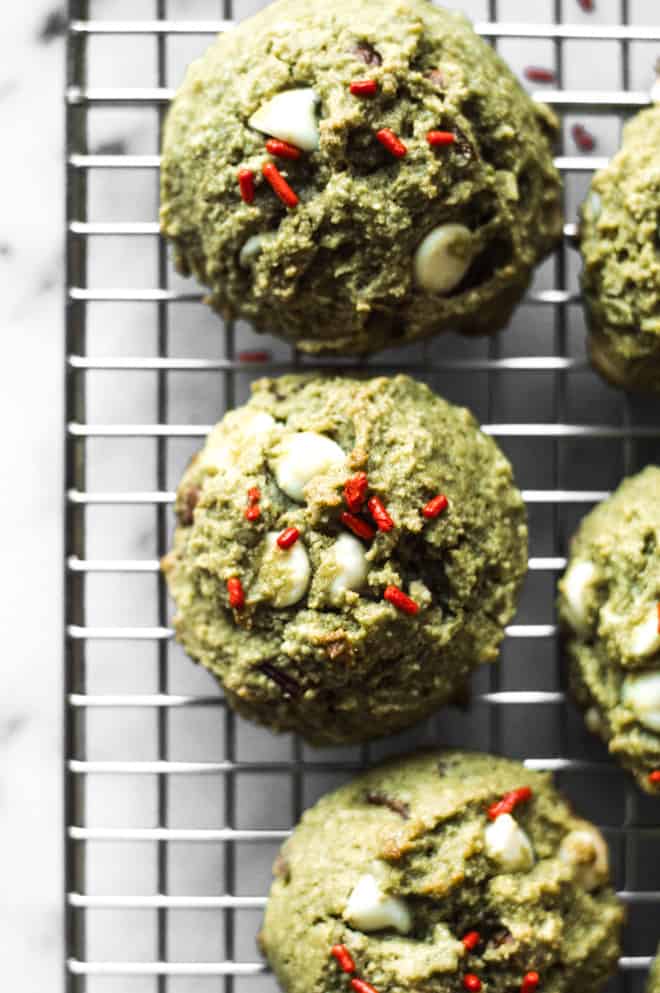 Growing up, we never had advent calendars. No special windows to open every day, no little chocolate treats to unveil and devour. It wasn't until I got married, when my mother-in-law started sending me my own advent calendar that I got to revel in the excitement of opening a tiny package every day. Never mind that the cost of shipping those things from the UK is probably 3 times more than what the calendar is worth . . .
This year, I made a special request for advent calendars for my nephews and niece. I suppose us adults shouldn't be the only ones delighting in chocolate very day. I finally delivered the the advent calendars to them this weekend (way late, I know), and my niece wasted no time in tearing right through them. It was quite adorable watching her do her Chinese homework while popping a piece of chocolate for an energy boost. My oldest nephew, on the other hand, kept his cool, pretending like he didn't care about them. Well, my sister texted me a photo yesterday of a nearly empty advent calendar with a message that said my nephew tore through all but two windows and claimed that he "didn't know" the proper rules. Teenagers these days.
These matcha cookies have nothing to do with advent calendars, but they'll definitely get you right in the holiday mood. They're adapted from my gluten-free double chocolate cookies recipe but made with less butter and sugar (yay!). When I first made these cookies, I was quite disappointed that they didn't flatten out. They looked more like hockey pucks than cookies. But the more I tried to "fix" them, the more I came to like their original domed shape. It gives them a bit more character than your average chocolate chip cookie. Once cooled, the cookies will develop a nice crunchy exterior, and stay soft like brownies on the inside. I also left the cookies a touch undercooked on the inside to make them more fudgy in the center. Feel free to cook them for an extra minute or two if that's not your jam.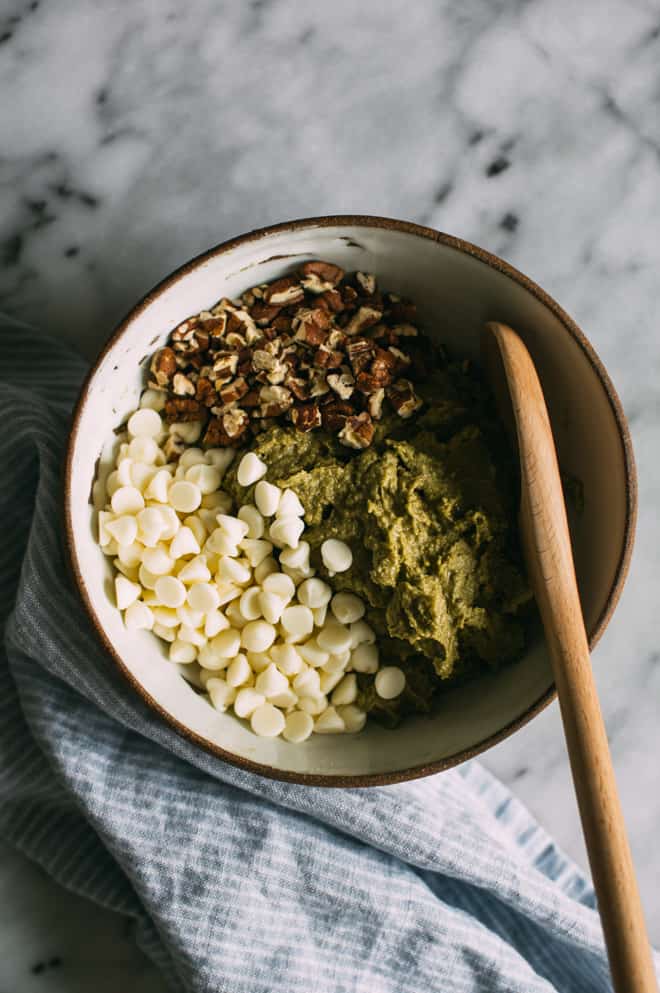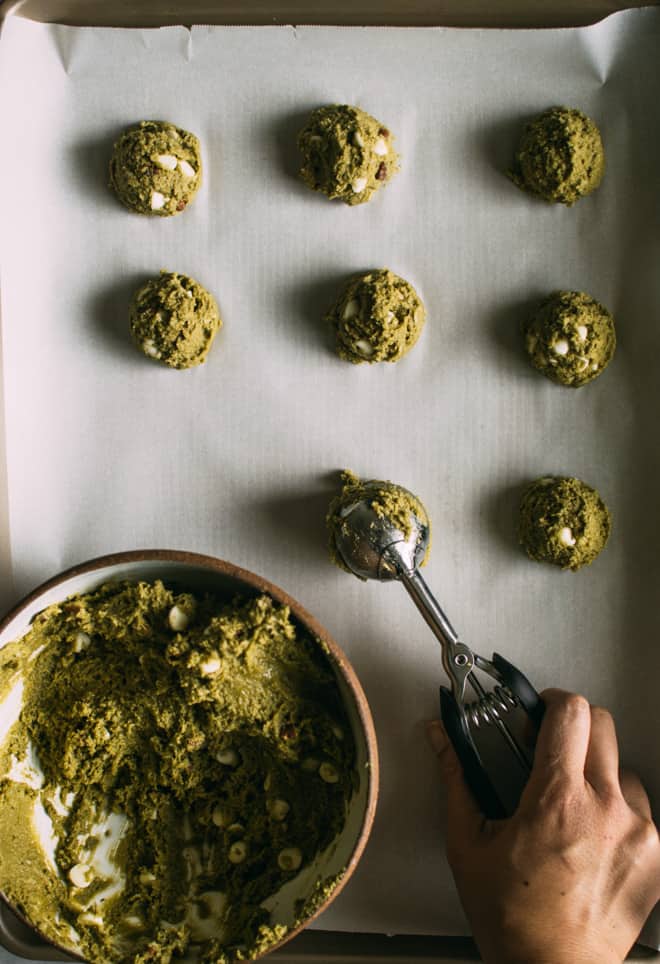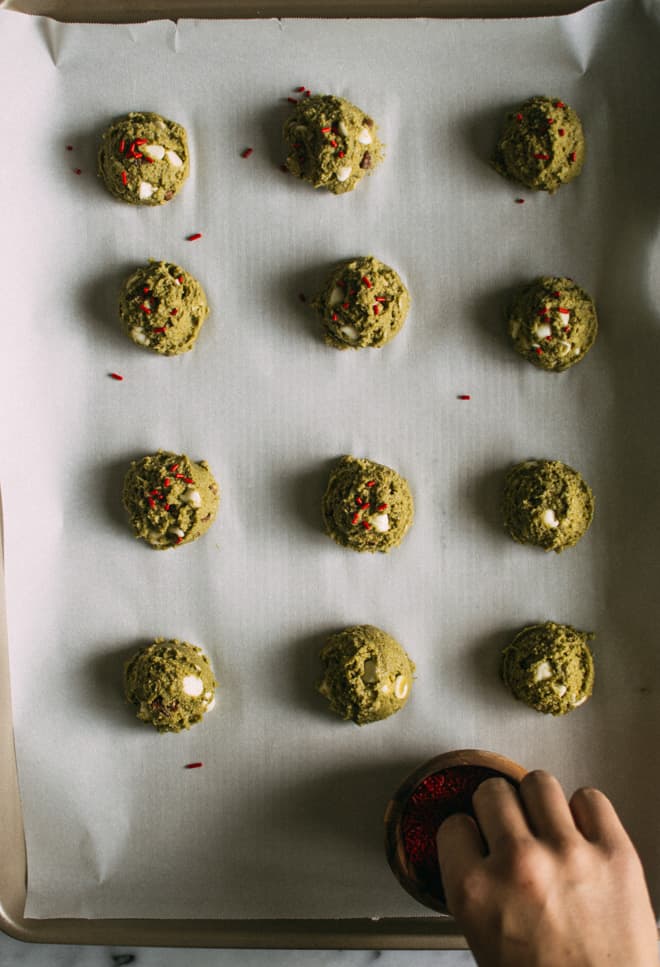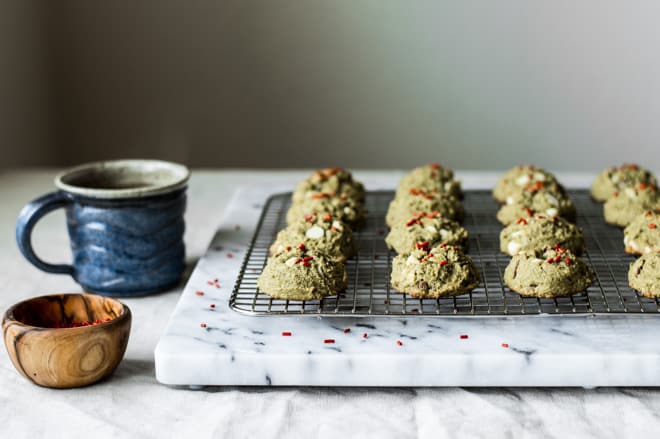 COOKING NOTES FOR THE GLUTEN-FREE MATCHA COOKIES
The Original Recipe: Initially, I used 6 tablespoons of butter. While the cookies spread out a bit more, I thought they were too greasy. I decided to substitute 2 tablespoons of butter for applesauce, and I'm much happier with the results.
Chilling the Dough: For this recipe, I didn't chill the dough at all, but the dough is quite sticky. The stickiness wasn't a problem for me, as I used a cookie scoop. However, if you are shaping balls of cookie dough with a measuring spoon, and you find that the dough is too sticky, chill it for 30 minutes. That should make the batter easier to work with.
To Make Flatter Cookies: Because I reduced the amount of butter and added some gluten-free flour to this recipe, the cookies won't spread too much. If you want flattened cookies, roll out a ball of dough and flatten it slightly with the palm of your hand. They will cook slightly quicker than unflattened cookies.
Using Silicone Mats: If you are baking these cookies on a silicone mat, I highly suggest letting the cookies rest for 5 minutes right after you pull them out of the oven. Some cookies will stick to the silicone if try to lift them too soon, and you'll be left with cookies with a big hole in the center!
Use Culinary Matcha: There's no need to use expensive ceremonial matcha for this recipe! Save that for your next tea party. Look for culinary matcha instead.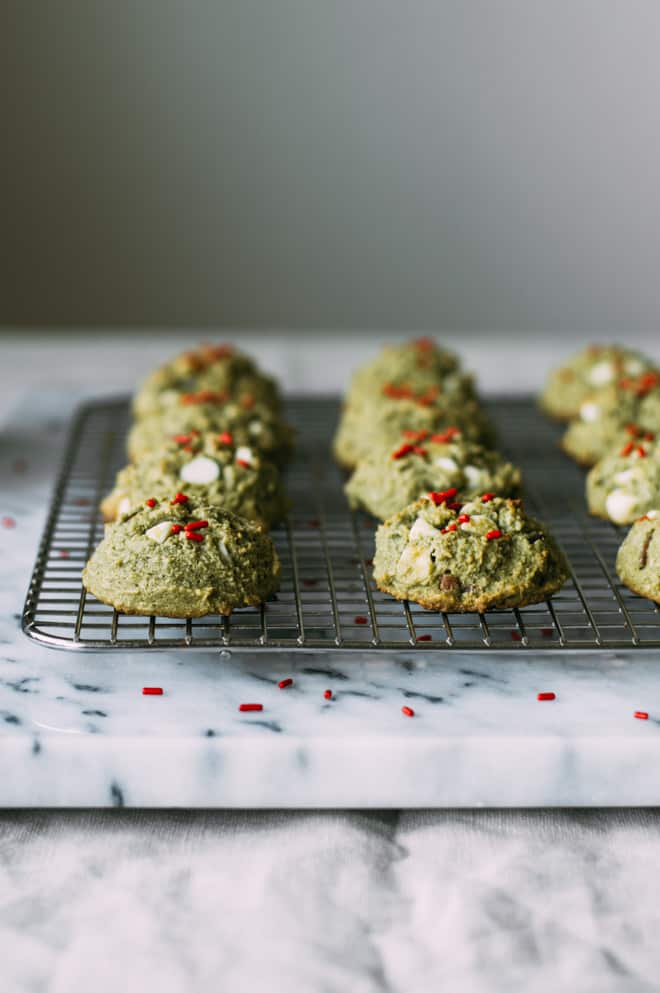 Gluten-Free Matcha Cookies with White Chocolate and Pecans
These delicious gluten-free matcha cookies are easy to make and are perfect for holiday cookie exchanges. They have a nice crunch on the outside and are soft like brownies on the inside!
Ingredients
1/3

cup

(40g) pecans

4

TBS

butter

,

softened

2

TBS

unsweetened applesauce

1/2

cup

(120g) cane sugar

1

large egg

1

tsp

pure vanilla extract

1 1/4

cup

(150g) almond flour

1/4

cup

(40g) gluten-free flour blend (I used the blend from America's Test Kitchen)

1

TBS

culinary matcha

1

tsp

baking powder

1/4

tsp

salt

1/4

cup

(30g) shredded unsweetened coconut

4

oz

(115g) white chocolate chips or chunks (about a heaping 1/2 cup)

sprinkles

,

optional
Instructions
Preheat oven to 350 degrees F (175 degrees C). Line two baking sheets with parchment paper or silicone mats. Set aside.

Toast pecans on an oven-safe dish for 7 minutes. Once they have cooled off for several minutes, chop them up. You do not have to toast the pecans, though I think toasting them gives them a bit more flavor.

Using a mixer on low speed, cream together butter, applesauce and sugar until the butter is fluffy, about 2 minutes. Add egg and vanilla and mix until ingredients are incorporated, about 1 minute. Add almond flour, gluten-free flour, matcha, baking powder, salt and coconut, and mix until a wet dough forms. Fold in white chocolate and chopped pecans.

Shape 1 1/2 tablespoons of dough by using a medium cookie scoop or a measuring spoon. If you want flat cookies, press the dough balls with the palm of your hand. Top each cookie with sprinkles, if using. Bake cookies for 11 to 12 minutes, until the edges start to turn golden brown, rotating and swapping baking sheets halfway through.

Let cookies rest on baking sheets for 5 minutes before transferring to wire rack. Store in a sealed container in room temperature for 2 to 3 days.
Notes
SUBSTITUTIONS: The white chocolate chips can be replaced with bittersweet or semi-sweet chips! They taste less sweet and are delightful. If you don't have pecans on hand, feel free to substitute them with walnuts.
Did you make this recipe?
Tag @hellolisalin or leave a star rating and comment on the blog!
Disclsoure: The links to the cookie scoop and America's Test Kitchen cookbook are affiliate links. I think the cookie scoop is excellent, but there are cheaper versions available online. If you are new to gluten-free cooking, America's Test Kitchen's How Can it be Gluten Free cookbooks are a great resource. I flip through them all the time!