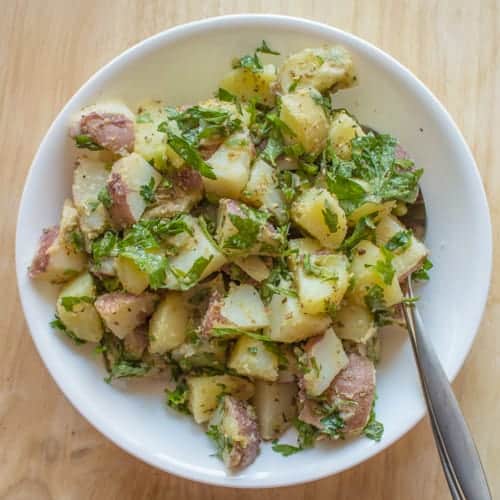 When I found this vegan and gluten-free Middle Eastern Potato Salad on Floating Kitchen, and I knew I had to give it a try. It's a very simple salad with fresh herbs and spices and goes well as a side to any meal. That's right, I had a bit of this salad for breakfast, lunch, and dinner!
Here are a few of my notes from making this salad:
Don't overcook the potatoes! I wasn't keeping my eye on the potatoes the first time I made this salad, so the potatoes cooked for much longer than they needed to be. The flavors were still good, but the potatoes were too mushy.
I didn't have any allspice around the house, so I just added a generous pinch of dried oregano.
I decided to use 3 tablespoons of lemon juice instead of 4 to reduce the acidity in the salad.
Give this recipe a try soon!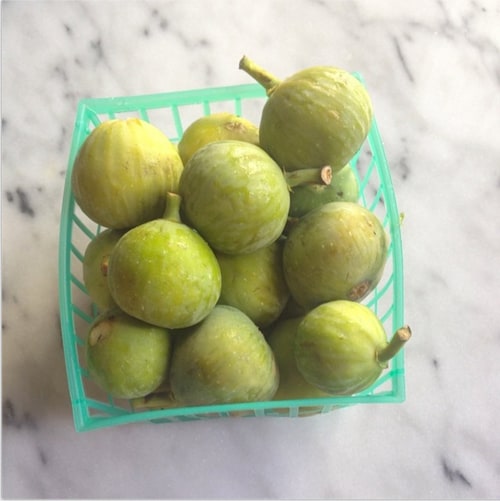 Fig season is upon us! I discovered Kadota figs last month, and I'm hooked! I've only eaten Black Mission figs before and I wasn't particularly fond of the taste. Kadota figs, on the other hand, are less sweet and doesn't have an aftertaste that I detect when I eat the Black Mission variety.
Because it's fig season, here are some great posts about this delicious fruit: