These pepper jack beer bread muffins are gameday ready. Beer. Carbs. Cheese. The trifecta of gameday appetizers all in one bite.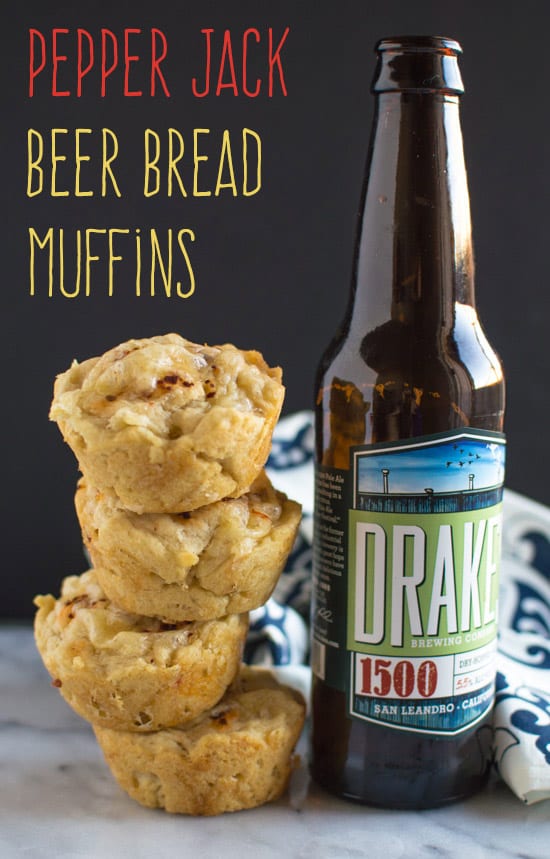 I'm a huge sports fan but not a fanatic. I'll put on a game in the background every weekend, but I draw the line at body paint and obnoxious chants. I am classy, after all.
Anyone who has ever been to my apartment knows that I always listen to sports talk radio while I work, except when I need to focus. Those times are reserved for classical music. And when I'm bored out of my mind, the Zumba Pandora station will be on full blast. Salsa dancing included.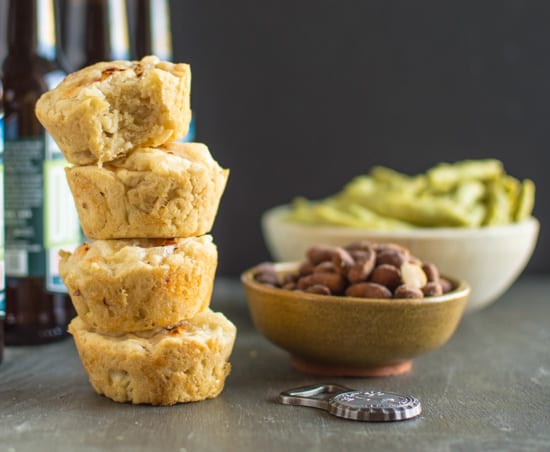 I think I developed an appreciation for sports through osmosis. When I was a kid, the first thing I wanted to do when I got home was catch afternoon TV shows like Power Rangers, Sailor Moon, Pokemon, and X-Men. The lead-in songs for those shows are unparalleled, by the way. Pure childhood bliss.
On some days, however, my older brother insisted on breaking up my afternoon routine and put on baseball game. Sadness would wash over my face as I no longer had an excuse to delay homework. As the years rolled on, I found myself sticking around to watch baseball games with my brother, homework in hand of course. You know what, it grew on me.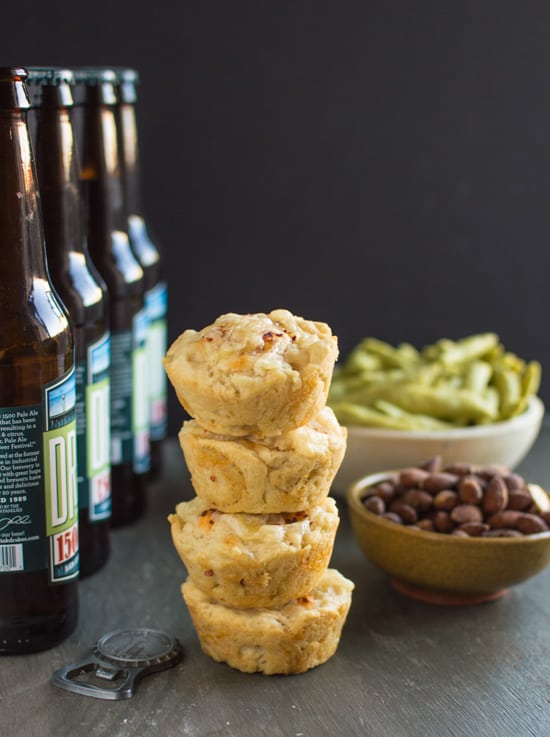 I found myself actually enjoying all those strikes, home runs, ground-rule doubles, pop-outs, 6-4-3 double-plays, and balks. I tried my best to resist, I swear. But the game was perfect background noise during my endeavors to solve quadratic equations (that skill turned out to be useful). This quirky habit of listening to sports-related chatter while I worked has carried on to this day, maybe even as I am writing this post.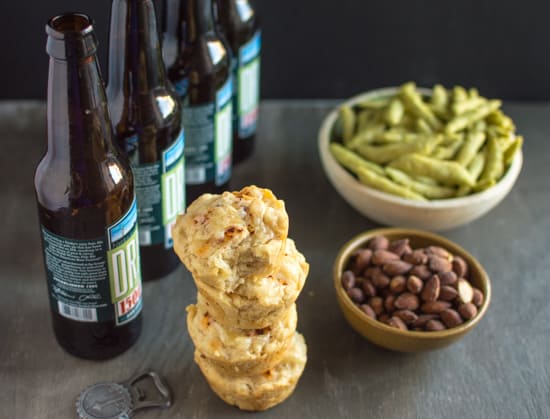 Pepper Jack Beer Bread Muffins
Ingredients
natural cooking spray

1 1/2

cups

(180g) all-purpose flour

2

tsp

baking powder

1/2

tsp

salt

1/4

cup

(75ml) canola oil

3/4

cup

(175ml) beer (I used Drake's 1500 Pale Ale)

3/4

cup

(~90g) shredded pepper jack cheese (or any of your choice)

pinch

of red pepper flakes for topping

,

optional
Instructions
Preheat oven to 350 degrees F (175 degrees C). Spray 9 muffin tins with natural cooking spray.

In a bowl, mix together the flour, baking powder, and salt. Mix in the oil and beer.

Set a large pinch of the cheese aside for topping the muffins, and fold in the rest of the cheese with the other ingredients.

Distribute the batter evenly among the muffin tins. Top each of the muffins with a some red pepper flakes. Then, sprinkle cheese on top.

Bake for 18 to 20 minutes or until a toothpick comes out clean.

Let them cool for a few minutes and serve warm. You can store them in an airtight container in room temperature for a few days.
Did you make this recipe?
Tag @hellolisalin or leave a star rating and comment on the blog!