Lately, I have been experimenting with cooking alternative pizza crusts by using cauliflower and spaghetti squash. I enjoyed eating both types of crusts, but I must admit that they are a pain to cook. First, I needed to cook the vegetables. Then, I needed to wring out all the liquid from the vegetables before manipulating the pulp into a crust. As you can imagine, these kitchen experiments quickly turned laborious. Don't get me started about the spaghetti squash.
I had an itch for pizza again this week, but I wasn't ready to roll up my sleeves for a long cooking session. The ripe plantains sitting on my kitchen counter suddenly caught my eye, and that was when the inspiration hit me.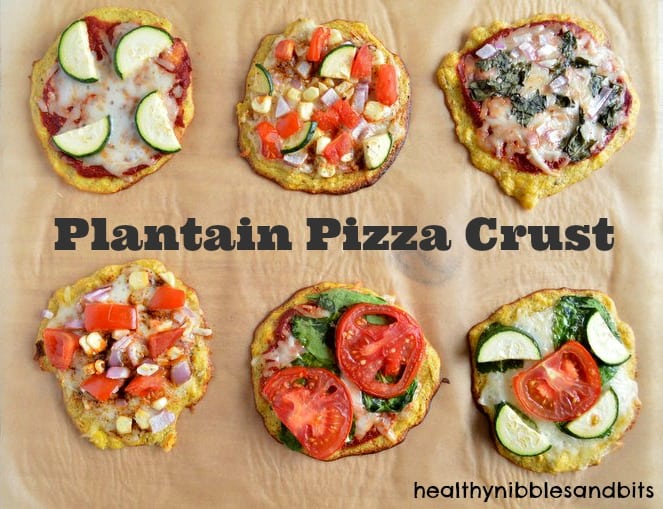 Seriously, these were delicious! They are not doughy like conventional pizza dough, but they packed great flavor. Start with these pizza crusts if you are looking to change up your pizza routine!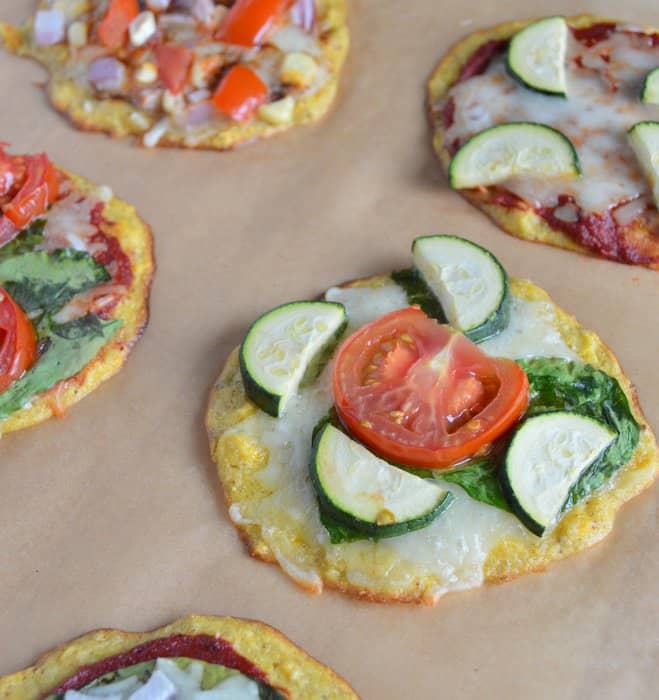 Plantain Pizza Crust
Makes 12 mini pizza crusts, or 2 medium pizzas.
Ingredients
2

ripe plantains

,

with plenty of black spots, mashed

2

large eggs

3

garlic cloves

,

minced or pressed

1/4

cup

almond meal

3

TBS

nutritional yeast

1 1/2

tsp

salt

1 1/2

tsp

dried oregano
Instructions
Preheat oven to 375º F. Line two baking sheets with silicone mats or parchment paper.

In a medium-sized bowl, mix the mashed plantains and eggs together. Stir in all the dry ingredients until well incorporated.

If you are making mini-pizzas (like the ones in the photo), scoop out 2 to 3 tablespoons of the plantain mixture onto the lined baking sheets. Spread the mixture into a small circular shape, and repeat for the remaining mixture. If you are making larger pizzas, divide the mixture in half and spread it on top of each baking sheet.

Bake the plantain crusts for about 10 to 11 minutes, or until the crusts are firm to touch.

Take the crusts out of the oven and add your favorite toppings.

Bake at 400º F for about another 10 minutes, or until the toppings are cooked through.
Notes
1. Inspired by the cauliflower pizza crust recipe from Nutrition Stripped.[br]2. If you don't have nutritional yeast, feel free to substitute it with cheese.
Did you make this recipe?
Tag @hellolisalin or leave a star rating and comment on the blog!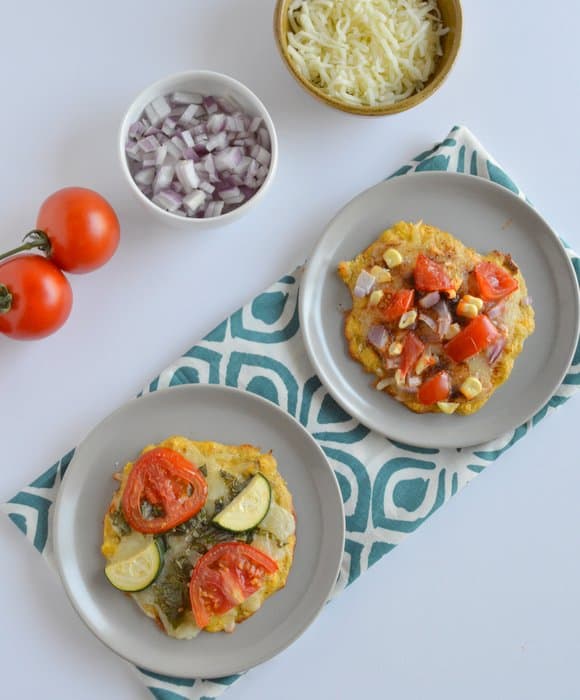 With the mini-pizzas, I was able to play around with various pizza topping combinations. Cooking for picky eaters? Encourage them to join the cooking fun by having them add their favorite toppings to these mini pizzas!
For inspiration, here's what I used for my toppings:
1/3 cup pizza sauce
1/2 cup to 2/3 cup mozzarella cheese
2 small cluster tomatoes, sliced
1/3 medium zucchini, thinly sliced
2 TBS diced red onions
2 TBS white corn kernels
2 TBS fresh basil, chopped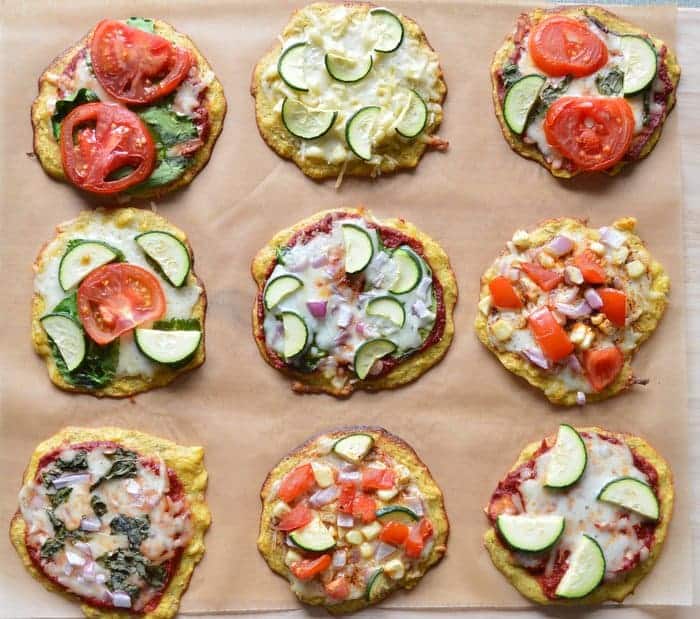 Enjoy!