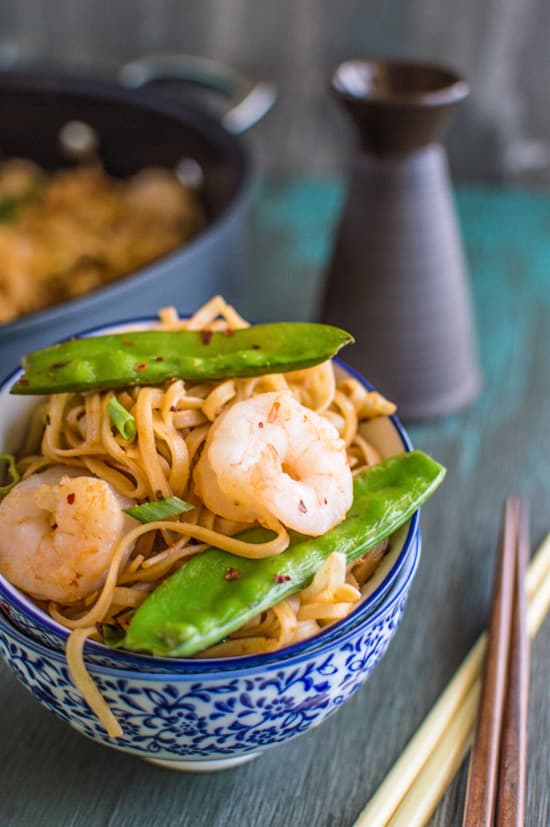 Disclosure: I received an OXO Non-Stick Pro Saute Pan + Cover as part of the #OXOCookware campaign.
You know the term "cat lady"? I feel like I'm a bit like a cat lady but with kitchen gadgets and cookware. Take a quick peek in my kitchen drawers and you'll find a strawberry huller, 3 kitchen thermometers, a cake tester, 3 types of decorating dispensers, a sugar duster, a garlic press, a pastry cutter, and a deep tea diver. Open my cupboards, and you'll find 25 different mugs, none of them matching. I'm a Class A KGC (kitchen gadgets/cookware) lady.
I'm reading into the tea leaves, and I see that I will need one big kitchen reorganization come spring cleaning time. The game plan: keep the essentials and quit faffing around with pans and casserole dishes I never use.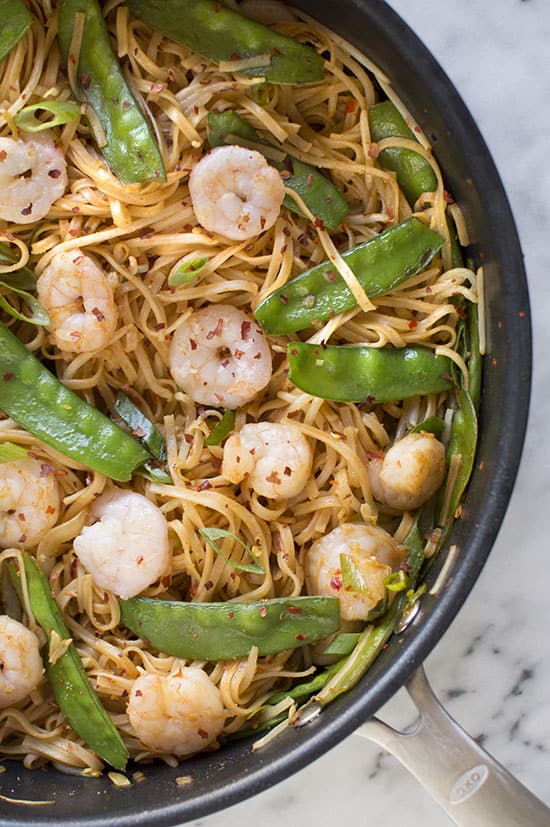 Of all the gadgets and gizmos in my kitchen, the thing I can't part with is a good, deep sauté pan. If my house was burning down, I would grab it and go. The sauté pan is HUGE fixture of my kitchen. You all know how I love my stir fries, and I when I get cooking, I want to throw in everything under the sun. But cook a stir fry in a shallower pan, and I'll produce a hurricane of a mess on my stovetop. I'll keep my stir fries in the confines of a walled sauté pan, thank you very much.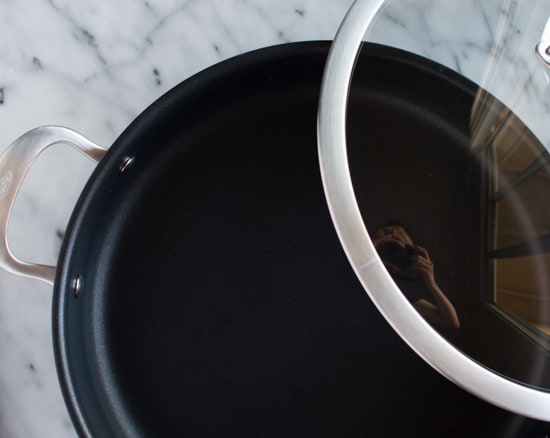 I was super excited when the lovely people at OXO sent me this Non-Stick Pro Saute Pan. Not only is it a new kitchen thing to add to my collection, but it's something that would get a ton of mileage here. Yes, I love that the sauté pan is deep, but the fact that it's non-stick is also clutch. The pan has a 3-layer non-stick coating, so I don't have to use as much oil when I'm cooking. Hello, meals with fewer calories! Plus, the non-stick surface makes cleanup for the pan such a breeze.
The price point may be a bit high for some of us, but this pan is a great sturdy piece that will last for a long while. And it does more than stir-fries. For those days when I feel like roasting a bit of meat, I could sear it in the pan and stick it right in the oven (the pan is oven safe up to 430 degrees F). Yup, this pan will get so much mileage in my house.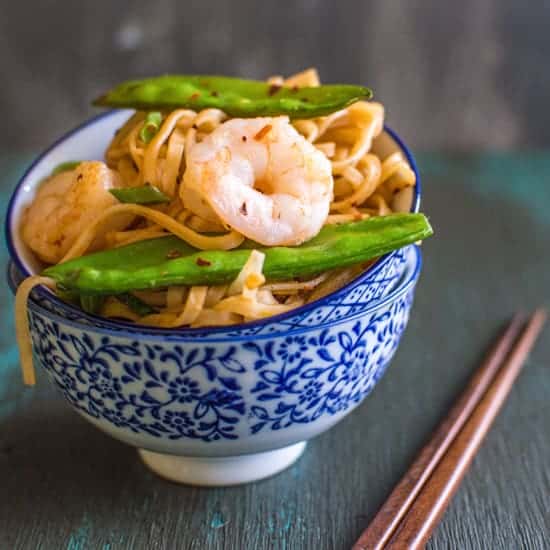 This noodle dish is quickly becoming a favorite of mine. Instead of going the usual soy sauce + oyster sauce route, I decided to blend chili garlic sauce and hoisin sauce together. The vinegary taste of the chili garlic sauce mixes so well with sweet hoisin sauce. Don't have any of these sauces on hand? Skip it! Just add some soy sauce and sugar to the noodles, and you'll have one tasty bowl of noodles!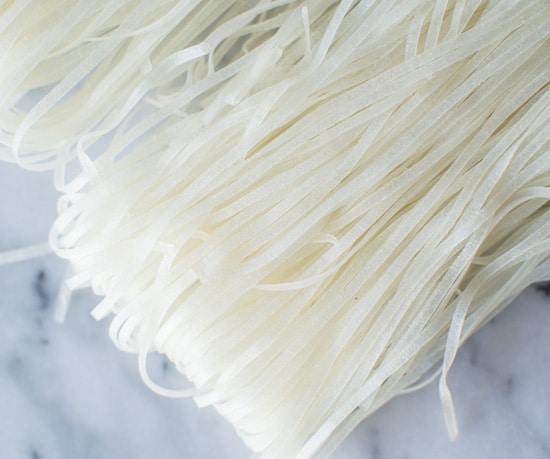 Rice Noodles with Shrimp & Snow Peas
Serves 4.
Ingredients
8

ounces

(225g) dry thin rice noodles

2

TBS

olive oil

1

pound

(450g) shrimp, shelled and deveined

1/2

small yellow onion

,

sliced

6

ounces

(170g) snow peas

1 1/2

cups

(125g) mung bean sprouts

1

TBS

hoisin sauce

1

TBS

chili garlic sauce

1

TBS

low-sodium soy sauce

1

green onion

,

sliced

1/2

tsp

garlic powder

1

tsp

red pepper flakes

,

optional
Instructions
Soak the noodles in boiling hot water for 5 to 10 minutes.

Heat a tablespoon of olive oil in a sauté pan over medium-high heat. Add the shrimp and let it cook for 5 to 7 minutes, or until the shrimp curls and turns orange. Pour the cooked shrimp on a plate, and wipe the pan down with a towel.

Heat another tablespoon of olive oil in the pan. Add the onions. When they start to turn translucent, add the snow peas. Cover the pan with a lid for 2 to 3 minutes. If it looks like the pan is very dry, add a few tablespoons of water. Uncover the pan and add the mung beans sprouts and stir for another minute or two.

Add the noodles, sauces, green onion, and garlic powder. Stir everything for another two minutes. Mix in the shrimp and red pepper flakes. Serve immediately.
Did you make this recipe?
Tag @hellolisalin or leave a star rating and comment on the blog!
Thank you very much OXO for helping to make this post happen! Visit here for more information about the new OXO Non-Stick Pro line.