I generally break down my stir fries into 4 major groups:
1. The "fragrants": these are the ingredients that you put into the wok/pan first to flavor the oil. Some examples include minced garlic, diced onions, ginger, and hot peppers. (If you speak to more traditional Chinese cooks, such as my mother, they would say that lean pork should also fall in this category as their purpose is to flavor the oil.)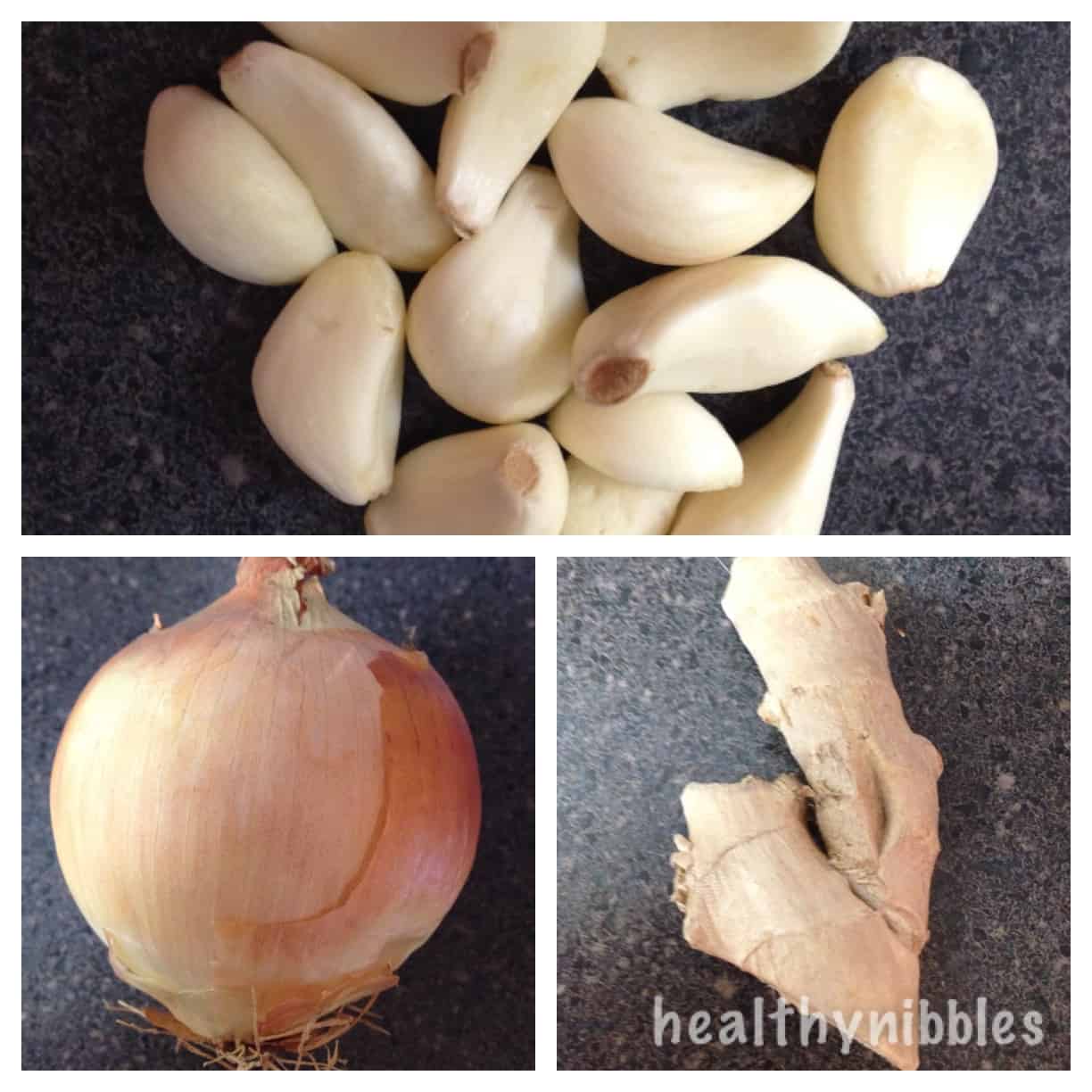 2. Vegetables: I like to include at least one green vegetable (such as broccoli or bok choy) and at least a vegetable of another color. Of course, there is no "correct" combination. Just make sure that you get your vegetables in there!
3. Protein: This can range from anything to beef, chicken, pork, tofu, and tempeh.
4. Spices and Sauces: My go to spices are salt, granulated garlic, and five spice powder. Oyster sauce (not soy sauce) is the typical sauce that I use in my dishes. Adding soy sauce tends to be too salty, even if I'm using a low-sodium soy sauce. Oyster sauce, on the other hand, adds less salt and also has a subtle sweetness to it. If I want to jazz things up, I might use a sweet and sour sauce, satay sauce, a dash of sesame oil, or add sesame seeds on top of the dish.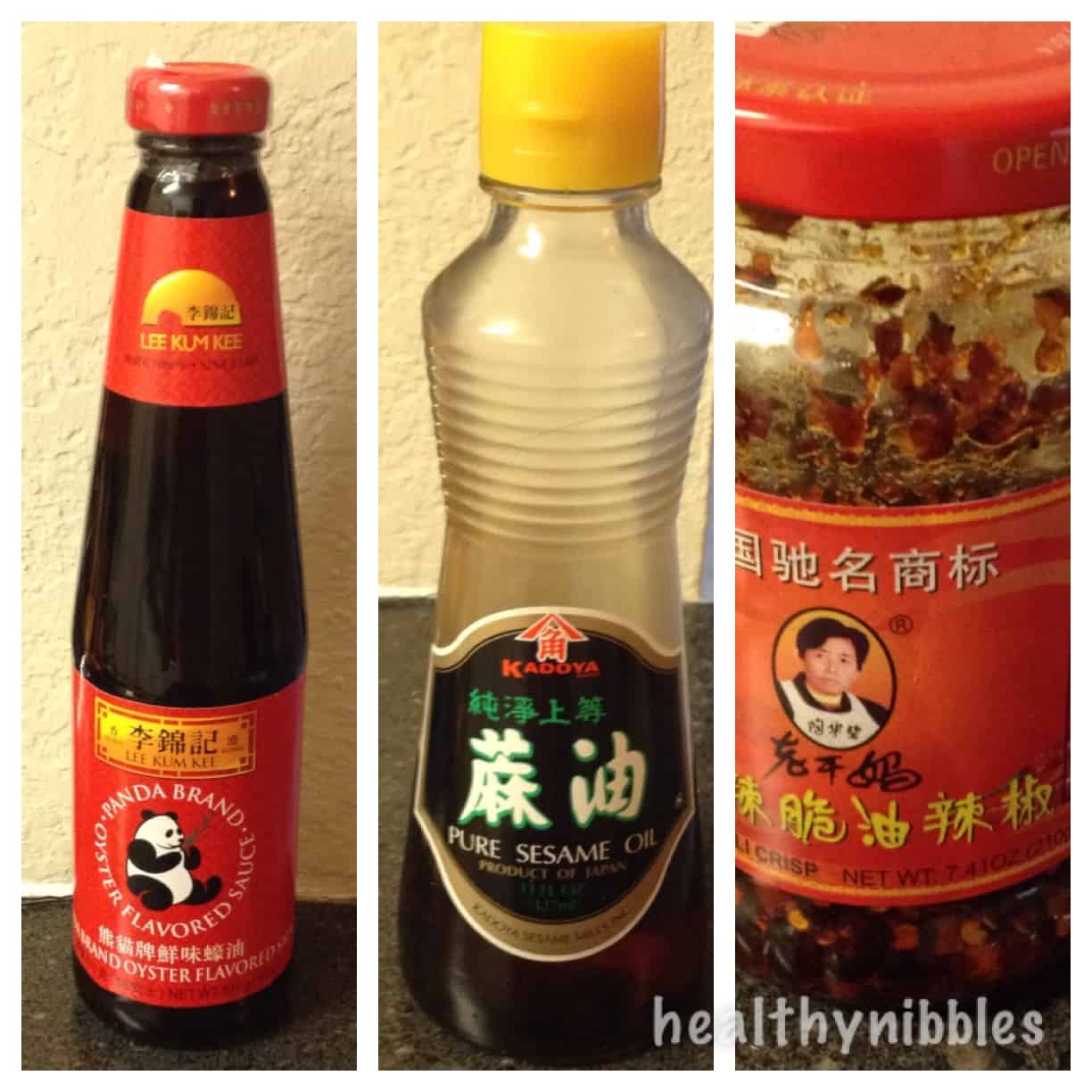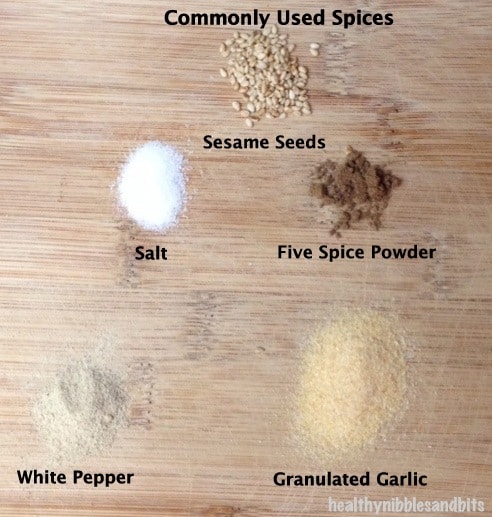 Pick one or more ingredients from each group, throw it in your work or pan, and that's your dish! This was my most recent stir fry: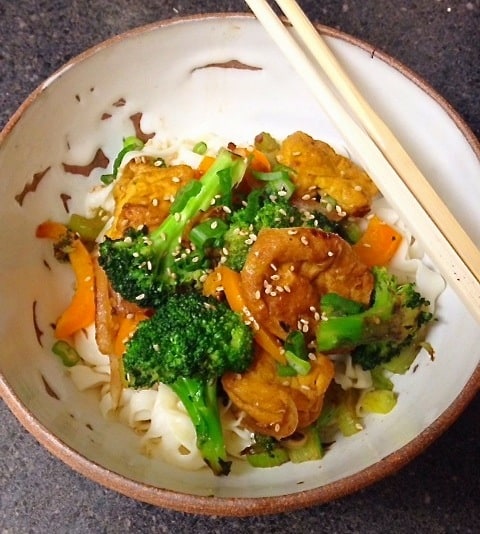 Tofu is one of my favorite ingredients to use in stir fry dishes. We are generally familiar with the white solid block of tofu that are found in most supermarkets. However, there are plenty of other tofu varieties, and I was fortunate to be exposed to them at a young age. For my dinner, I used two different types of tofu: braised tofu (Hodo Soy Tofu Nuggets) and tofu shirataki.
Traditionally, shirataki is a type of low-carb Japanese yam noodle. Recently, I discovered a tofu version and have been eating them along with my stir fries. It is very low in fat and carbs and has a chewy texture that I enjoy.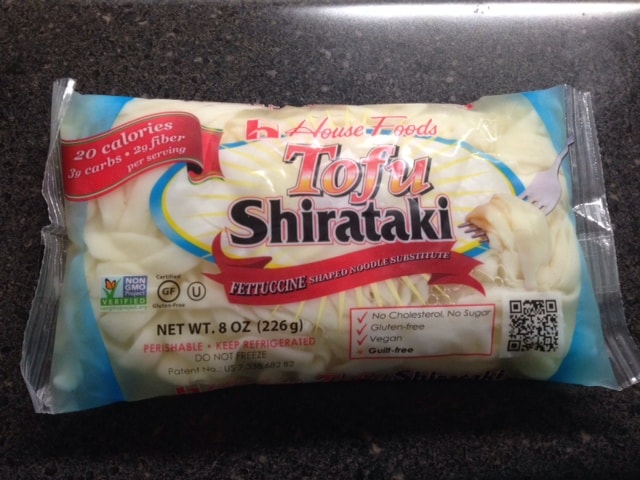 Tofu Stir-Fry Recipe
Ingredients
2

tsp

to 1 TBS olive oil

1/3

of a yellow onion

,

sliced

3

garlic cloves

,

minced

1 to 2

tsp

fresh ginger

,

minced

1

stalk of celery

,

sliced

2

TBS

water

,

add more if necessary

4

cups

broccoli florets

1

orange pepper

,

sliced

1

package of Hodo Soy curry nuggets

1

stalk of green onions

,

sliced (not the entire bundle)

1

TBS

oyster sauce

1/2

tsp

salt

,

add more if necessary

1

tsp

granulated garlic

dash of sesame oil

,

optional

1/2

tsp

sesame seeds

,

optional
Instructions
Prepare your vegetables according to the cues in the ingredients list. I usually cut up my broccoli to pretty small pieces.

Place a deep saute pan (or wok) on high heat. Pour in olive oil.

Once the oil has been heated up (about 30 to 45 seconds), place the sliced yellow onions and ginger in the pan. You'll know if the pan is at the right temperature if you start hearing a sizzling noise. However, don't worry too much if the pan isn't hot enough when you put the onions and ginger in it.

When the onions start to brown (about 1-2 minutes), toss in the minced garlic and celery.

Stir for about another minute, long enough for the garlic and celery to release its flavor.

Put the broccoli in the pan and stir. Pour in the water and lower the heat to a high medium. Cover the pan. Check the broccoli about every minute. Once the broccoli starts turning into a vibrant green color, you're ready to move onto the next step. This should take a few minutes.

Mix in the bell peppers and green onions and stir. Cover the pan again for another minute. If the saute pan is a dry, add another tablespoon of water.

Stir the tofu nuggets with the vegetables.

Once the tofu has been heated thoroughly (about a minute), season dish with salt, granulated garlic and oyster sauce.

Drizzle in a bit of sesame oil and stir thoroughly. Generally, I add only a very thin stream of sesame oil to make the dish more fragrant.

Turn the heat off completely.

Sprinkle sesame seeds on top.
Notes
I usually use a lot less oil than most recipes. That's why I add water when cooking. Otherwise, the saute pan would dry out and the vegetables will start burning.
I know there are a lot of steps in this recipe. The vegetables, spices, and tofu all have different cooking times, so I try not to add them all at the same time.
The Hodo Soy tofu nuggets are already fully cooked, so I added them in last. If I had cooked with the solid white tofu, I would add it in along with the broccoli.
You can eat the stir fry along with rice, whole grains, or the tofu shirataki that I used. To prepare the tofu shirataki, fill a medium saucepan with water to about the halfway mark. I boiled the water on high heat and added the shirataki once the water started boiling. After 3 minutes, I turned off the heat, drained and rinsed the shirataki in cold water.
Did you make this recipe?
Tag @hellolisalin or leave a star rating and comment on the blog!