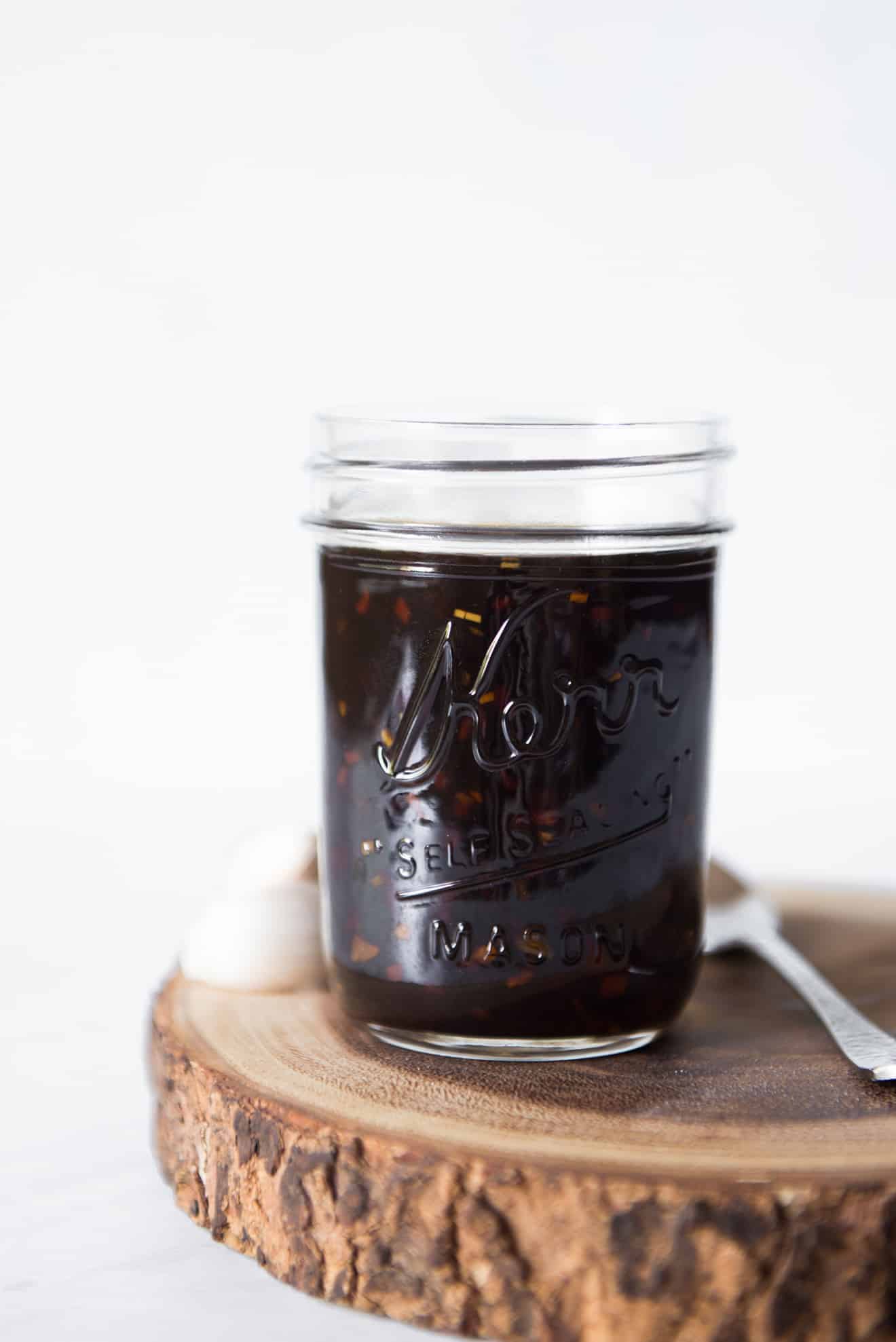 My pantry isn't complete without a good teriyaki sauce. I love tossing it with pan-fried tofu or using it as a stir-fry sauce. However, I can't bring myself to buy it at the store because those sauces usually contain too much sugar. Whenever I cook with the pre-made sauces, I end up adding much more salt to my food to balance out the sweetness. That's why I wanted to create my own teriyaki sauce recipe.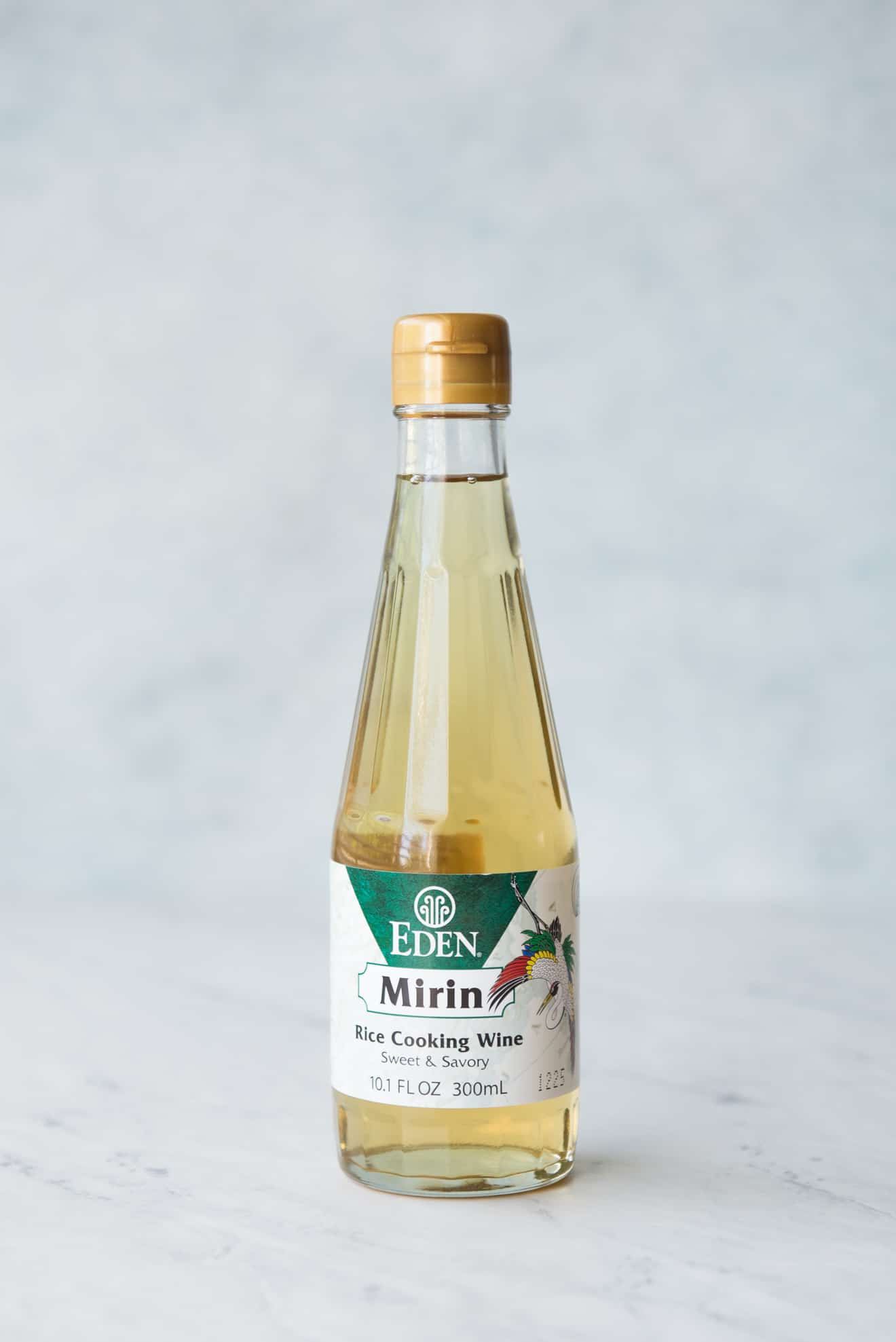 WHY YOU NEED MIRIN FOR TERIYAKI SAUCE
Besides soy sauce and sugar, one important ingredient that gives teriyaki sauce its deep, rich flavor is mirin. Mirin is a Japanese rice-based cooking wine that has a lower alcohol content than sake and is usually lightly sweetened. It gives teriyaki sauces that characteristic rich umami flavor. I see many teriyaki sauce recipes online that omit mirin, and I can't help but be skeptical of them. Without mirin, all you really have is sweetened soy sauce. You can usually find mirin in the Asian section of your grocery store or at your local Asian supermarket.
One thing to note, you might find bottles of "aji-mirin" at your local store. Aji mirin translates to "mirin-flavored." They taste just like mirin but contains slightly more sugar. It works just fine for this recipe.
Some teriyaki sauce recipes call for equal parts of soy sauce, mirin, and sake. Because I don't typically keep sake around the house, I use water for the recipe instead. I think the sauce still has great flavor without the sake.
For more information about mirin and its various types, check out my mirin post here.

RECIPES USING TERIYAKI SAUCE
How to Make Teriyaki Sauce
If you think 3 tablespoons of sugar is too much, feel free to reduce the amount to 2 tablespoons of sugar. If you are not vegan, consider using honey! It adds great flavor to the sauce. I also like my teriyaki sauce to be slightly thick, which is why I included cornstarch. Feel free to omit it. 
Ingredients
1/2

cup

soy sauce

6

tablespoons

mirin

6

tablespoons

water

3

tablespoons

sugar

2

cloves

garlic

,

minced (see note )

2

teaspoons

minced ginger

1 1/2

teaspoons

cornstarch
Instructions
Add the soy sauce, mirin, 5 tablespoons of water, sugar, garlic and ginger to a saucepan. Use the remaining tablespoon of water to dilute the cornstarch. Set the cornstarch slurry aside.

Mix the contents of the saucepan and bring it to boil. Reduce the heat to medium and let it simmer for 2 to 3 minutes. Give the cornstarch slurry a quick stir and pour it into the saucepan. Stir to combine. Let the sauce cook for another 1 to 2 minutes so that the sauce thickens slightly. Turn off the heat.

Let the teriyaki sauce cool to room temperature before pouring it into a jar. The sauce will keep in the refrigerator for several weeks.
Notes
If you would rather not have small bits of garlic and ginger in your teriyaki sauce, grate them with a microplane zester.
Did you make this recipe?
Tag @hellolisalin or leave a star rating and comment on the blog!