I've been hearing and seeing a lot of recipes for socca, a French flatbread made with chickpea flour. Much to my disappointment, I couldn't find any chickpea flour in the grocery store, so I decided to make it some scallion cakes instead.
Growing up, I always looked forward to my mother making scallion cakes for the family. She would wake up early in the morning and begin cooking away. I can't be like my mother and wake up at the crack of dawn to cook. However, I did make a batch of these cakes for dinner! Using this Korean Zucchini Scallion Cake from Chow Divine as rough a guide, I made my own version of scallion cakes with whole wheat.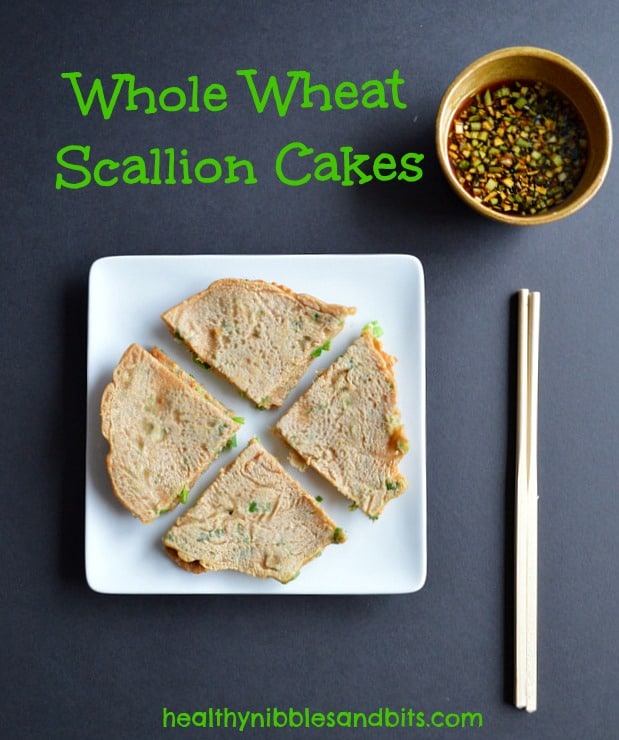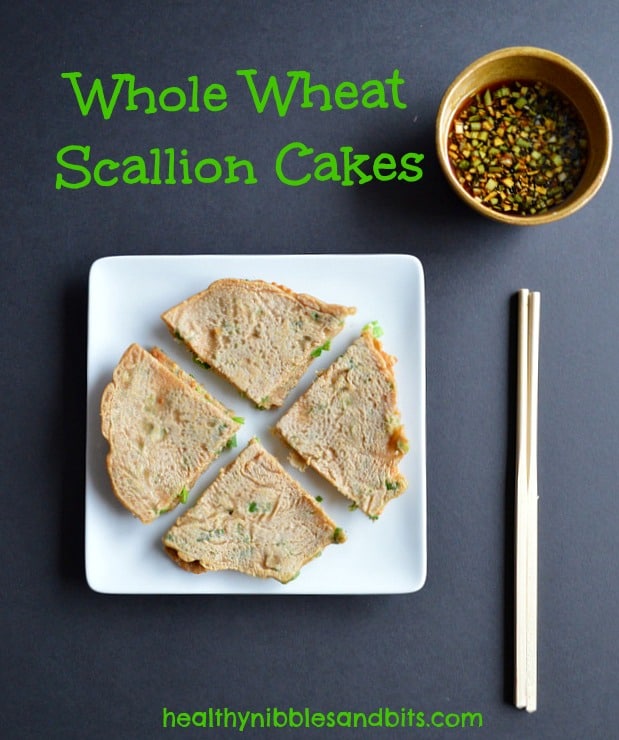 Whole Wheat Scallion Cakes with Soy Dipping Sauce
(Inspired by Chow Divine)
Makes 4 6-inch Cakes
Prep Time: 10 minutes | Cooking Time: 15 minutes
Ingredients (for Scallion Cakes)
1 cup whole wheat flour
1 cup cold water (add more if necessary)
1 large egg, whisked
5 stalks of scallions (green parts only), finely chopped
1/2 tsp salt
1/2 tsp garlic powder (optional)
1/4 tsp five-spice powder (optional)
olive oil or cooking spray for pan-frying the cakes
Ingredients (for Dipping Sauce)
2 TBS low-sodium soy sauce
2 tsp rice vinegar
1 tsp sesame oil
1/2 TBS honey
1/2 TBS scallions (white parts are okay), finely chopped
1/2 tsp ginger, finely chopped
Directions
I like to prepare the sauce first so that all the ingredients have time to marinate. Mix all the ingredients for the dipping sauce in a small dish and set aside.
In a medium-sized bowl, mix the whole wheat flour, water, and egg together until it turns into a batter.
Add the scallions and spices to the batter and stir until incorporated.
Grease a sauté pan with olive oil or cooking spray and place over medium-high heat.
Pour a quarter of the batter into the pan and spread the batter into a circle, the same way you would for cooking pancakes.
Cook one side for about 2 minutes and flip the cake. Cook it for about another minute.
Repeat this process until all the batter is used.
Enjoy!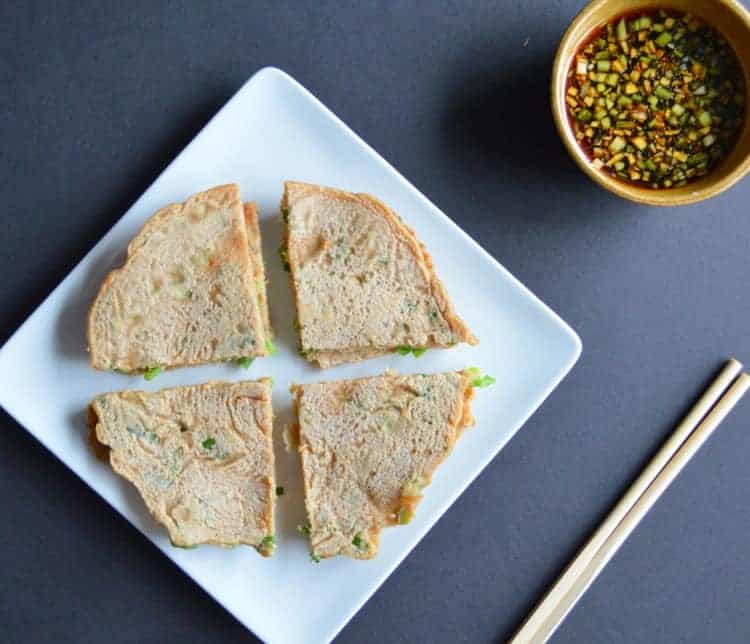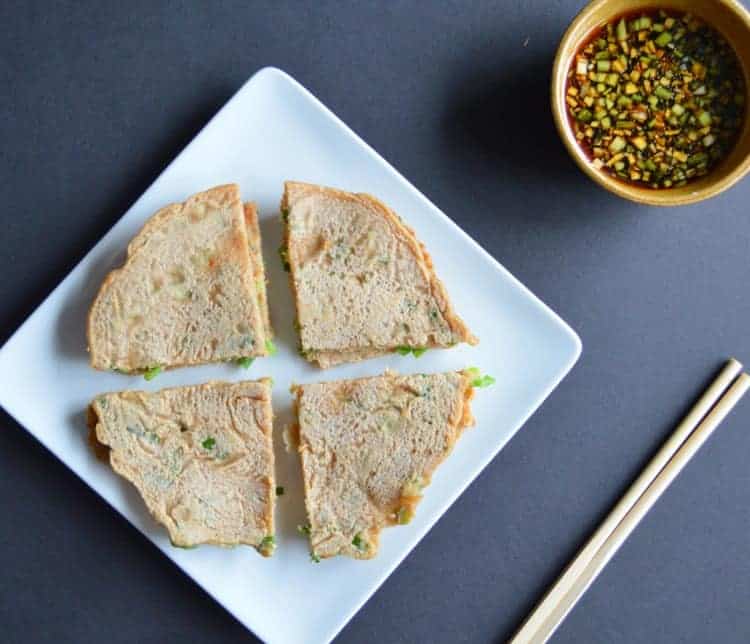 Notes
For a gluten-free version of these cakes, use rice flour instead of whole wheat flour.