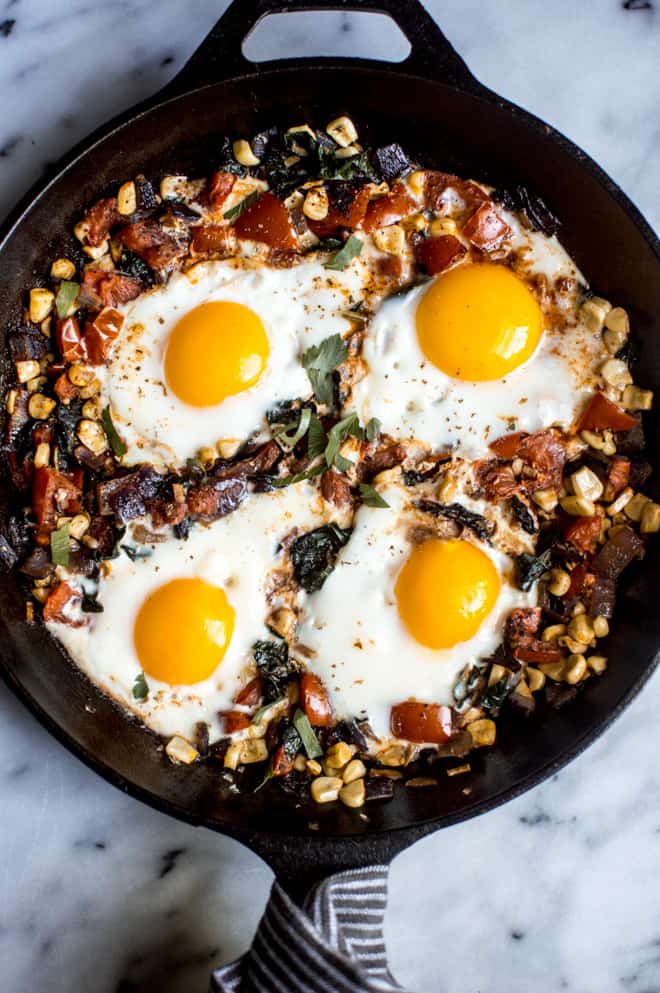 I love finding little surprises. For instance, the other day, I found $20 in the pocket of my shorts. YES! That's one cold brew coffee and a yoga class right there.
Yesterday, as I was heading to the my usual farmers' market, I noticed a separate cluster of tents 2 blocks away from the main market. I had never seen those tents before, and I thought it was a bit strange that only Asian people seemed to be flocking over there. To my pleasant surprise, it was a tiny area filled with Asian sellers! It was crowded, and everyone kept pushing me from behind, while I was minding my business picking my greens. I could hear other shoppers speaking the same rural Chinese dialect that my family speaks. It felt as if I was shopping in San Francisco's Chinatown on a weekend. I was right at home.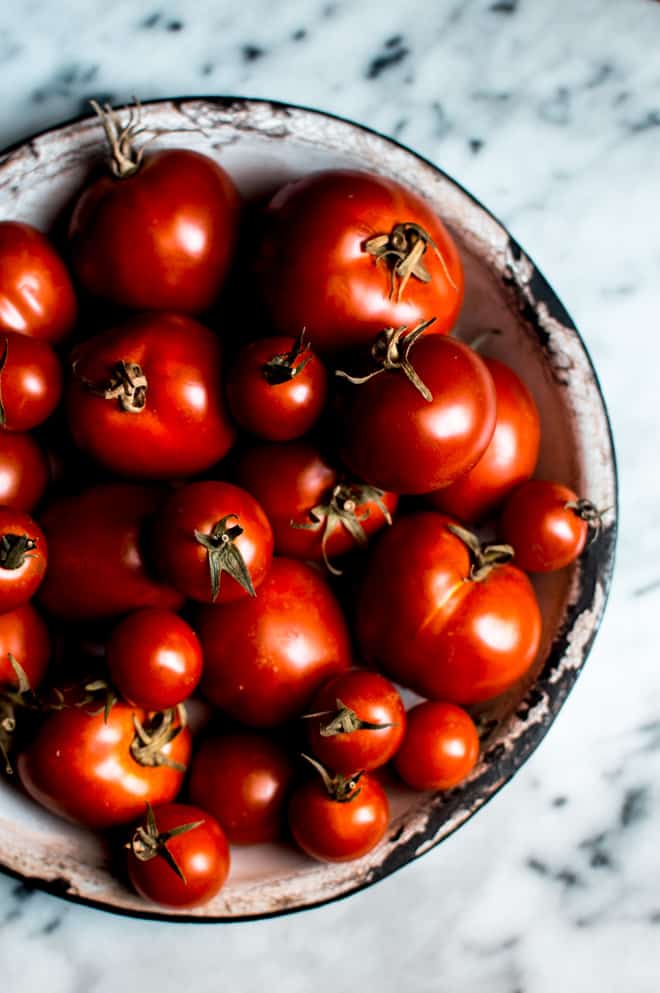 I bought these beautiful tomatoes from one of the sellers and decided to make a braised egg dish that is a riff off of the classic eggs in purgatory. Instead of braising the eggs in a tomato sauce, I made a quick vegetable sauté and dropped a few eggs just for the hell of it. To give the dish extra flair, I sprinkled in some sumac and ras el hanout (a North African spice). The whole dish meal came together very easily and the flavors were phenomenal! If you're wondering where to get sumac and ras el hanout, Trader Joe's sells a pretty inexpensive spice tower called "The Spice Route" that includes those spices.
Okay, enough talk. Let's dig in!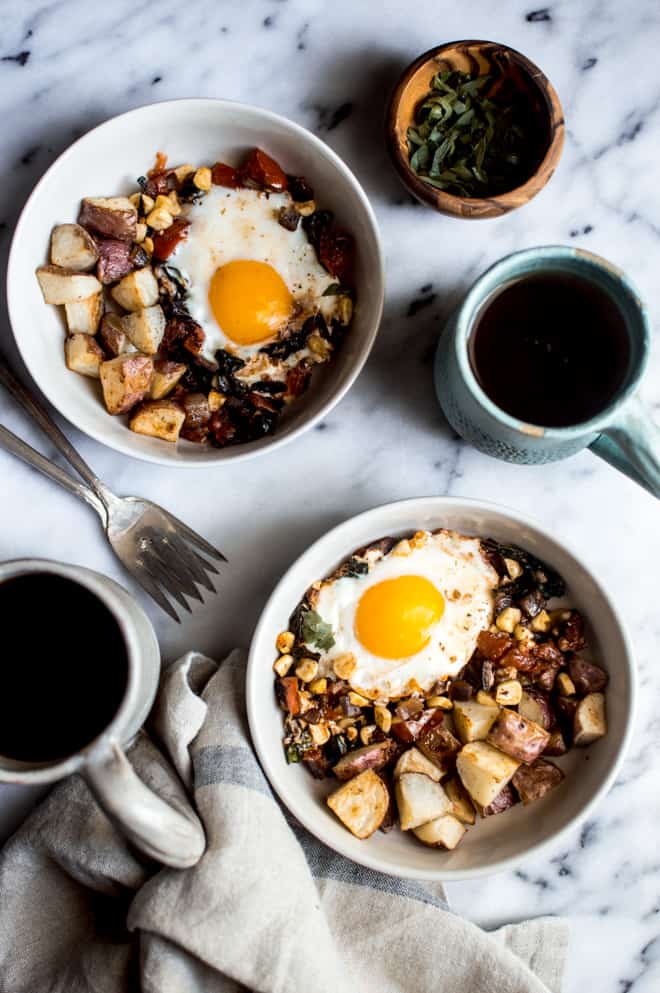 MASTER MY MISTAKES / COOKING NOTES
Cooking the Perfect Eggs: We all want those perfect sunny side up eggs. However, if you simply crack the egg into the pan and cover the skillet, your eggs may turn cloudy. I learned that the hard way. I've come up with a neat trick to fix that! When cracking the eggs, I separate the yolk from the whites. I drop all the whites onto the skillet first, then the egg yolk. Then, I finish cooking the eggs by covering the skillet with a glass lid. I constantly check the eggs to make sure that I turn off the heat right when the egg whites settle.
20-Minute Braised Egg Breakfast
Wake up to this tasty breakfast that is filled with vegetables and the perfect braised eggs with runny yolks. Ready in less than 30 minutes! Serves 2.
Ingredients
2

TBS

olive oil

1/2

cup

chopped red onions

2

cloves

garlic

,

minced

1/2

cup

(75g) fresh corn kernels (frozen works also)

1

cup

(30g) kale

,

chopped

1

cup

(220g) tomatoes

,

chopped

1/2

tsp

sumac

1/2

tsp

ras el hanout

4

large eggs

salt and pepper to taste

chopped parsley for garnish

,

optional
Instructions
Heat oil in a skillet or frying pan over medium heat. When the pan is hot, add onions and sauté for about 2 to 3 minutes. Add garlic and a pinch of salt and sauté for 30 seconds. Add corn and kale. When the kale has started to wilt, add tomatoes, and cook for a minute or two. Stir in the sumac and ras el hanout. You can also substitute these spices for whatever spices you have on hand.

Move the vegetables in the pan to create 4 wells for the eggs. Crack an egg into each well. Reduce heat to low and cover the skillet with a lid. Cook the eggs until the whites are set, about 4 to 5 minutes. Check the eggs constantly to make sure that you don't overcook them. If you want sunny side up eggs, you can separate the egg whites from the yolk when you crack the egg. Drop the egg whites in one of the wells on the pan. Next, add the yolk on top immediately afterwards.

Turn off the heat. Add more salt and pepper if you like. Serve with a side of potatoes or bread.
Notes
Shortcut: You can cut your prep time by using canned diced tomatoes instead of fresh tomatoes.
Did you make this recipe?
Tag @hellolisalin or leave a star rating and comment on the blog!