I have a confession. I got a little too excited at my local farmer's market this weekend and bought 6 pounds of butternut squash. It was $0.75/pound, so I had to stock up, right? Besides, the woman who sold the squash told me that they will last for a long time, as long as the stem is in tact. I hope she's correct!
Well, now I need to figure out what to do with all this squash: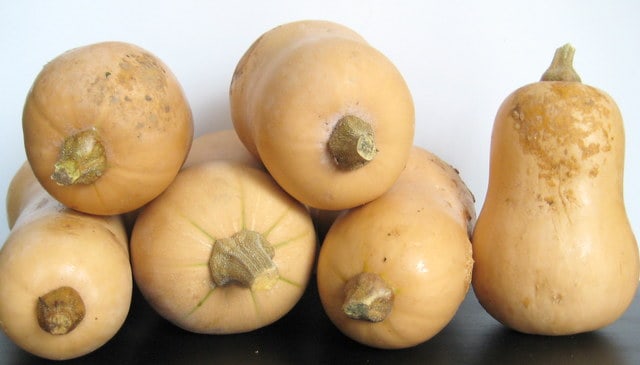 The Challenge: Figuring Out What to Do with 6 Pounds of Butternut Squash
I went to work looking up recipes and settled upon a butternut squash quiche recipe that I found on Hungry Healthy Girl. I only had an 8-inch pie pan on hand, so I adjusted the original recipe a bit. I also added some more vegetables in my quiche because the more vegetables the merrier!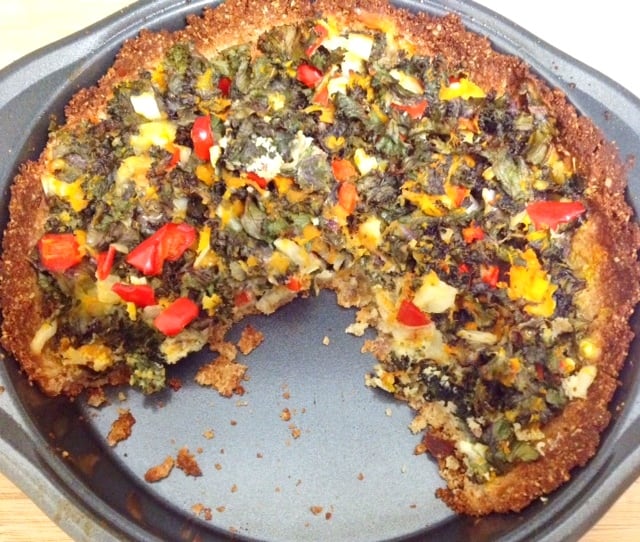 Butternut Squash Kale and Red Pepper Recipe (adapted from Hungry Healthy Girl)
Makes 6 Servings
Prep Time: 15 minutes (if you have cooked butternut squash on hand); Cooking Time: 30 minutes
Ingredients for Crust
1 1/2 cups almond meal
1/4 cup coconut flour
1 TBS olive oil
1 TBS agave nectar
2 TBS egg whites
Ingredients for Filling
3/4 cup butternut squash, mashed
4 cups kale, chopped
1/3 of a medium red pepper, diced
1/4 cup onions, diced
2 garlic cloves, minced
2 eggs, beaten
3 TBS egg whites
1/2 tsp thyme
1/4 tsp salt
Directions
Preheat oven to 350 degrees F. Grease an 8-inch pie dish.
In a bowl, mix almond meal and coconut flour.
Gradually add the olive oil, agave, and egg whites into the flour and stir until a dough starts to form. I used my hands to form the dough. The consistency of the dough should be a bit crumbly.
Place the dough onto the pie dish and flatten and spread the dough so that it covers the entire pie dish, including the sides.
In a separate bowl, mix together the mashed butternut squash, kale, red pepper, onions, and garlic.
Stir in the eggs.
Add the salt and thyme into the filling.
Pour the filling on top of the crust and put the quiche into the oven.
Bake for about 30-35 minutes, or until the filling sets.
Notes
You can just use 1 3/4 almond meal for the crust. If you have a 9-inch baking dish, use 2 cups of almond meal, as the original recipe suggests.
The Verdict: Almond Meal Crusts are Excellent!
I've never tried almond meal crust before, and I'm so glad I got the chance to do so with this recipe! The almond meal and coconut flour gave a subtle sweetness to the crust that I've never tasted in other crusts. I was very, very tempted to rip the crust out of the entire quiche and eat that for dinner. The filling was delicious as well, but I was blown away by the crust.