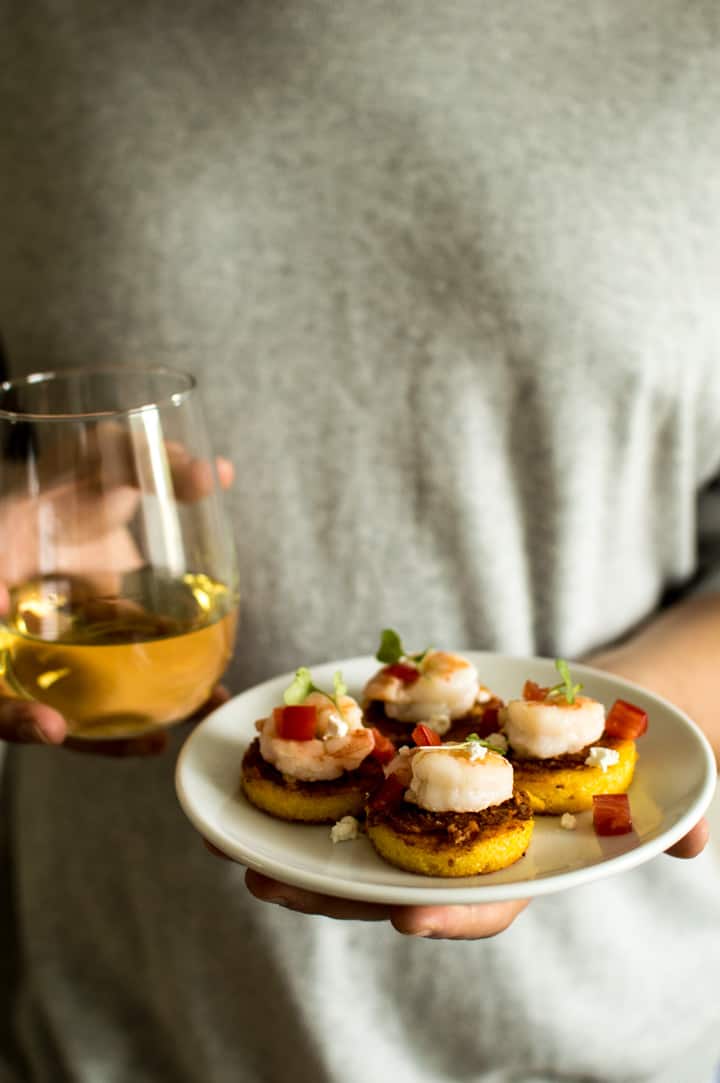 Hello from Idaho, friends! So far, I've been working the fields to dig up spuds, eating my fair share of potatoes, and enjoying Idaho sunsets. It's so peaceful out here, and it is a welcome break from city life in California. I can't wait to be horseback riding for the first time later today, and I'll be sure to share photos from this trip!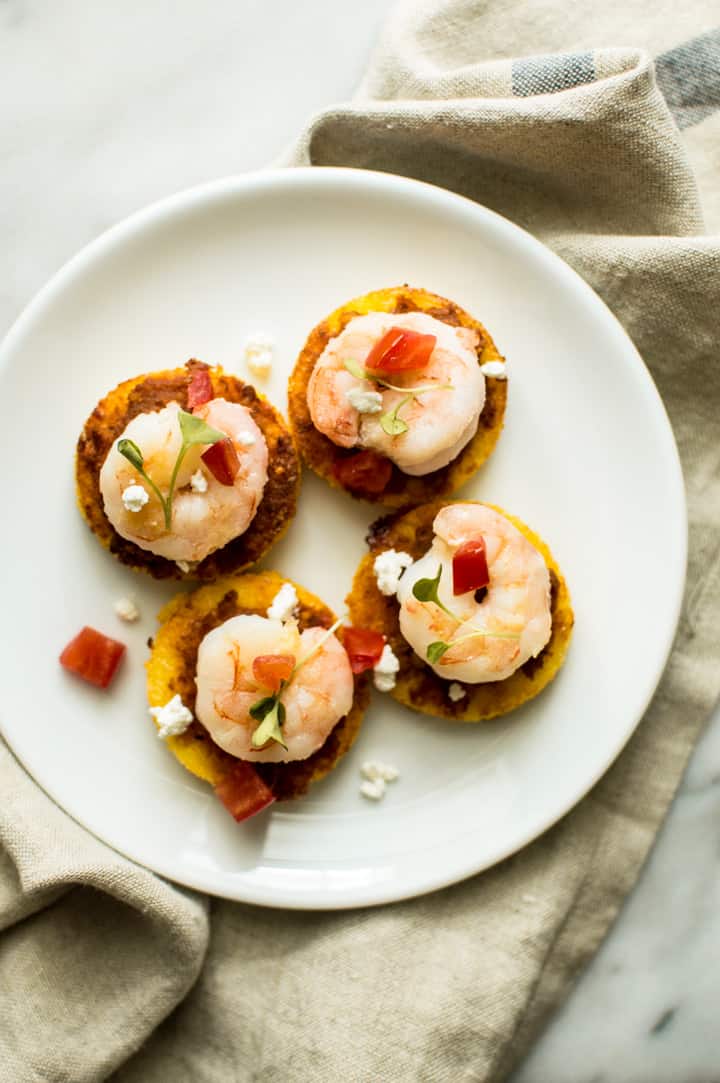 Today's a special day because we're having a virtual baby shower for Michelle from Vitamin Sunshine! One of the most popular recipes on my blog are these shrimp spring rolls with peanut sauce, which were adapted from Michelle's fresh spring rolls recipe. If you haven't tried out that these spring rolls recipes, what are you waiting for? They're so delicious and easy to make.
I'm so happy to be joining a great group of food bloggers to celebrate the birth of Michelle's baby boy, Xander! We're having a sea themed baby shower, and I am bringing my cheesy shrimp polenta bites to the party.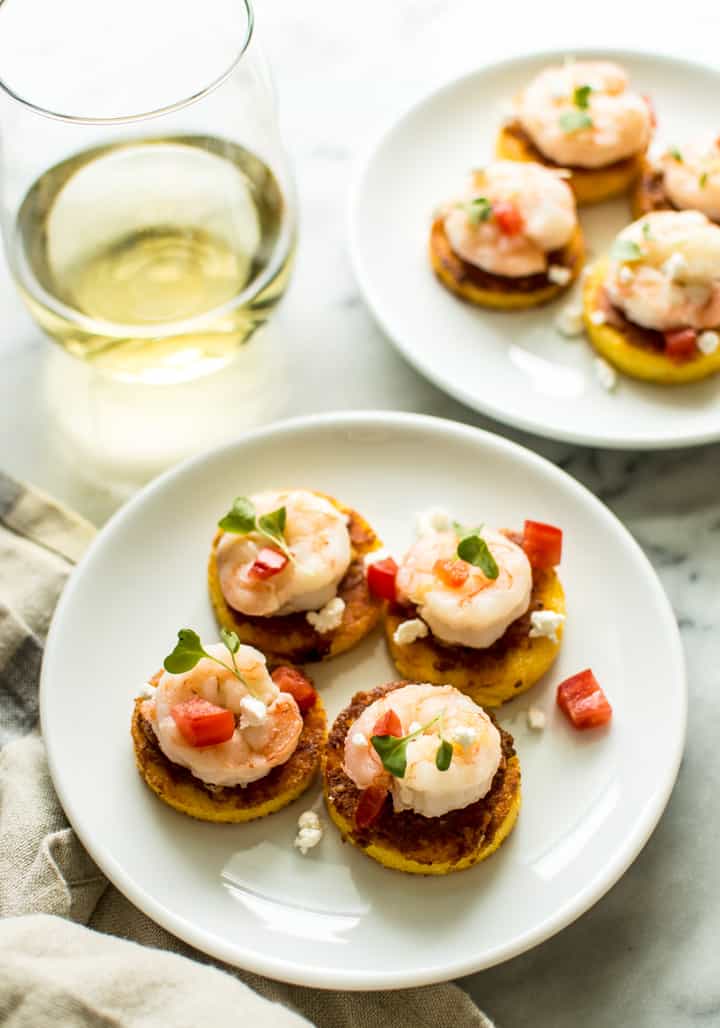 MASTER LISA'S MISTAKES (AKA COOKING NOTES)
Make sure that you start whisking the cornmeal right when you pour it into the boiling liquids. The cornmeal clumps up very quickly, and you don't want to find lumps of cornmeal in your polenta.
I've also tried pan frying these bites with olive oil. It cooked a bit faster than the oven, but the texture of baked polenta bites is much better. The baked version is crispier and draws out the flavor of the cheese more. The pan-fried version just tasted greasier.
The sun-dried tomato pesto is not necessary for enjoying the polenta bites, but I thought it added a nice flavor.

Appetizer
Roast Smoked Salmon and Mango-Avocado Salsa Cups | Healthy Recipe Ecstasy
Cheesy Shrimp Polenta Bites | Healthy Nibbles and Bits
Miso Butter Scallop | Omnivore's Cookbook
Mains
Lobster and Bacon Mac and Cheese | Wok and Skillet
Baked Skinny TEX MEX Fish | Bam's Kitchen
Roasted Hatch Chili & Jicima Salmon | Strength and Sunshine
Sides
Baby Bok Choy with Beech Mushrooms | No Gojis No Glory
One Pan Caramelised Vegetables | The Big Man's World
Dessert & Drink
Paleo Spiced Almond Sugar Cookies | Cotter Crunch
Simple Vanilla Cupcakes from Scratch | Natural Chow
Autumn Sangria | Simply Fresh Dinners