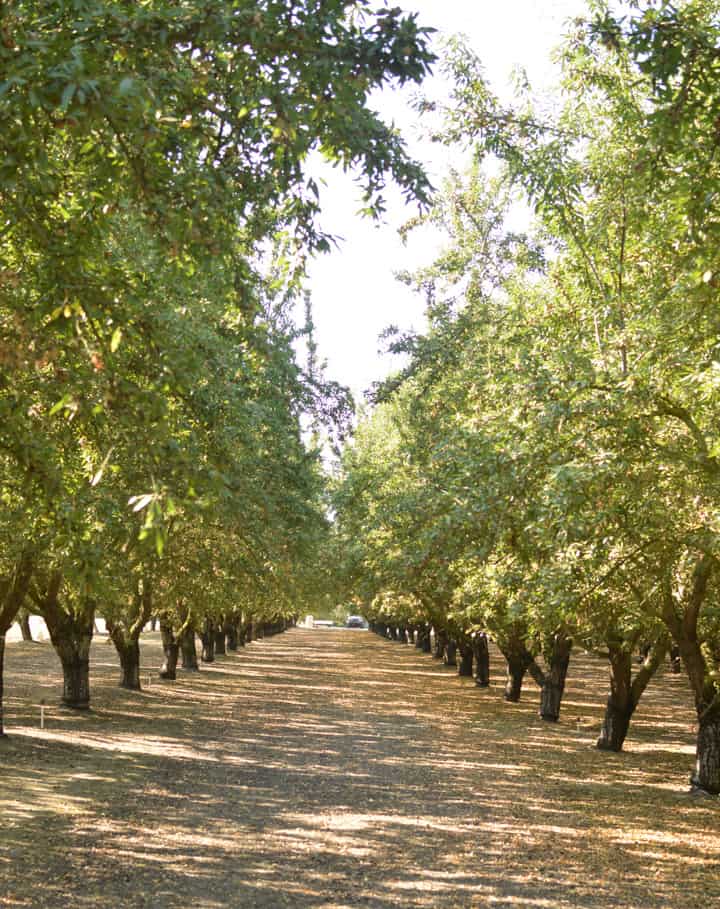 Disclosure: My trip to Lodi was fully sponsored by the Almond Board of California. Thanks for inviting me to the Almond Orchard Experience to learn about the almond harvest first hand!
So, almonds. Word on the street is that they're pretty dang awesome. I wouldn't have survived the Whole30 without snacking on them every day. Come to think of it, I cannot survive a work day without them. If you ever see me around the office, you most likely will have caught me chomping on those nuts. I'm not kidding.
This is going to get a bit embarrassing. Actually, it's really only going to be me hanging my head in shame here. As much as I love almonds, I had no clue how they're grown until I went on the Almond Orchard Experience in Lodi a few weeks ago. I had a vague idea that trees are involved. Oh, and that statistic that's been making the rounds about a single almond taking 40 gallons of water to produce. You've probably heard that one by now, too.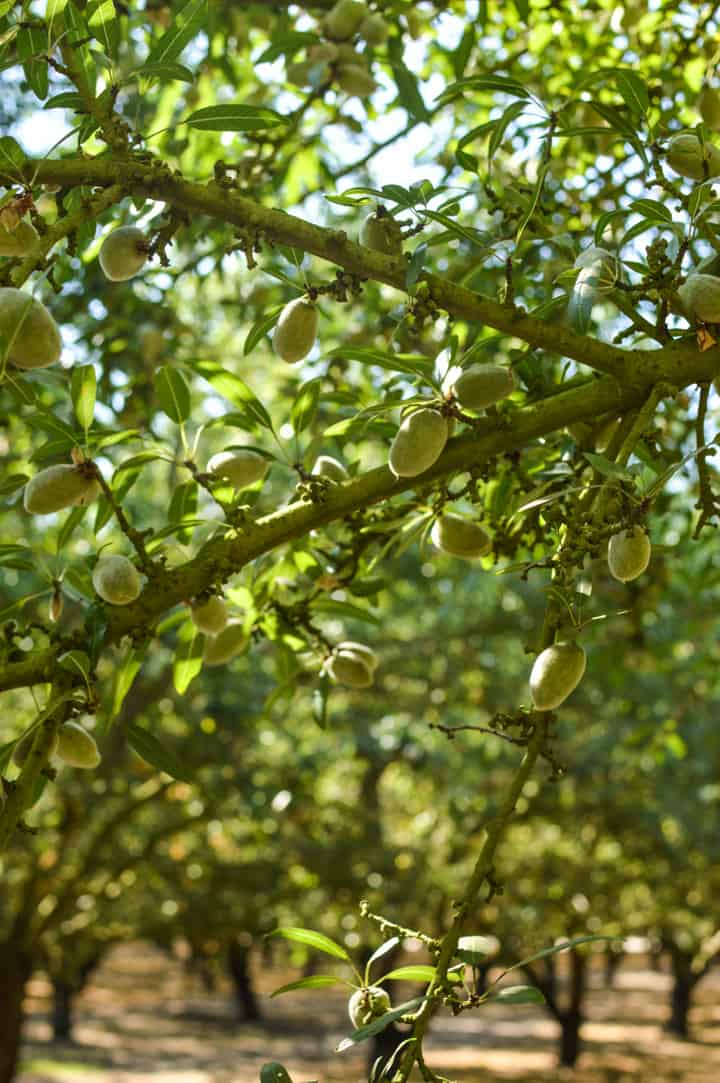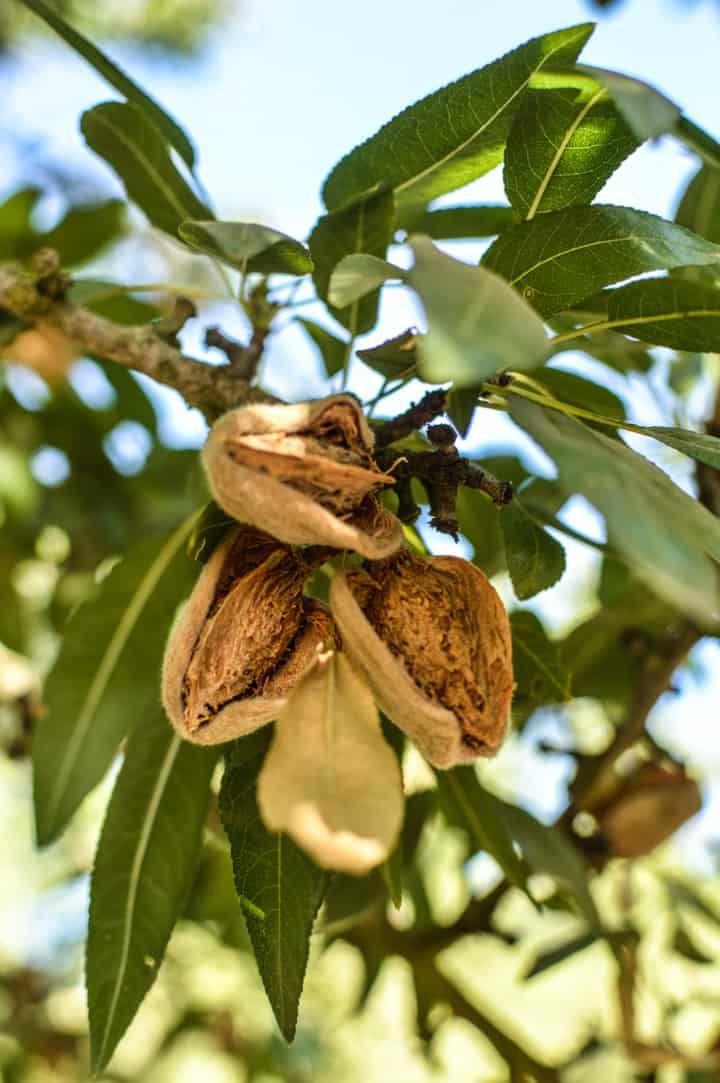 But what I didn't know, and what doesn't get reported enough, is how the other parts almond are used.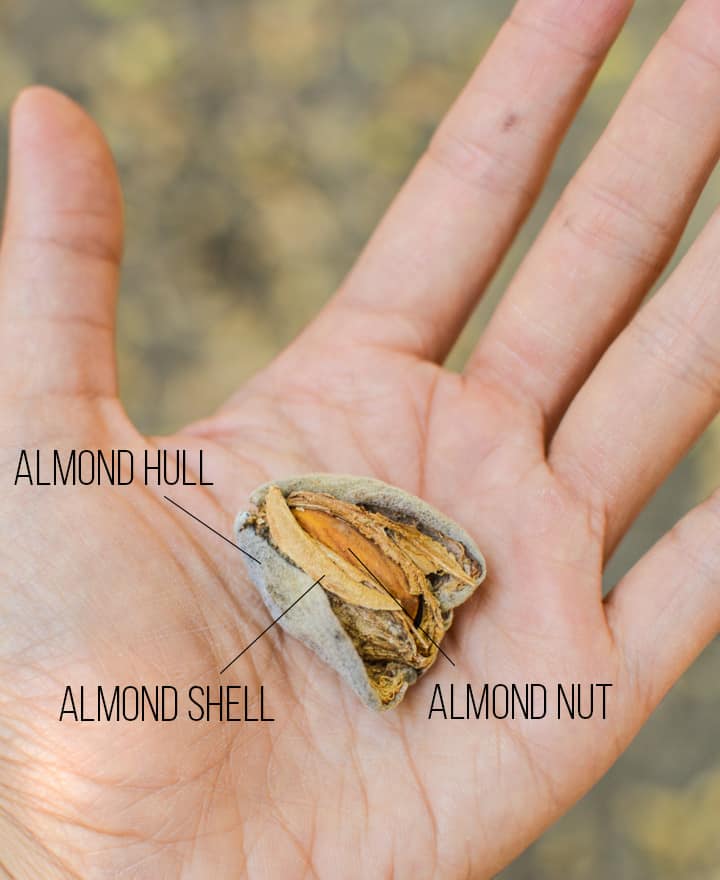 (Hellooooo dry hands!)
The almond hulls, which are the furry outer layer of the nuts, are usually sold to other farmers for dairy cattle feed. The almond shells, that woody middle layer, are sold as bedding for livestock or for alternative energy generation.
In a nutshell (puns fully intended), almonds, as with most other types of agriculture require a lot of water to grow. But the farmers are also quite resourceful in how they use the almond trees, hulls, and shells for other agricultural purposes. They don't just extract the nut and chuck out the remainder of the crop as waste.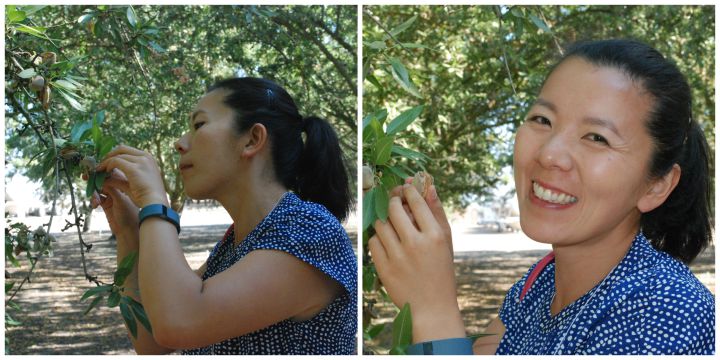 This is me getting caught snooping around the almond trees. Naturally, I had to do the classic Chinese-girl-posing-by-the-tree pose. It's totally a thing. Just ask my sisters.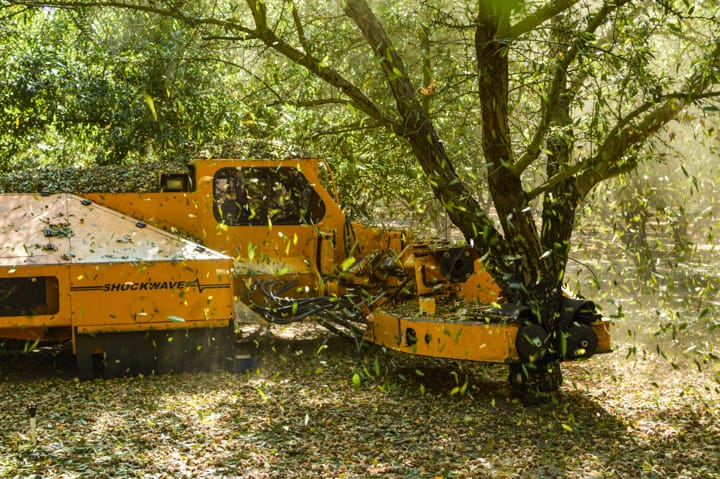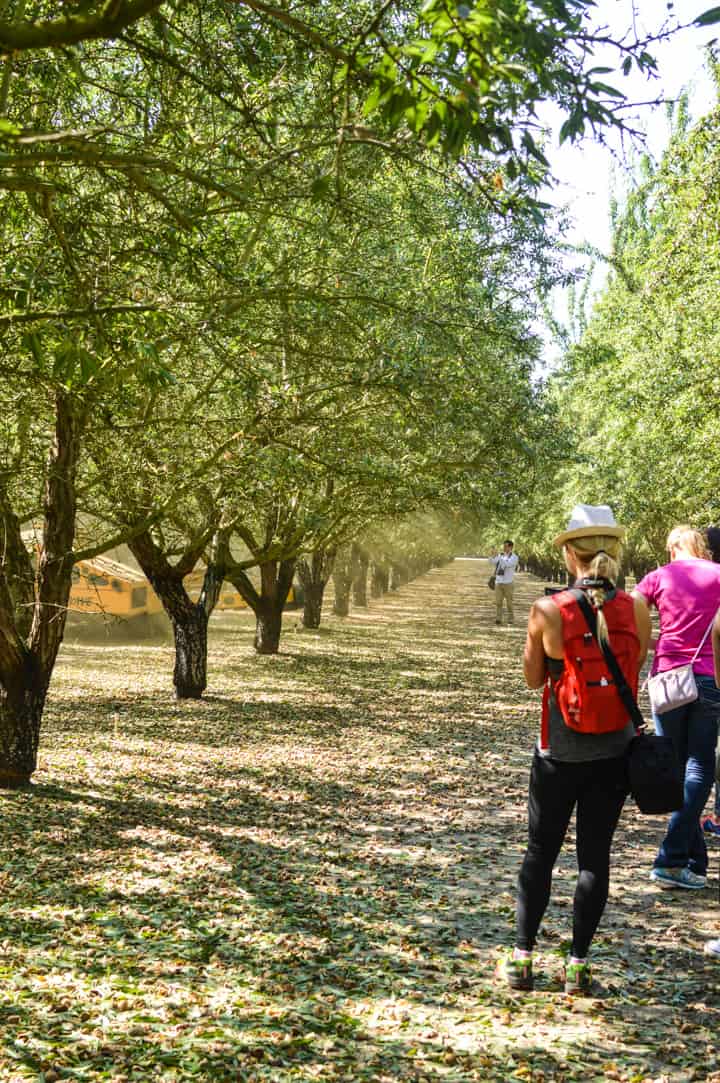 Yes, that is a tractor with a mega clamp. It latches onto the trunk of an almond tree and shakes it for a few seconds to get the nuts to fall to the ground. The nuts then get a nice dose of sunshine before they're swept into a heap and sucked up from the ground.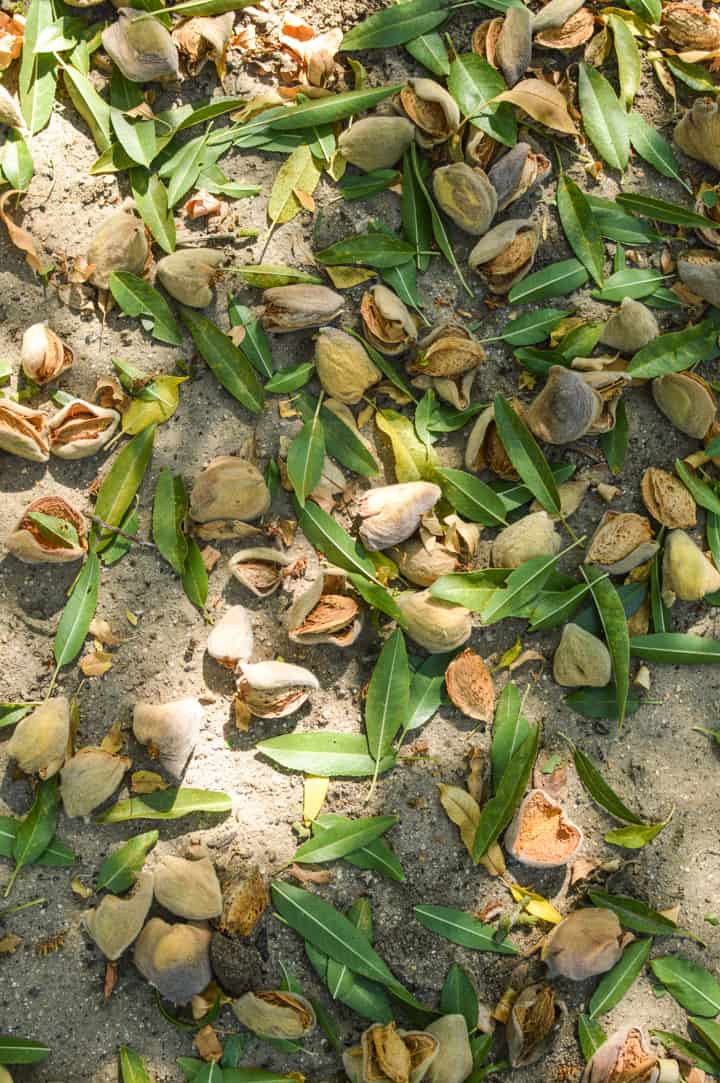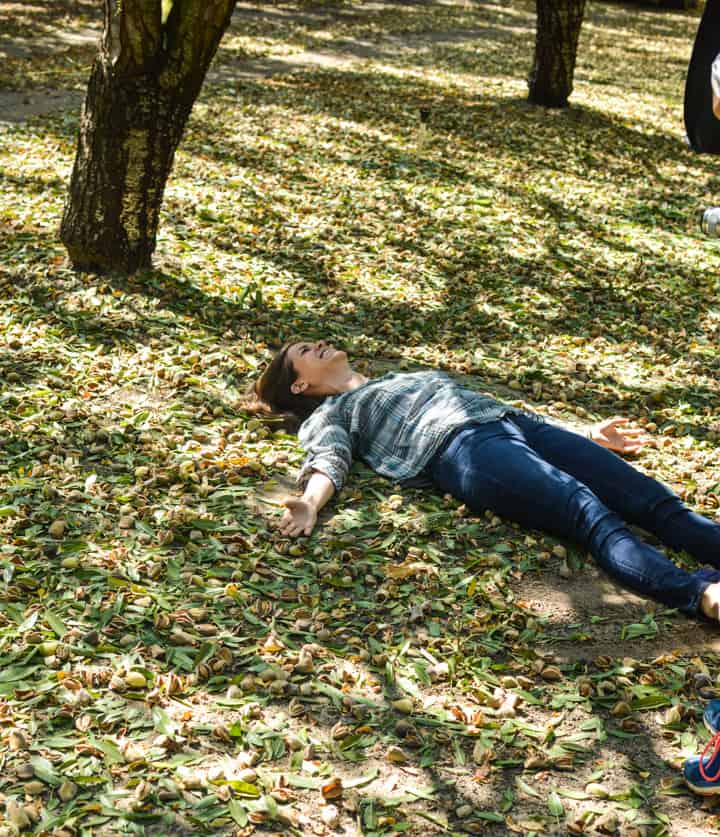 Meme basking in the sun, making almond angels.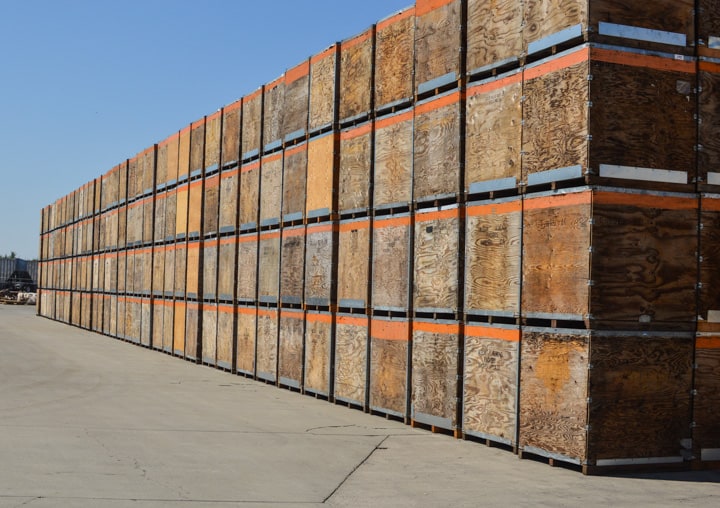 At the sorting plant . . .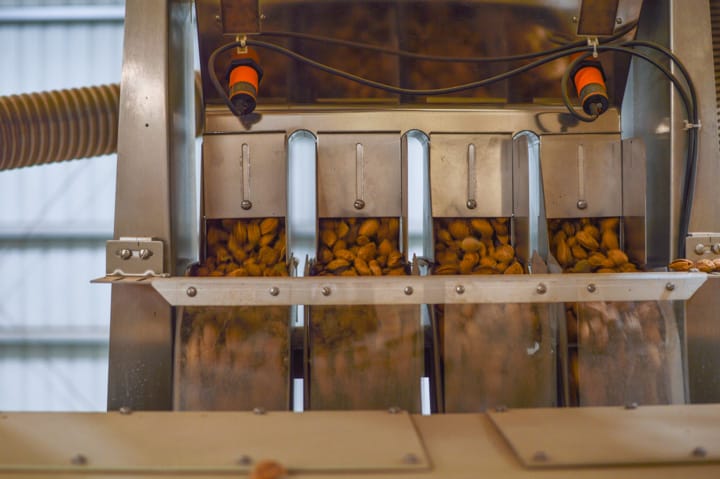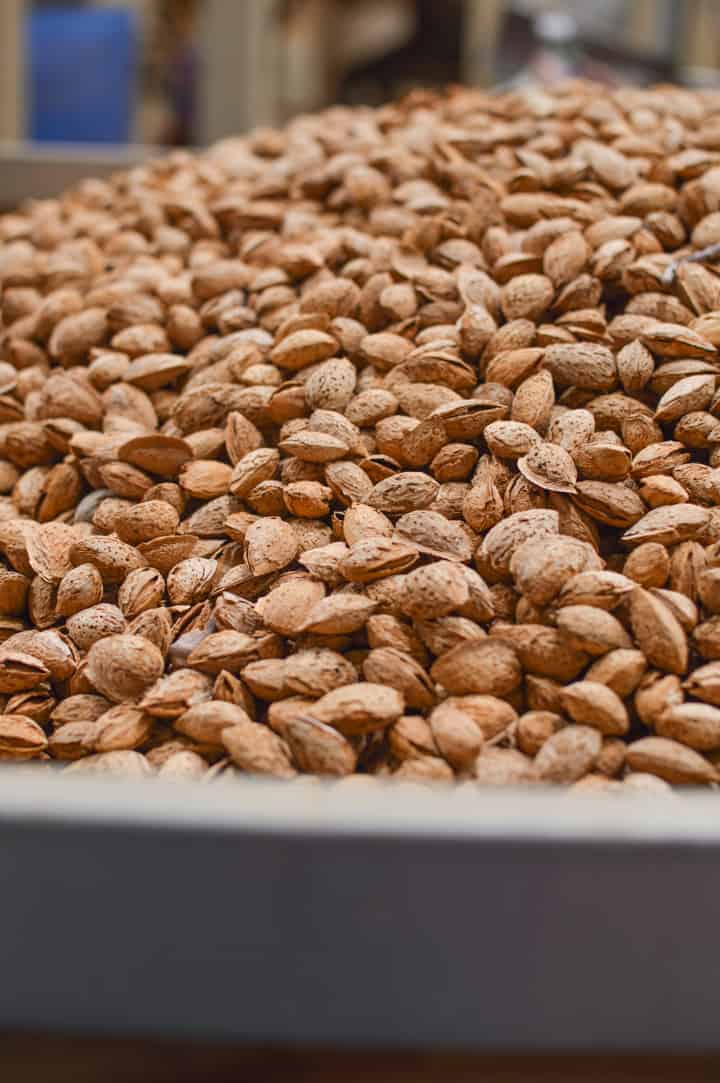 Hulled almonds.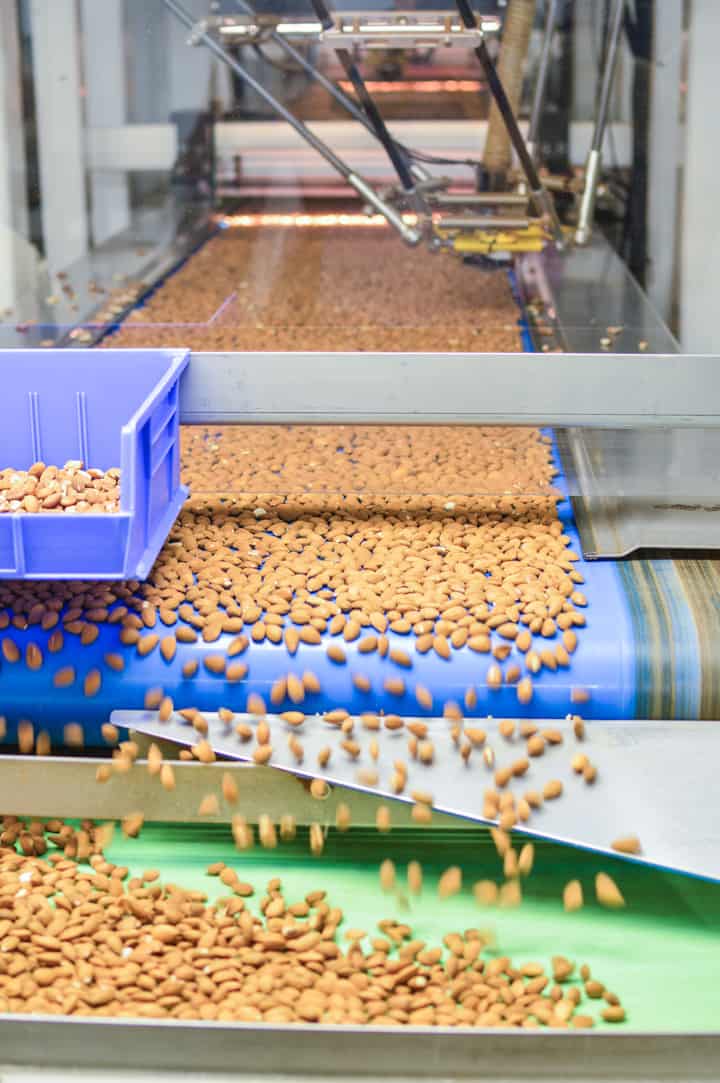 And then, we eat . . .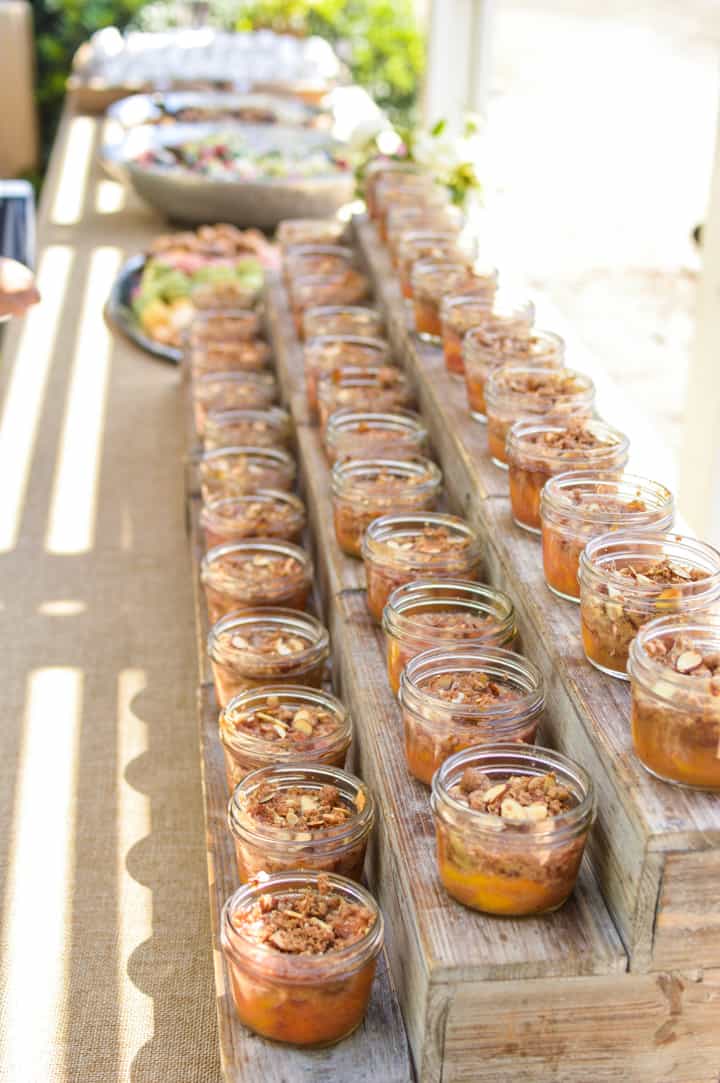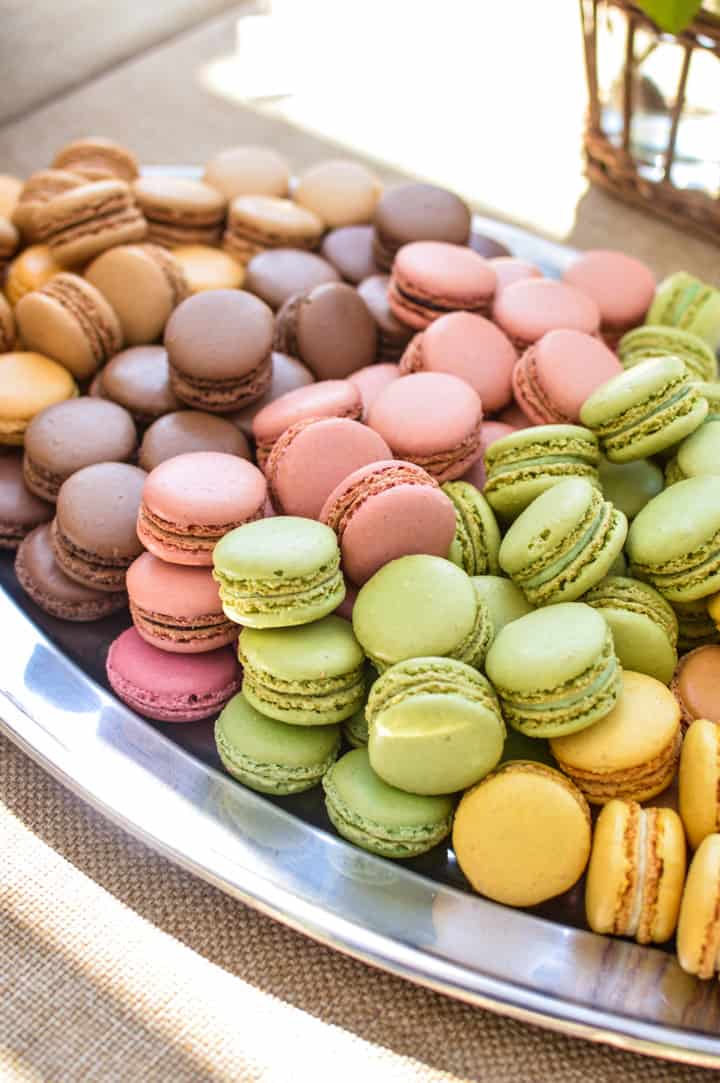 One day, I'll be making macarons as pretty as these in my own kitchen.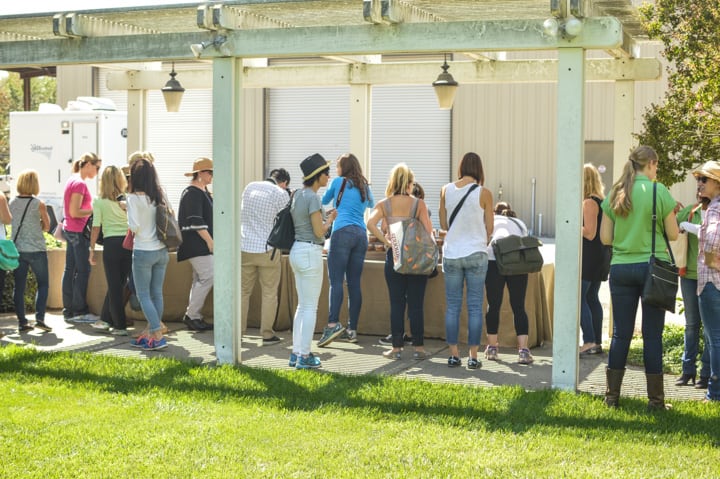 Food bloggers being food bloggers.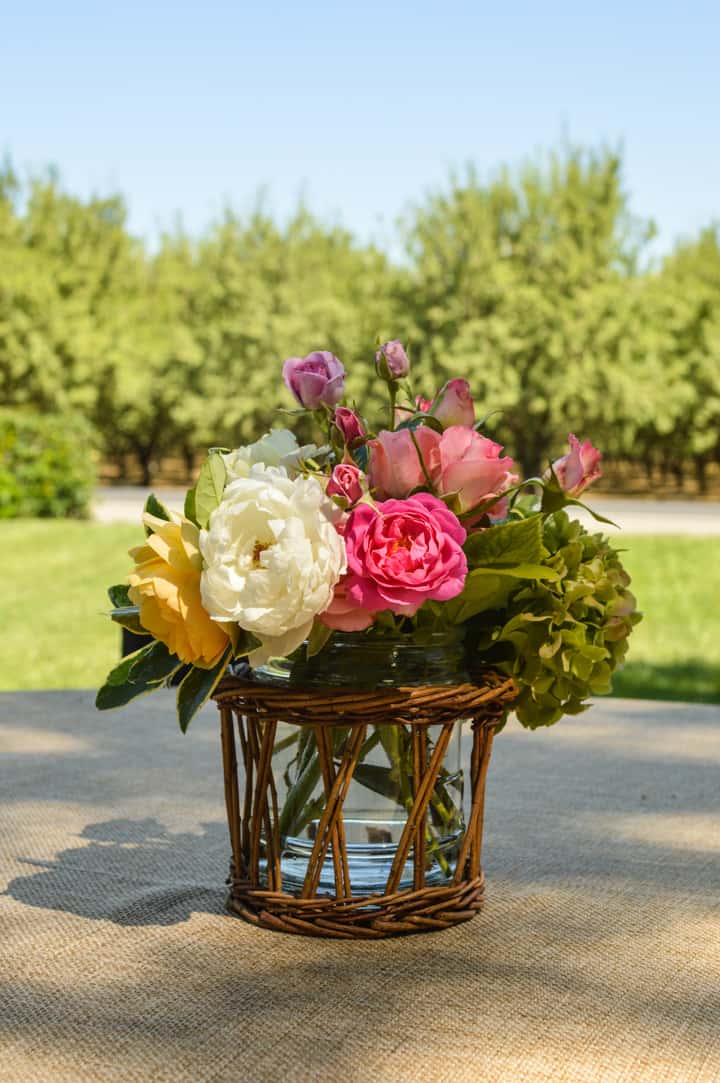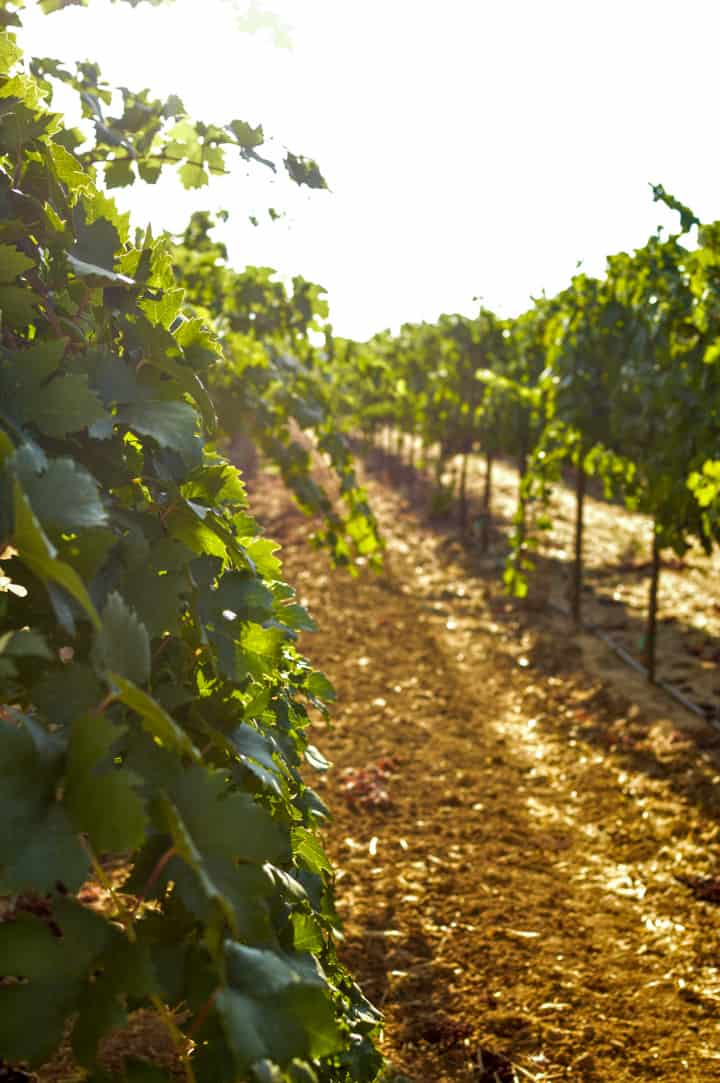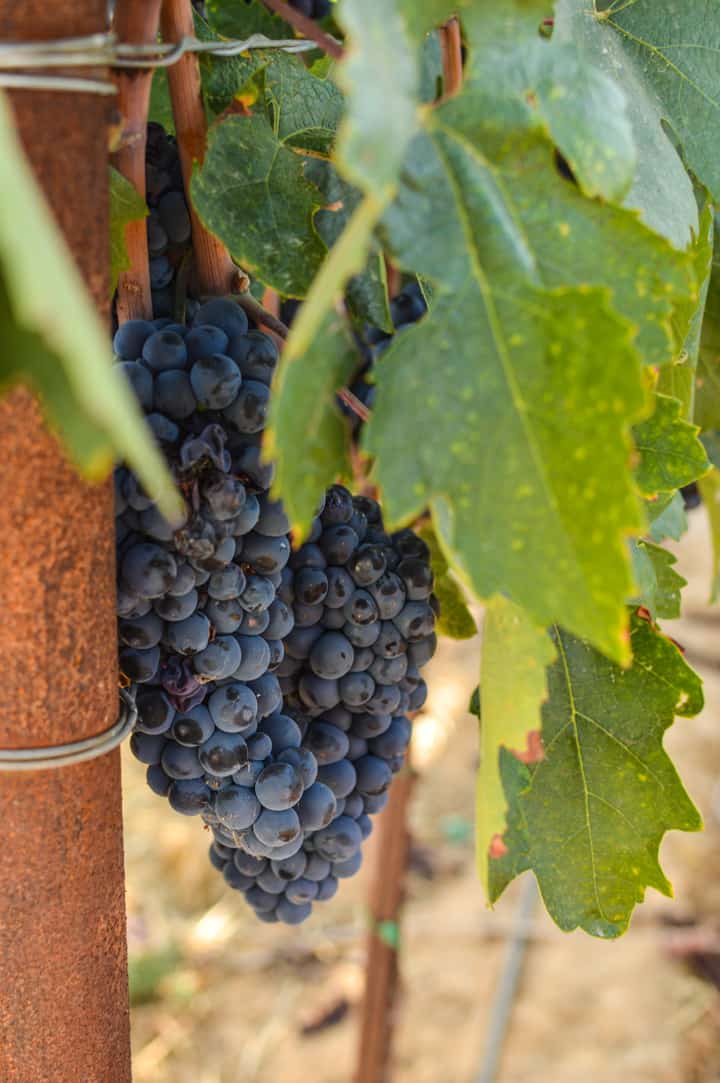 During our trip, we also got to visit the LangeTwins Winery and enjoyed a fantastic catered dinner there.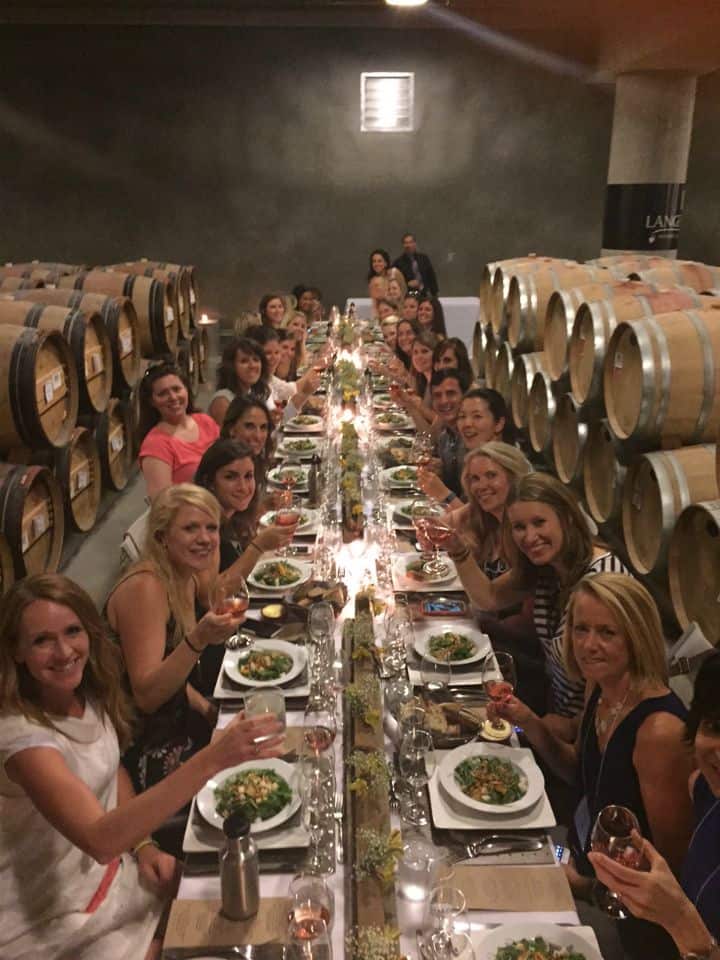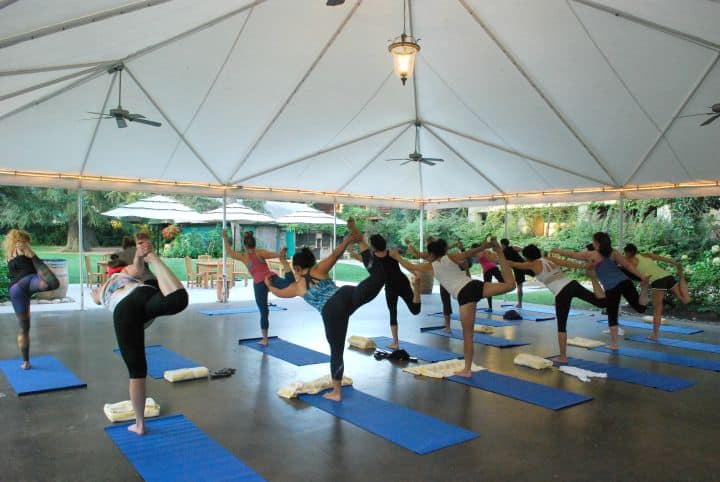 And of course, I have to give a shoutout to Alex for leading an awesome early morning yoga class! Also, I can't believe I'm starting to do this whole work out at 6:00am thing. The non-morning person in me is confused.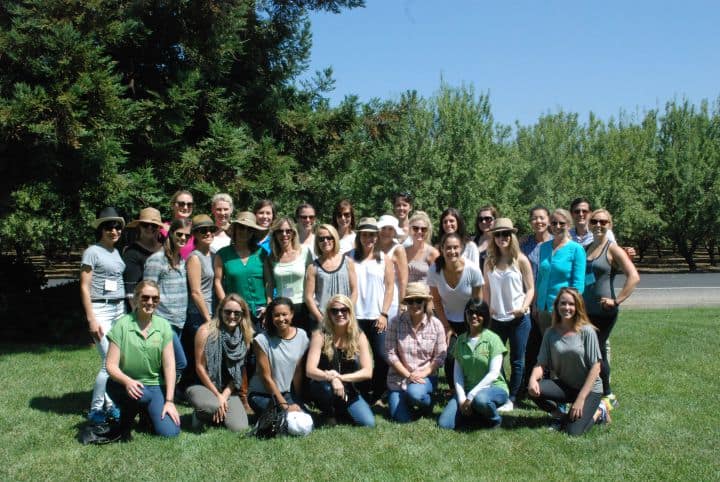 To say that I learned something during this orchard tour would probably be an understatement. It definitely helped give me some perspective about the almond industry and the efforts that these farmers are undertaking to conserve water during the drought. Are there more efficient ways to handle water usage in the almond fields? I think even the farmers would say "yes" to that. But that's exactly why there's always going to be research and development in this area.
One more thing—the honey bees! I had no clue how crucial honey bees were to the process of growing almonds. Almond trees cannot self-fertilize, so we rely on the efforts of bees to transfer pollen from different varieties of trees to aid the fertilization process. The honey bee population is dropping at a precipitous rate right now, which can affect almond yields (and the yields of many other crops) over the next few years. Oy. Let's try our best to be more conscious consumers.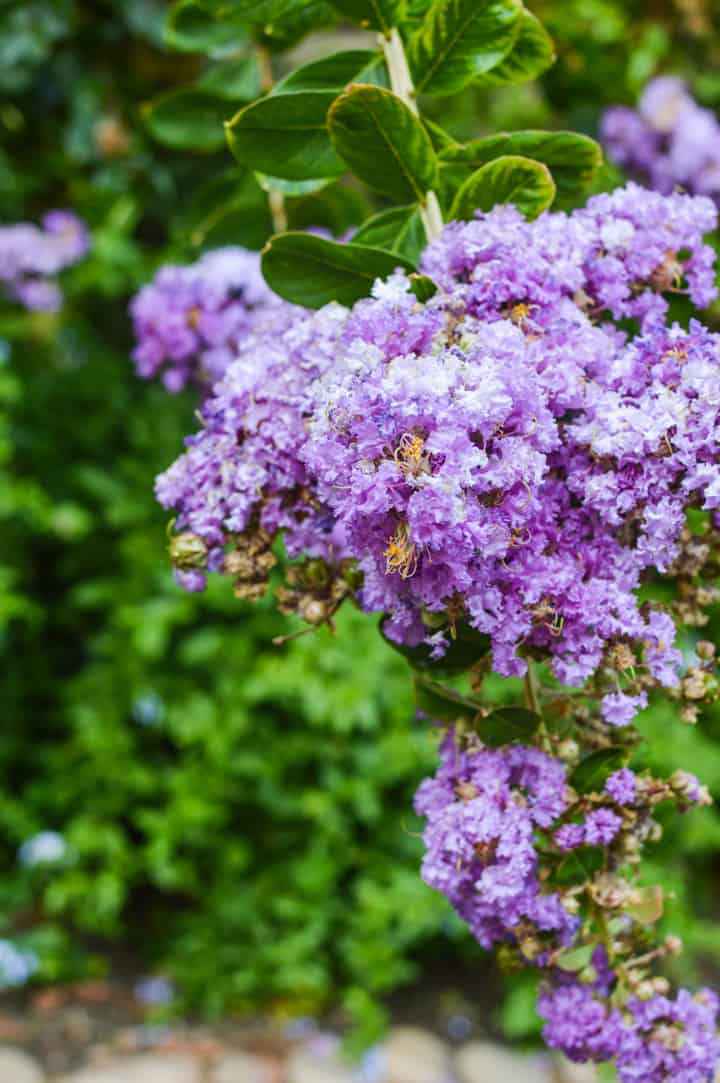 Let's admire nature it all its splendid glory.