I have combed through numerous snack bite recipes lately and even made some nutty lime and coconut bites for myself. Interestingly, a lot of these recipes called for medjool dates. I found that rather curious, as medjool dates are similar to turkish apricots, yet I could not find any snack bite recipes that used the latter. To my untrained palate, both dried fruits have similar profiles: they're brown, soft, chewy, and sweet. So why is there so much love for medjool dates and not for turkish apricots?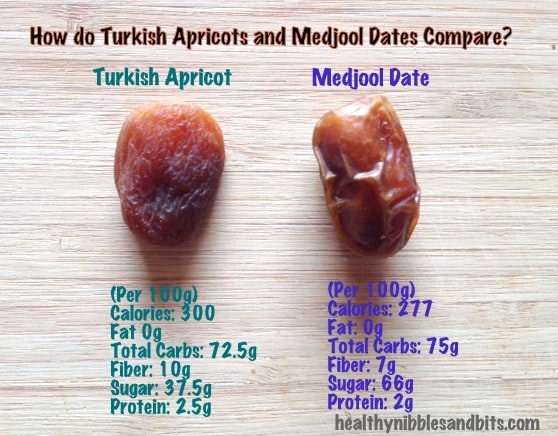 (Nutritional information gathered from MyFitnessPal.com.)
I decided to put turkish apricots to the test and used it to make my mint chocolate snack bites.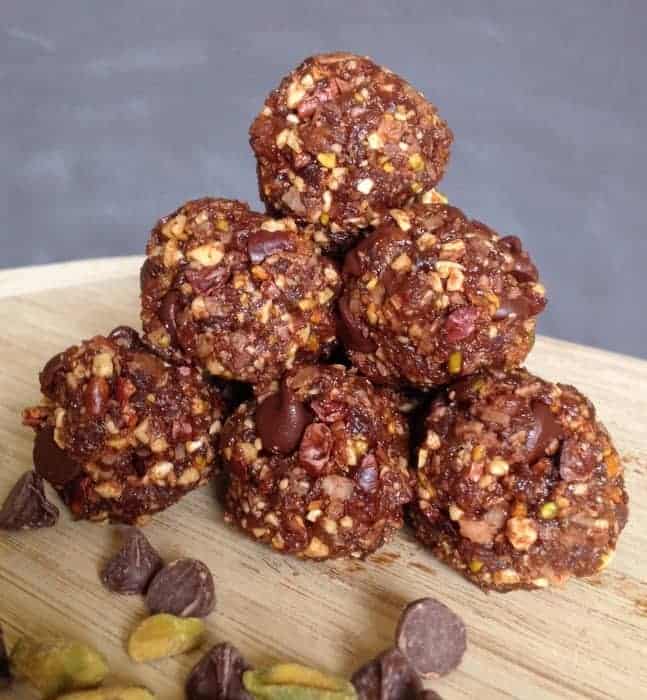 Mint Chocolate Snack Bites
Ingredients
3/4

cup

turkish apricots

1/4

cup

cashews

1/4

cup

pistachios

1/4

cup

flaked coconut

,

unsweetened

2

TBS

cocoa powder

1/2

TBS

peppermint extract

1

TBS

water

1

TBS

honey or agave nectar

1

TBS

cacao nibs

1 1/2

TBS

chocolate chips
Instructions
Place the turkish apricots, nuts, and coconut into a food processor and blend until all ingredients are thoroughly chopped. Empty all contents into a bowl.

Add in peppermint extract, cocoa powder, water, and honey and mix ingredients together.

Fold in cacao nibs and chocolate chips.

Form about a tablespoon of dough into a ball and repeat until all the dough is used.

Eat immediately or refrigerate for about 1 to 2 hours so that the dough can harden. Store in refrigerator.
Did you make this recipe?
Tag @hellolisalin or leave a star rating and comment on the blog!
The Verdict: A Good, Less Sweet Alternative to Medjool Date Snack Bites
I quite liked using turkish apricots because the snack bites were less sweet. My family thought that the chocolate snack bites I made last time (with medjool dates) were too sweet for them, but they were a fan of these mint chocolate bites. I added some honey to the mix (probably out of an abundance of caution), but I will skip the honey next time and see what happens to the taste. The turkish apricots were also less sticky than medjool dates, so I had to add some water in the mixture for the ingredients to bind better.
Try these out, and let me know what you think!