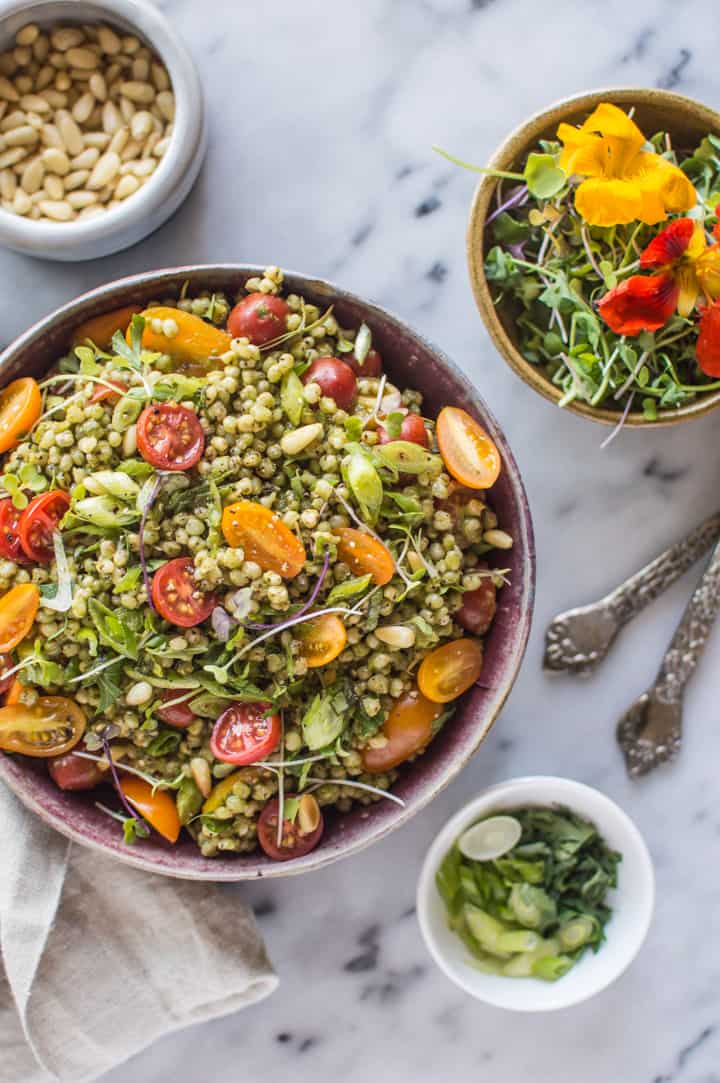 However, when I got to the studio, I was in for a teensy bit of a surprise. The entire room was pitch black except for a few flashing disco lights. The music was cranked up so high that floorboards vibrated. I was surrounded by a room full of girls wearing tanks and booty shorts, lying on the floor in bridge pose, thrusting their hips and swaying them left and right. Dotted throughout the room where massive poles that reached the ceiling. Ohmygosh, yes, I somehow ended up in the middle of a pole dancing class, feeling inappropriately overclothed. (How often do I get to say that, by the way?) Surprisingly, there were a few guys in the class too who were also inappropriately (or maybe appropriately) overclothed. Maybe they were there to work on their arm strength . . .
As it turns out, I actually walked into the wrong half of the studio—the aerial section was right next door. Whoops.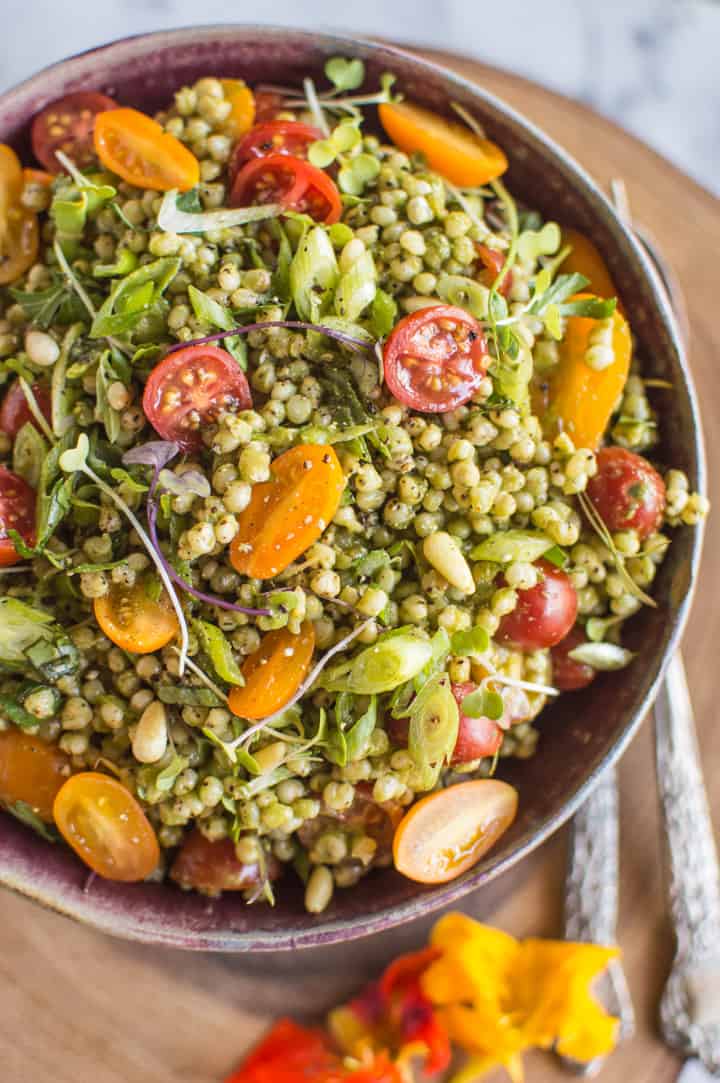 The aerial class ended up being a ton of fun, but if there's anything I learned that afternoon, it's that I can't climb. I managed to hoist myself, child-bearing hips and all, onto the silk fabrics and got into a good foot lock. It was such a fantastic lock that I couldn't get out of it and do any real climbing, not even an inch. I just stood there paralyzed, fingers sore from clutching onto the fabric too hard. Man, I am awesome at standing 4 inches from the ground! I'm determined to get this one though. In the words of my former Gubernator, I'll be baaaack.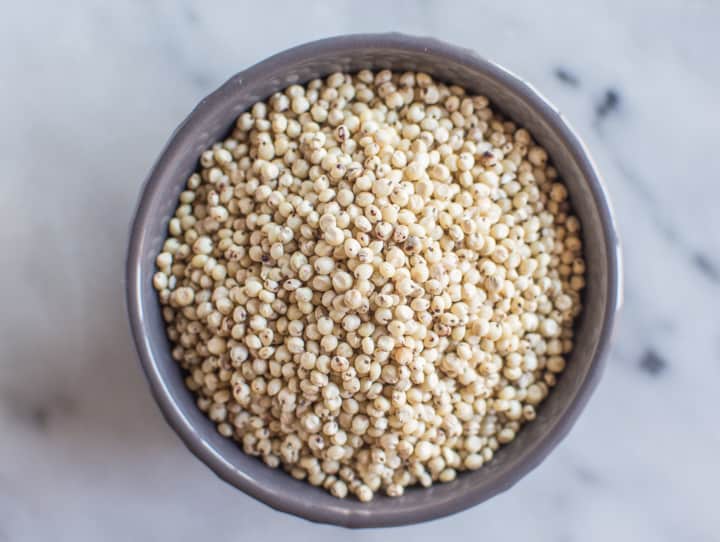 In the spirit of trying new things last weekend, this sorghum salad happened. Sorghum is an ancient grain that I've been noticing everywhere lately. It's nutty, gluten-free, and super easy to prepare. Just dump it in a pot of boiling water and let the grains do its thang. Customize this salad with your summer favorites! Go wild. As wild as a pole dancing.
One more fun fact about sorghum: it will not give you sore gums. Get it?? Love my horrible puns.
Kale Pesto Sorghum Salad
Nutty sorghum flavors are paired with a bold kale pesto and a ton of summer vegetables. Makes a great vegan and gluten-free side dish! Serves 4.
Ingredients
Sorghum
1

cup

sorghum,

rinsed

3

cups

water

pinch

of salt
Kale Pesto
1 1/3

cups

kale

,

about a small handful

3/4

cup

fresh basil

1/4

cup

(60ml) olive oil

1/3

cup

(40g) pine nuts

3

TBS

nutritional yeast*

3

TBS

water

1

TBS

lemon juice

1/2 to 1

TBS

yellow miso paste

,

adjust to taste

1

large garlic clove

,

peeled
Salad
6

oz

(170g) plum tomatoes, halved

large handful of microgreens

1

stalk green onion

,

thinly sliced

3

TBS

chopped parsley

,

optional

toasted pine nuts for topping

,

optional

salt and pepper to taste
Instructions
Add sorghum, water, and a pinch of salt to a large saucepan and bring water to boil. Once the water has boiled, bring water to a low simmer and let the grains cook for 50 minutes, half covered. The sorghum is cooked when grains are soft but with some chew. Drain excess water.

When the sorghum is nearly done, prepare the pesto. Throw all pesto ingredients into a high-speed blender or food processor and blend until smooth. Add a salt, if desired.

Toss sorghum with 1/4 cup of pesto. Save remaining pesto for another pasta or pizza dish. Mix in the plum tomatoes, microgreens, green onions, chopped parsley, and toasted pine nuts. Season with salt and pepper.

Best served immediately. Refrigerate leftovers in an airtight container for 3 to 4 days.
Did you make this recipe?
Tag @hellolisalin or leave a star rating and comment on the blog!
*NOTE: This post contains affiliate links.