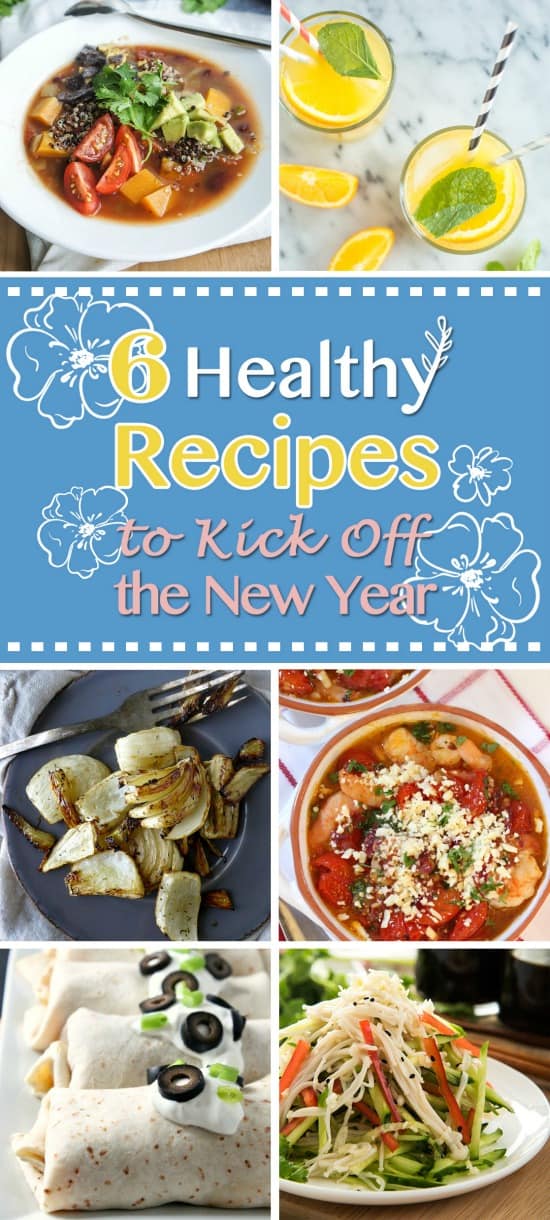 I'm willing to wager that "healthy recipes" is one of the most searched terms around this time of the year. The moment we break out that calendar from its box or plastic shrink-wrap, we're thinking of fresh starts, good intentions, and healthy lifestyles in the new year.
Aside from making a few food resolutions, I haven't quite drafted a "how to make 2015 shamazing" plan yet. My mind is still wound up tight on vacation mode, and I'm sneaking in all the pasties, jaffa cakes, and British game shows that I can handle before I leave. My "how to make 2015 shamazing" plan begins when I return home this evening. P.S. I'm not ready to leave England.
P.P.S. Seriously, must I go home already?
Because you have probably been rocking out your new year's resolutions already, here are 6 healthy recipes from some amazing blogger friends to keep your taste buds happy. Get your bowls, pots, baking trays, and glasses ready because you're going to want a taste of all these dishes!
6 HEALTHY RECIPES TO KICK OFF THE NEW YEAR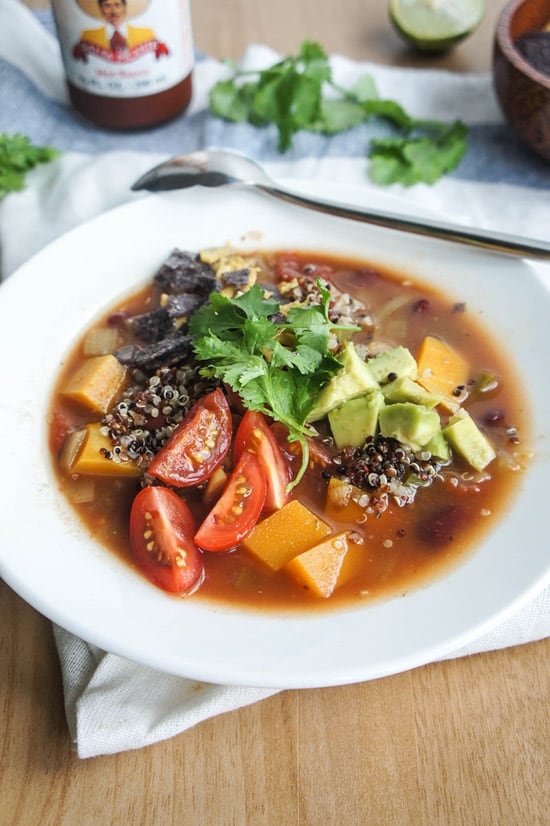 Southwest Quinoa & Butternut Squash Soup from Michelle at Vitamin Sunshine
A festive, light, and vegan soup, dressed up with lots of garnishes. A warming meal full of plant proteins for sustained energy.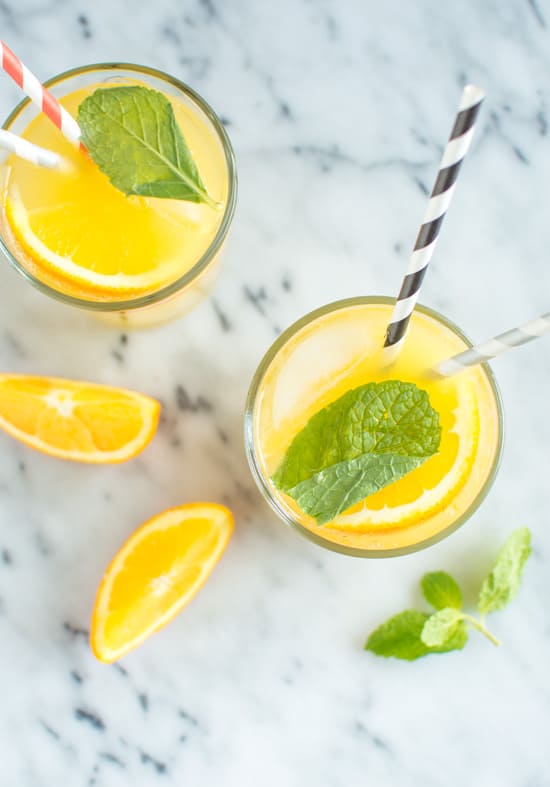 Orange Mint Coconut Water from yours truly
A sip of this refreshing orange mint coconut water is the best way to detox after a heavy meal. The best part: it's 5 ingredients only!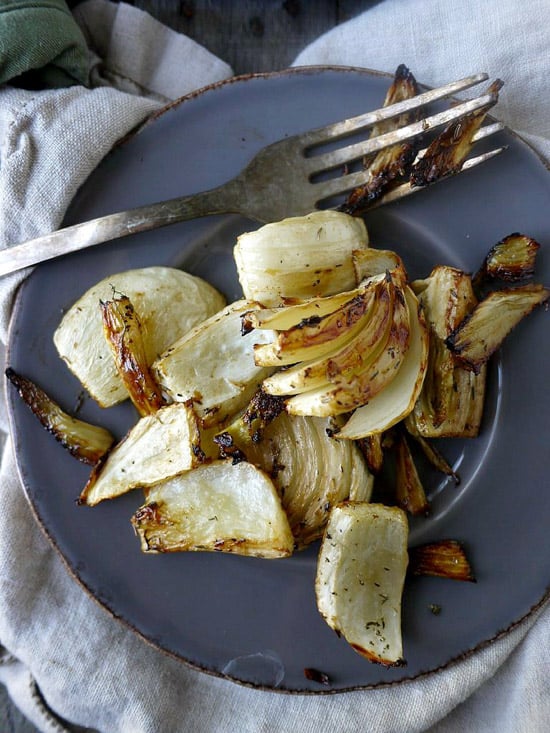 Balsamic & Thyme Roasted Fennel from Michelle at Healthy Recipe Ecstascy
This savory caramelized fennel is the perfect healthy, low-carb side dish. Fennel is anti-inflammatory and high in fiber – an ideal cleanse food.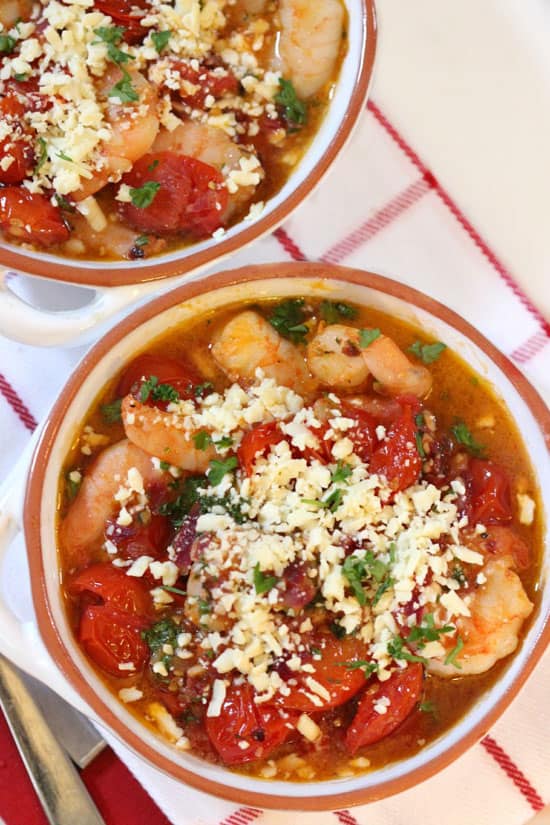 Shrimp Saganaki from Robyn at Simply Fresh Dinners
As a light meal or appetizer, the baked fusion of flavors in this dish results in a saucy, scrumptious, messy delight!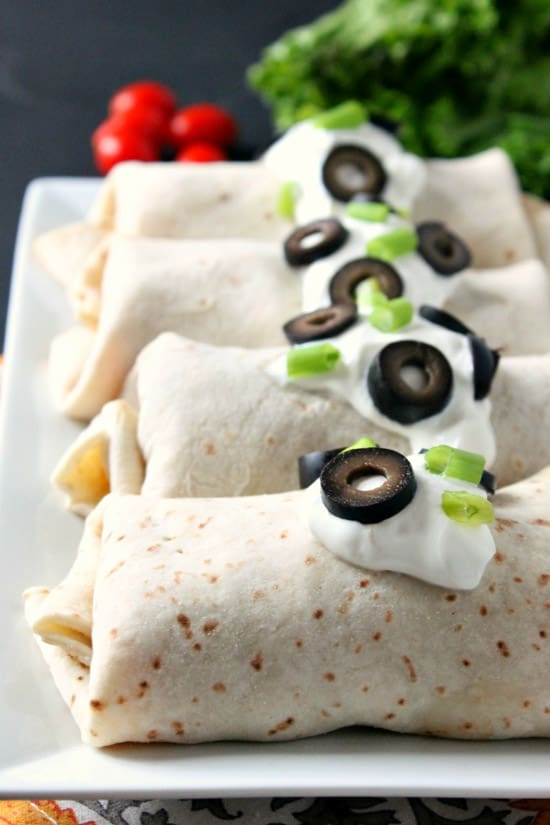 Easy Baked Chicken Chimichangas from Margaret at Natural Chow
A healthy dinner can be prepared in a matter of minutes with these incredibly delicious and simple baked chicken chimichangas.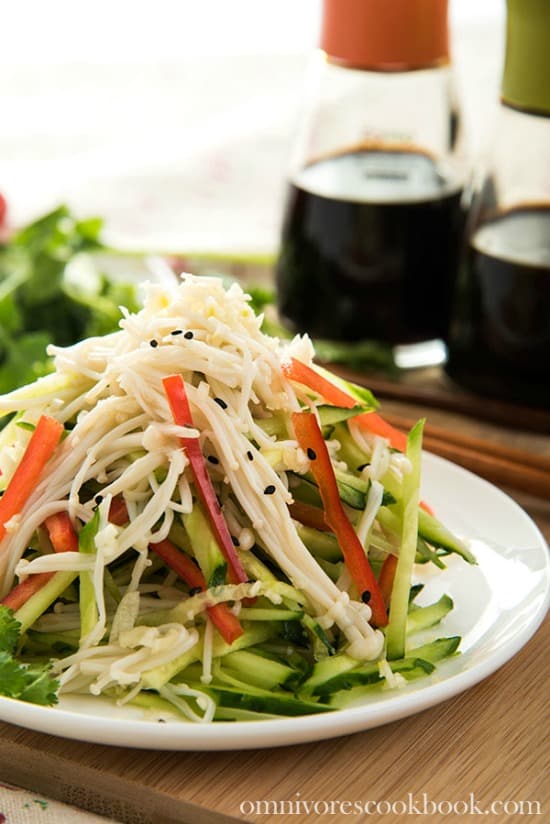 Golden Needle Mushroom Salad from Maggie at Omnivore's Cookbook
A refreshing and appetizing salad that is drizzled with a sweet and savory dressing. It only takes 15 minutes to get ready and low in calories.
Hope you enjoy all these recipes!!