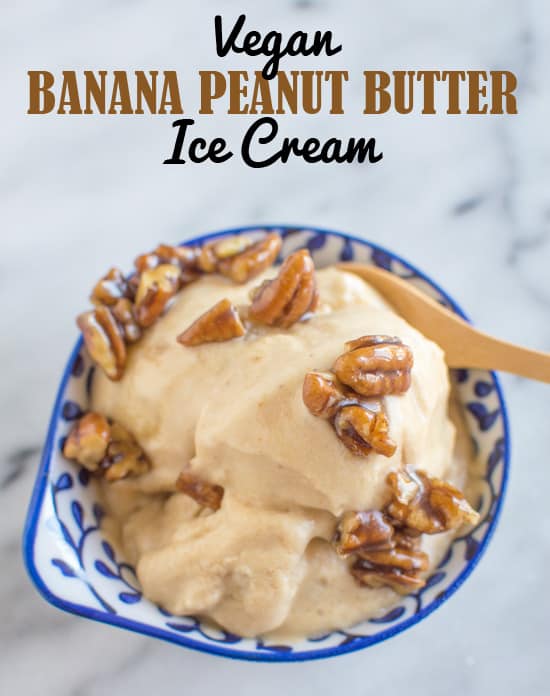 I sense your eyes rolling as you realize that I've created one of those frozen banana ice cream recipes. You know, those "toss a frozen banana in a blender and you get ice cream" recipes that swept the interwebs. It's too good to be true, like an uber healthy recipes claiming that you could make chocolate cake with just protein powder, bananas, and milk (<—- impossible, by the way). I almost didn't want the recipe to work just so I can prove everyone wrong.
Well, I'll be darned!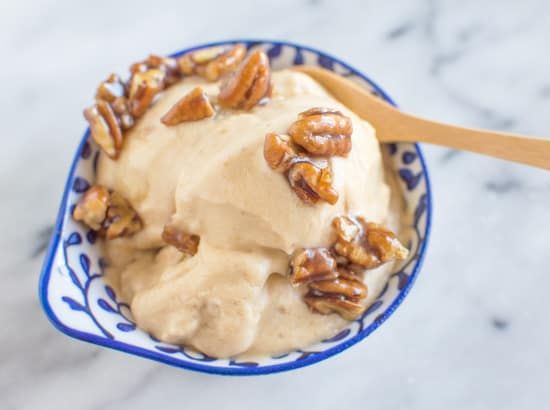 I've made frozen banana ice cream so many times that I was starting to get sick of the flavor. After all, it's just a banana. A few days ago, I decided to add a bit of fat. Fat's the solution to all kitchen quandaries, isn't it? In goes a bit of coconut peanut butter and coconut milk, out comes something that is FREAKIN AWESOME. "Freakin" is totally a legit superlative.
Just look how fluffy this banana ice cream is!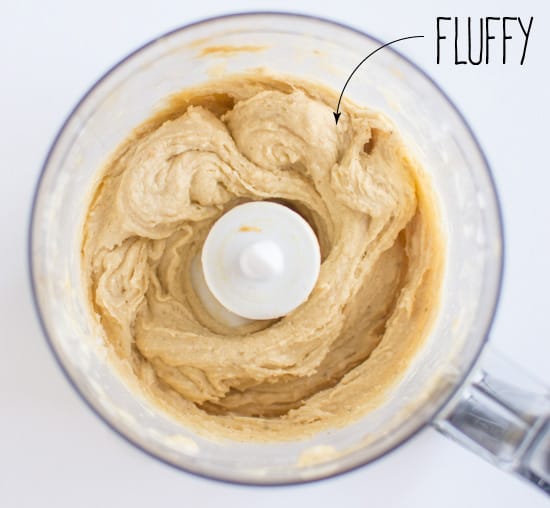 When you're preparing the bananas for freezing, do yourself a favor. Slice up the banana and freeze it in a Ziploc bag in a single layer. Your blender/food processor will thank you for this.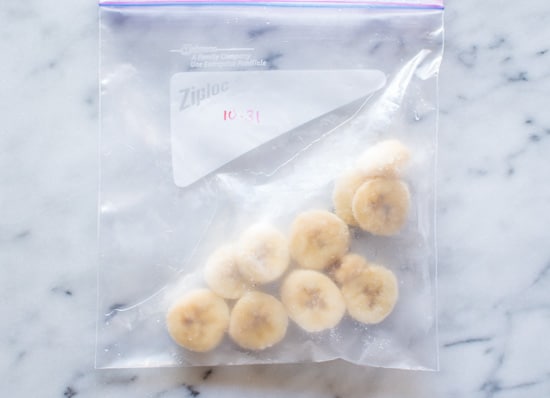 I used a coconut peanut butter spread for this ice cream because I wanted a bit more coconut flavor in the ice cream. You can substitute it with other nut butters, too! Are you ready for this freakin awesome vegan dessert?!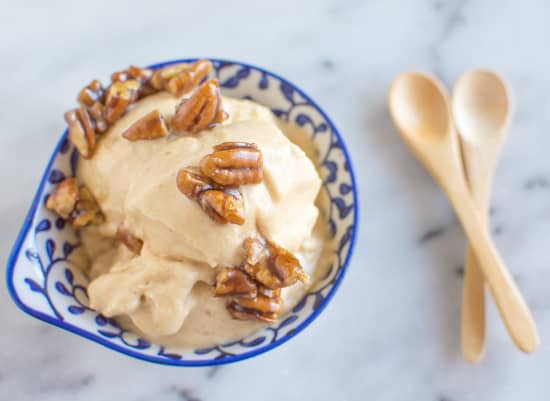 Banana Peanut Butter Ice Cream
Serves 2
Ingredients
2

medium frozen bananas

2

TBS

coconut peanut butter spread,

affiliate link

2

TBS

coconut milk

,

I used full-fat coconut milk

1

tsp

pure vanilla extract

1/8

tsp

salt

candied nuts for topping

,

optional
Instructions
Blend all the ingredients together in a food processor or a high-power blender until everything turns into a fluffy and creamy texture. If the bananas are sticking to the sides of the food processor or blender, scrape the bananas down with a spatula. You may have to do this several times. If this trick doesn't work, thin out the ice cream by adding another tablespoon of coconut milk.
Notes
Feel free to add other topping such as cacao nibs or more coconut!
Did you make this recipe?
Tag @hellolisalin or leave a star rating and comment on the blog!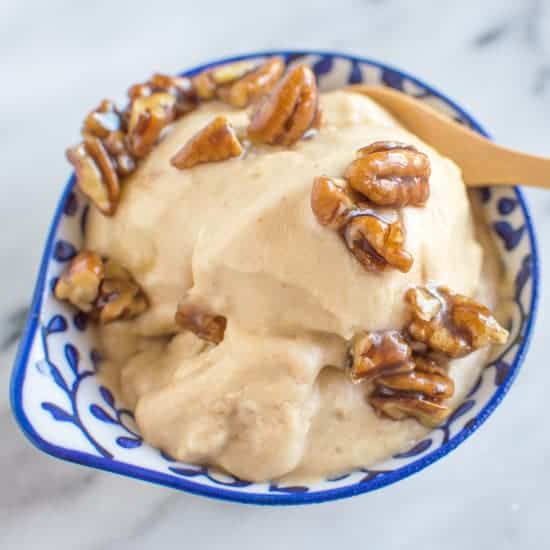 Treats that go well with this ice cream: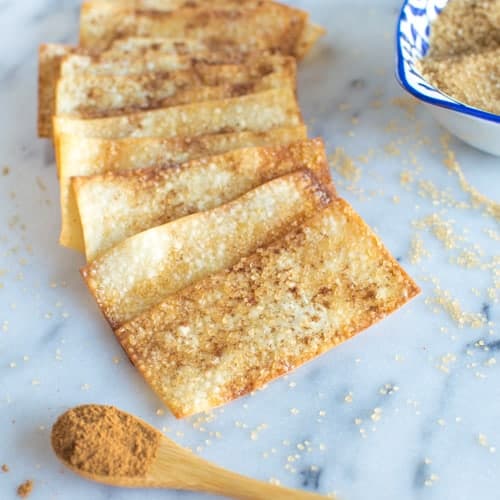 4-Ingredient Cinnamon Sugar Crisps
Green Tea Chocolate Chip Cookies