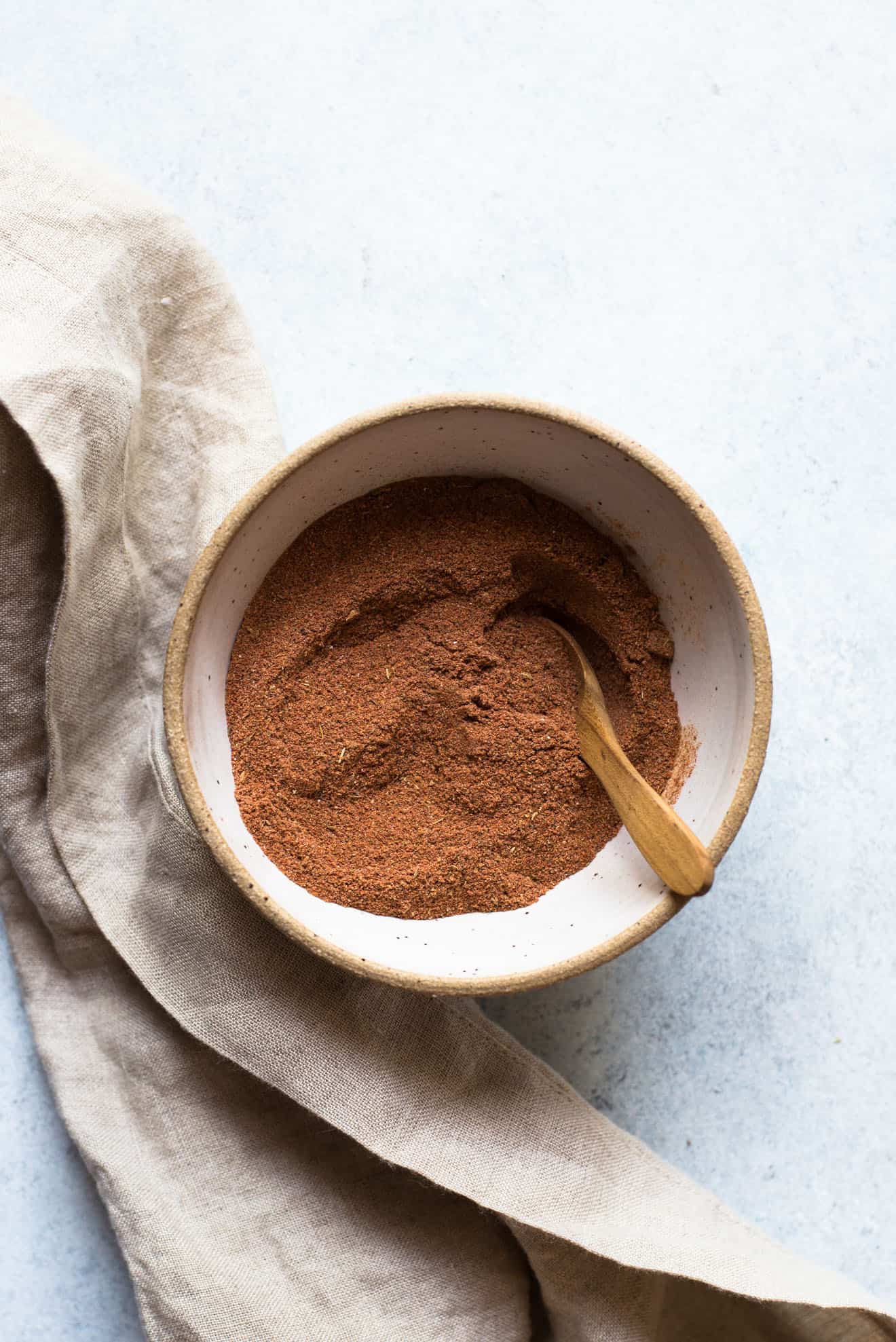 In my cajun-spiced grilled tofu post, I mentioned that I would develop a recipe for a homemade cajun seasoning. Well, here it is!
While researching for this post, I went down a rabbit hole trying to figure out whether this spice mix should be called "cajun seasoning" or "creole seasoning." Both cajun and creole cuisine have roots in the Louisiana area and share similarities in terms of their flavors and ingredients, but their history and influence are a little different. Cajun cuisine comes from the French Canadian settlers that ended up in the bayou country. Creole cuisine, on the other hand, comes from an amalgamation of European, West African and Native American influences in the Louisiana area. It is also perceived as an urban cuisine, while cajun food is more country.
Because both cuisines share a lot of the same ingredients, when I looked up cajun seasoning and creole seasoning recipes online, they all seemed to be the same: a spice mix of pepper, herbs and other seasonings. In the end, I settled with calling my spice blend "cajun seasoning" because that term is what we commonly seen at the supermarkets. If anyone has any further insight, please let me know in the comments below!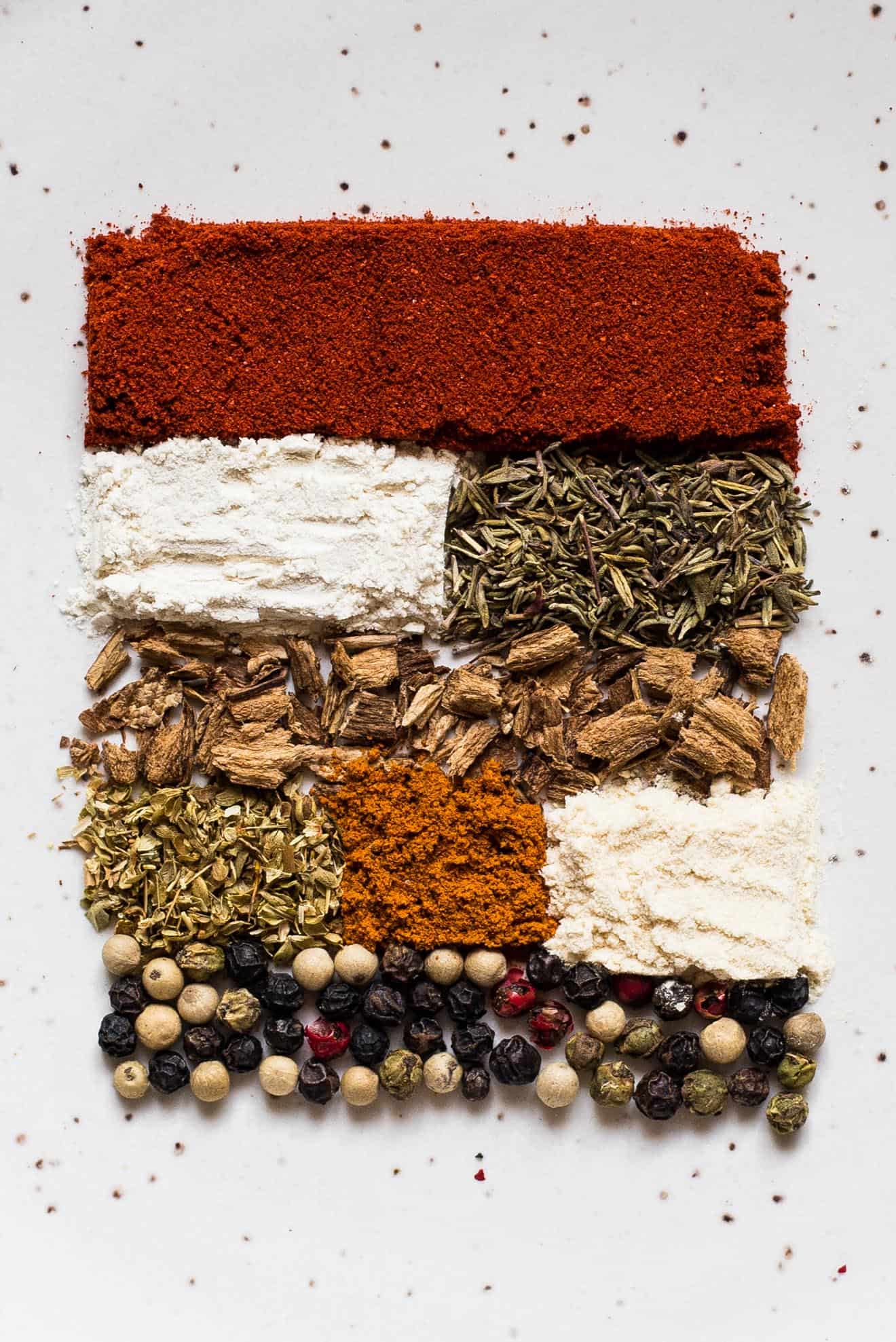 You may find an unexpected ingredient in my cajun seasoning mix: porcini mushroom powder. Porcini mushrooms are packed with umami flavor, so I often use them in my cooking. I wanted to add another layer of complexity to this cajun seasoning, so I ground up some dried porcini mushrooms and mixed in the mushroom powder with the rest of the spices.
Yes, I admit that this isn't your traditional cajun seasoning, but it is incredibly versatile. I use it to season roasted vegetables, chicken, shrimp, soups and my avocado toast. It even goes well with stir-fried bok choy, believe it or not!
MASTERING MY MISTAKES / COOKING NOTES
Grinding porcini mushrooms: I usually keep a package of dried porcini mushrooms in my pantry and grind the mushrooms with a coffee grinder that I dedicate to grinding spices. After each use, I clean the grinder by grinding about a tablespoon of rice and wiping the inside with a lightly wet paper towel.
Grinding the thyme and oregano: I like grinding the dried thyme and oregano because the seasoning will be easier to use in certain recipes. Grinding those herbs is not necessary.
Cajun Seasoning with Porcini Mushrooms
Ingredients
0.33

ounces

(10g) dried porcini mushrooms

1

tablespoon

dried thyme

1

tablespoon

dried oregano

6

tablespoons

paprika

1

tablespoon

garlic powder

1

tablespoon

onion powder

1 1/2

teaspoons

cracked pepper

1/2 to 1

teaspoon

cayenne pepper
Instructions
Add the porcini mushrooms to a spice/coffee grinder and blend until the mushrooms turn into a powder. Empty the powder into a bowl.

Add the thyme and oregano to the grinder and grind until the herbs are a fine powder. Empty the powdered herbs into a bowl.

Mix the paprika, garlic powder, onion powder, cracked pepper and cayenne pepper to the bowl with the other powders. Stir until well combined.
Notes
If you want a spicier seasoning, add another 1/2 to 1 teaspoon of cayenne pepper.
I used an electric coffee grinder to grind the spices.
To make this seasoning into a salted blend, add 2 to 2 1/2 tablespoons of kosher salt to the mix.
Did you make this recipe?
Tag @hellolisalin or leave a star rating and comment on the blog!
Looking for ways to use the cajun seasoning? Try these recipes: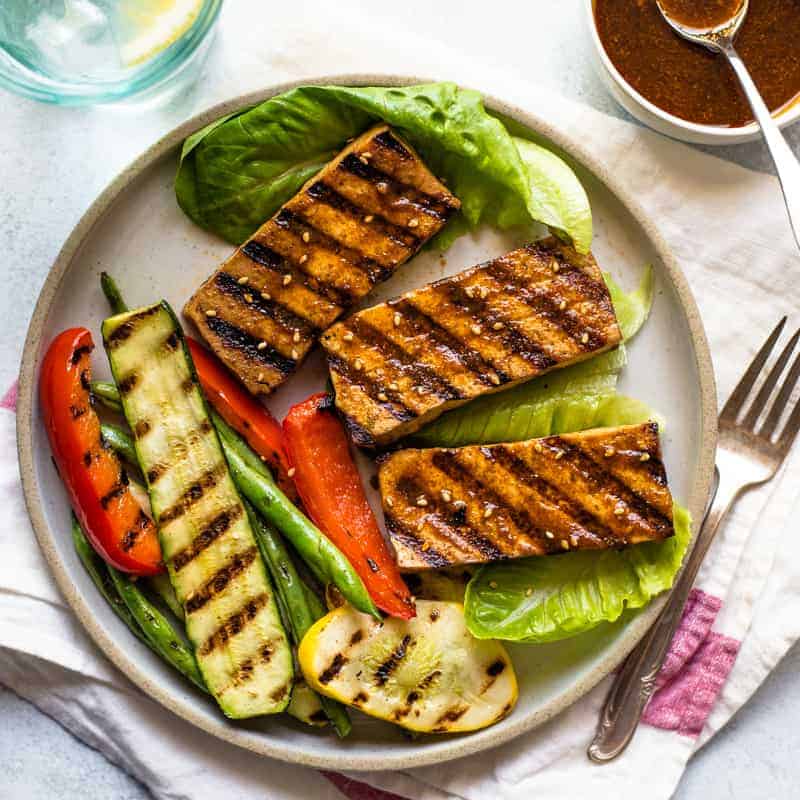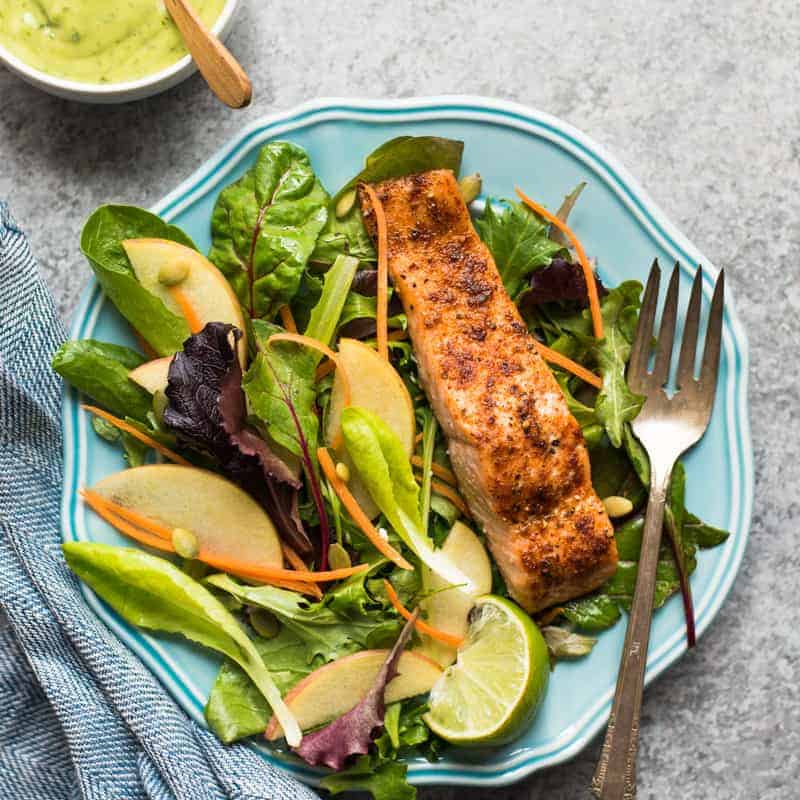 Cajun-Spiced Baked Salmon with Avocado Lime Sauce