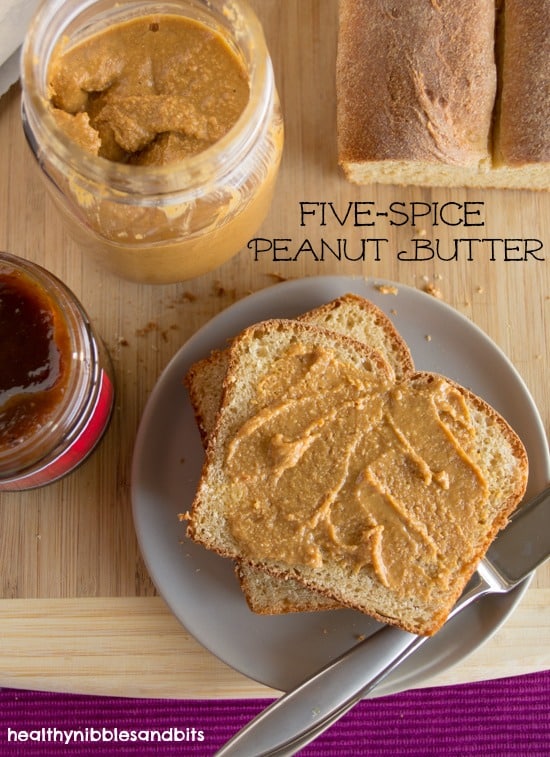 Another week, another episode of my bread making chronicles. This week, I tried my hand at this basic whole wheat bread recipe from The Kitchn. This recipe did not require a starter but did need some commercial yeast. Unlike last week, I made sure to read the entire recipe twice before digging my hands in the flour. Yes, getting familiar with a recipe before starting the cooking process helps!
Despite my efforts to follow closely to the recipe, the dough took FOREVER to rise after I shaped it. The recipe specified that it should take about 30-40 minutes for the dough to dome over the loaf pan. Lies. That dough did not budge even after I tried speeding up the process by putting the loaf pan near a heated oven and covered the pan with a cloth. Total waiting time for dough to rise properly: 2 hours!
Perhaps the true culprit was my kneading technique. Who knows. Fortunately, the bread tasted pretty dang delicious.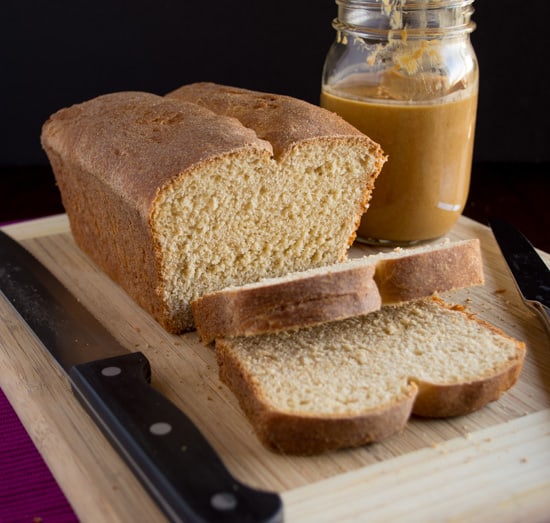 Plain slices of bread seem naked to me. I can't eat it unless I have a layer of peanut butter, jam, or hummus slathered on it. Lucky me, I made fresh peanut butter earlier this week.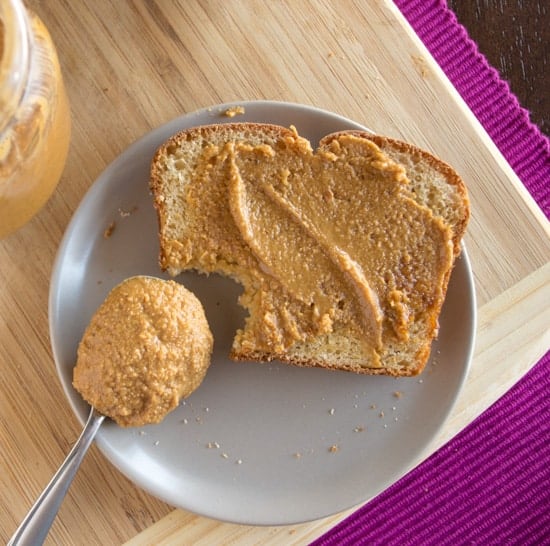 After trying out a spicy walnut butter recipe from The Healthy Maven (yummy, by the way!) I realized how easy it was to make my own nut butter. Let the HNB nut butter experiments commence!
I wanted to make a peanut butter that I would not be able to find at any store. Immediately, my mind turned to making a savory peanut butter, and then I got the idea to add five-spice powder. That's right, that spice I use to flavor my stir-fries. I added maple syrup to balance out the flavors, and I loved it. This peanut butter reminds me a lot of the savory and sweet flavors that I find in many Chinese treats. This flavor combination might sound weird, but don't knock it until you have tried it!
However, if you are feeling less adventurous, you can always skip the five-spice entirely and substitute it with other spices. Cinnamon, nutmeg, pumpkin spice are great options.
Five Spice Peanut Butter
5-ingredient peanut butter with sweet maple syrup flavor and savory notes of five-spice powder. Makes about 1 and 3/4 cups.
Ingredients
2 1/2

cups

raw shelled peanuts

1 1/2

TBS

maple syrup

1 1/2

TBS

melted coconut oil

1/2 to 1

tsp

five-spice powder (depending on your taste)

pinch

of salt
Instructions
Preheat oven to 350ºF (~177ºC). Line a baking sheet with parchment paper or a silicone mat.

Spread the peanuts on the baking sheet in a single layer and bake for about 10 to 12 minutes, or until the peanuts start to brown. Once the peanuts are done, let them cool for a few minutes.

Place all the ingredients in a food processor and blend until you see a creamy peanut butter consistency. The coconut oil is necessary for making the peanut butter creamy and spreadable.

Store in a jar or airtight container and refrigerate.
Notes
Substitutions:[br]1. If you can't find raw peanuts, just buy a bag of unsalted roasted peanuts. I would still put it in the oven before mixing to give the nuts the additional roasted flavor.[br]2. If you don't have any coconut oil, just add vegetable or olive oil instead. [br]3. Cinnamon, nutmeg, pumpkin spice, and apple spice are great substitutions for the five-spice powder.
Did you make this recipe?
Tag @hellolisalin or leave a star rating and comment on the blog!
By the way, I don't think I've mentioned this before, but I'm absolutely obsessed with peanut butter. I love it so much that I dedicated a post to it on Fiterazzi!