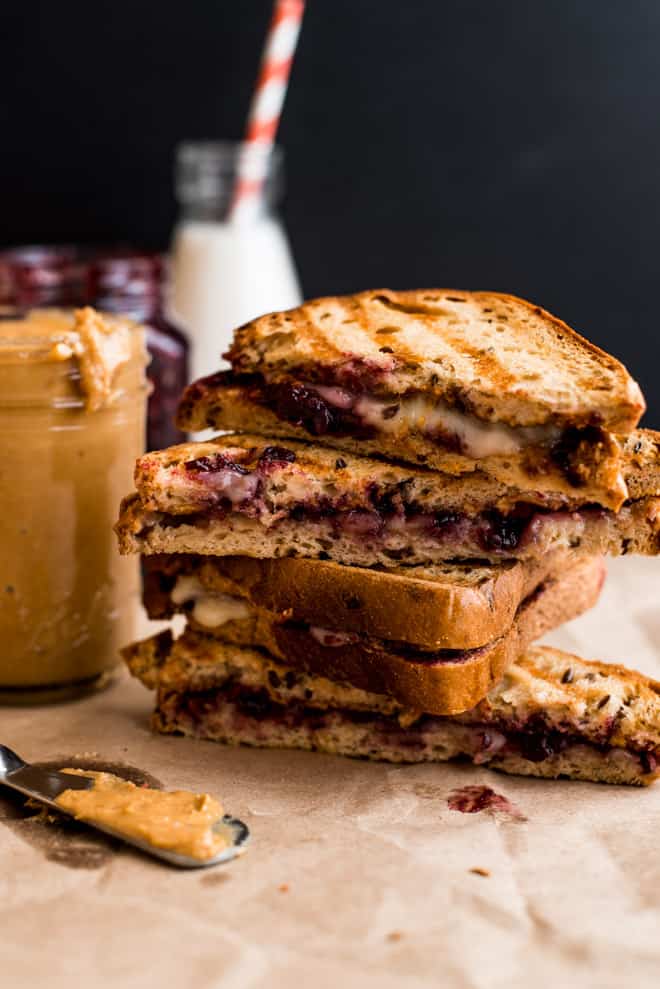 Do you remember that time we talked about peanut butter and jelly sandwiches, and we wondered what it would taste like with cheese? Friends, there's no need to wonder any longer because I took the plunge for all of us. This is it. The ULTIMATE comfort food.
A friend of mine tried to dissuade me from making these sandwiches because the thought of peanut butter and cheese was rather suspect. I'm so glad I followed my taste buds and stood my ground. I wouldn't have known about the glory that is grilled PB&J sandwiches with cheese, and I wouldn't have experienced my first ever PB&J-induced food coma. Hot diggity, these sandwiches were addictive!
And now for some truth. My husband despises these sandwiches, not for their taste, but because even the thought of eating peanut butter goes against every fiber of his existence. "You Americans," as he points out, "love to put those bloody things into everything." I can't say that I disagree, but I'm rather proud of it.
Also, the joke's on him because he still needed to be my hand model for the photos. 😉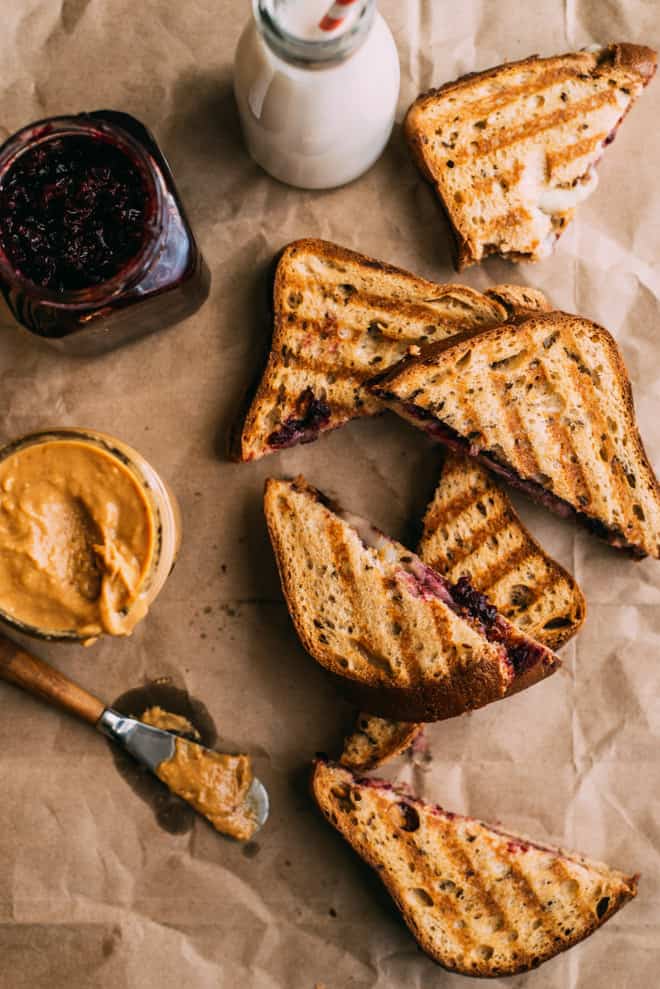 MASTER MY MISTAKES / COOKING NOTES
Gluten-Free Bread: Good gluten-free bread is difficult to find. Don't I know it! There are quite a few brands out there, but nothing pisses me off more than finding gluten-free bread in the freezer aisle, where the individual slices have frozen together into one solid block. I shouldn't need a mallet to get into my bread! I stumbled across a brand called Schar at my local Safeway in the bread section. The loaves come in a vacuum sealed bag, unlike other brands I've come across. You do need to refrigerate the bread once the package is opened, but it's better than hacking into a frozen loaf. As with any other gluten-free brands, the loaves run on the smaller side. I tried the multigrain bread, which has a slightly sweet aftertaste but quite delicious.
Customizing the Recipe: You'll find that the ingredients listed aren't that precise because the amount of peanut butter, jam, and cheese that you use is totally up to YOU. I prefer a thin layer of everything, but that shouldn't stop you from going wild!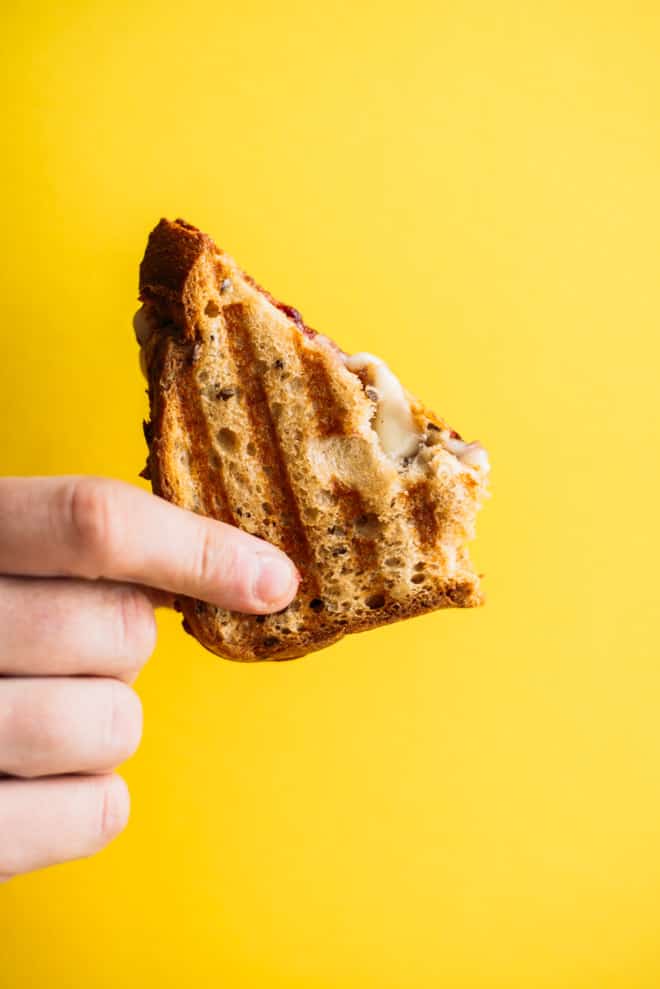 If you try this recipe, let me know how it goes by leaving a comment or sending me a message! Or take a photo of the food and tag me on Instagram so that I can give you a fist bump. I love seeing your creations!
Grilled Peanut Butter and Jelly Sandwich with Brie
Instructions
Spread a layer of peanut butter on two slices of bread. I used about 1 tablespoon per slice, but feel free to add more. Spread a layer of jam or jelly on top. I used about 1/2 tablespoon of jam per slice. Cut several slices of Brie that are about 1/8 to 1/4 inch thick. Trim off the rind. Using your fingers, spread out the Brie, and lay it on top of the jam. Add enough Brie to cover the slice of bread. Top with the other slice of bread, and spray the outside of the sandwich with cooking spray.

Using a grill pan or a skillet, toast both sides of the sandwich for about 2 minutes, until the bread is browned and the cheese melts.
Did you make this recipe?
Tag @hellolisalin or leave a star rating and comment on the blog!