This honey chili sauce is great for dipping or for flavoring your stir fries. It takes only 6 ingredients and 10 minutes to make. You will definitely love it!
One of my favorite dipping sauces is a Thai-style sweet chili sauce. Its sweet and spicy flavors pair perfectly with fried spring rolls or any kind of fried or grilled appetizer. For years, I kept a bottles of store-bought versions in the fridge. But as my cooking abilities improved over time, I started to make my own version, which, in my humble opinion, tastes better and is less sweet.
I developed this honey chili sauce for one of my dumplings classes at the library. Everyone who tried it loved the sauce, so I thought I should share it on the blog, too! Besides dipping, the honey chili sauce is good in stir fries or as a finishing sauce for baked salmon or meat. Once you make your own sweet chili sauce, you'll never go back to the store for another bottle!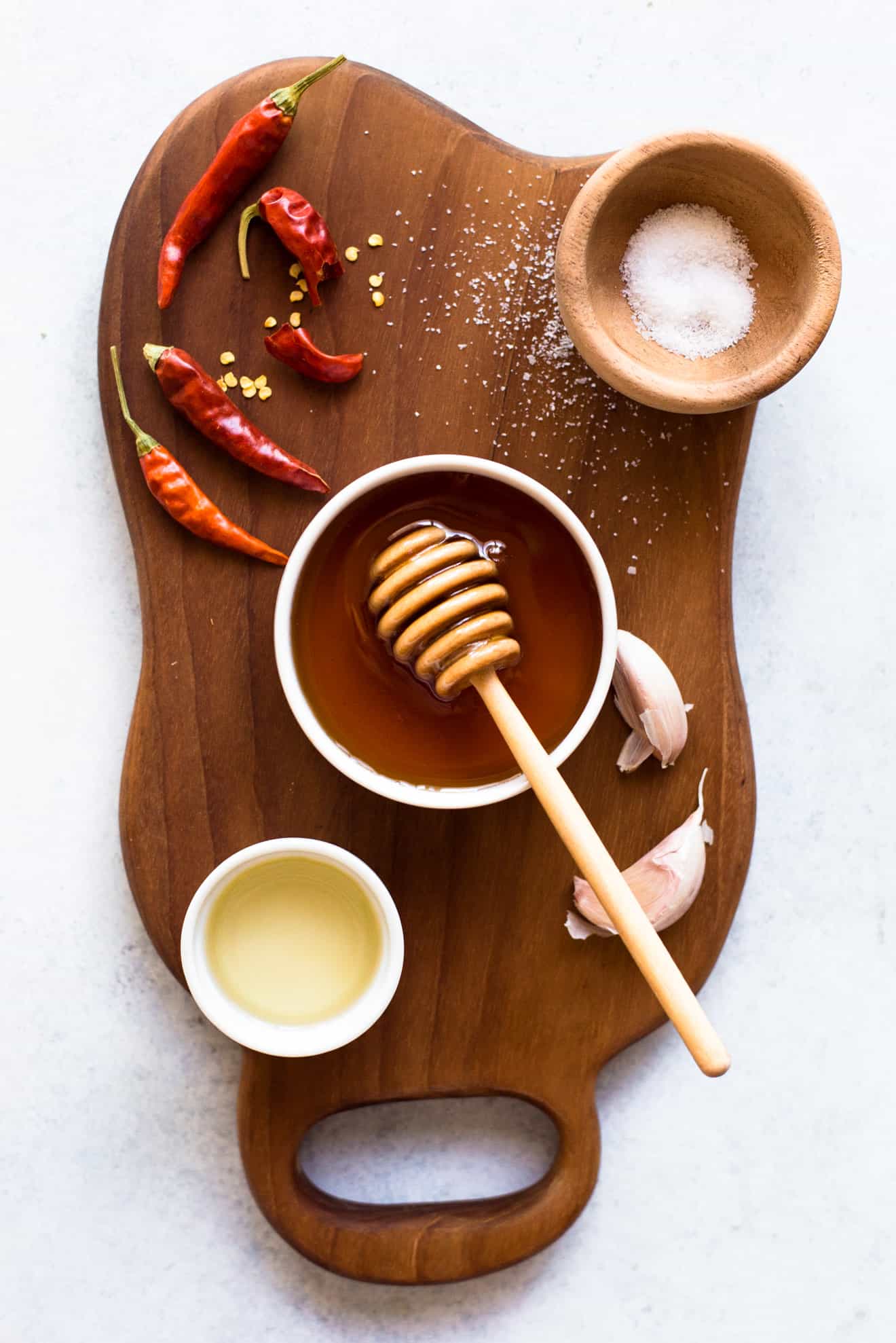 MASTERING MY MISTAKES / COOKING NOTES
Use good honey: The quality of the honey affects the flavor of the sauce. Make sure to use the good stuff!
Using other starches: In one of my test batches, I replaced the cornstarch with 2 teaspoons of tapioca starch and I found the consistency to be too viscous. If you want to use tapioca starch (or any other starch with this recipe), I would start with 1 teaspoon of it. Check to see if the thickness of the sauce is to your liking before adding any more starch.
Using other sweeteners: If you want to try variations on the sauce, you can use maple syrup, agave or sugar instead of the honey. Personally, I prefer the sauce when it's made with my local honey.
Print
Honey Chili Sauce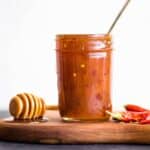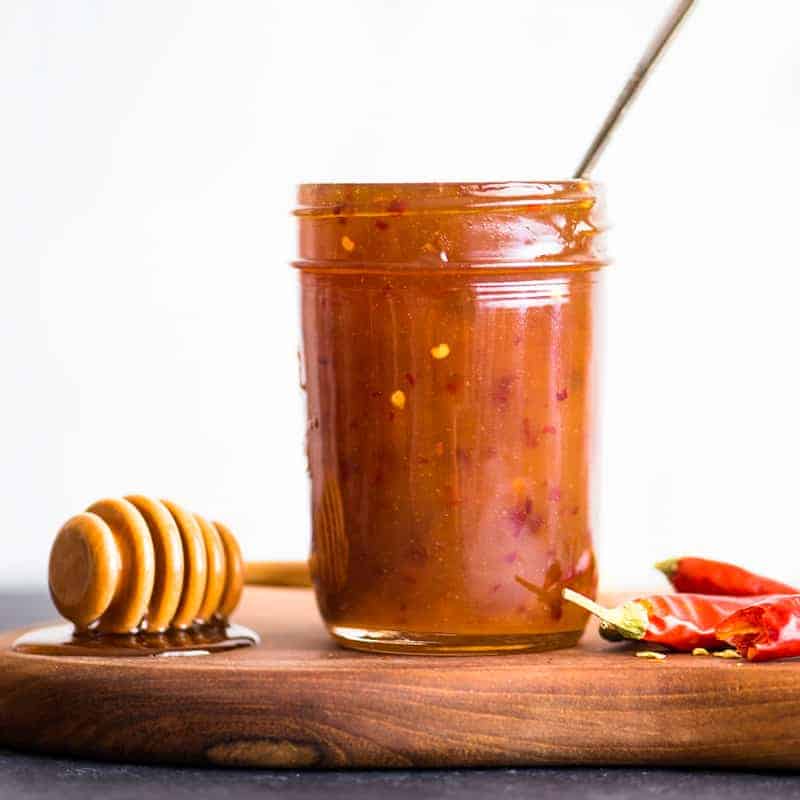 Author:
Prep Time:

4 minutes

Cook Time:

6 minutes

Total Time:

10 minutes

Yield:

About 3/4 cup
Ingredients
1/2 cup (170g) honey
1/2 cup (120ml) water
2 tablespoons rice vinegar
1 1/2 teaspoons cornstarch
1 minced garlic (or 1/4 teaspoon garlic powder)
1/2 to 3/4 teaspoon red pepper flakes
1/2 teaspoon salt
Instructions
Add all the ingredients to a medium saucepan. Stir everything until the cornstarch has dissolved.
Bring the sauce to boil over medium heat. Reduce the heat to medium-low and simmer for 5 minutes.
Let the sauce cool for 5 to 10 minutes before pouring it into a jar. Once the sauce reaches room temperature, seal the jar and place it in the refrigerator for up to 3 weeks.
Notes
NUTRITION INFORMATION: Amount For 1/10th of Recipe: Calories: 58, Total Fat 0g, Saturated Fat: 0g, Sodium: 60mg, Cholesterol: 0mg, Total Carbohydrate: 15.3g, Dietary Fiber: 0g, Sugar: 14g, Protein 0.2g
Use the sauce to make this tasty Honey Chili Garlic Shrimp!