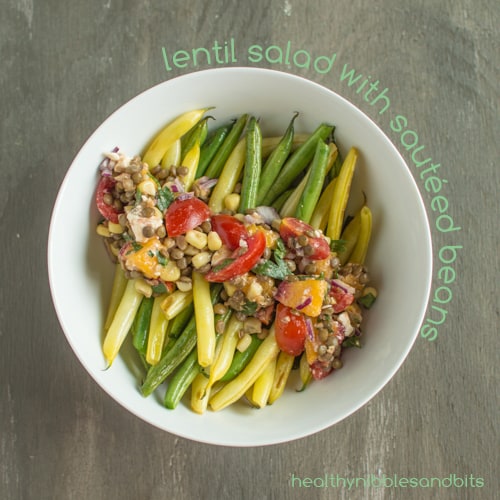 I'm sure you've heard of a nightclub bouncer before, but have you ever heard of a "corn bouncer"?
At the farmers market I frequent, there is a vendor who sells nothing but corn. Believe it or not, that stall has one of the longest lines every single week. If you didn't know better, you would think it is a bunch of people lining up to get into popular club. Except it's daytime and people aren't dressed to the nines. Customers are not allowed to select or even touch the ears of corn before they buy it. That's the corn bouncer's job.
I was curious about why people were willing to line up for corn, so I decided to do join in. The places with the longest lines are the best, right? After waiting for several minutes, one of the "corn bouncers" approached me, asked me what I wanted, brought over the goods, took my money, and I was set to go. Well, she was very nice, but it was quite a strange experience to buy produce that I couldn't pick myself.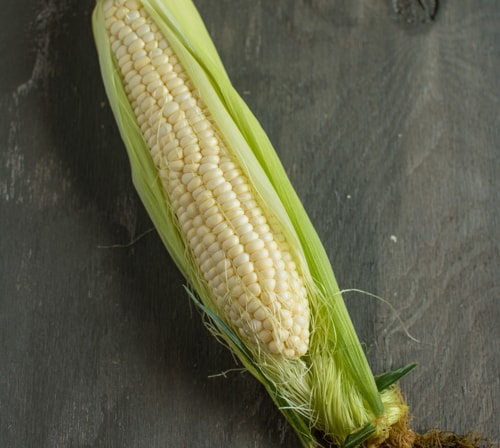 I've got to admit, those were some beautiful ears of corn–crisp, sweet, and juicy. I sautéed it with some oil and a tiny pinch of salt, and oh my. I could eat it all day!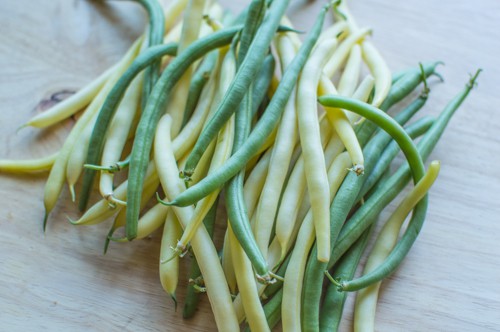 A problem I have with shopping at the farmers market is that I tend to buy way more produce than I can finish in a week. This lentil salad with sautéed green and wax beans is the result of my effort to clean out the refrigerator before the food spoils. If you like sweet and savory salads, you're going to love this dish!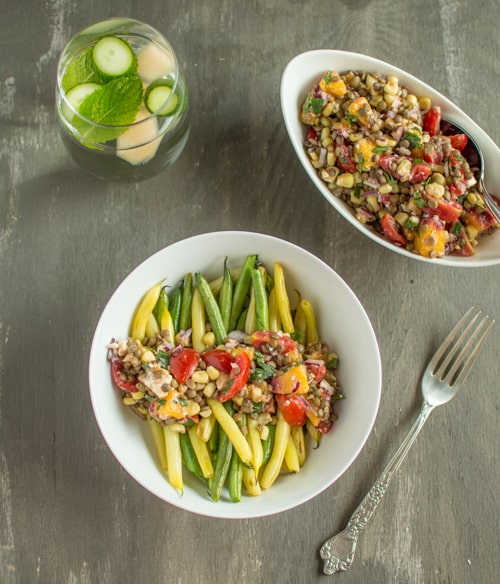 Lentil Salad with Sautéed Beans
Ingredients
1

pound

(~450g) green/wax beans (I used a 50/50 mixture)

1 1/2

TBS

olive oil

,

divided

1

cup

(~140g) fresh corn kernels (frozen works also)

1 2/3

cup

(~275g) cooked green lentils

1

cup

(~135g) grape tomatoes, quartered

1

medium peach

,

peeled and chopped

1/4

cup

(~35g) crumbled feta cheese

3

TBS

finely chopped red onion

2

TBS

chopped fresh parsley

,

coriander

1

TBS

lemon

1 1/2

tsp

sea salt

,

add more to taste
Instructions
Rinse and snap off the tough end of the beans. Heat a medium sauté pan with 1 tablespoon of olive oil over medium-high heat. Once the pan is hot, pour in the beans and cook for 4-6 minutes. I like to cover the pan with a lid so that the beans cook faster. Season with a pinch of salt.

While the beans are cooking, heat a small pan with 1/2 tablespoon of oil. When the pan is hot, add the fresh corn. Stir constantly, and let it cook for about 4 minutes. The kernels will turn into a light yellow color when they're ready. Season with a pinch of salt.

In a large bowl, mix the lentils, corn, tomatoes, peaches, feta, onion, and parsley together. Add the lemon juice and a teaspoon of salt to the salad. Add more salt if necessary.

Serve the lentil salad with the beans on the side.

Refrigerate leftovers in an airtight container.
Did you make this recipe?
Tag @hellolisalin or leave a star rating and comment on the blog!