Some people want elaborate cakes for their birthday. Me? Just get me some chocolate. No surprise there.
It's my birthday, and I'll make all the pumpkin pie peanut butter cups in the world if I want to.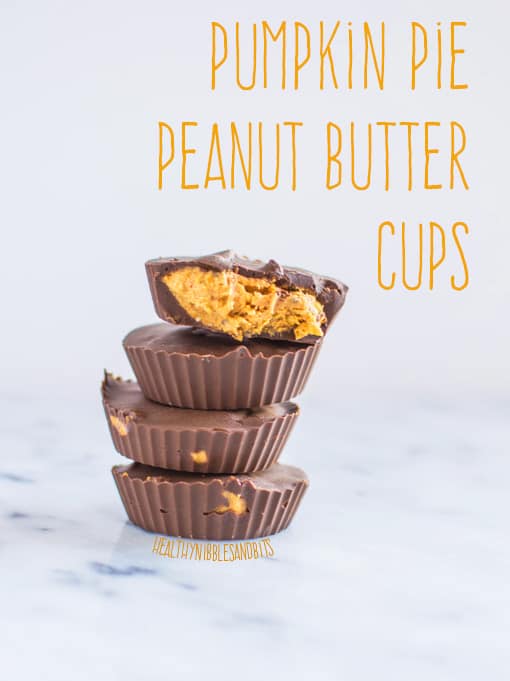 Will you believe me if I told you that I've only been trick-or-treating once in my entire life?? I was always home celebrating my birthday with family. By the time we rolled out that birthday cake, it was already too late to go out for more treats. Because of that, I never got into the practice of spending weeks planning out a costume.
It wasn't until high school when one of my besties determined that it was time for me to go trick-or-treating before we became shamefully old to participate in the October tradition. I grabbed my Chevy's sombrero, donned a bright red and ruffled satin top, and went trick-or-treating dressed as an awkward flamenco dancer with an identity crisis. In spite of my uninspired costume, I was still managed to get a bag full of mini Kit Kats, Snickers, M&Ms, and Reese's Peanut Butter Cups!! I'll go ahead and call that a win.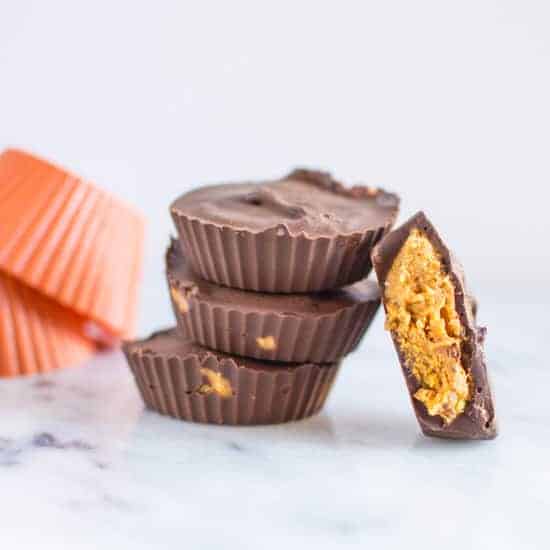 These pumpkin pie peanut butter cups are the real deal. If you keep them refrigerated, the chocolate will harden into something similar to a chocolate magic shell. Biting into one of these will feel like biting into a chocolate ice cream bar! And by the way, these little cups are much better than the store bought kind. Again, no surprise here.
I'm guest posting at for Lindsay at The Lean Green Bean while she spends some time with her beautiful baby! I have been following Lindsay's blog for a while now and felt very excited and honored when she asked me to guest post on her space. To get the recipe for these pumpkin pie peanut butter cups, hop on over to Lindsay's blog!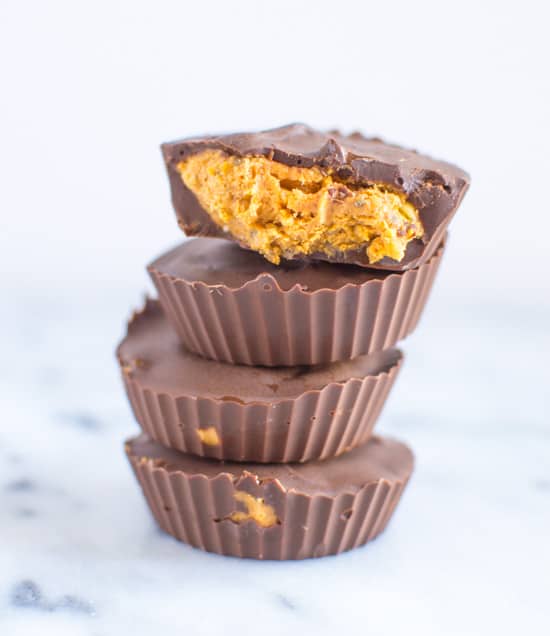 Before I call this post a wrap, I thought I'd share some of the highlights from my unexpectedly eventful 27th year:
finished law school;
moved back to California;
passed the infamous California bar exam;
visited Alcatraz for the first time (what took me so long, right?);
rediscovered my love for knitting and all things crafty;
completed my first half-marathon;
got certified to teach Spinning;
watched the Giants win the World Series (again!);
learned how to use a camera; and
(most importantly) started this blog!
Here's to another 365 days of new adventures!