What's the best part of traveling? The food, always. Wouldn't you agree? I hopped on a plane to Seattle for the International Food Bloggers Conference (IFBC), but you wouldn't know that because I only took photos of my food. That, and this dog.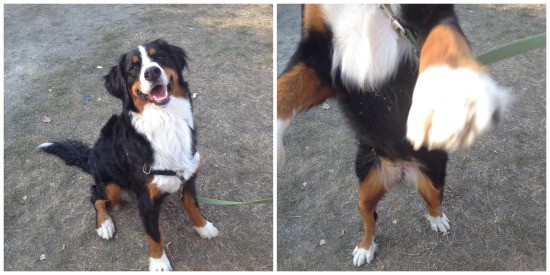 She's such a cutie pie. The photo on the right may be deceiving, but she's actually doing a very cool trick. My lackluster iPhone skills failed to capture the main action. I'll still pat myself on the back for that great body shot.
PIKE PLACE MARKET
Back to the food. Another thing you might not know about me is that I enjoy wandering and getting lost in marketplaces. I love when vendors hustle me to buy their food because that's when all the food sampling happens. Ironically, I hated grocery shopping in Chinatown with my mom when I was young. I was not a fan of being elbowed by 40-something-year-old Chinese women who pushed and shoved for discounted produce. Never get in the way of a woman who is trying to buy green beans at 89 cents a pound.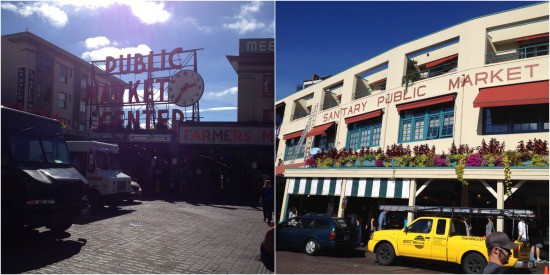 But Pike Place Market is different. Admittedly, it is just as much of a tourist trap as Fisherman's Wharf is for San Francisco. But when the market was only a few paces away from the Westin (where IFBC was held), I had to go for a gander.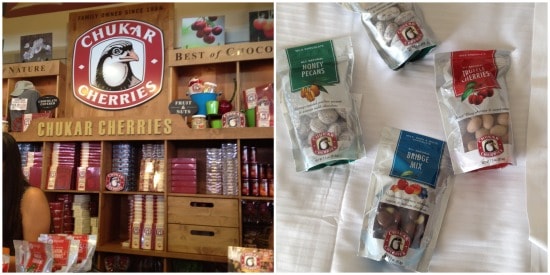 One of my first stops was Chukar Cherries because my radar always detects chocolate, especially if there are free samples involved. I should probably wear a t-shirt that says "Will write for chocolate." Chukar Cherries specializes in, you guessed it candied cherries! My favorite though has to be their honey pecans—honey toasted pecans with a thin layer of milk chocolate and a dusting of powdered sugar on the outside. Oh my yum! I bought several bags so I could bring some to the UK this winter (if they last that long)!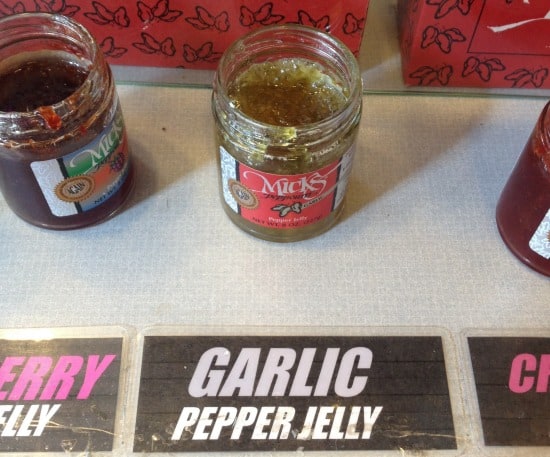 A few stalls over was a shop that specialized in pepper jelly (Mick's Peppourri). That's right, hot pepper with sugar in a jar. This garlic one spoke to me. It reminded me of Stonewall Kitchen's Roasted Garlic Onion Jam, one of my favorites jams of all time. It's a shame that these jellies were not good for carry-ons.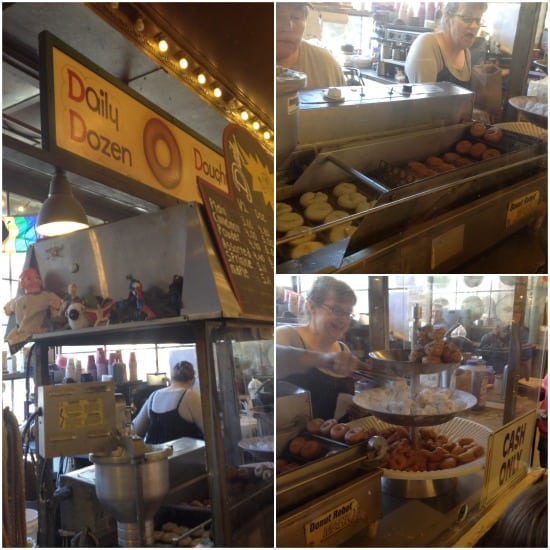 I made a special trip for these doughnuts last year, and I penciled in Daily Dozen as a place to visit again. At Daily Dozen, you can see the doughnuts as they are cut, fried, aired, and doused in sugar right before your eyes! Their flavors aren't particularly groundbreaking, but it's the thrill of grabbing a bag of scalding hot sugary dough that keeps people coming. I had 6 of them for lunch my first day in Seattle.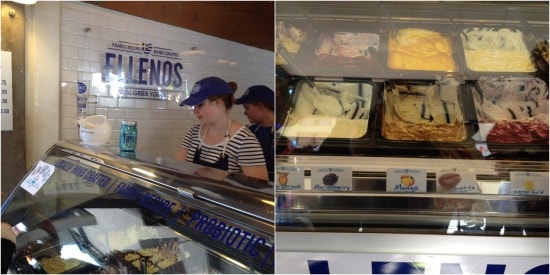 For dessert, a mango and marionberry Greek yogurt parfait from Ellenos. For more health conscious people, I'm almost certain that their yogurt is full fat Greek yogurt, but that shouldn't deter you from trying out their goods!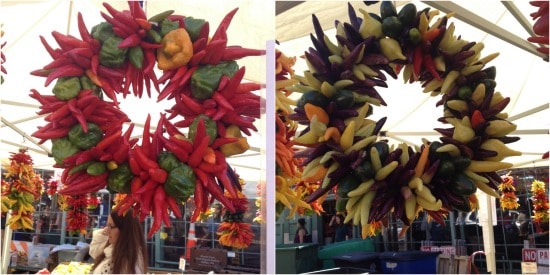 Can someone get me one of these pepper wreaths, please?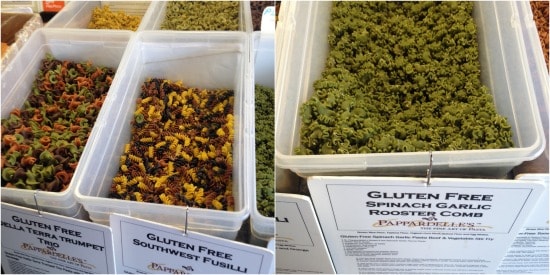 Based on past experience, cooked gluten-free pasta is supposed to be a bit of a soggy mess. This pasta from Pappardelles is the real deal. I cooked them at home, and the structure of the pasta held up so well. I couldn't tell it was gluten-free!
MY CAKES
Alas, I was so eager to eat the food at IFBC that I didn't take as many photos as I wanted. When hunger calls, little else matters. I did manage to sneak in a few photos of an impressive display of mini treats from My Cakes though.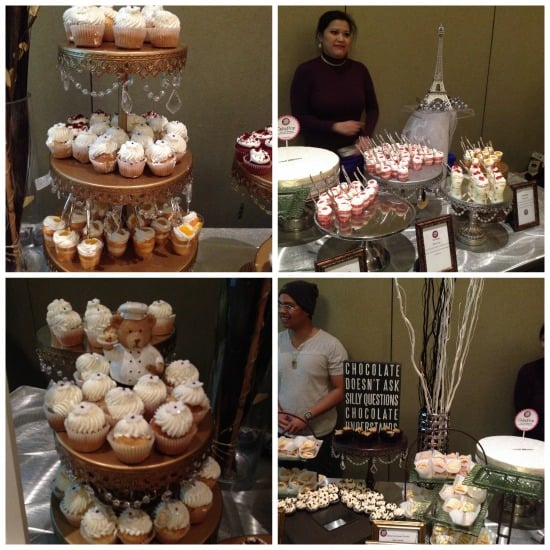 HELLO ROBIN
I'm not trying to be hyperbolic Hello Robin makes one of the meanest ice cream sandwiches EVER. They're primarily a cookie shop that serves Molly Moon ice cream for the sammies. When my friend first told me about this place, I thought, what's the big deal with an ice cream sandwich shop? Little did I know, their cookies stole the show. I had a treat of honey lavender ice cream sandwiched between molasses and Mackles'more cookies. Delicious doesn't even begin to describe the cookies. What's a Mackles'more you ask? Picture a soft chocolate chip cookie that's stuck to a graham cracker with chocolate. That's a Mackles'more, i.e., heaven in a bite. Possible connection to Macklemore?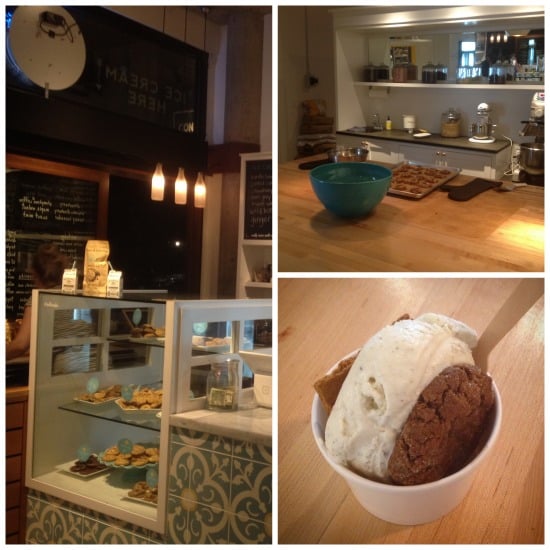 MOORE COFFEE
How can I go to Seattle and not have a cup of coffee? This time, I was in search of a place that would do some good latte art, and Moore Coffee definitely did not disappoint.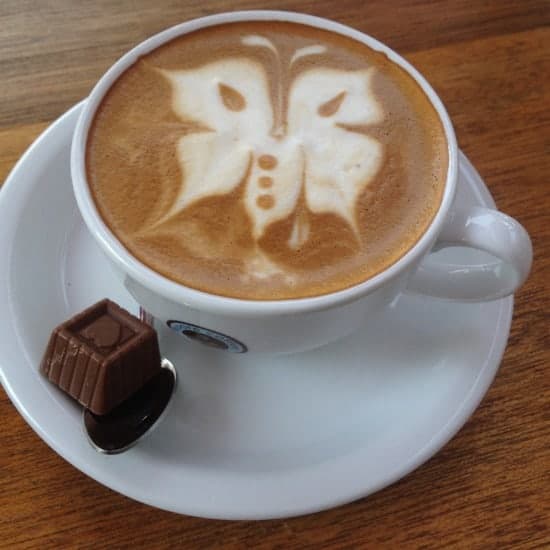 Hope you enjoyed reading my photo journal of eating in Seattle!
Are there any other places I should stop by the next time I visit?