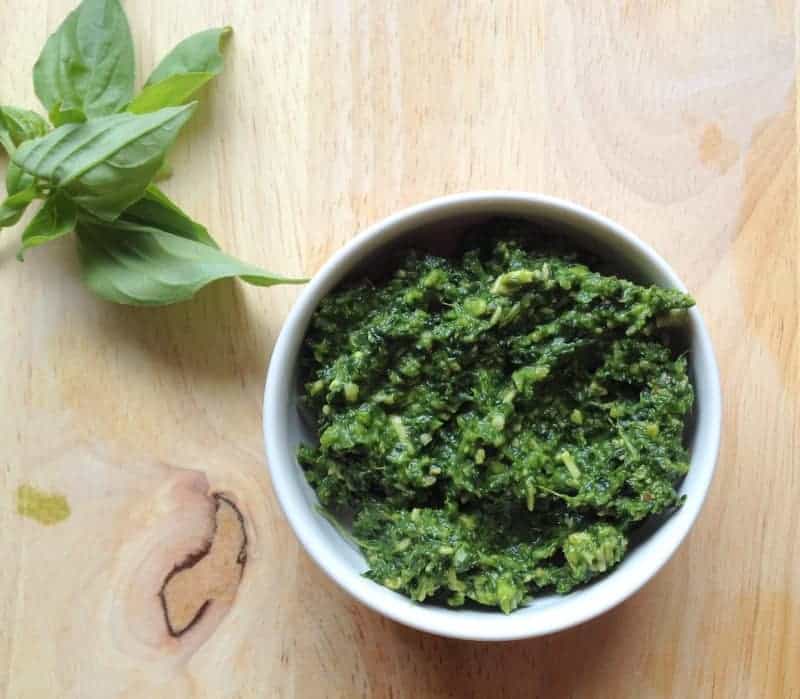 Several weeks ago, I made my first attempt at cooking a skinny pesto. For my second post at Fiterazzi, I decided to tweak that recipe and added another superfood to the pesto–kale! I also reduced the amount of miso paste in the pesto, as I found the miso to be a bit overpowering last time. My, oh my, this pesto sauce was delicious! The best part is that this pesto sauce can be prepared in just 10 minutes!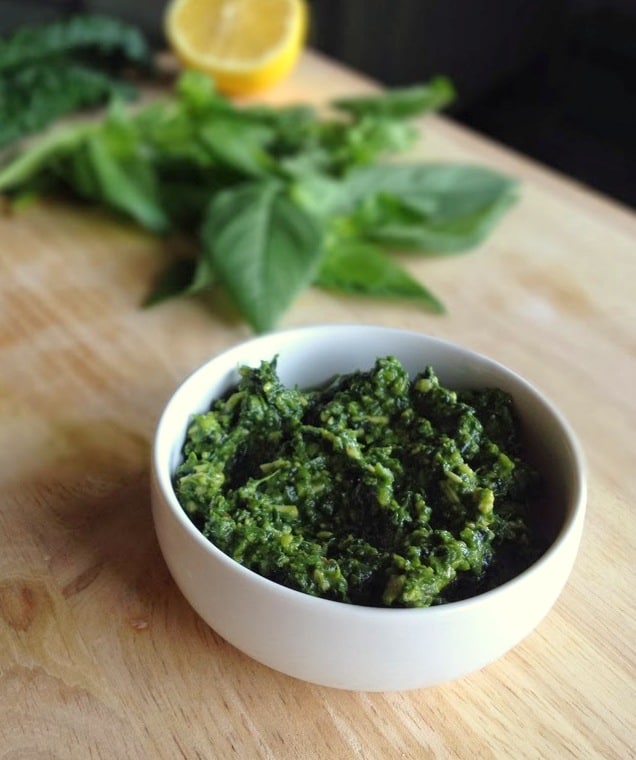 Skinny Kale Basil Pesto (inspired by Eat, Live, Run)
Makes About 3/4 Cup of Pesto
Prep Time: 5 minutes | Cooking Time 5 minutes
Ingredients
2 cups packed kale leaves
1.5 cups packed basil leaves
1/2 small lemon, juiced
3 garlic cloves
1 TBS miso paste
2 TBS freshly grated parmesan cheese
1/2 TBS chopped walnuts
1 TBS water
1/2 TBS olive oil
Directions
Remove the kale and basil leaves from the stem and rinse.
Roughly chop the kale leaves so that they fit inside a food processor.
Place the kale and basil leaves into a food processor and chop until the leaves turn into small pieces.
Add the rest of the ingredients into the food processor and mix until everything is well blended.
Pour out all the ingredients into a dish and enjoy with your favorite dishes!
Notes
I am a garlic lover, so I tend to use at least 3 cloves of garlic in my cooking. Feel free to adjust to your taste.
Need ideas for using the pesto sauce? Here are two: (1) pesto pizza with cauliflower crust; (2) egg pesto salad bowl.