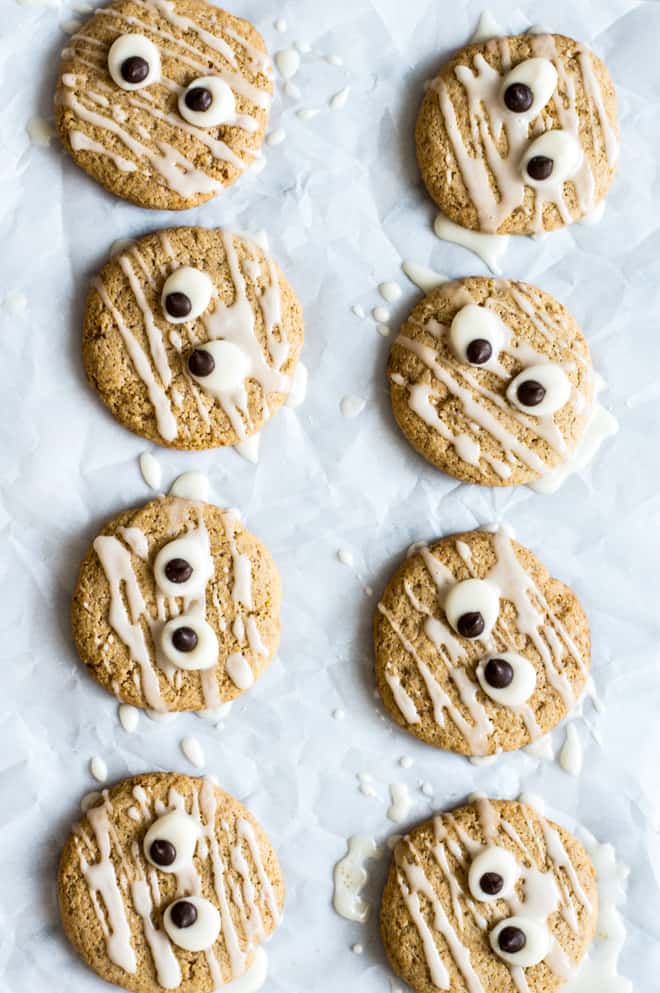 At 26, I carved my way into my first pumpkin. It was a pretty damn good Angry Birds pumpkin, I might add. (Okay, so maybe I used a tracer, but don't tell anyone!)
At 27, I played with Halloween sprinkles for the first time.
Now, at 28, I'm finally decorating cookies!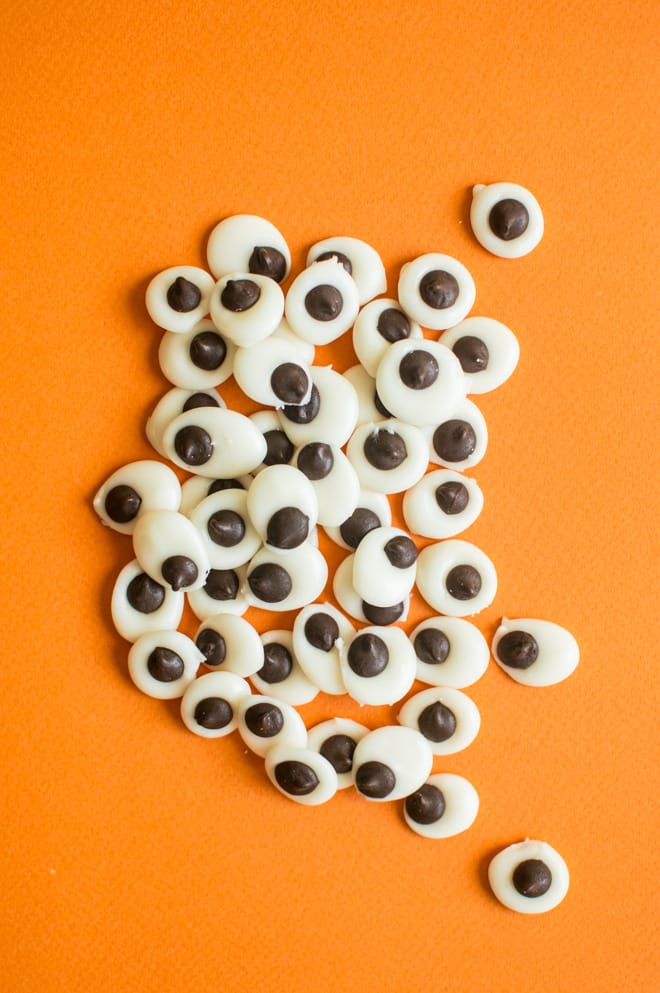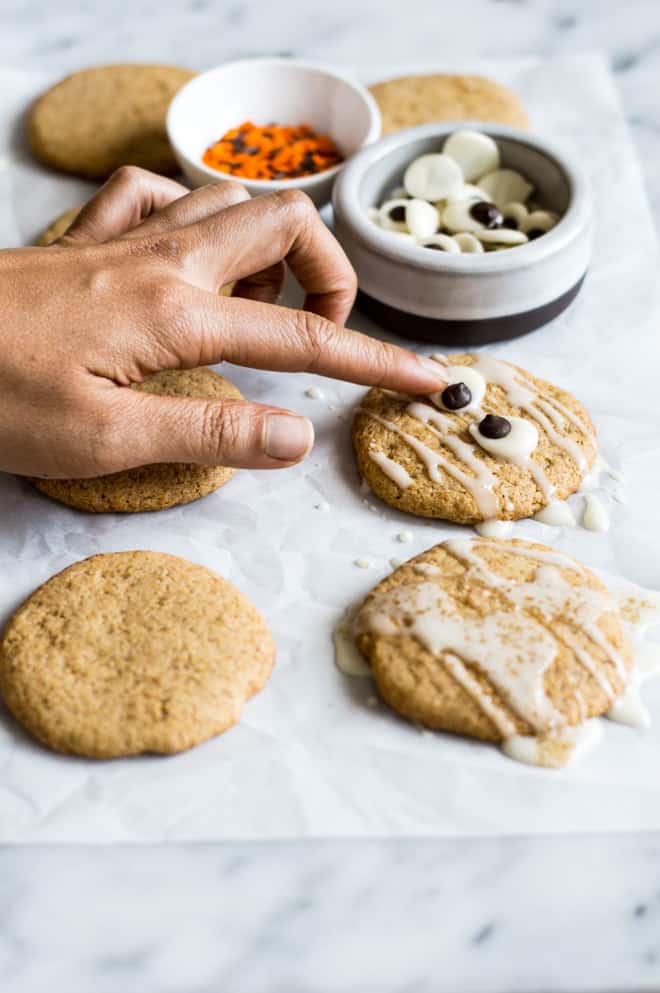 I'll be the first to admit that I'm not the best dessert decorator. However, I wanted to come up with a fun cookie that kids will enjoy decorating for Cookies for Kids' Cancer. Cookies for Kids' Cancer is a non-profit organization founded by two OXO employees, Gretchen and Larry Witt. Inspired by their son's battle with cancer, Gretchen and Larry decided to help raise money for research on cancers that were child-specific. It started with a massive cookie sale in 2007 and blossomed into a national non-profit that has granted over $7 million dollars to cancer research! Throughout the month of October, OXO is donating $100 to Cookies for Kids' Cancer for each blog post dedicated to this campaign. When OXO asked me to join the campaign, I said, "es, yes, yes!" To get me started on the cookie fun, OXO sent me with a great half-sheet baking pan (which bakes cookies VERY well), a medium cookie scoop, and a cookie spatula.
It's been a cookie extravaganza over here. (Insert cookie emoji here.) I baked 5 batches of these cookies already, and I will still devour them in a heartbeat. To make these cookies extra special, I've added some black pepper and Chinese five-spice powder. The black pepper addition is something I picked up from Sabrina, when I tried her amazing butternut squash cake last week. Her idea of adding savory spices to desserts was genius, and I wanted to give these cookies a bit of savory, too.
We're going start with the basic googly eyed cookie recipe here, but there is nothing stopping you from jazzing these babies up with sprinkles and MORE sugar. Let the cookie bonanza begin!
MASTER MY MISTAKES + COOKING NOTES
USING CANE SUGAR: With one of my test batches for these cookies, I used 1/2 cup turbinado (or demerara) sugar and 1/4 cup light muscovado, and they looked more brown and had a deeper flavor. I preferred the taste of the turbinado/muscovado mix to the cane/turbinado sugar mix. However, I went with the cane/turbinado combination because the cookies baked more evenly. Some of the cookies that were baked with the turbinado/muscovado blend cratered in the center or the edges.
SHAPING THE DOUGH: During that same batch of cookies mentioned above, I decided to flatten the cookies with a glass. I put a piece of parchment paper on top of a ball of dough and used the bottom of a drinking glass to flatten it. It was more work, and I thought that flattening the cookies out with my fingers was much better.
USING VEGAN BUTTERY SPREAD: I tried batches using whipped vegan buttery spread and a stick of vegan butter, and I noticed that the cookies will expand more if you use the whipped spread.
GLUTEN-FREE FLOUR BLENDS: I tried these cookies with Minimalist Baker's gluten-free flour blend, and a store-bought blend. I preferred the texture of the cookies using Minimalist Baker's blend. I also want to note that I usually add a teaspoon of xanthum gum to that blend for binding purposes.
MAKE A CAKEY VERSION: On one of my experimental batches, I used a softened stick of butter and added an egg the batter. I ended up with very soft, cakey cookies. Not exactly the cookie texture I was going for, but it felt like I was eating tasty muffin tops.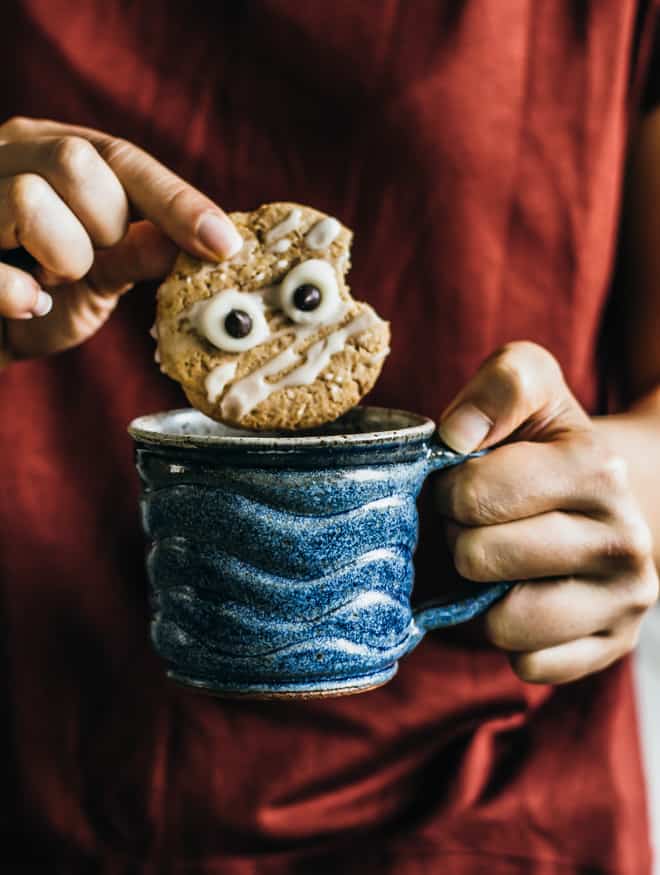 KITCHEN TIP #1: HOW TO MAKE BUTTERNUT SQUASH PUREE
KITCHEN TIP #2: HOW TO PEEL & CUT BUTTERNUT SQUASH
If you like the video, I would love it if you could give it a thumbs up on YouTube! For the latest updates, subscribe to my YouTube channel.
Vegan Butternut Squash Sugar Cookies
These delicious vegan spiced butternut squash sugar cookies are the perfect dessert for fall. Start a cookie decorating party with your friends and family! Makes 27 cookies. Prep time does not include time for freezing cookie dough.
Ingredients
Googly Eyes
1

cup

(130g) powdered sugar (or icing sugar)

1

tsp

tapioca starch

,

cornstarch works also

1

TBS

brown rice syrup

2

tsp

soy milk

,

or any non-dairy milk

1/4

tsp

almond extract

vegan chocolate chips
Butternut Squash Cookies
1/2

cup

(90g) vegan buttery spread, at room temperature

1/2

cup

(105g) organic cane sugar

1/4

cup

(57g) turbinado sugar (regular brown sugar works also)

1/3

cup

(90g) butternut squash puree*

1

tsp

pure vanilla extract

1 1/2

cups

(205g) gluten-free flour blend (all-purpose flour works also)

1

tsp

baking powder

1/2

tsp

baking soda

1

tsp

ground cinnamon

1/2

tsp

ground ginger

1/2

tsp

ground black pepper

1/4

tsp

freshly grated nutmeg

1/4

tsp

ground cardamom

1/8

tsp

Chinese five-spice powder

1/4

tsp

salt
Icing
1/2

cup

+ 2 TBS

,

80g powdered sugar (or icing sugar)

2

TBS

unsweetened soy milk

1

tsp

maple syrup
Instructions
Making the Googly Eyes
Line a baking sheet with parchment paper. Set aside.

I used a sandwich bag to pipe the white part of the googly eyes, and it worked like a charm. If you're using a zippered sandwich bag, cut off the zipper. Next, snip off the tip of one corner of the bag. Drape bag over a drinking glass.

Mix all the ingredients of the googly eyes together. It will take a little stirring, but eventually, you'll get a very thick paste. Spoon paste into the prepared sandwich bag. Remove bag from the glass and twist the top. Pipe about 1/4 tsp of the paste onto prepared baking sheet, and top each dollop of paste with a chocolate chip. Continue piping until all the paste is used up.

Let the paste set overnight. You'll end up with more googly eyes than you need for these cookies, so store them in an airtight container. As long as you store them in a cool, dry area, they will keep for a while.
Baking the Cookies
Place buttery spread and sugars in a large bowl. Using an electric mixer at low speed, cream all ingredients for a minute. Add butternut squash puree and vanilla extract, and mix until everything is just incorporated. This should take no more than 10 to 15 seconds.

In a separate bowl, mix the gluten free flour, baking powder, baking soda, spices, and salt together.

Sift flour mixture into the bowl with the wet ingredients. Mix until all ingredients are just incorporated, and be careful not to overbeat the mixture.

Cover the bowl with plastic wrap and freeze for 30 minutes. Freezing the dough will make it easier for you to scoop and and shape the dough later.

Line two baking sheets with parchment paper. Set aside.

Preheat oven to 350 degrees F (175 degrees C). Position the oven racks to the top third and bottom third slots.

Scoop out a heaping tablespoonful of cookie dough and shape into a ball. Place the dough onto a baking sheet and flatten with your fingers. Repeat for the rest of the cookie dough.

Bake cookies for 10 to 12 minutes or until the edges start to turn golden. I also like to swap the sheets around halfway through so that the cookies get the same amount of heat. Let the cookies sit on the sheet for 5 minutes before cooling them off on a rack.
Making the Icing
While the cookies are cooling, mix the icing ingredients together until you get a runny mixture. Once the cookies have cooled, drizzle icing on the cookies. Top with sprinkles, more turbinado sugar, or googly eyes. It takes a few hours for the icing to set completely. To store these overnight, place all the cookies on baking sheets and cover with aluminum foil.
Notes
Cookie recipe adapted from Minimalist Baker. Googly eyes recipe adapted from Fork & Beans.
For the butternut squash puree, I blended the baked butternut squash with an immersion blender and strained it through a fine mesh strainer. Straining helps remove some of the stringy bits of the squash.
There's so many things you can do with your extra googly eyes! I recommend visiting Fork & Beans for inspiration!
Don't like the googly eyes? Decorate the cookies with sprinkles and turbinado sugar instead!
Did you make this recipe?
Tag @hellolisalin or leave a star rating and comment on the blog!
Here's some more info about Cookies for Kids' Cancer: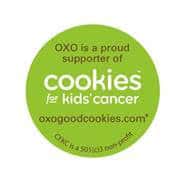 Cookies for Kids' Cancer is a recognized 501c(3) public charity duly incorporated under the laws of the state of New Jersey. Your donations are tax deductible to the fullest extent allowable by law. 100% of proceeds raised by Cookies for Kids' Cancer fund pediatric cancer research.
OXO will be donating $100 to Cookies for Kids' Cancer for each blog post dedicated to this campaign in October (up to our $100,000 commitment*.)
*In 2015, OXO will donate up to $100,000 to Cookies for Kids' Cancer through product proceeds, bake sale matches and other fundraising efforts
For more information about Cookies for Kids' Cancer, visit their website!