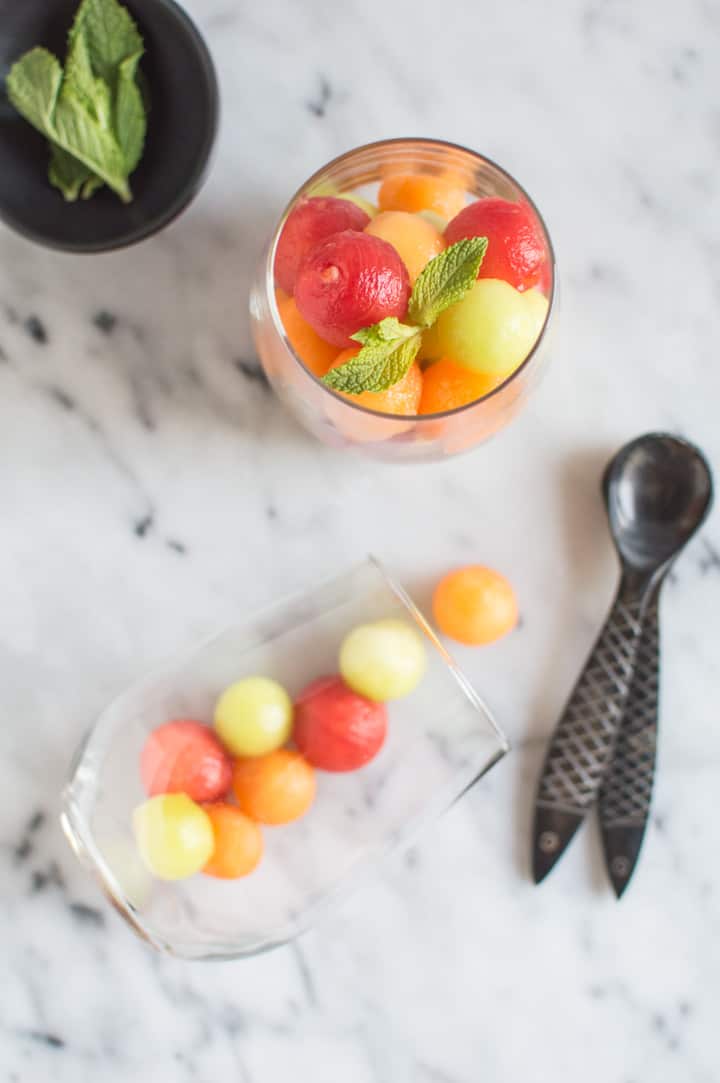 Seven years ago, I had no problems downing shots of cheap vodka, as long as I could take a sip of soda right afterwards. Always soda. The fizzy bubbles helped scrub away the taste of regret that still lingered in my mouth. Those were desperate college times. Things have changed since I've gotten longer in the tooth though. Now, I prefer my vodka in a cocktail glass and drink it with my pinky up in the air. Just kidding…but not kidding.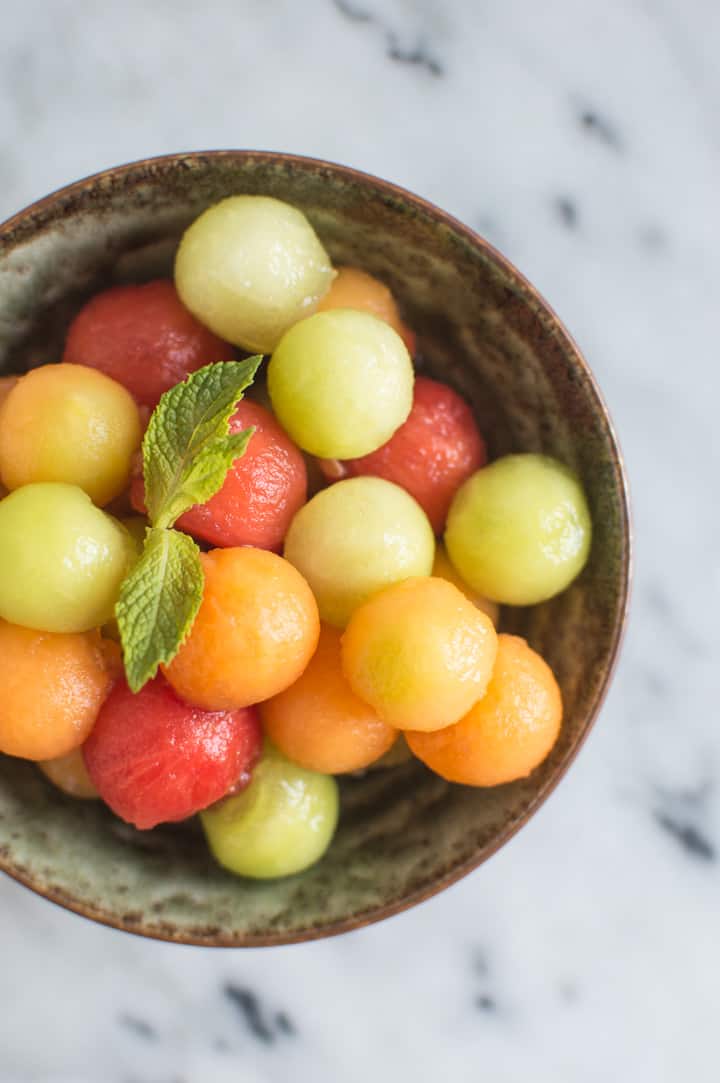 The very first time I heard about vodka-infused fruits, I thought I found the best thing since sliced bread. Getting tipsy off eating fresh fruit or taking a vodka shot that feels like it'll burn my stomach? The choice was pretty simple.
I've come to realize that even the most unimaginative people will unleash their creativity when they're thinking of ways to spike fruit. Some of my friends tried carving out a hole in a watermelon and sticking a bottle of vodka in the opening. Others have taken the care to inject alcohol into grapes. Those experiments don't always come out right, but I must give them brownie points for their creativity. (P.S. I swear my friends aren't alcoholics.)
Well, it's almost that time of the year when we all find an excuse to eat and drink outdoors. I've got you covered. Instead of bringing another case of beer or bottle of wine to your next gathering, why not bring this adult treat that your friends will thank you for?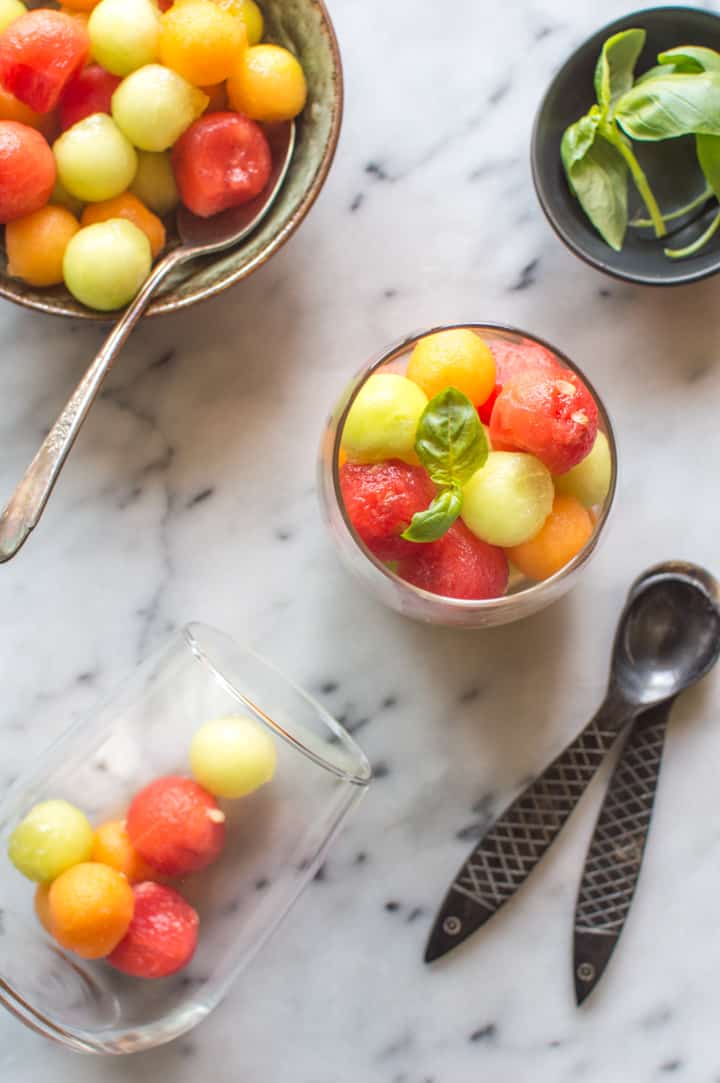 The assembly is quite simple. All you need are some melons, a melon baller, vodka, juice, and a tiny bit of sugar. I wanted these melons to be naturally sweetened, so I used pear juice and coconut sugar. I chose pear juice because it is much more neutral in flavor compared to other types of juices and it won't overpower the natural flavors of the melons. But feel free to mix in another one of your favorite juices if you like!
Vodka-Infused Melon Balls
Ingredients
1

small watermelon

1

honeydew

1

cantaloupe

1

orange flesh melon*

,

or any other melon

1

cup

vodka

1 1/4

cups

(300ml) pear juice

4

TBS

coconut sugar

,

or regular sugar

one spring of fresh mint leaves

,

optional

one sprig of fresh basil

,

optional
Instructions
Cut each melon in half and scrape out the seeds. Using a

melon baller

, scoop out melon balls. To make perfectly round balls, press the baller on the melon flesh a little before scooping. There will be some pieces towards the bottom that won't be perfect, but that's okay. They still taste fine! Mix all the melon balls in a big bowl.

In a small bowl, stir the vodka and pear juice together. Add the sugar and stir until well combined.

Remove the mint and basil leaves from the stem and place them in the bowl with the melons. Pour the vodka mixture over the melons and stir. Cover the bowl with plastic wrap and refrigerate for an hour.

Give the melons another stir after an hour to make sure they're covered in vodka. Refrigerate for at least another hour.

Serve in small bowls or cups. If you want to refrigerate this overnight, be sure to dig out the mint and basil leaves first.
Notes
NUTRITION INFORMATION: Amount for 1/10 of Recipe: Calories: 212, Total Fat 0.6g, Saturated Fat: 0g, Sodium: 41.2mg, Cholesterol: 0mg, Total Carbohydrate: 40.6g, Dietary Fiber: 2.7g, Sugar: 37g, Protein 2.5g
*An orange flesh melon is a cross between a honeydew and a cantaloupe.
The vodka mixture might not cover all the melons in the beginning, but over time, most of the melon balls will sink below the liquid.
Save the leftover juice for another delicious cocktail!
Did you make this recipe?
Tag @hellolisalin or leave a star rating and comment on the blog!
Looking for more refreshing summer recipes?