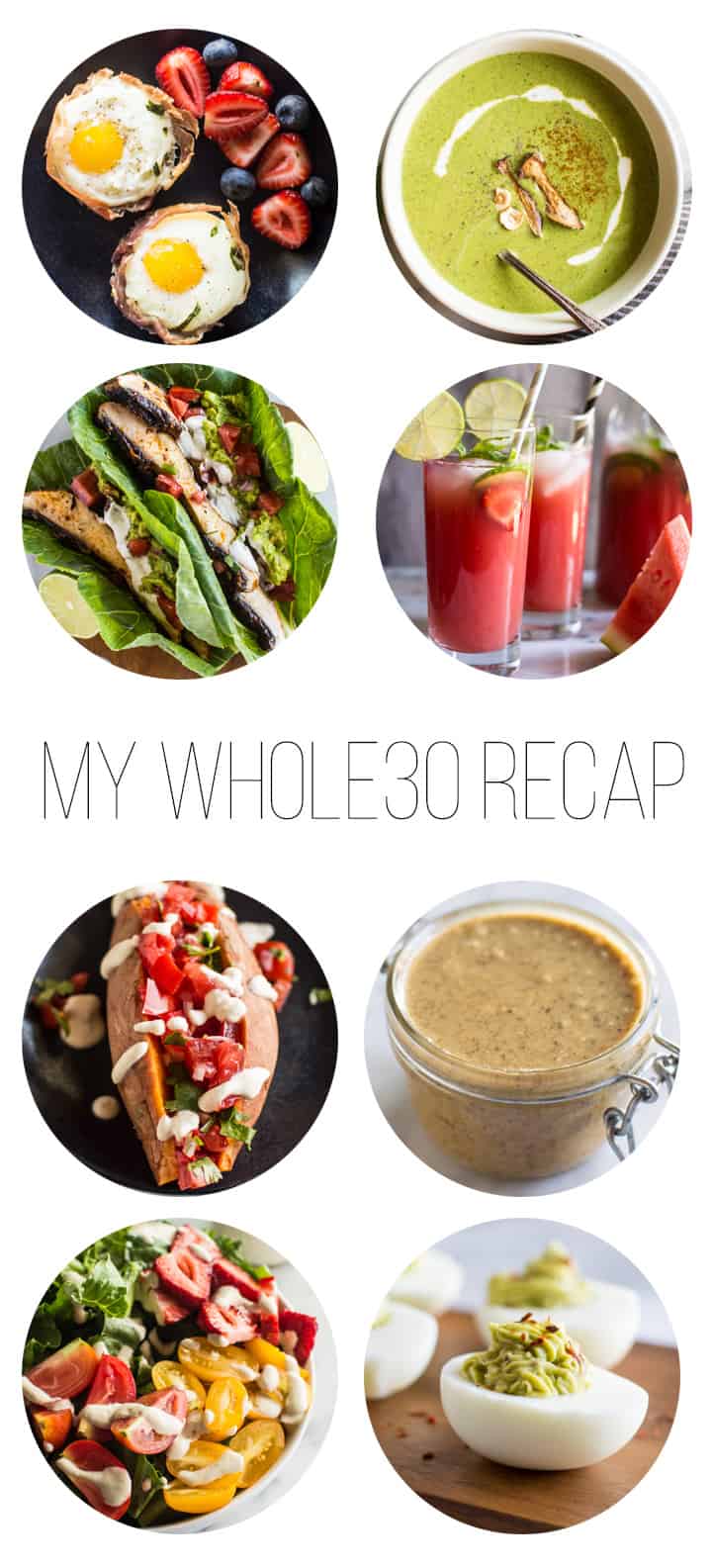 It's two weeks after I finished the Whole30, and I finally I feel like I can sit down and reflect on that experience. Warning: Prepare for a bunch of words in this post. There's so much to say!
WHY I DID THE WHOLE30
A lot of my friends recently asked me why I decided to do the Whole30 in the first place. The truth is, I was curious, plain and simple. I've heard so many positive experiences about the Whole30, and when Alice announced that she would do it earlier this summer, I decided I should do it too.
Plus, the Whole30 seemed like the only elimination diet that I could follow. I know I can't do something like a juice cleanse or the cabbage soup diet because I'll starve. Living without solid foods? I'd rather not.
In a nutshell, I did the Whole30 because I'm a sheep following the herd.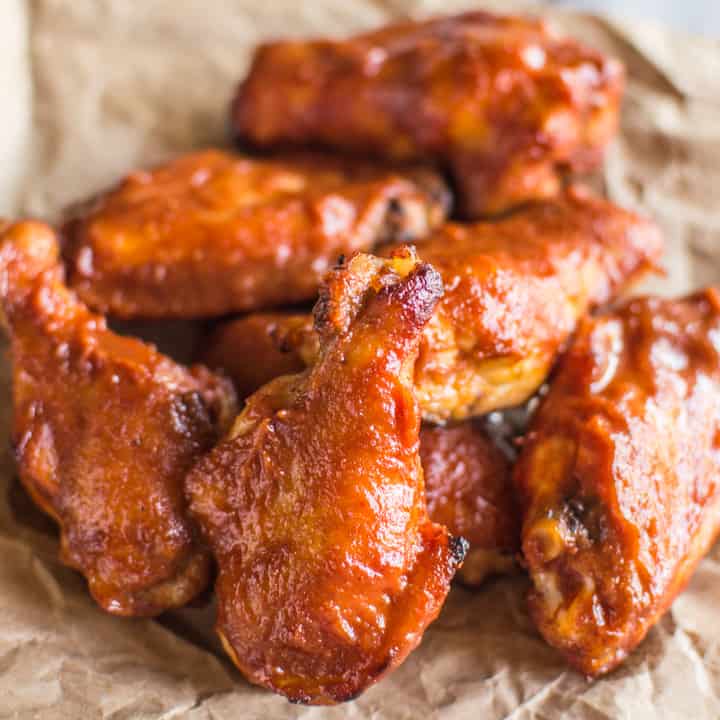 WHAT I EXPECTED
Less bloating – Everyone talks about how they feel significantly less bloated after going through the Whole30. I know. You're thinking, "Bloating? Big deal."
It is! On most weekends, I'm just in my apartment for hours cooking, testing, and shooting recipes, i.e. eating ALL DAY LONG. Come Sunday night, I feel like my belly is about the size of a watermelon. As impressive as that sounds, it's not a good feeling.
More energy – By eliminating sugar and heavy carbs from my diet, I hoped that I would feel more energized throughout the day (especially during those afternoon lulls when all I want is sugar to stay awake).
Less dependence on sugar – While we're on the subject of sugar, I had hoped that the Whole30 would train me to eat less sugar and chocolate. I used to eat chocolate every night just out of habit rather than fulfilling a deep craving. Something had to be done about it!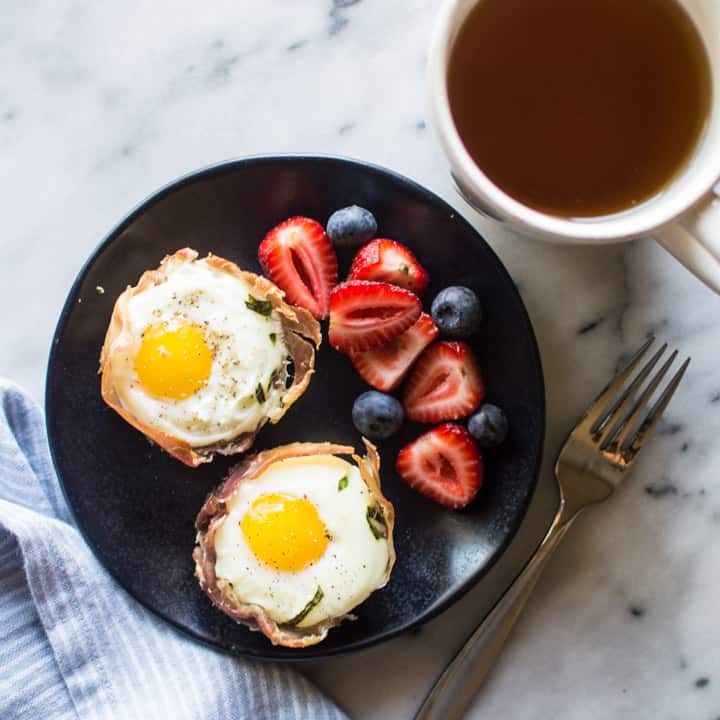 WHAT ACTUALLY HAPPENED
My worst days – Days 2, 3, and 25: The first day went by like a breeze, but I felt HUNGRY throughout days 2 and 3. I had my doubts about whether I would make it through the 30 days. Potatoes saved the day. I added more potatoes into my meals, which filled me up more. Gradually, my body got used to the new diet.
Everything was relatively smooth sailing until about day 25. Holy wombat, was I craving chocolate that day. I tried eating a lot of fresh fruit to satiate my sugar cravings, but what I really I wanted was something rich and sugary. So I did something that the Whole30 authors would have deemed a big no-no.
I dared to eat a few dried medjool dates and slathered walnut butter all over them. The Whole30 authors specifically warn that while you could use medjool dates to sweeten your dishes, you couldn't just snack on them. It perpetuates bad snacking habits.
My response: "SCREW IT." It was either the medjool dates or buying a Snickers bar. I think I chose the lesser of two evils.
Bloating: It's soooooo true that the Whole30 helped control my bloating! I was amazed.
Breakfast = eggs, eggs, and more eggs: Breakfast is the most difficult meal to plan for! I'm usually so hungry in the morning that I only want to shove cereal into my mouth and call it breakfast. But when I was on the Whole30, I had to prep breakfast the night before or cook eggs in the morning. I got quite sick of them by the third week.
I also started to do things like eat steamed broccoli and green beans for breakfast. WHO AM I?
Reading Labels: I'm usually pretty good about reading food labels, but I had to be even more careful about hidden sugar in trail mixes or carrageenan in almond milk. What I learned was that EVERYTHING contains hidden sugars or some type of ingredient that is prohibited by the Whole30. I rarely bought prepared foods during those 30 days.
I rarely ate out: The only way I could be sure that I was eating Whole30-compliant meals was to cook all of them myself. For the most part, I was pretty good about cooking everything, except when I was in Sacramento house-hunting. I had to overnight in Sacramento, and it was nearly impossible for me to find places that served Whole30 compliant meals. I did the best I could to order paleo meals, but they could have been cooked in butter. There's only so much you can do to control what goes on your plate at a restaurant (without annoying the waiter with all your special instructions).
I became "that" person that no one wants to hang out with: The thing that sucked most was trying to hang out with friends while being on the Whole30. At my age, when my friends get together, we will eat out and drink.
Some time around week 2, one of my high school friends was back in the Bay Area and organized a gathering at a Chinese restaurant. Of course, I couldn't eat anything there. So I had to eat dinner beforehand and sat there for 2 hours watching my friends tear into a nice saucy, crispy chicken wing. I also had to skip out on a few other get togethers because I knew that the restaurant my friends chose would derail my diet. It sucked.
Thank goodness for potatoes and guacamole: I wouldn't have made it through the Whole30 without them.
Energy Levels: I felt much better in the afternoons and wasn't craving sweets to stay awake.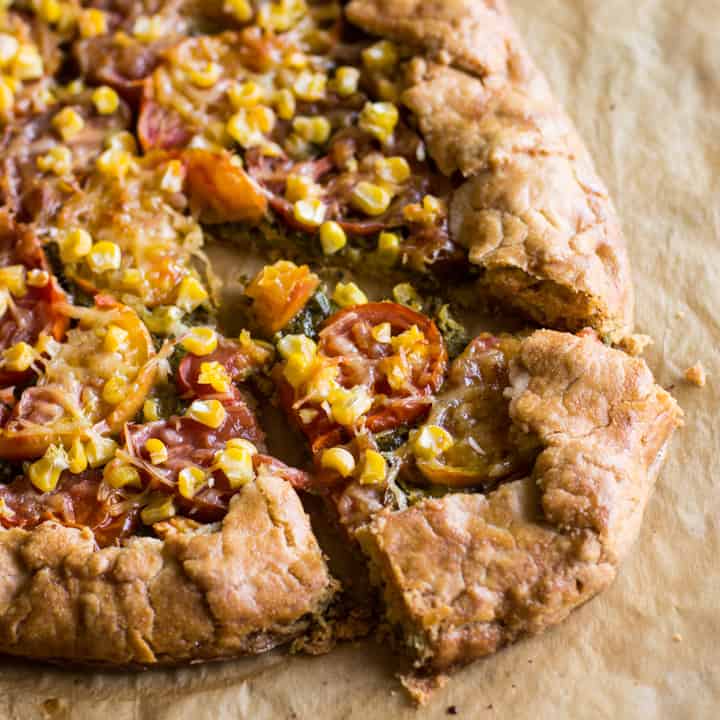 LIFE AFTER THE WHOLE30
I didn't follow (all) the rules: If I really had 40 days of my life to block off to dedicate to the Whole30, I would have reintroduced foods (such as dairy and grains) a little bit at a time, like the authors suggest. Well guess what, I didn't have 40 days. I travel SO much that's it's virtually impossible to block out more than 30 days.
What I can't eat: When I got to Colorado 2 weeks ago, the first meal I had was at a pizzeria owned by my friend's family. Eating that pizza was painful! Literally. I could feel my stomach going, "What is this foreign wheat substance? Attackkkkk!" I had problems digesting wheat all throughout last week. Right now, I'm incorporating wheat sporadically, but for the most part though, I keep to a gluten-free diet
Peanut butter. The day after my Whole30 completed, I ate a banana and slathered on a massive ton of peanut butter on it. Bad idea. It tasted awesome, but my tummy absolutely hated me. I hope this streak ends soon.
I'm no longer addicted to chocolate: As the Whole30 was winding down, I looked forward to eating chocolate again. I have to say, I don't get the same enjoyment out of eating chocolate bars anymore. Crazy? Yes.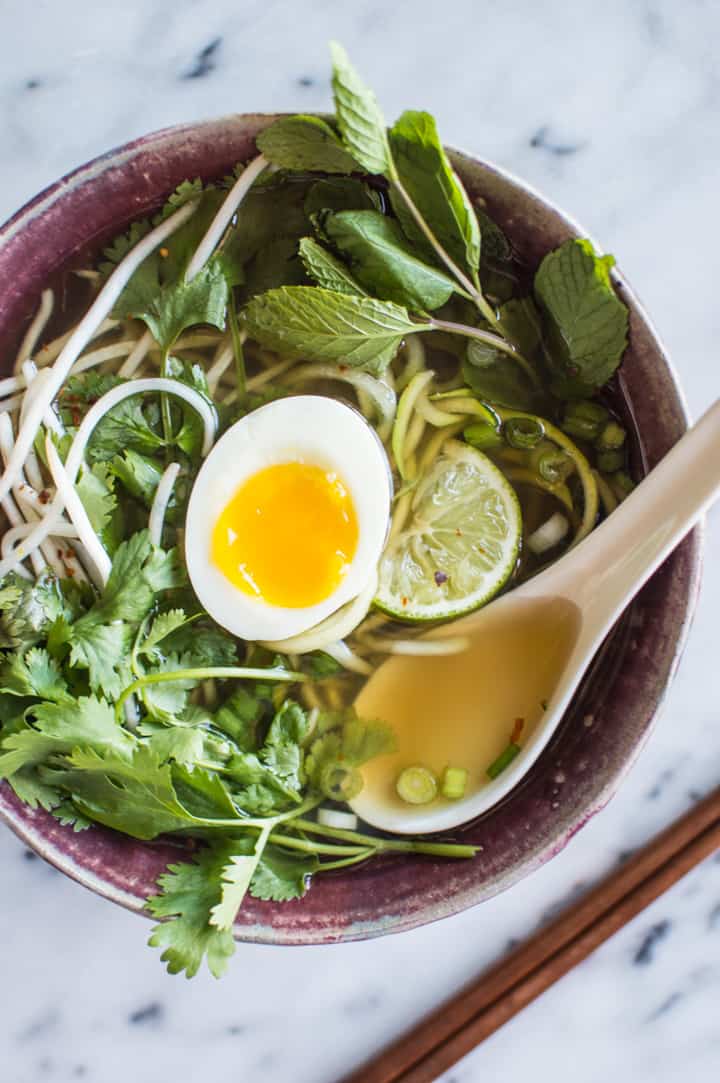 MY FINAL THOUGHTS
What I liked about the Whole30: I was very happy about how my body felt physically. Yes, I did lose a few pounds, which I probably regained after my Colorado and Lodi trips. But more importantly, I felt less bloated and just felt lighter overall. I still think that rest and sleep are the most important factors contributing to my energy levels, but I think my eating habits helped a bit. Overall, I felt quite good, but I also didn't exactly have a life-changing experience.
What I also liked was that the Whole30 encouraged me to be creative about my cooking. I couldn't believe all the things I could do with some cashew cream and a jar of apple cider!
What I didn't like about the Whole30: There were some times when I thought that the program was a bit too much. The didn't particularly like that the Whole30 authors tout a "you must follow X rule of our diet—just suck it up" kind of attitude. It made me feel ashamed that I dared to eat a few medjool dates as a snack, when really I was learning to cope with my sugar cravings.
Being on the Whole30 can also be quite costly. Because you can't fill yourself up with grains or rely on cheap sources of protein like beans and tofu the grocery bill can creep up pretty quickly. I'm not trying to get into "food justice Lisa" mode on all of you, but the cost behind diet programs like the Whole30 should be a consideration.
Do I recommend the Whole30 for other people? I think it depends on what your objectives are. If you want to shake up your eating habits and cleanse you system a bit, then I would say yes. I certainly have my criticisms of the Whole30, but I have to admit that I did experience some positive physical benefits. If your goal is to lose weight, then don't do it. The program isn't designed to help people lose weight, and I didn't go in expecting for it to happen.
Phew, long post. Thanks for reading my recap of the Whole30!