Why order takeout when you can make it at home? This chicken chow mein is ready in 30 minutes—way less time than actual delivery!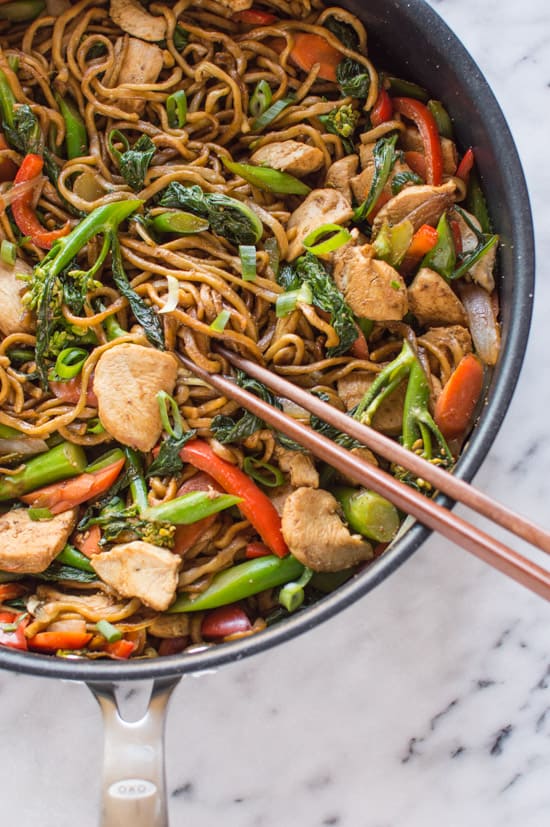 The one thing I hate about ordering delivery from a restaurant is that it always takes forever for the food to get to me. They never say they'll come within 45 minutes, like they say they would. By the time the food gets to me, I will have eaten a mini-meal just to stave off my hunger. That's why I prefer to just cook dinner at home, even when I'm feeling exhausted and cooking feels like the last thing in the world I want to do. Nothing is worse than anxiously waiting for dinner when I'm hungry.
Fortunately, I usually keep packages of noodles around the house like chow mein, so I can whip up a decent meal in just 30 minutes. This chicken chow mein is one that I make often around the house. Hope you enjoy it!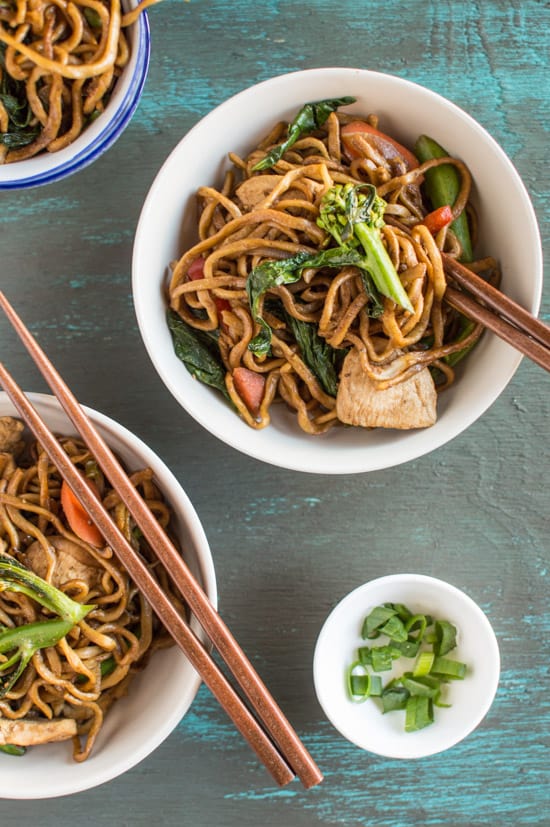 LOOKING FOR MORE 30-MINUTE RECIPES?
Print
30-Minute Chicken Chow Mein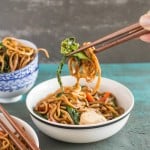 Author:
Prep Time:

10 minutes

Cook Time:

20 minutes

Total Time:

30 minutes

Yield:

Serves 5

Category:

dinner, lunch
Ingredients
1 10-ounce (285g) package of fresh egg noodles (dried egg noodles work too)
3 tablespoons olive oil
1 pound (450g) chicken breast, chopped
1/2 medium yellow onion, sliced
3 large carrots, peeled and sliced
1 large red pepper, seeded and sliced
8 ounces (225g) Chinese broccoli (gai lan), roughly chopped (can sub with broccoli)
2 tablespoons oyster sauce
1 tablespoon low-sodium soy sauce
1 teaspoon sesame oil
1 stalk of scallions, roughly chopped
salt
Instructions
In a small pot, bring about a quart of water to boil. Once the water boils, drop in the noodles and cook for 7 to 8 minutes. Drain the water and rinse the noodles under cold water.
Heat a saute pan with 1 1/2 tablespoons of olive oil. Saute the chicken breasts until they are fully cooked (about 6 to 8 minutes). Season with a tiny pinch of salt, and turn off the heat.
In a large saute pan or wok, heat the remaining oil. Once the pan is hot, add the onions, and let it cook for about 2 minutes. Add the carrots, pepper, and Chinese broccoli, and cook the vegetables for about 5 minutes, until fully cooked. Add the cooked noodles and chicken, and stir everything together. I find it easiest to use two spatulas and mix everything like you are tossing a salad. Add the oyster sauce, soy sauce, sesame oil, and green onion, and mix again. Turn off the heat.
Serve immediately.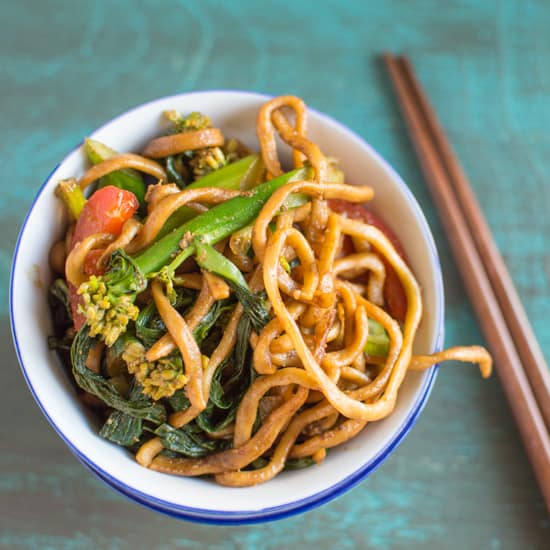 Looking for more noodle recipes?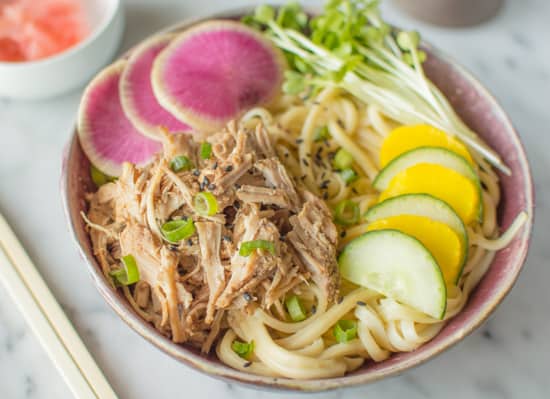 Udon Bowl with Five-Spice Slow Cooker Pork