Why order takeout when you can make fresh chow mein at home? This dish is ready in 30 minutes—way less time than actual delivery!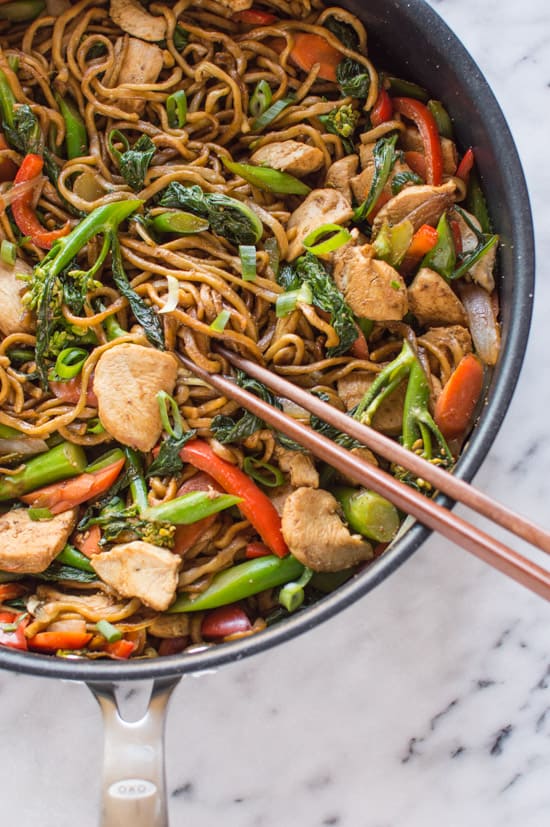 I've eaten chow mein my whole life, yet I have no clue where this dish came from. Alright, I know it's from China, you smarty pants. But where? Do you know? These are the perplexing questions that I lean on the world wide web for help. A few interesting things I found:
My "chow mein origins" search generated a surprising amount of "chop suey" hits. Chow mein, chop suey—two very different things. They may have been cooked from the same wok, but two very different things.
I found a recipe for "African chow mein." The thing that made the chow mein "African" was the presence of hamburger meat and the absence of actual noodles. Go figure.
Apparently, the word "chow mein" is somehow derived from the Taishanese pronunciation of the dish. (Holla! Those be my people!)
Alas, no one actually knows where chow mein came from. Maybe I should write a book about this one day.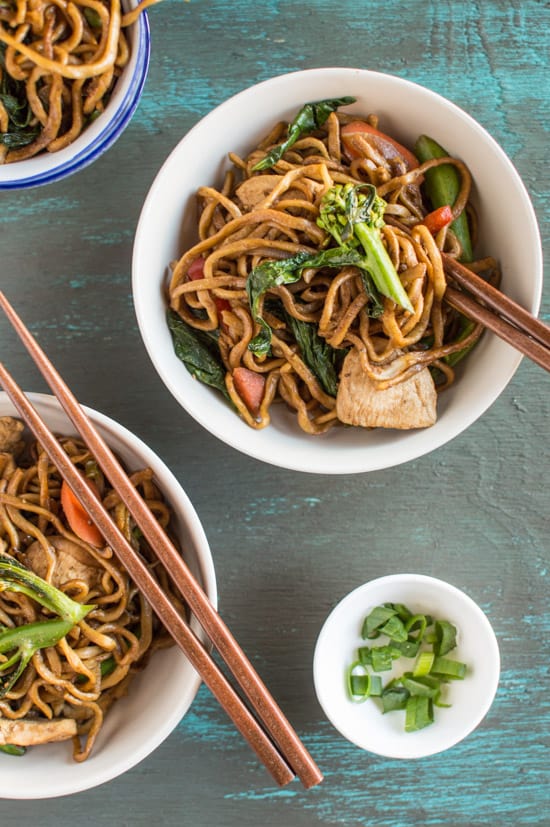 But before I get on that journey, however, there was another mystery to solve. What exactly is the brown sauce that restaurants use in their chow mein? My guess is that it's combination of soy sauce, sugar, and a lot of MSG. I definitely don't have it figured out though. I scavenged my Chinese supermarket in search of this secret sauce, and this was the closest thing I found: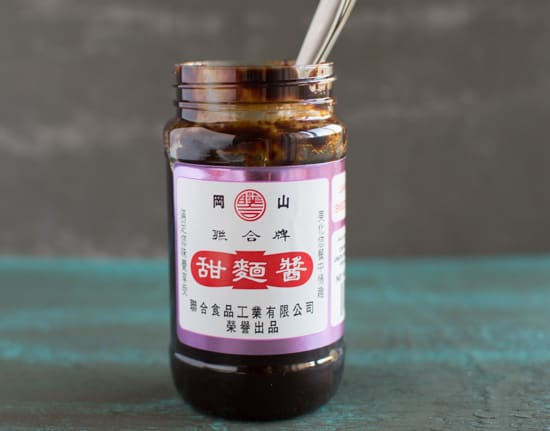 Literally translated, this is a sweet noodle sauce, which sounded exactly like what I was looking for. As it turns out, it's the sauce that goes with Peking duck! So, not quite what I was looking for, but it added some good flavor when mixed with noodles (most likely with the assistance of MSG). If you like the taste of the Peking duck sauce, and you can actually find this at the supermarket, great! Grab yourself a small jar and run with it. If you can't find this, MSG-free oyster sauce is a good substitute. I'm going to show you how to rock it with the oyster sauce.
This dish took under 30 minutes to make, which, coincidentally, is less time it usually takes for Chinese delivery to arrive to my house. So, why buy, when you can make it yourself?
Print
30-Minute Chicken Chow Mein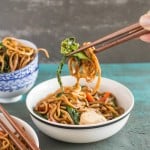 Author:
Prep Time:

10 minutes

Cook Time:

20 minutes

Total Time:

30 minutes

Category:

dinner, lunch
Ingredients
1 10-ounce (285g) package of fresh egg noodles (dried egg noodles work too)
3 TBS olive oil
1 lb (450g) chicken breast, chopped
1/2 medium yellow onion, sliced
3 large carrots, peeled and sliced
1 large red pepper, seeded and sliced
8 oz (225g) Chinese broccoli (gai lan), roughly chopped
2 TBS MSG-free oyster sauce
1 TBS low-sodium soy sauce
1 tsp sesame oil
1 green onion, roughly chopped
salt
Instructions
In a small pot, bring about a quart of water to boil. Once the water boils, drop in the noodles and cook for 7 to 8 minutes. Drain the water and rinse the noodles under cold water.
Heat a saute pan with 1 1/2 tablespoons of olive oil. Saute the chicken breasts until they are fully cooked (about 6 to 8 minutes). Season with a tiny pinch of salt, and turn off the heat.
In a large saute pan or wok, heat the remaining oil. Once the pan is hot, add the onions, and let it cook for about 2 minutes. Add the carrots, pepper, and Chinese broccoli, and cook the vegetables for about 5 minutes, until fully cooked. Add the cooked noodles and chicken, and stir everything together. I find it easiest to use two spatulas and mix everything like you are tossing a salad. Add the oyster sauce, soy sauce, sesame oil, and green onion, and mix again. Turn off the heat.
Serve immediately.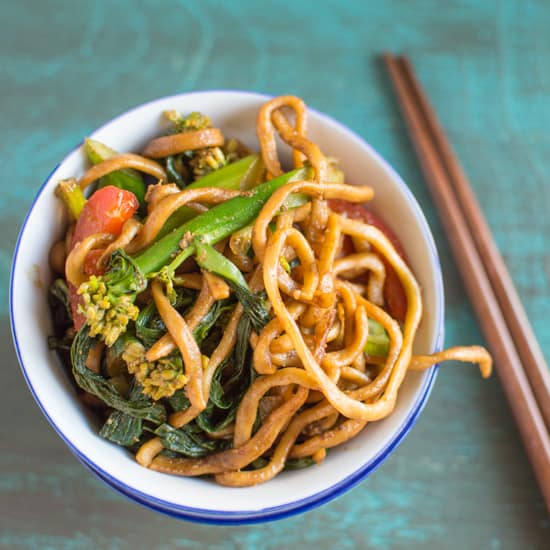 Looking for more noodle recipes?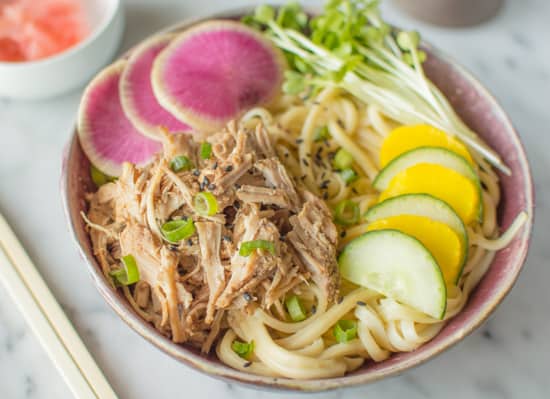 Udon Bowl with Five-Spice Slow Cooker Pork