Naturally, a lot of food was consumed during my 17 days there.
The first time I saw a chip butty was about 2 years ago. I think my reaction was, "Is this carb on carb insanity really necessary? And why is this called a 'butty'?" Some people will say emphatically that chip butties are the best thing in the world. I'm definitely not one of those people.
That greasy meal on the right was mine: pea fritter, chips, and a chicken pot pie. That pea fritter was such a disappointment—no flavor at all! I think I managed to finish a third of everything before all the carbs and grease just set into my body and alerted me that I've had enough.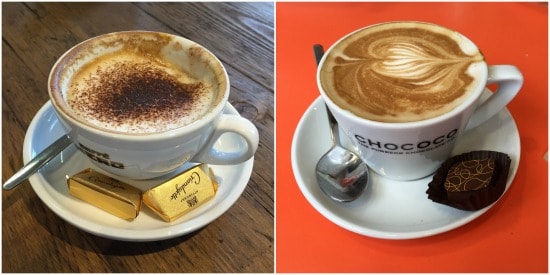 The best way to consume a cappuccino is to enjoy it with chocolate. Obviously.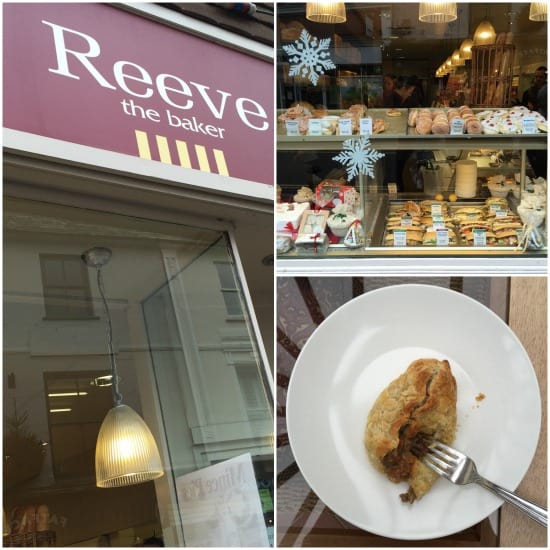 Before I left the U.S., I told you all about how I was looking forward to eating a pasty when I got to England. I satisfied those cravings in a hurry.
I wish there were more bakeries like Reeve the Baker in the U.S. They sell everything from bread, to sweets, to sandwiches, and of course, my sought-after pasties. Is it just me, or do we have a serious lack of good bakeries that sell fresh rolls and loaves of bread? Affordable artisan bread, I might add.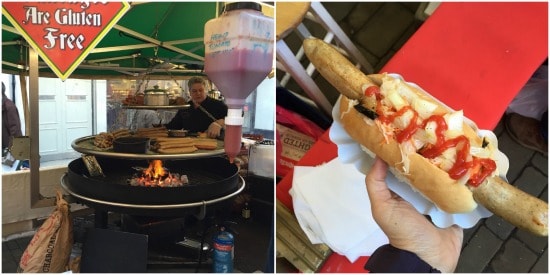 How can I go to Europe and not enjoy a good German sausage? This Bratwurst from the Winchester market wasn't quite as good as the one I had in Berlin (because it was served on freshly baked baguettes!), but it definitely hit the spot.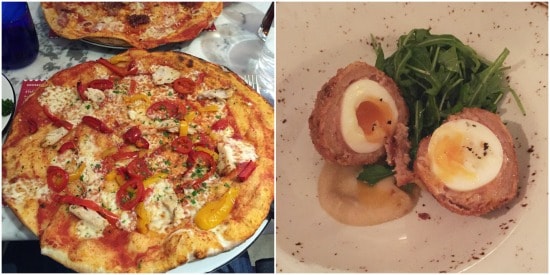 That individual-sized thin crust pizza from Pizza Express was beyond huge. Definitely delicious, but SO BIG!
Also, does someone have any good scotch egg recipes? I had THE most amazing scotch egg at Monty's Inn, and I need to recreate it at home, stat. Look at the runny egg yolk!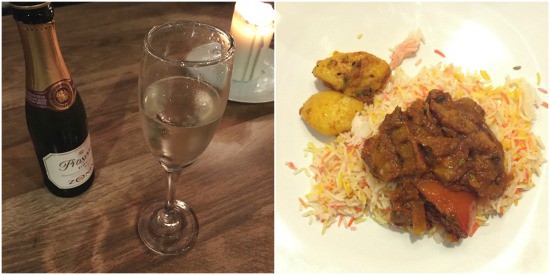 Prosecco + tandoori lamb curry on NYE. That's how I roll.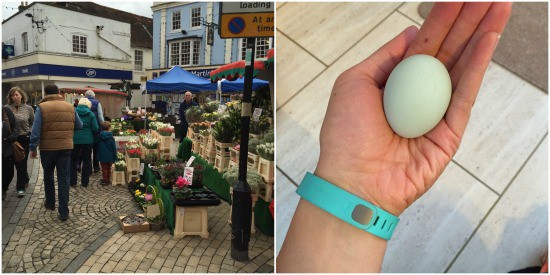 My trip isn't complete without getting a glimpse of what local markets looked like.
Another thing I found in England was a blue egg! Has anyone ever seen them before?
I swear I did more than just eat while I was in England.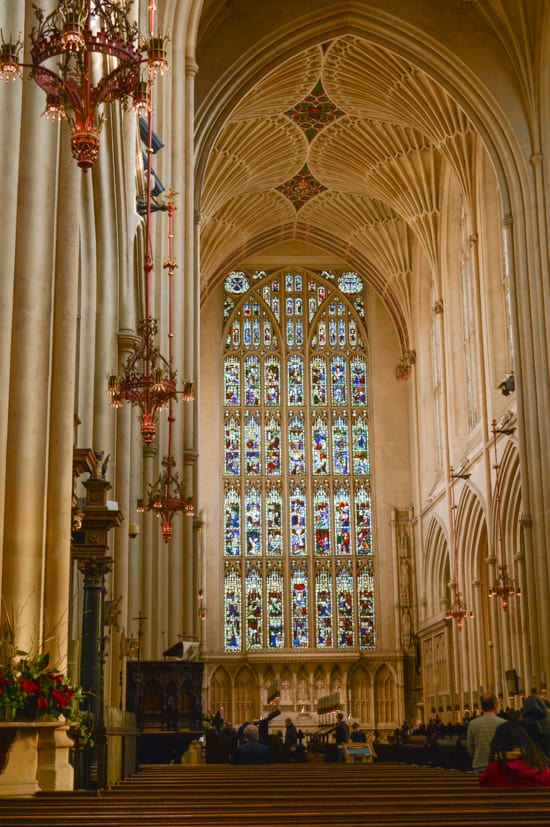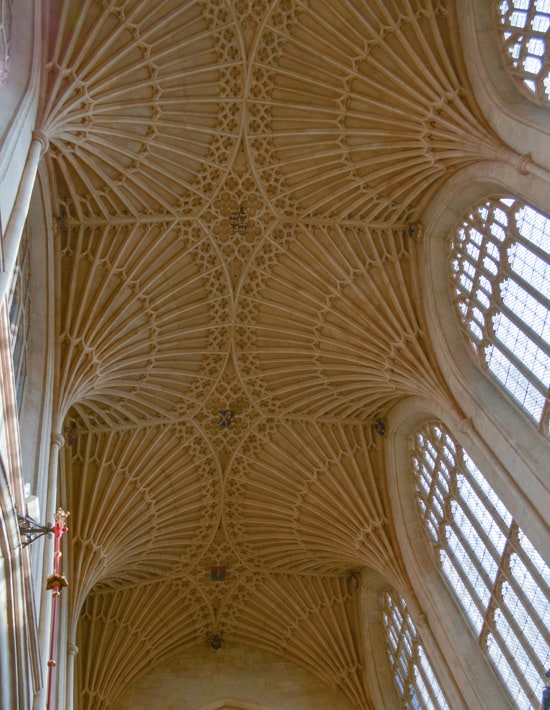 Bath Abbey had some of the most beautiful architecture I've seen. The detailing in the ceilings made my jaw drop. Really, it did.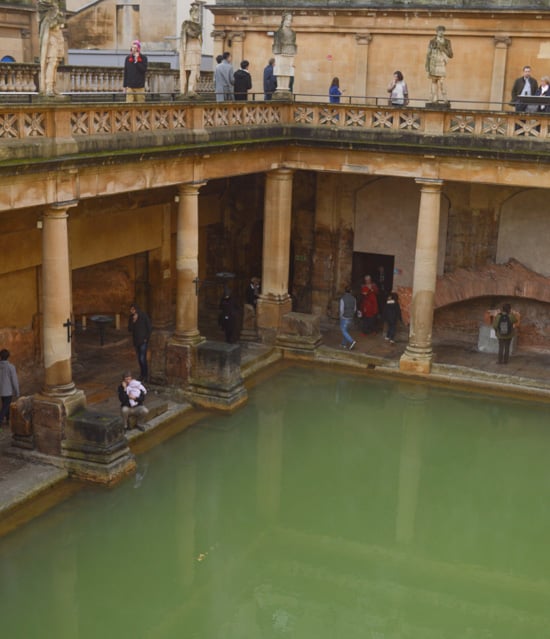 The Roman Baths.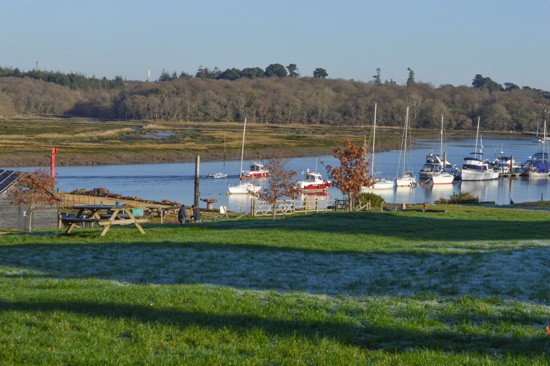 Buckler's Hard.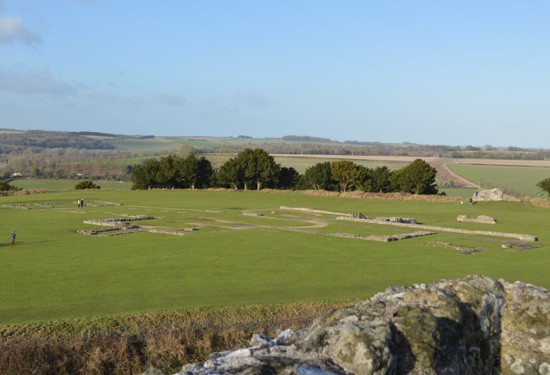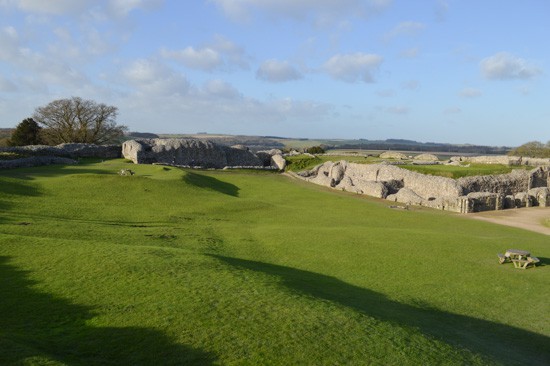 Old Sarum. The ruins of an ancient castle and cathedral.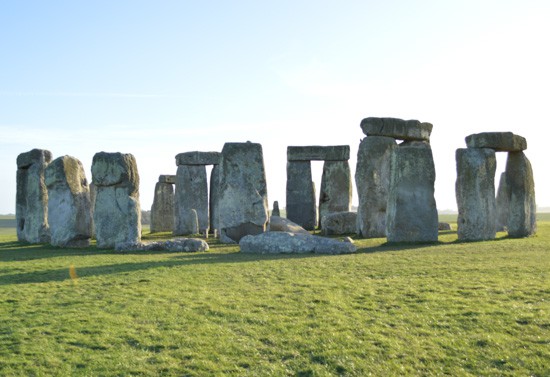 The third time's definitely the charm. When I was in England in 2011 and 2012, I wasn't too excited about going to Stonehenge because everyone kept telling me that it's just a bunch of boring rocks. This time, however, I made it a mission to get to Stonehenge. It's like going to China and not visiting the Great Wall.
Well, I suppose Stonehenge really is just a bunch of rocks, but it's still a marvel to behold. P.S. I don't think aliens had a hand in this.
Hope you enjoyed this photo journal of my eats and sights in England!