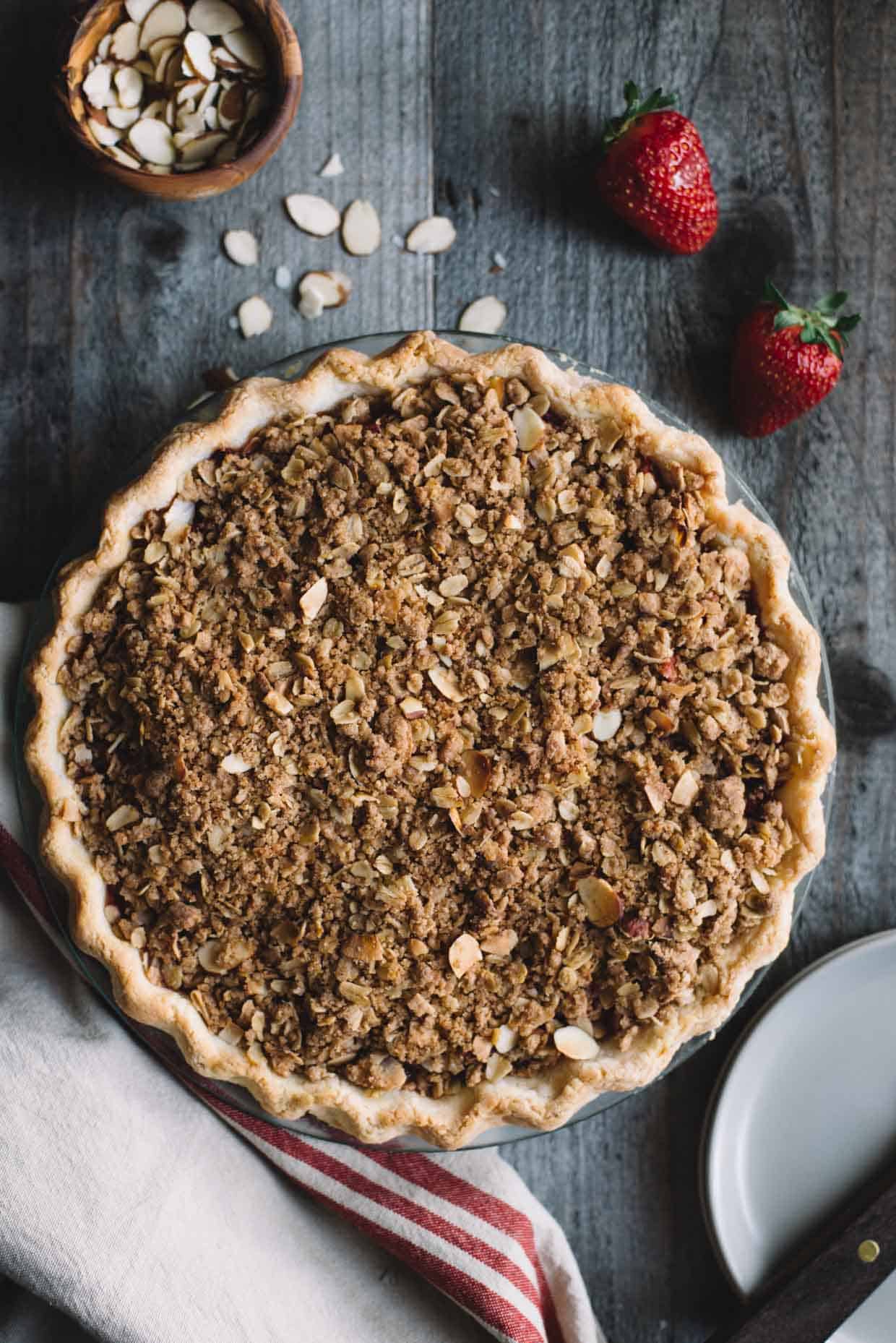 Speaking of Mama Lin, she pulled a shocker on me earlier this week when she revealed that she's been trying to learn how to take selfies. My mom . . . taking selfies. As I scrolled through 50+ photos of of Mama Lin, I noticed that in some of them, her face is covered with flowers. I asked her what that was all about, and she responds, "I wanted to take some photos of me smelling flowers!" I couldn't stop laughing! She's now asking me tips on where to position her tablet (which she uses to take selfies) to take the most flattering photos and how to make her eyes look bigger. It's as if a 16-year-old girl is living inside Mama Lin's body. It's adorable.
During our selfie discussion, Mama Lin got a chance to try out this strawberry rhubarb pie, and, much to my surprise, she loved it! She can't stand foods with too much cinnamon in it—"foods with a Western taste," as she calls it. With this pie, however, she loved the freshness of the fruits and that the pie wasn't too overly sweet. Admittedly, she doesn't eat pies too often, so you can take her opinions with a grain of salt. But everyone else who's tried this pie has also given it two thumbs up!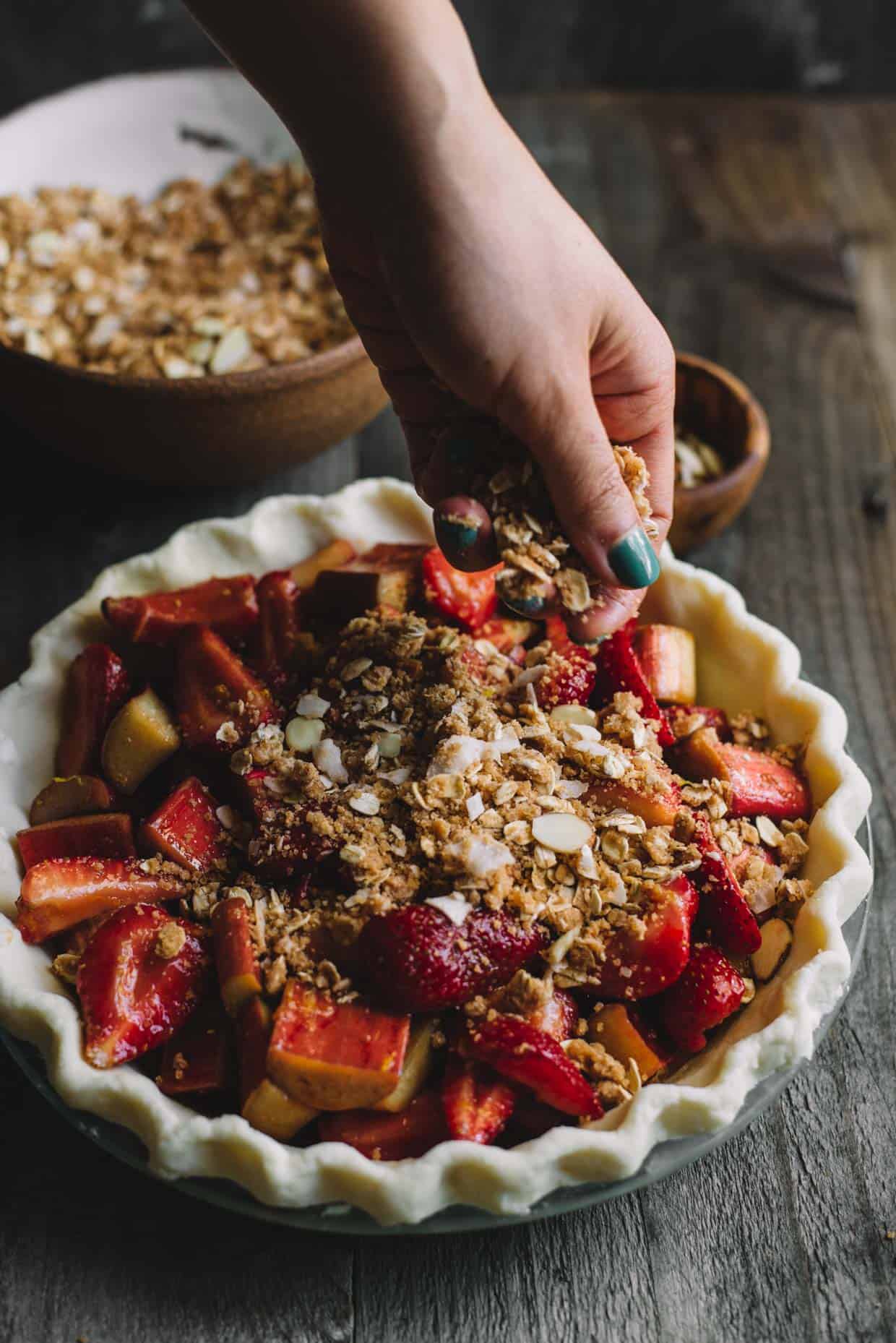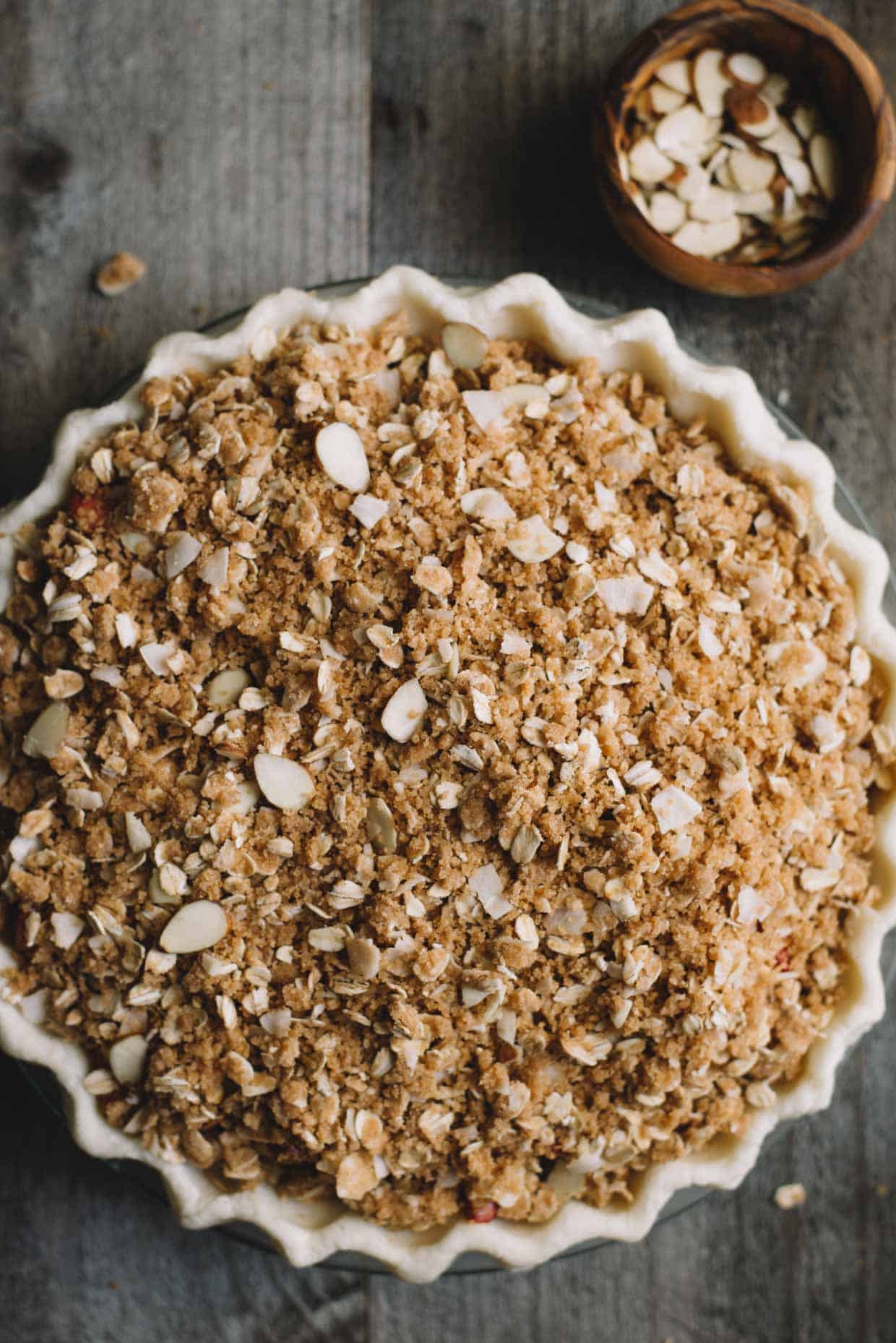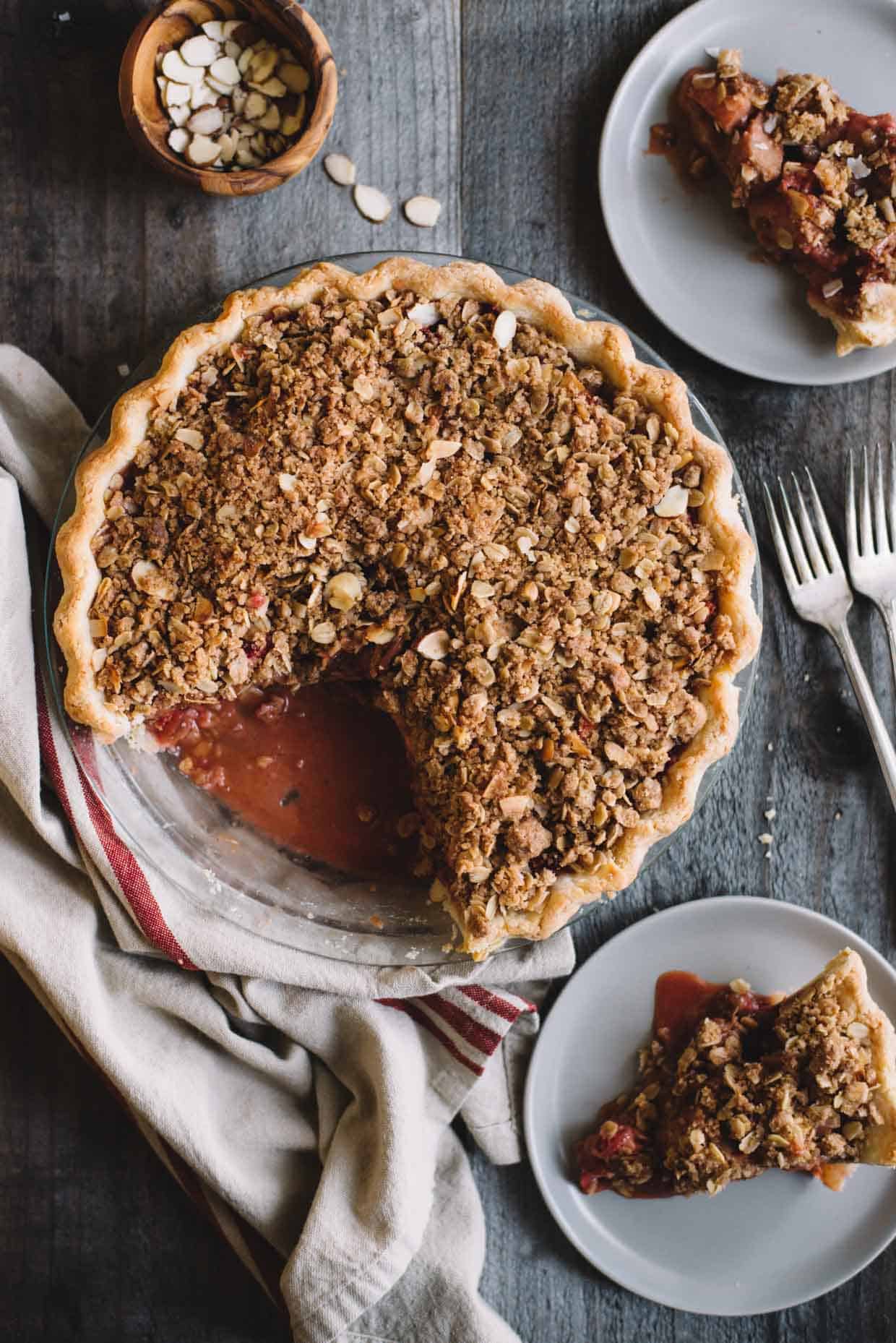 Sarah has been kind enough to let me share this pie recipe on her blog today! She's busy taking care of her adorable baby, Zoella Mae, and I was happy to step in and do a guest post while she figures out her groove in the kitchen. This pie is just the perfect thing for spring, so be sure to head over to Sarah's blog for the recipe. While you're at it, check out her vegan vanilla bean ice cream, too! It would go so well with a slice of this pie!