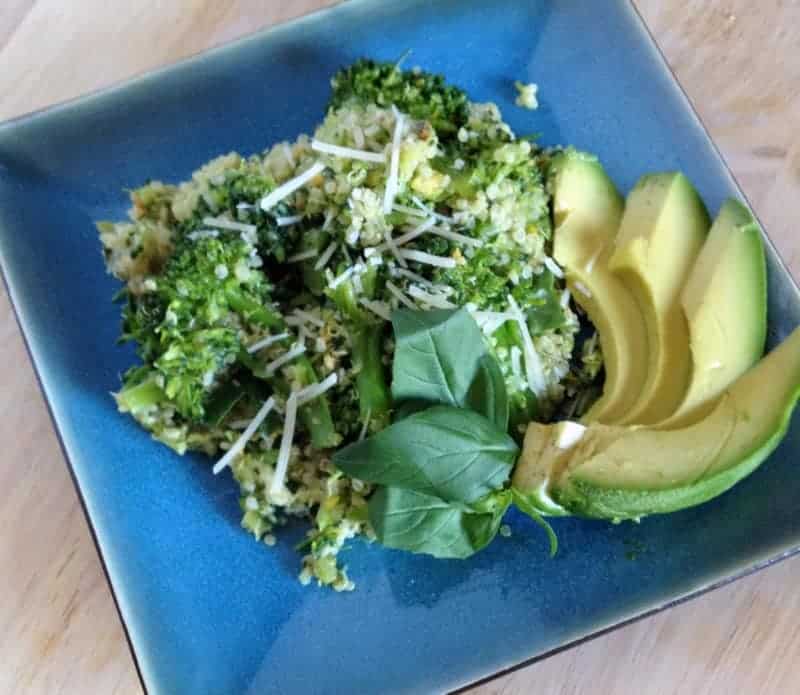 As St. Patrick's Day is coming up next week(!), I am sharing a couple of green recipes in the spirit of that festive day. My first recipe featured green tea banana coconut muffins, which you can find on my post at Fiterazzi. Today's recipe focuses on quinoa and a whole lot of green goodness: broccoli, spinach, basil, pistachios, and avocados.
I found a recipe for double broccoli quinoa on 101 Cookbooks years ago and absolutely loved the dish. The blogger behind 101 Cookbooks, Heidi Swanson, also wrote Super Natural Every Day, which is one of my go to cookbooks when I need recipe ideas. Needless to say, when I was brainstorming about green recipes, I turned to Heidi's blog and cookbook for inspiration. The best part about this recipe is that it can be done in less than 30 minutes!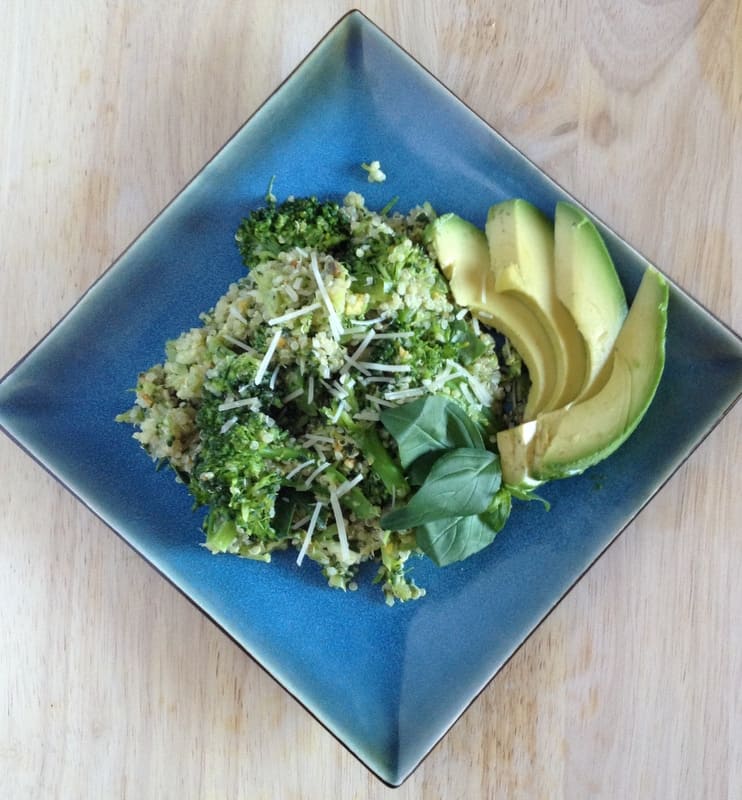 Green With Envy Superfood Lunch with Quinoa & Greens (adapted from 101 Cookbooks)
Makes 4-5 Servings
Prep Time: 10 minutes | Cooking Time: 20 minutes
Ingredients
1 cup uncooked quinoa
5 cups broccoli, florets and stems included
2 cups baby spinach, roughly chopped
1/2 cup basil leaves, roughly chopped
3-4 cloves of garlic
1/4 cup unsalted pistachios
1/4 cup freshly grated parmesan cheese
1/4 cup sour cream or greek yogurt
1 TBS olive oil
1 tsp sea salt
1 avocado, sliced (optional)
Directions
Rinse the quinoa and cook with 2 cups of water in a saucepan over medium high heat. When the water boils and starts to dry out, turn off the heat. Cover the saucepan so that the quinoa continues to cook.
While the quinoa is cooking, rinse the broccoli and cut the florets and stems into small pieces.
In a pot or deep saute pan, bring about 3 cups of water to boil.
When the water boils, add in the broccoli and cover the pot or saute pan for about 4-5 minutes. Once the broccoli looks cooked, turn off the heat and run the broccoli under cold water.
Take half of the broccoli and put it in a food processor.
Add the basil, garlic, pistachios, parmesan cheese, sour cream, and olive oil into the food processor. Blend everything until smooth.
Empty the quinoa into a large bowl. Pour the blended broccoli mixture into the bowl and stir with the quinoa. Add in the sea salt and stir.
Fold in the remaining broccoli and chopped spinach.
Top with sliced avocados and/or additional parmesan cheese.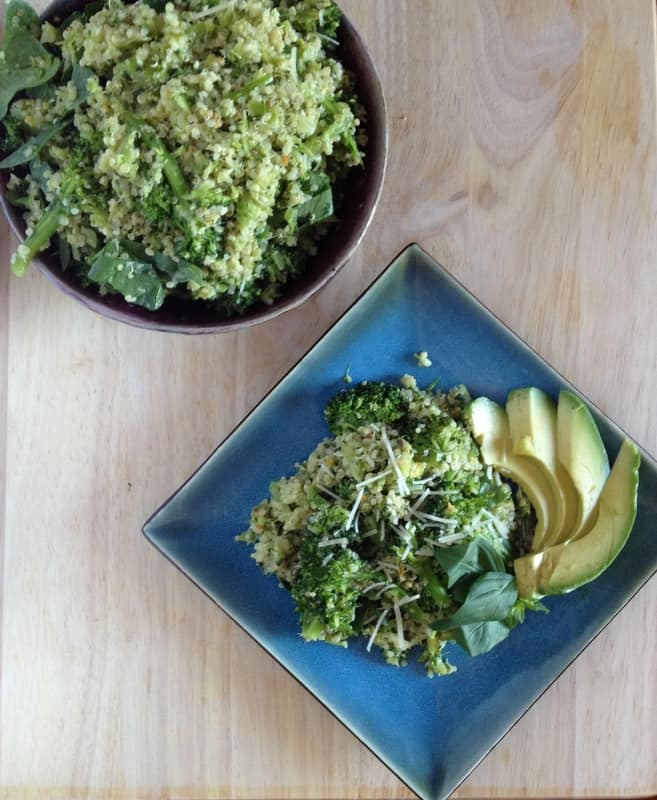 Enjoy!