TIPS ON MAKING THE BEST AVOCADO ROSE
USE A SHARP PARING KNIFE
I typically use this paring knife from Misen nowadays (affiliate link). The knife I used in the video is this Kuhn Rikon paring knife (affiliate link).
DON'T USE OVERLY RIPE AVOCADOS
Soft avocados are great for guacamole but not for avocado roses. The avocado just doesn't slice as cleanly when it's too ripe, and you'll end up with a mushy mess when you try to curl the avocado slices into a rose. I learned that the hard way. Be sure to pick a ripe avocado that's still firm.
SQUEEZE LEMON OR LIME JUICE OVER AVOCADO
You may notice that some avocados start developing black spots soon after you cut into them. To slow down that process, sprinkle lemon juice on them.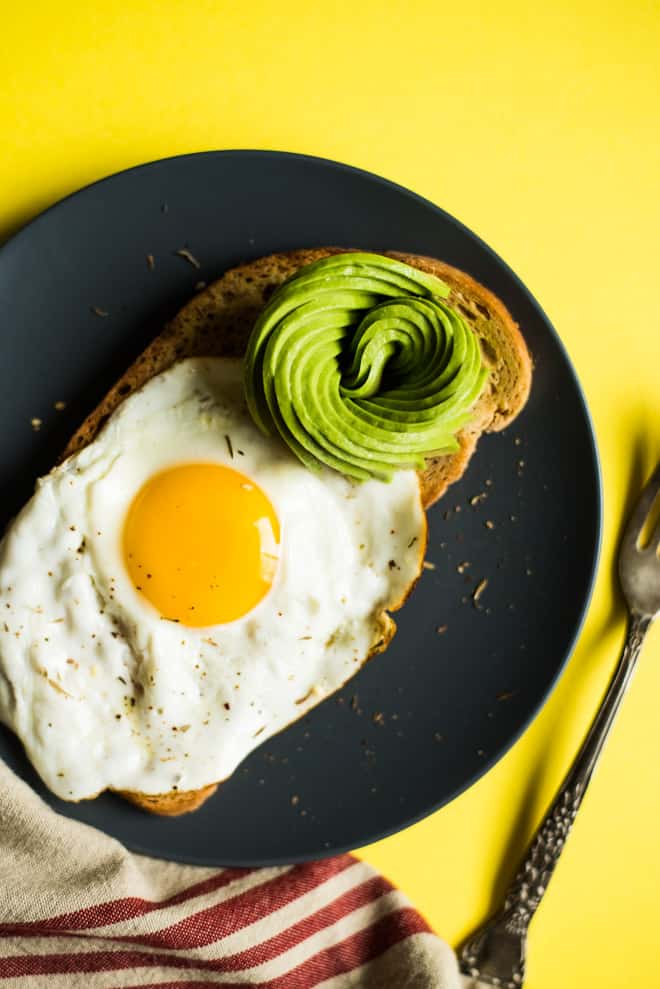 RECIPES USING AVOCADO
How To Make an Avocado Rose
Ingredients
1

ripe and firm medium avocado
Instructions
Cut avocado in half and peel off the skin. Lay one half of the avocado, cut side down, and slice the avocado thinly. You want the slices to be quite thin so that they're easier to shape. If you want a smaller rose, you'll only want to use 1/2 of the slices. Use all the slices if you want a large flower.

Fan out avocado slices so that they form a long line with the slices overlapping each other. I usually remove the small slices from the ends because they are difficult to shape. Starting from one end, curl avocado slices toward the center. Continue curling the avocado slices until you get a rose.

Serve avocado rose on toast with a fried egg, if desired. Sprinkle on your favorite spices, such as za'atar, to garnish.
Did you make this recipe?
Tag @hellolisalin or leave a star rating and comment on the blog!