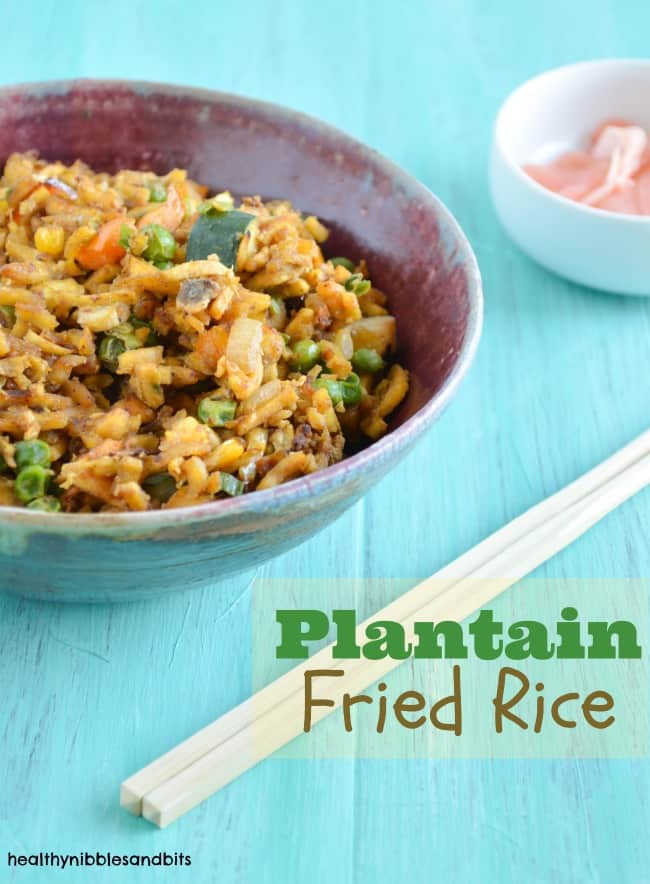 Over the weekend, this happened: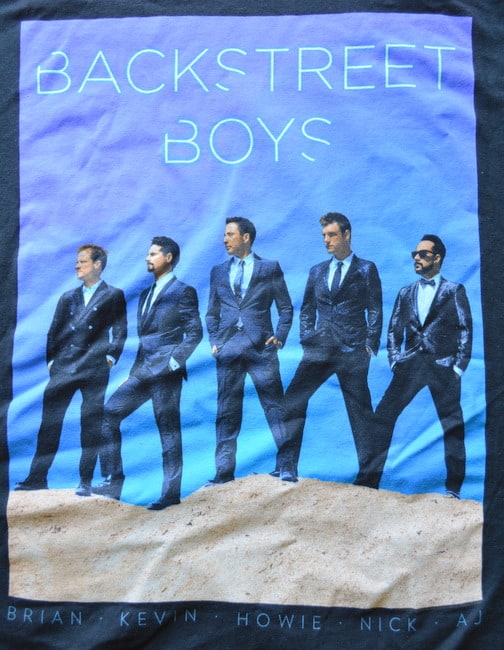 Me + BSB, at long last. 16 years ago, I bought my very first Backstreet Boys album on cassette tape, and I was on top of the world! From magazine rip-out posters, all-access videos, songs recorded off the radio, to unofficial biographies, I owned all the BSB fan paraphernalia that my pre-teen self could afford. Come to think of it, I may have started my own Backstreet Boys fan page years ago. Oh my! I suppose my blogging career started at an early age.
Although I have transitioned from being a Backstreet Boys fanatic to a casual listener over the years, my love for their old songs has not waned. I never would have imagined that I would be watching them live in concert after all these years, but I had an absolute blast. I couldn't believe that they used the same choreography from their old music videos. And yes, I know their stuff well enough to discern the dance routines from each video. I did plenty of screaming (particularly for Brian!) and a ton of singing along. My inner 12, 13-year-old had a shining moment that night!
Before the concert festivities began, I made a fun and flavorful plantain fried rice. I loved the sweet and slightly tangy flavors that the plantains added to the dish.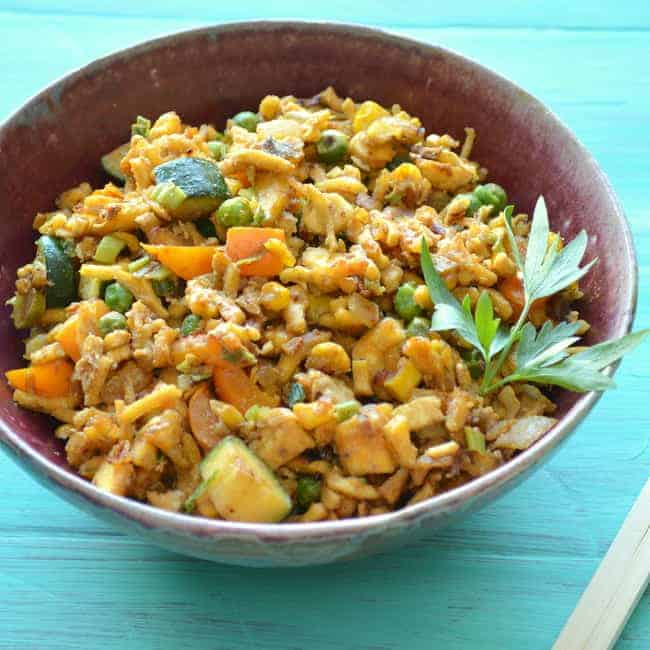 Plantain Fried Rice
Plantains add sweet and slightly tangy flavors this fried rice dish.
Ingredients
3

green plantains

1 1/2 to 2

TBS

olive oil

1/2

medium yellow onion

,

diced

1

medium zucchini

,

diced

1

orange bell pepper

,

diced (any bell pepper works)

1/4

cup

frozen corn kernels

1/4

cup

frozen peas

2

scallions

,

chopped

2

large eggs

,

whisked

2 to 3

TBS

soy sauce

1

TBS

oyster sauce

1

tsp

sesame oil

pinch

of five-spice powder (optional)
Instructions
With a paring knife, make a cut along the plantains, lengthwise. I like to make 2 cuts on a plantain (opposite of each other) for easy peel removal. Remove the thick plantain peels. Cut each of the plantains in half, widthwise.

Make plantain noodles using Blade C of a spiralizer. Chop the plantain noodles into smaller pieces so that they look like rice. Be sure to keep the plantain core that doesn't get spiralized, and chop it into small pieces as well. If you don't own a spiralizer, just grate the plantains and chop it into smaller pieces.

Heat the olive oil in a wok or large sauté pan over medium-high heat. Add the diced onions once the wok or pan is hot.

When the onions have started to brown, add the diced zucchini and pepper. Let it cook for a few minutes, add the frozen corn and peas, and stir.

Add the plantains and chopped scallions together, and let it cook for several minutes. Stir in the whisked eggs.

Once the eggs are fully cooked, add the soy sauce, oyster sauce, sesame oil, and five-spice powder, and stir. Turn off the heat. Serve with your favorite vegetable or meat dishes.

Refrigerate any leftovers in an airtight container.
Notes
Be sure to use green plantains–don't worry if there are a few yellow spots. The texture of ripe, yellow plantains tend to be mushy, making them difficult to spiralize or grate.
Did you make this recipe?
Tag @hellolisalin or leave a star rating and comment on the blog!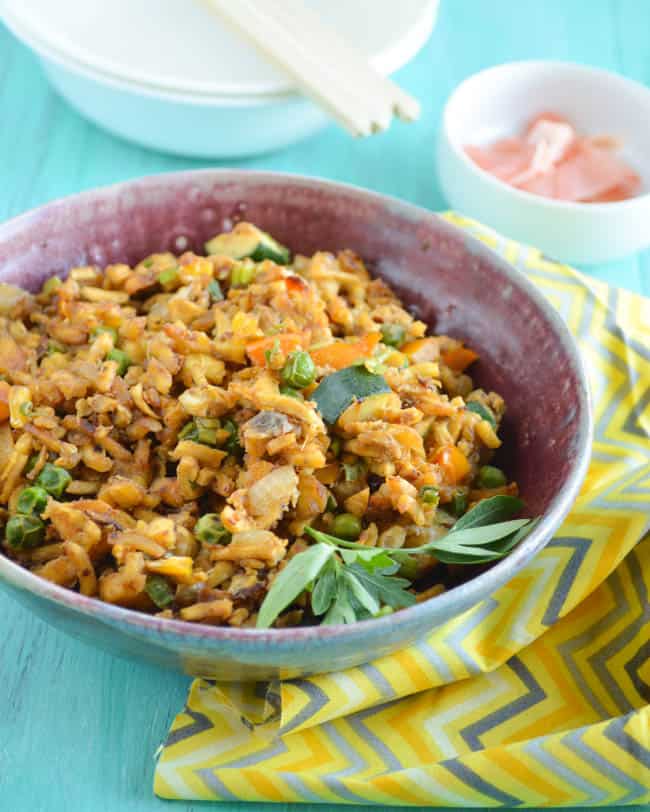 A BIT MORE ON PLANTAINS . . .
Plantains are also called "Adam's figs" or "cooking bananas."
The word "plantain" derives from the Spanish word plá(n)tano, which translates to "plane tree."
Store ripe plantains in the refrigerator for up to a week or freeze them for up to 2-3 weeks.