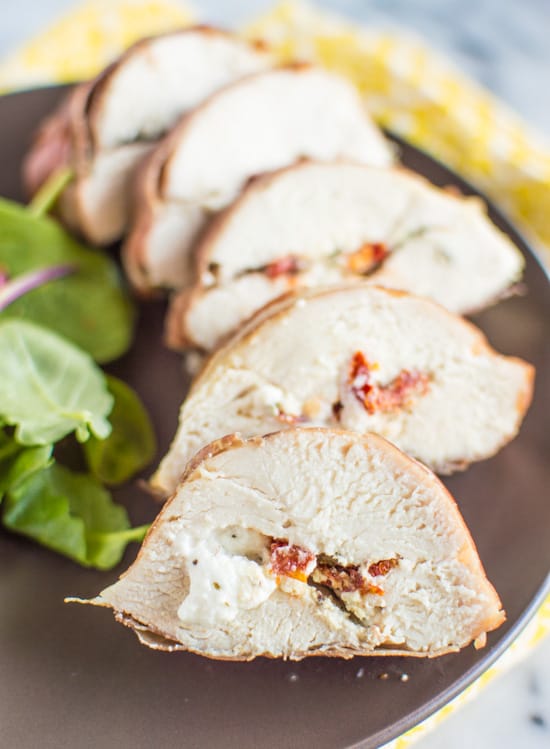 What does it say about our society when we celebrate meat on meat? The turducken, pigs in a blanket, squid stuffed with pork, and pancetta wrapped pork. We're a carnivorous bunch.
Prosciutto wrapped chicken, much to my surprise, is one of those recipes that just works. The salt from the prosciutto just sinks in and gives those otherwise bland chicken breasts a bit of character. I am a big advocate of the chicken breasts, but they always need a ton of seasoning and spices to pick up the slack.
Here, the prosciutto, goat cheese, sun-dried tomatoes, and oregano are definitely doing their job to make these chicken breasts shine. They're great like that.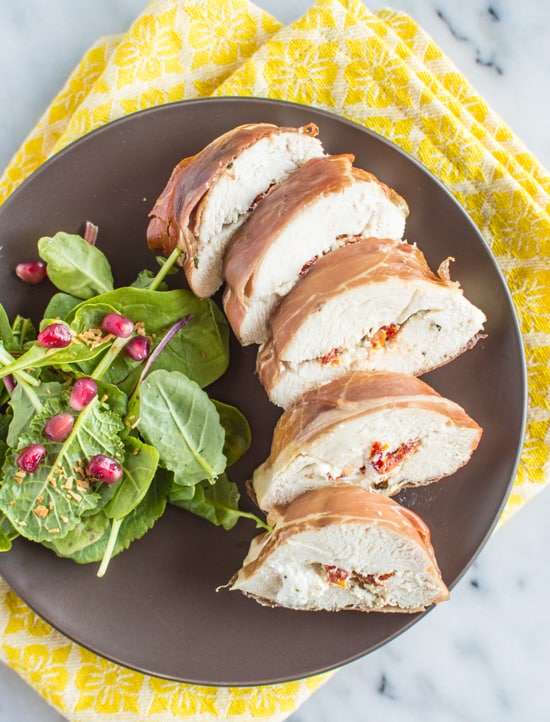 When I was eating prosciutto wrapped chicken in the UK, they were served with some of the best roasted potatoes I've ever had. Extra crispy on the outside, and soft like clouds on the inside. I've been desperately trying to recreate those potatoes in my kitchen without much success. I've boiled potato chunks, shook them up in the pot, and poured them onto a preheated pan that's drizzled with oil. What am I doing wrong?
Stay tuned for my adventures in crispy roasted potatoes. I have a feeling I'll be showing a number of potato failures in the weeks to come. In the meantime, enjoy these beautiful prosciutto wrapped chicken breasts!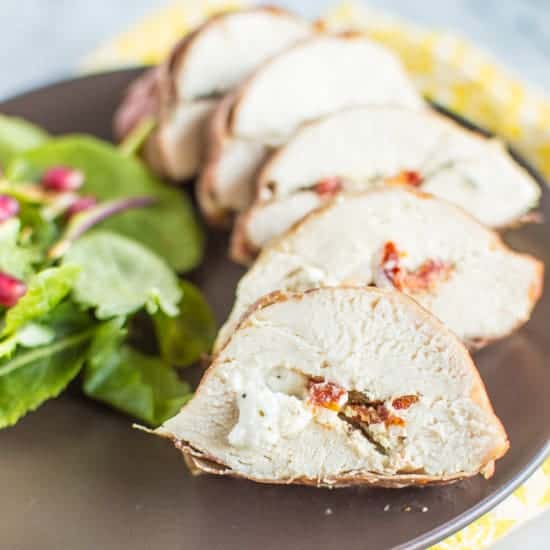 Prosciutto Wrapped Chicken with Goat Cheese
Ingredients
4

chicken breasts

6

TBS

herbed goat cheese

,

plain goat cheese works also

4

pieces

of sun-dried tomatoes

,

thinly sliced

1

TBS

chopped fresh oregano

,

or your favorite herbs

8

slices

of prosciutto
Instructions
Preheat oven to 425 degrees F (220 degrees C). Line a rimmed baking sheet with foil and grease it with cooking spray.

Butterfly each chicken breast. Lay it flat on a cutting board. With your knife parallel to the board, cut into the chicken breast about 3/4 of the way in. Open the chicken breast up like a book. Spread 1 and 1/2 tablespoons of goat cheese inside each breast. Lay the slices of sun-dried tomatoes on top. Finally, sprinkle on a tiny bit of chopped oregano on each breast.

Wrap each breast with two slices of prosciutto.

Place the breasts on the prepared baking sheet. Bake for 23 to 25 minutes, or until the chicken has reached 165 degrees F (73 degrees C). You can also cut into to chicken to see if it's still pink inside. If it is, bake it for a few more minutes.

Serve immediately with your favorite vegetables!
Did you make this recipe?
Tag @hellolisalin or leave a star rating and comment on the blog!
Looking for more ways to cook with chicken or prosciutto? Try these recipes: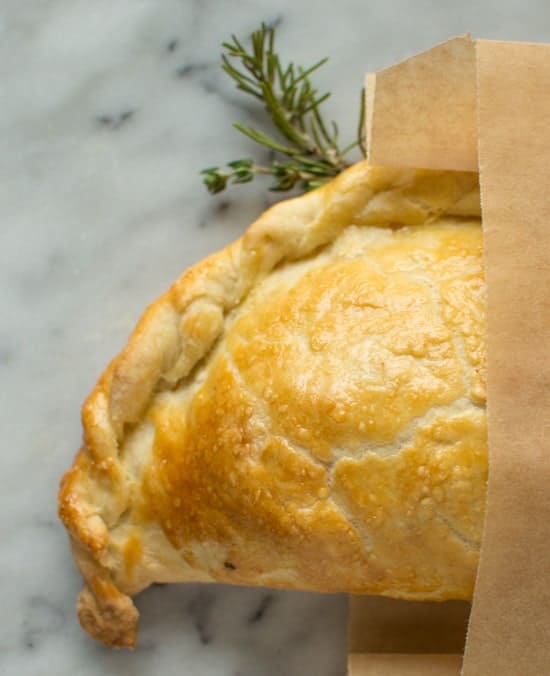 Chicken & Root Vegetable Pasties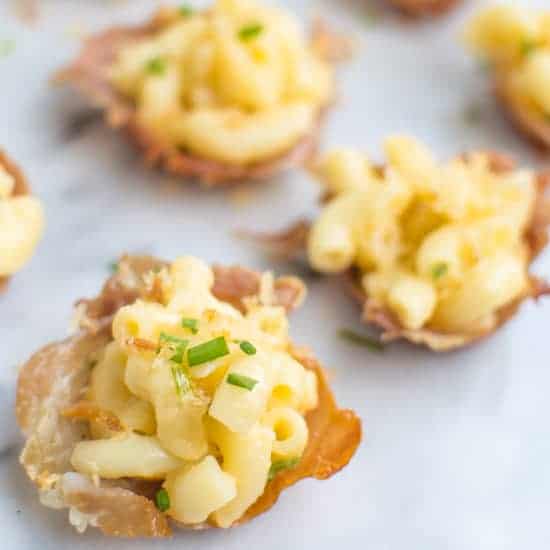 Macaroni & Cheese Prosciutto Bites