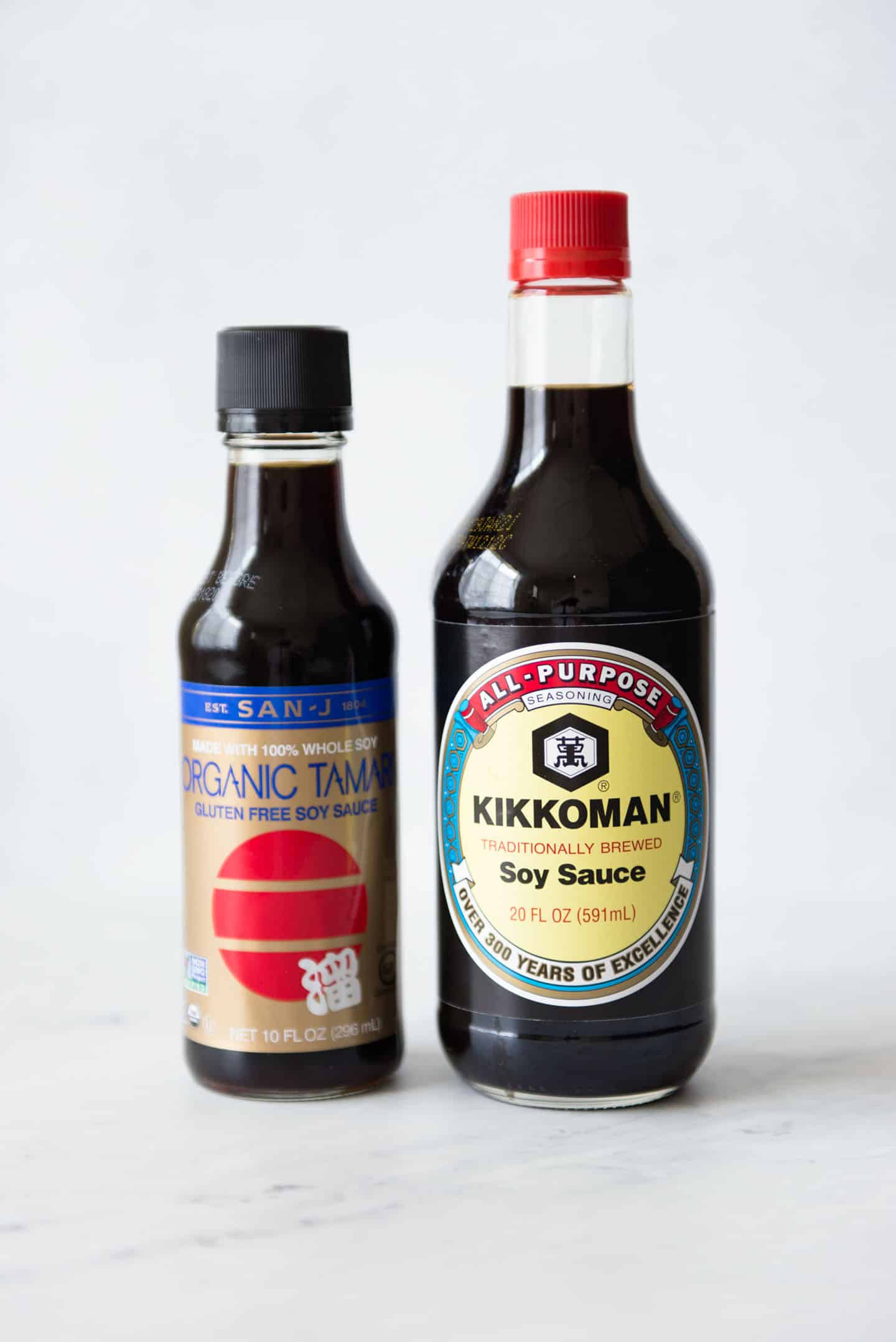 Written by: Lisa Lin & Diann Leo-Omine. Photos by Lisa Lin.
Although I grew up using Chinese-style soy sauces, I wasn't familiar with tamari until I started blogging, when I noticed tamari being listed in the ingredients of gluten-free recipes. It's easy to assume that tamari is merely a gluten-free version of soy sauce because of the similarities in the way they look and taste. However, the differences between tamari vs soy sauce are more complex as I explain below.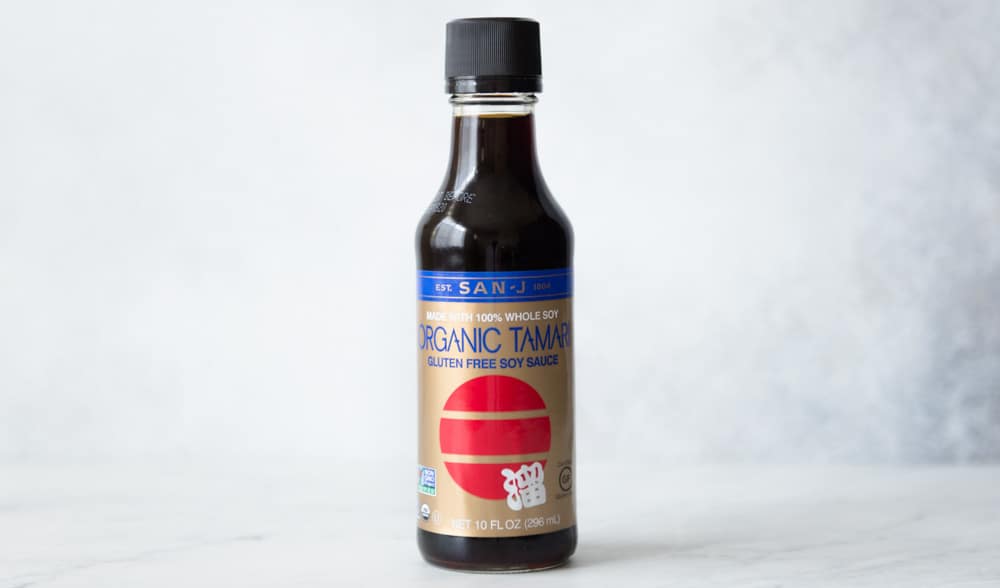 WHAT IS TAMARI?
Tamari (or tamari shoyu) is a Japanese type of soy sauce derived from miso (fermented soybean paste). When miso ferments for at least a few weeks, a liquid naturally forms around the miso. The liquid that accumulates around miso is tamari (in Japanese, tamari can mean "pool" or "collection").
The brewing process of commercial tamari has changed over time, but the sauce is usually brewed with no wheat or trace levels of wheat. That's why so many recipes recommend using tamari as an alternative to regular soy sauce. If you are celiac or gluten-free, make sure to double check the ingredients for wheat.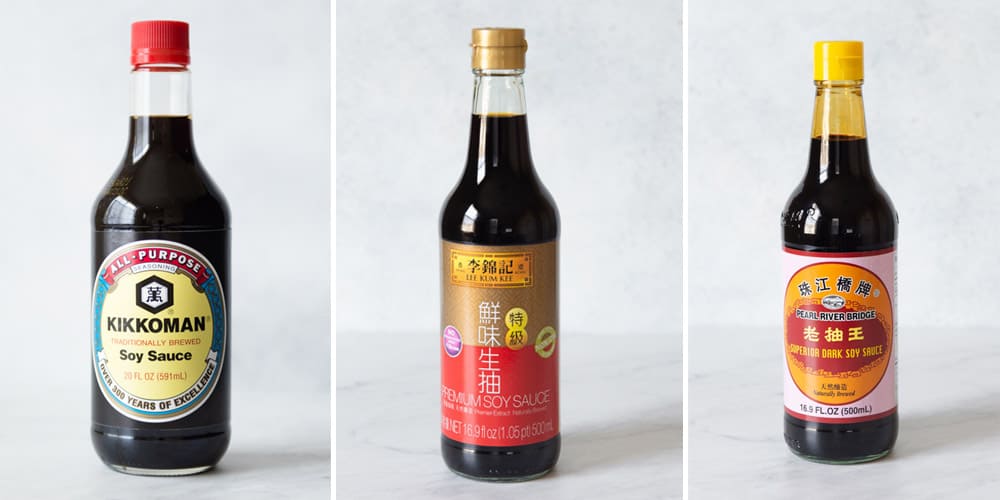 WHAT IS SOY SAUCE?
Soy sauce is the liquid derived traditionally from a combination of fermented soybeans and roasted wheat. Like tamari, soy sauce is loaded with umami, a savory and sweet flavor that stands out among the five tastes. Soy sauce is what you see on the table at Chinese restaurants or receive in little packets along with your take out.
There are differences between Chinese-style and Japanese-style soy sauce. In Chinese cuisine, the two most commonly used varieties of soy sauce are light soy sauce (生抽, sheng chou) and dark soy sauce (老抽, lao chou). Chinese light soy sauce is the all-purpose soy sauce that you'd use in everyday cooking, such as stir fries, marinades, or dipping sauces. When you see "soy sauce" in my recipes, it's referring to light soy sauce. Light soy sauce shouldn't be confused with low-sodium soy sauce. The former merely refers to soy sauces that are less fermented than dark soy sauces; the latter usually refers to light soy sauce that contains less sodium.
Dark soy sauce is thicker, darker, more fermented, and slightly more sweet than light soy sauce. Typically, you would use dark soy sauce for marinades or braises. Because Chinese dark soy sauce has a stronger malty flavor, most recipes use it sparingly. Dark soy sauce is often used to complement the flavors of light soy sauce or other sauces. You can see an example of this in the marinade of my cha siu recipe (Cantonese BBQ Pork).
Similarly, Japanese-style soy sauces (shoyu) come in many varieties. However, unlike Chinese soy sauce, Japanese dark soy sauce (koikuchi shoyu) is the most commonly used variety. The standard Kikkoman soy sauce is an example of koikuchi shoyu. Japanese light soy sauce (usukuchi shoyu) is lighter in color and saltier than koikuchi shoyu.
WHAT'S THE DIFFERENCE BETWEEN TAMARI VS SOY SAUCE?
As mentioned above, tamari is usually brewed without wheat or with trace levels of wheat. In contrast, soy sauce is brewed with soybeans and wheat. The differences in the brewing methods often leads to a higher protein content in tamari. Visually, tamari is darker and thicker than soy sauce. As a result, tamari will darken your food. In terms of taste, tamari has a deeper, more rich flavor compared to soy sauce.
Unlike soy sauce, there isn't a light or dark variety of tamari. However, you can find low-sodium versions of tamari. Though tamari also contains more protein and less preservatives than soy sauce, it also can be more expensive.
CAN YOU SUBSTITUTE SOY SAUCE WITH TAMARI?
For the most part, yes! Although I have my recommendations, it's really up to your preference. Personally, I use soy sauce more than tamari because it's closer to the flavors I remember in Chinese cooking. However, if I'm developing gluten-free recipes, I prefer tamari. If you are avoiding or are allergic to gluten, be sure to check the labels thoroughly, as not all tamari is gluten free!
TAMARI & SOY SAUCE BUYING GUIDE
TAMARI
For tamari, I recommend getting a bottle of San-J tamari. They are widely available in the Asian sections of your grocery store or on Amazon. San-J produces standard, organic, and low-sodium versions of tamari.
CHINESE-STYLE SOY SAUCE
In terms of Chinese-style light soy sauce (生抽), I tend to use Lee Kum Kee Premium Soy Sauce, though Pearl River Bridge is another popular brand. You should be able to find either brand in the Asian section of your grocery store, Asian supermarkets, or on Amazon. For dark soy sauce (老抽), I use either Lee Kum Kee or Pearl River Bridge. You probably need to go to Asian supermarkets to pick up a bottle of dark soy sauce, but you can also find it on Amazon.
JAPANESE-STYLE SOY SAUCE
In terms of Japanese-style dark soy sauce (koikuchi shoyu), I typically buy Kikkoman. You can find Kikkoman in the Asian sections of your grocery store, in Asian supermarkets, or on Amazon. Kikkoman also produces light soy sauce (usukichi shoyu), but you'd have to go to a Japanese supermarket to find it or visit Amazon. You can also explore other brands of Japanese-style soy sauces if you shop at Japanese supermarkets. In the Sacramento area, I tend to go to Oto's Marketplace. When I lived the Bay Area, I frequented Suruki Supermarket and Nijiya Market.
RECIPES USING TAMARI AND SOY SAUCE
SOY SAUCE
TAMARI
Hope this guide answered a few questions about tamari vs soy sauce!