This tangy 6-ingredient soy and vinegar dumpling sauce is great for serving with dumplings or scallion pancakes. The dumpling sauce recipe uses Zhenjiang vinegar, which gives the sauce a malty flavor. (By the way, click here for my chicken potstickers recipe.)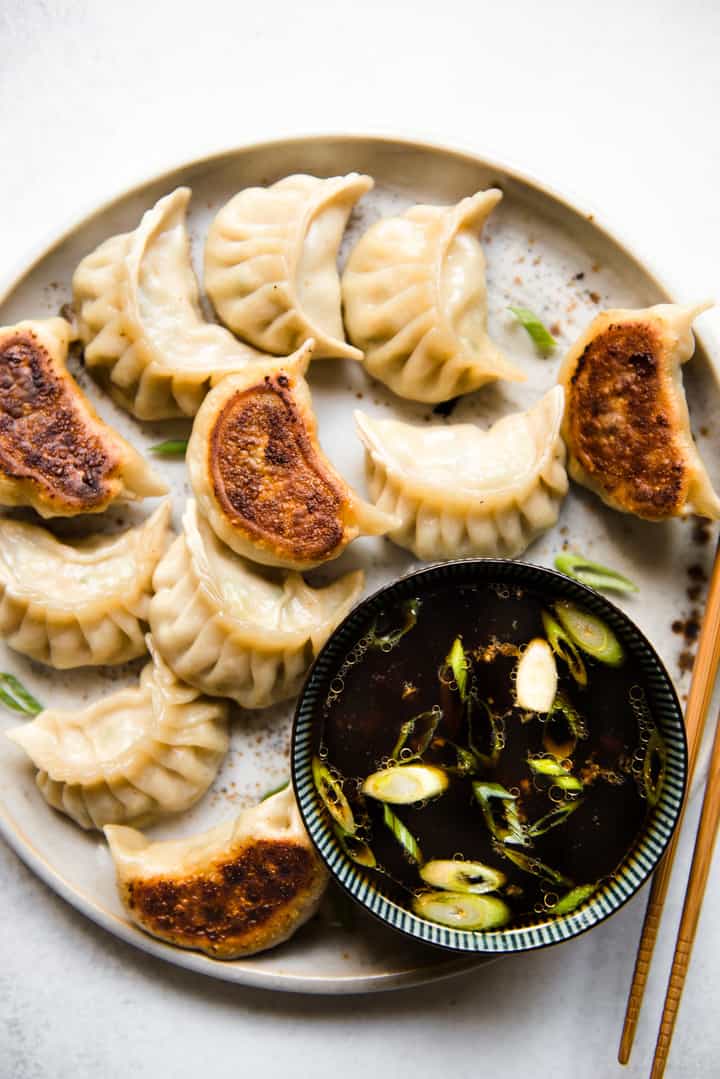 Whenever I lead a dumpling class, I always prepare several sauces to serve with the dumplings we cook. Time and time again, my students tell me that their favorite sauces are my sweet chili sauce and this soy and vinegar dumpling sauce.
One of the key ingredients to my soy and vinegar dumpling sauce is Zhenjiang vinegar (or chinkiang vinegar, 鎮江香醋). Originating from China's Jiangsu region, Zhenjiang vinegar is an aged black vinegar that is made from various grains, often wheat and rice. The flavor profile of the vinegar is tangy, rich, malty, and slightly sweet. You can find it in Chinese supermarkets or on Amazon.
If Zhenjiang vinegar is difficult for you to obtain, you can use rice vinegar instead. My original recipe uses rice vinegar, and many people enjoyed that version of the dumpling sauce. Do note that rice vinegar is more bright and tangy, so you might not need as much rice vinegar.
HOW TO MAKE AHEAD
You can make this sauce up to 4 days ahead. Don't add the scallions until the day you plan to consume the sauce. I find that the scallions tend to go a little funky when left in the dipping sauce for too long.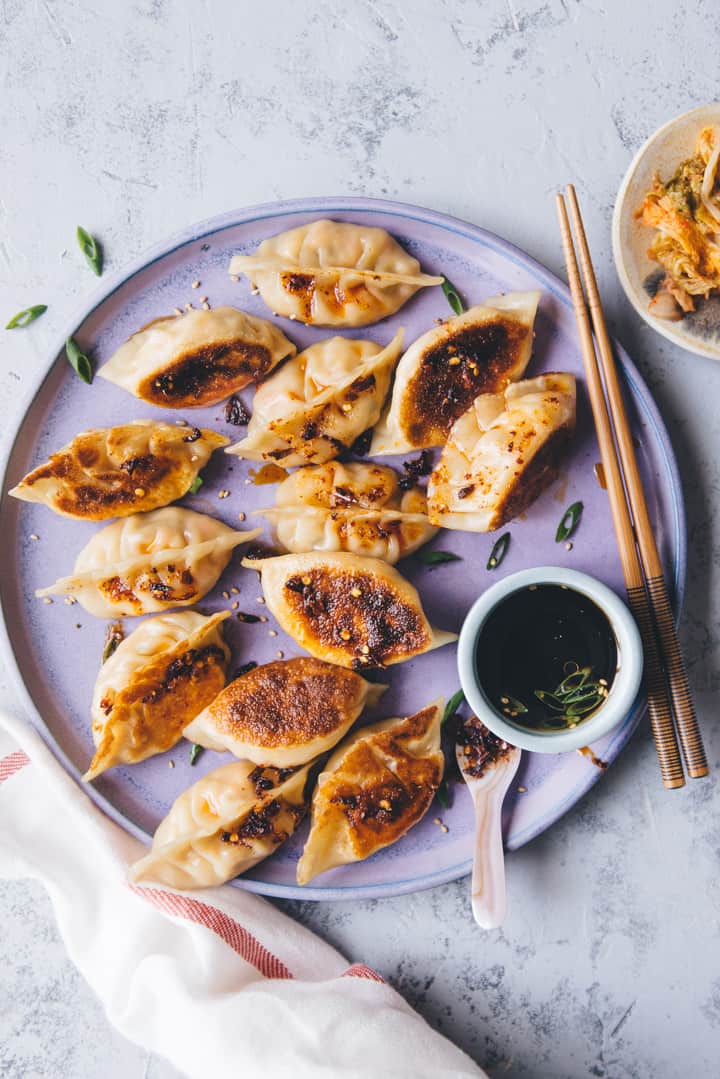 DISHES TO SERVE WITH THE DUMPLING SAUCE
Print
6-Ingredient Soy and Vinegar Dumpling Sauce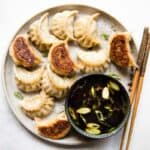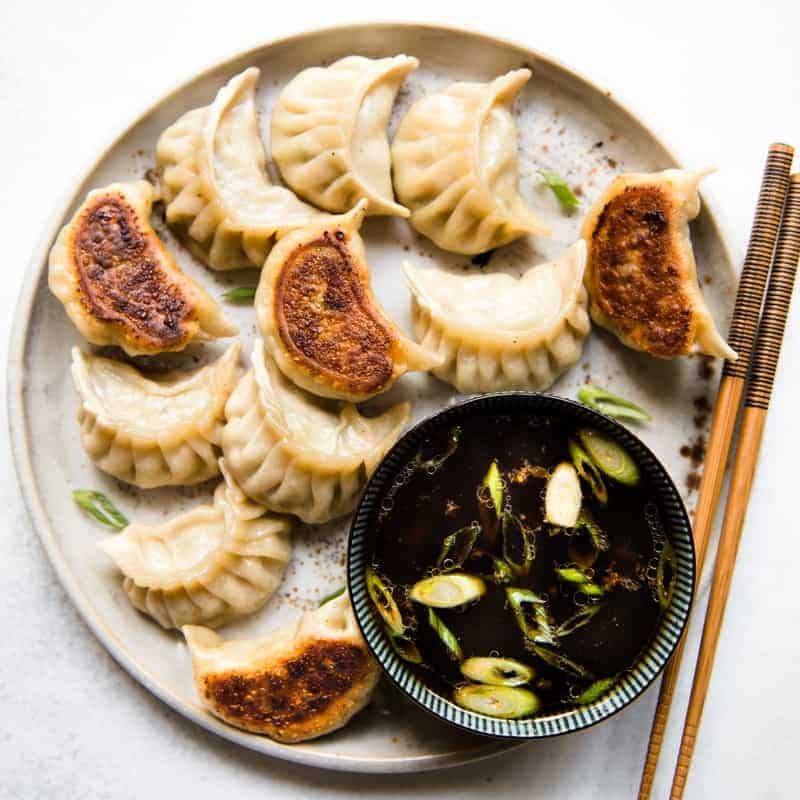 If you want to scale up the recipe, double the ingredients to make a larger batch.
Author:
Prep Time:

10 minutes

Total Time:

10 minutes

Yield:

Makes about 1/2 cup of sauce
Ingredients
1/4 cup soy sauce

1/4 cup Zhenjiang vinegar (or chinkiang vinegar)

1 teaspoon sesame oil

1 teaspoon minced garlic

1/2 teaspoon minced ginger

1 stalk of scallions, thinly sliced
Instructions
Stir all ingredients in a bowl. Let the sauce sit in the bowl for 15 minutes before serving. This gives time for the herbs and spices to infuse the sauce with its flavors.

Refrigerate any leftover sauce in a jar. It should keep for about 4 days. You can use leftover sauce for stir fries,

fried rice

,

or

chow mein

.
Notes
NUTRITION INFORMATION: Amount for Entire Recipe: Calories: 105, Total Fat 4.7g, Saturated Fat: 1g, Cholesterol: 0mg, Sodium: 4027mg, Total Carbohydrate: 6.5g, Dietary Fiber: 1g, Sugar: 2g, Protein 8g
SUBSTITUTION: You can substitute Zhenjiang vinegar with rice vinegar.