Written by Diann Leo-Omine & Lisa Lin, Photos by Lisa Lin.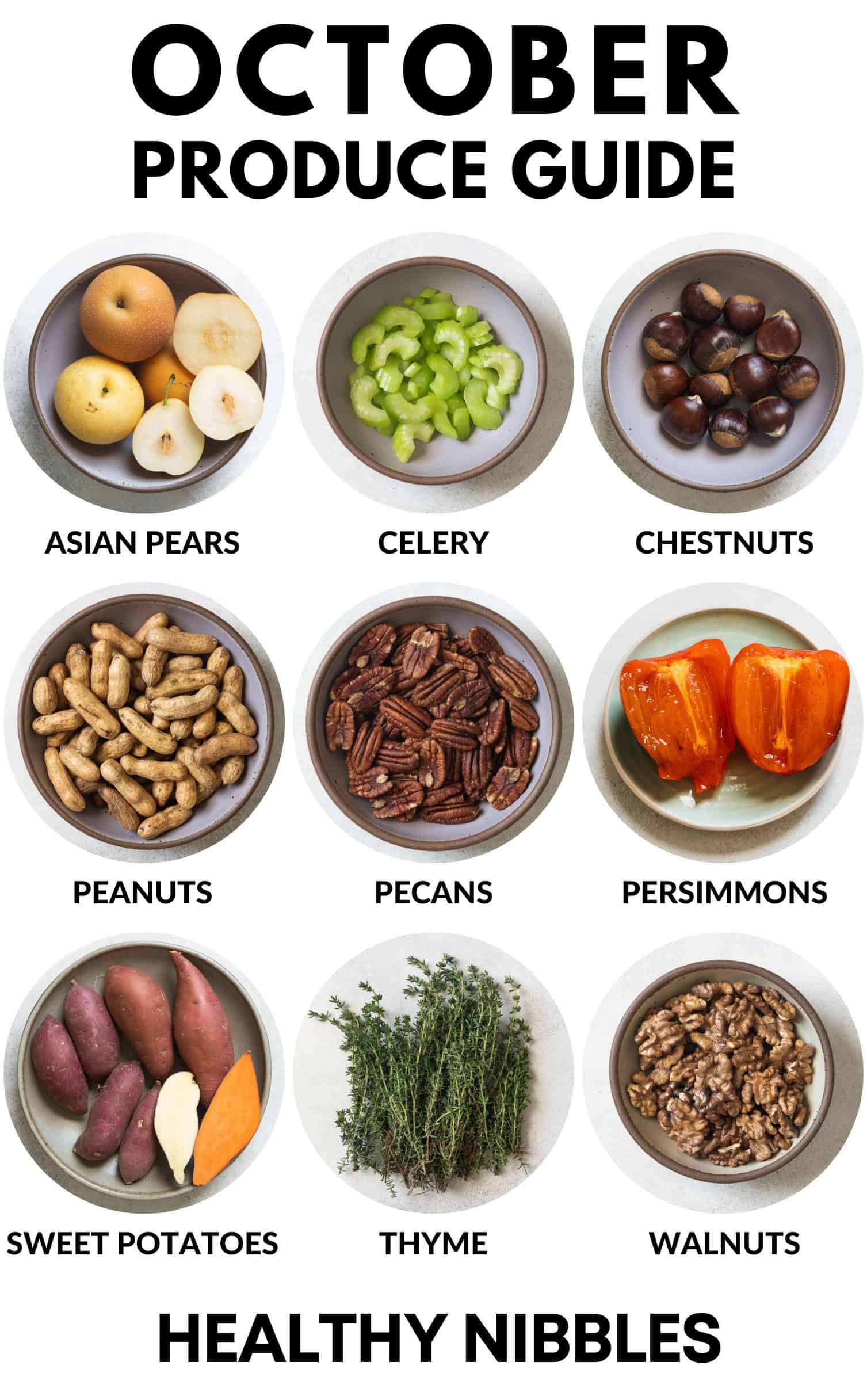 Come late-October in Sacramento, it's finally time to break out the sweaters and scarves. The shorter the days, the heartier the produce becomes. A good rule of thumb in the fall is that most produce will benefit from a high-heat roast in the oven. There's sweet potatoes true to their name, crisp celery, and juicy Asian pears. Be on the lookout for the arrival of persimmons (especially the hachiyas!)
ASIAN PEARS
Asian pears have a delightful juicy snap to their bite, a great textural contrast to a grazing platter. Contrary to what many believe, they are not related to apples in spite of their crisp texture and often squat, rounded shape. Asian pears are categorized between the Japanese (nashi, なし) and Chinese (li, 梨) varieties. The nashi variety generally resembling apples while the li variety with a tapered top more similar to a standard pear. High in vitamins C and K, they come in brown, golden yellow, and green varieties. Fun fact: Asian pears not only add sweetness but also tenderize Korean BBQ meats!
HOW TO CHOOSE AND STORE ASIAN PEARS
Choose Asian pears that are firm and unbruised, as they damage very easily (which is why many are sold at the grocery store in a protective netting). Note that some varieties are russeted, meaning they have naturally occurring patches of brown – this coloring does not count as bruising. They're ready to eat upon picking and do not ripen after harvest. Keep at room temperature for a few days or the refrigerator for several weeks.
RECIPES USING ASIAN PEARS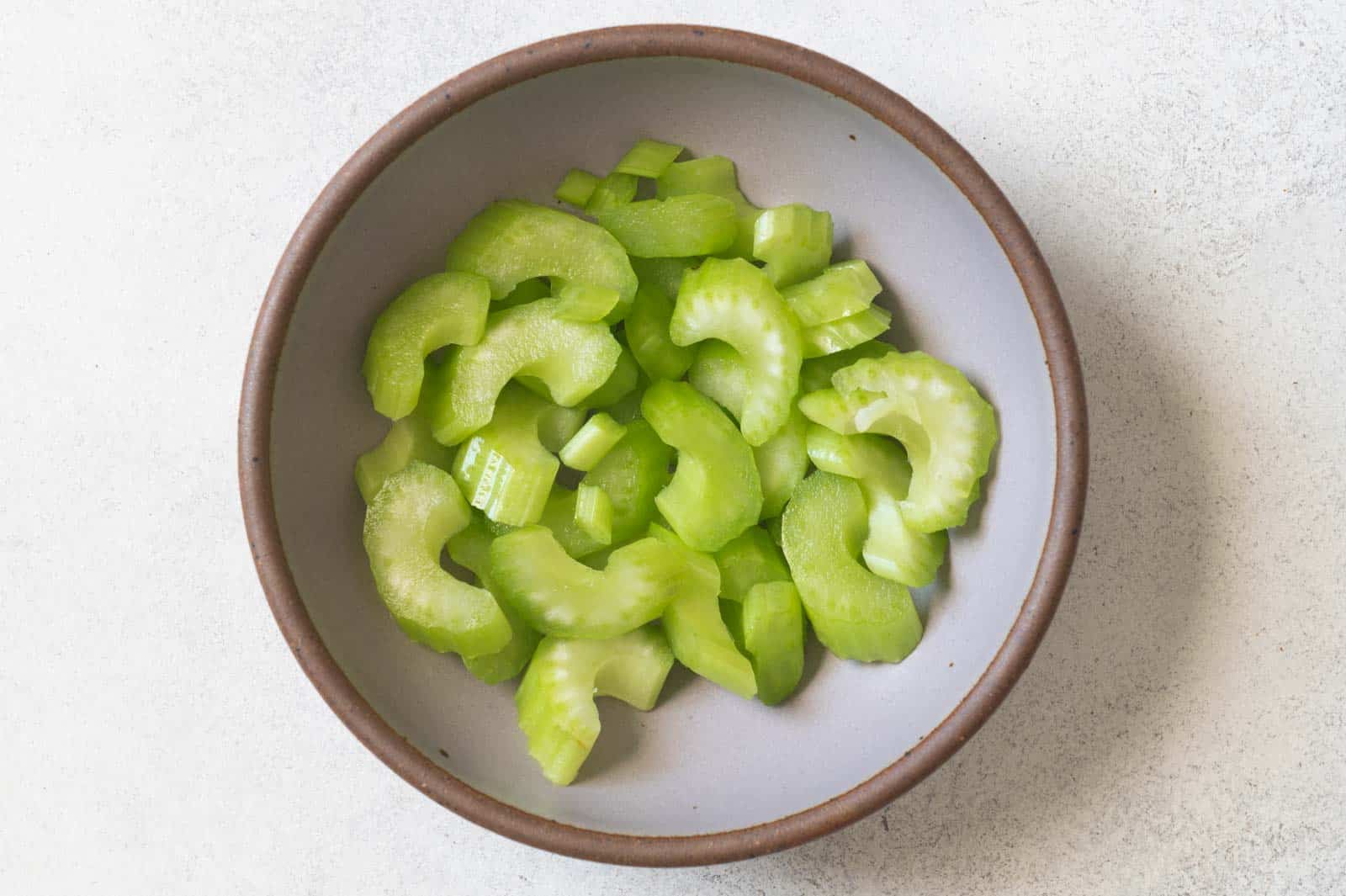 CELERY
As the weather starts to cool down, celery is more than just a good base for a soup or stew. We primarily use celery for its stalks but the leaves add extra flavor as well. Pale green Pascal celery is the variety most commonly grown and sold in the United States. Chinese celery has skinnier stalks than Pascal celery, and offers an even more distinct flavor.
HOW TO CHOOSE AND STORE CELERY
Choose celery with crunchy looking stalks. Celery can be stored in the refrigerator crisper for up to three weeks.
RECIPES USING CELERY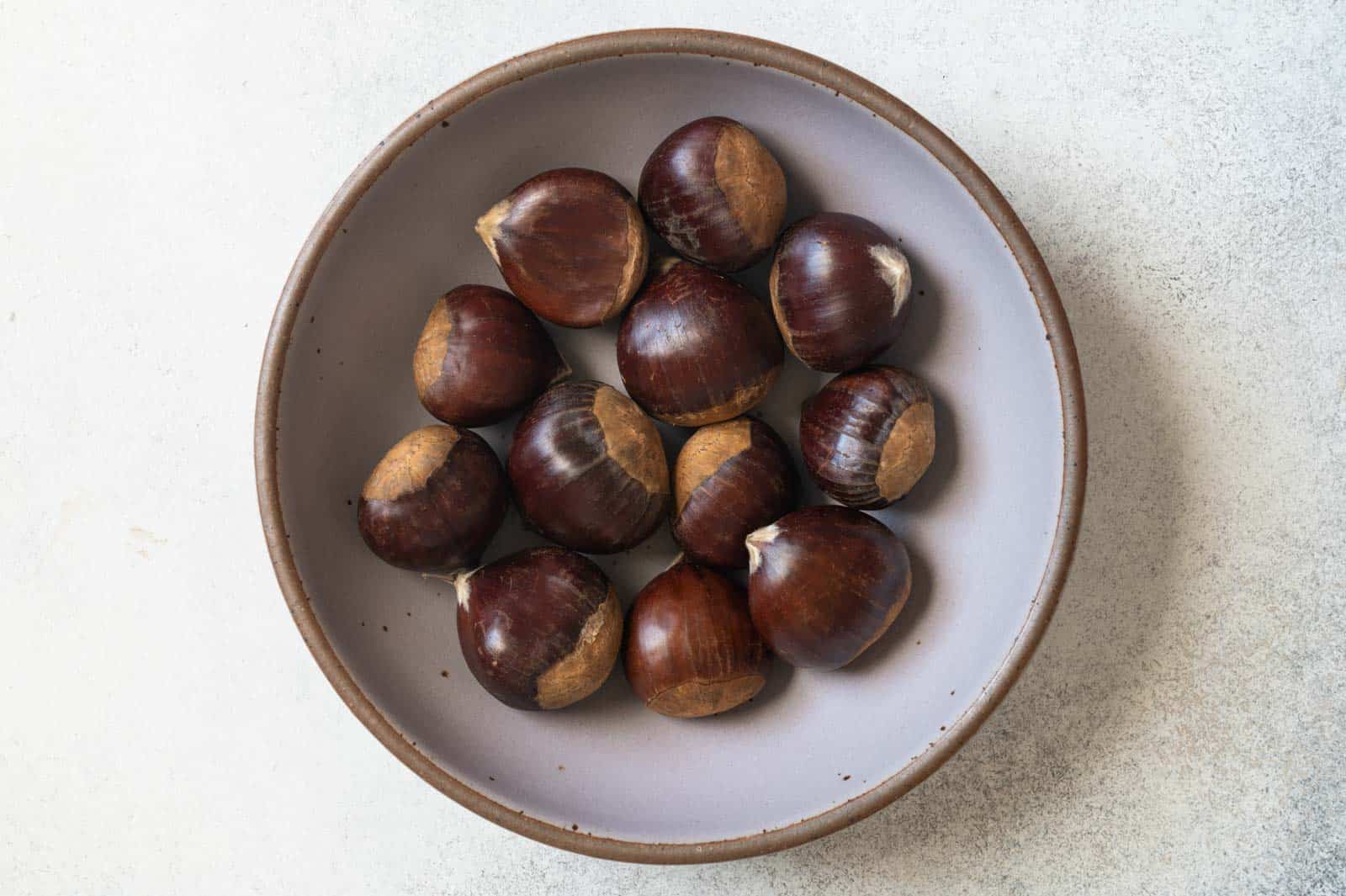 CHESTNUTS
This earthy sweet nut is a fall and winter holiday classic, whether roasted, boiled, or steamed.
To prepare, score the exterior shell with a paring knife, then roast or boil for 15 minutes to aid with removing the skin before proceeding on in your recipe. If you don't score them, they can explode! Note that chestnuts have no relation to water chestnuts.
HOW TO CHOOSE AND STORE CHESTNUTS
Choose weighty chestnuts with uniform exteriors. Skip over chestnuts that make noise or have signs of breakage, which indicate dryness. Chestnuts are very perishable and can be kept in the refrigerator up to 1 to 2 weeks if unpeeled.
RECIPES USING CHESTNUTS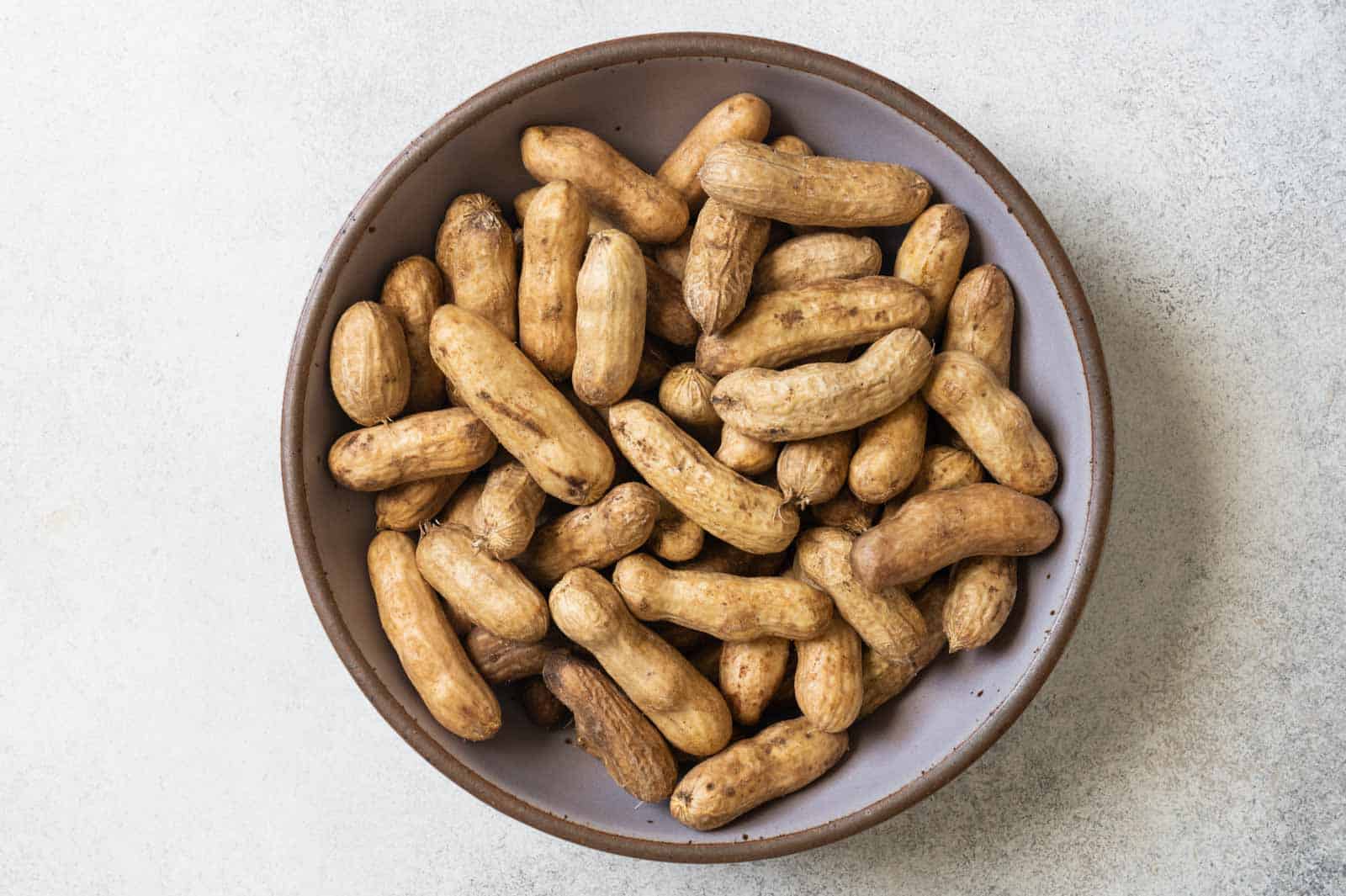 PEANUTS
Though it has "nut" in its name, peanuts are actually legumes, a relative to lentils, peas, and beans. In any case, peanuts just might be a wonder food, high in protein, iron, calcium, and fiber, and that's the short list. If you live in a warmer subtropical climate, you may be lucky enough to find green peanuts, which are the freshly harvested nuts with its leafy greens (called pegs) still intact. The parts we consume are the seeds grown underground in the rough tan shells. In Chinese cooking, peanut oil is a popular choice for stir-frying due to its high smoke point and robust flavor.
In early fall in Sacramento, I can find fresh peanuts at the farmers market. My mom boils the peanuts with salt and star anise for about an hour to hour and 15 minutes on medium-low heat. It's a simple but delicious way to eat fresh peanuts!
HOW TO CHOOSE AND STORE PEANUTS
Choose peanuts free of bruising and mold. Keep peanuts in a cool, dry place for six months.
RECIPES USING PEANUTS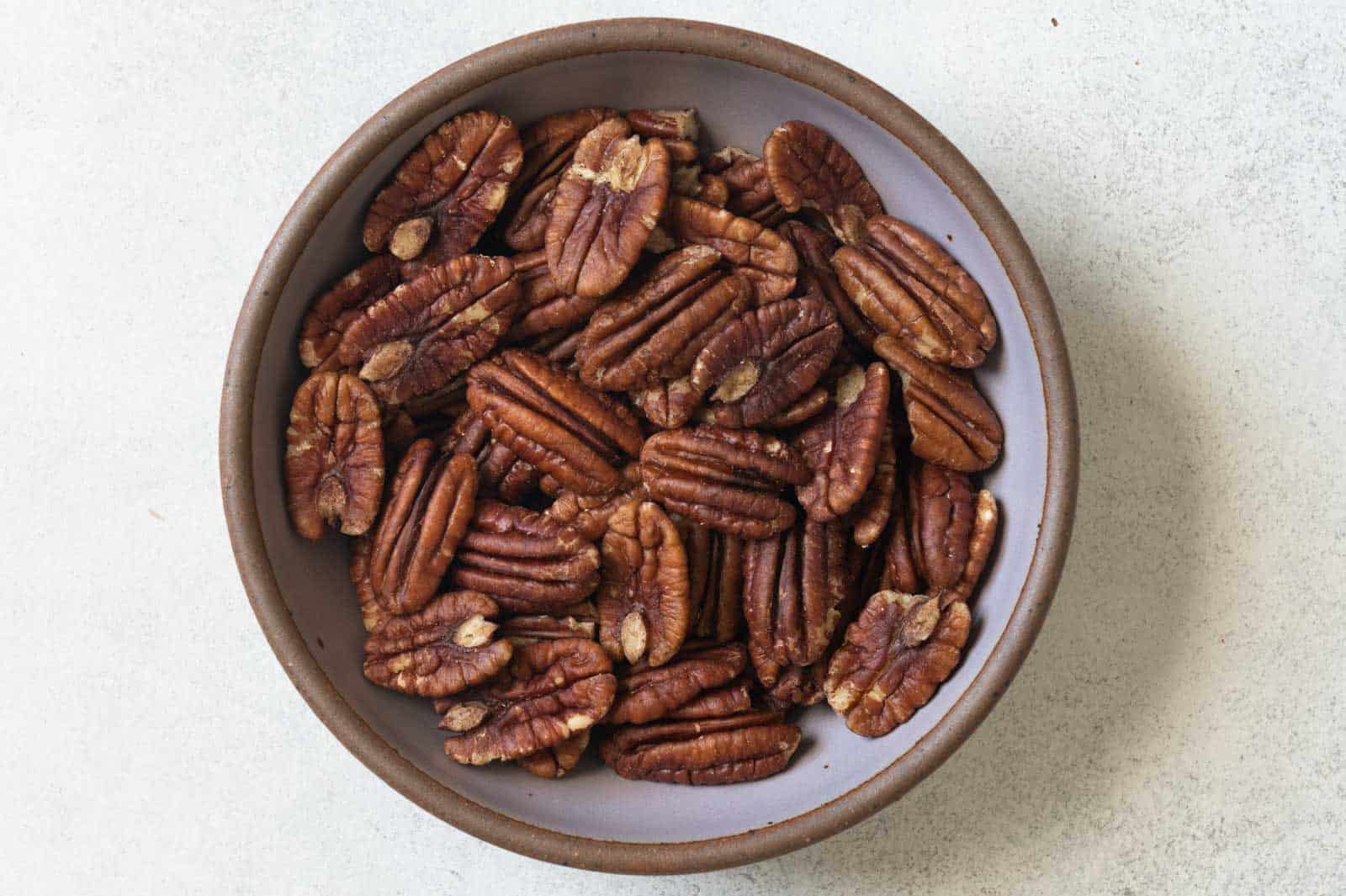 PECANS
Like peanuts mentioned above, pecans are also not technically nuts. Pecans are classified as drupes, fruits with an outer husk and a stone in the center. A great source of vitamins and minerals, pecans add buttery flavor and terrific crunch to hearty grain salads.
HOW TO CHOOSE AND STORE PECANS
Choose pecans that are uniform with no cracks. Skip dark nuts and shells, as these tend to be older. Keep pecans in the shell in a cool dry place for six months. Shelled pecans can be kept at room temperature for three months. Freeze in an airtight container for longer storage.
RECIPES USING PECANS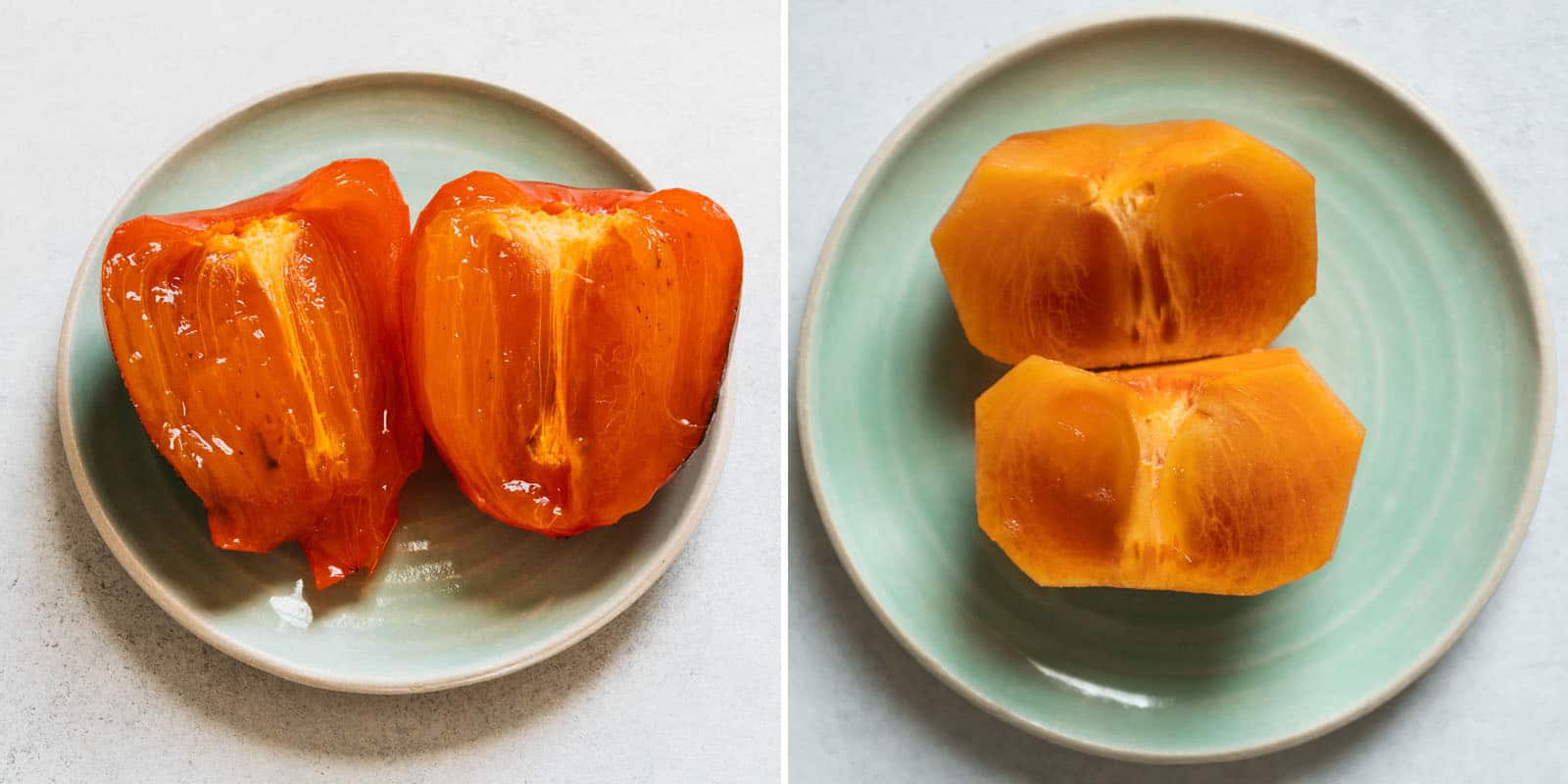 PERSIMMONS
A true fall treat, deep orange persimmons provide vitamins A and C. There are two types of persimmons you'll most likely find, hachiya and fuyu. Hachiyas are the round ones with pointed tips while fuyus are flat like tomatoes. Fuyu persimmons can be sliced up and added to salads or eaten out of hand without any additional ripening. Sometimes, fuyu persimmons contain black-brown seeds, which you can remove.
Hachiyas, on the other hand, need to be fully ripe and soft to eat. To ripen hachiya persimmons, Mama Lin suggests placing a few of them into a covered pot with an apple or two. (The apples release ethylene gas, encouraging ripening.) The persimmons should be soft and ready to eat in about a week, depending on how ripe they are when they are picked. Trust me, you only want to eat this variety when it's really soft! Eat the hachiya persimmon pulp like a pudding or add to baked goods. Check out this video on how to eat hachiya persimmons.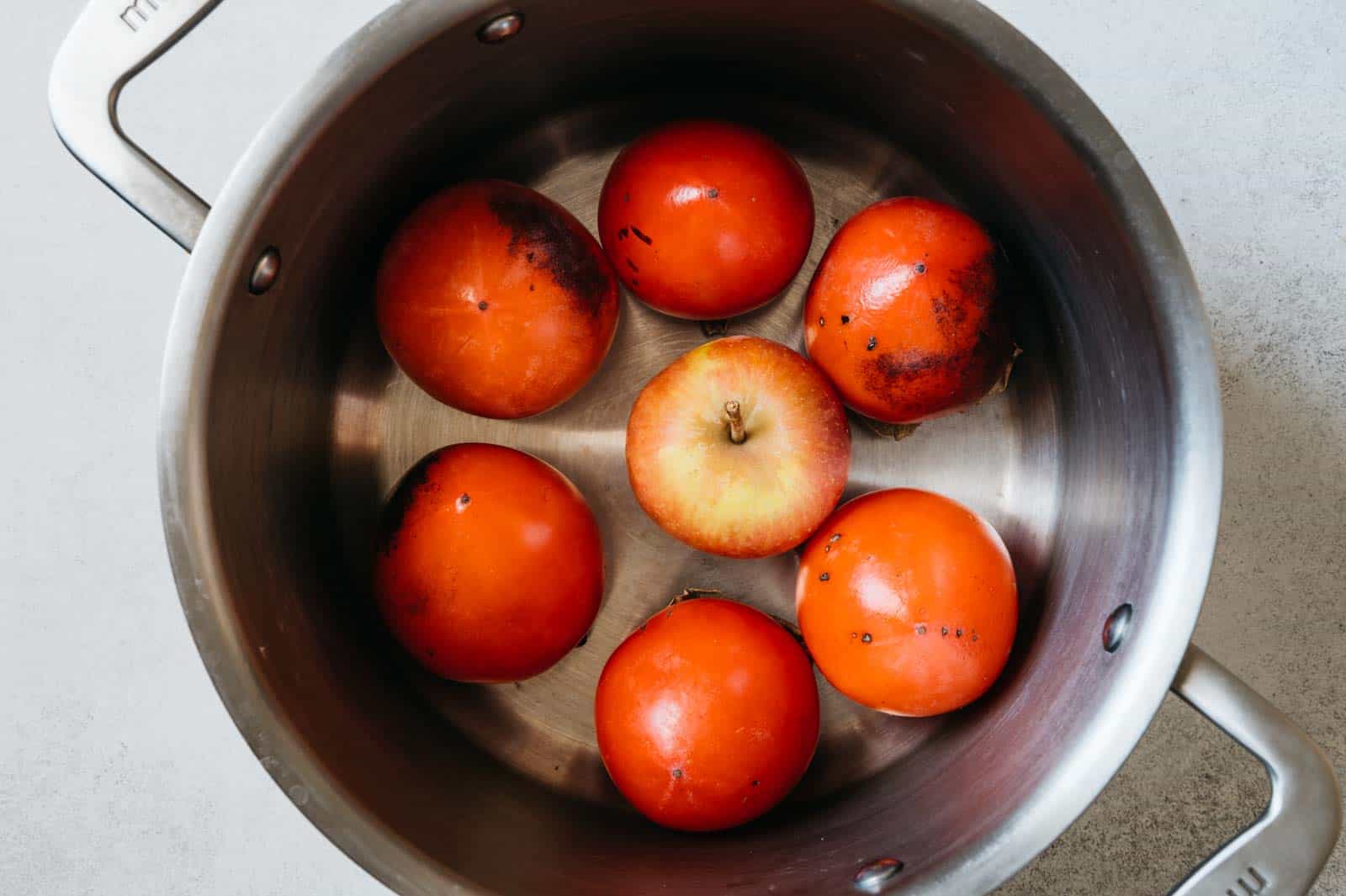 HOW TO CHOOSE AND STORE PERSIMMONS
Choose vibrantly colored persimmons with a green calyx (what looks like the stem of the fruit). Store at room temperature, or in the refrigerator for up to a week. Note that when hachiyas ripen, they may start to show black lines, but this is normal and not a sign of going bad.
RECIPES USING PERSIMMONS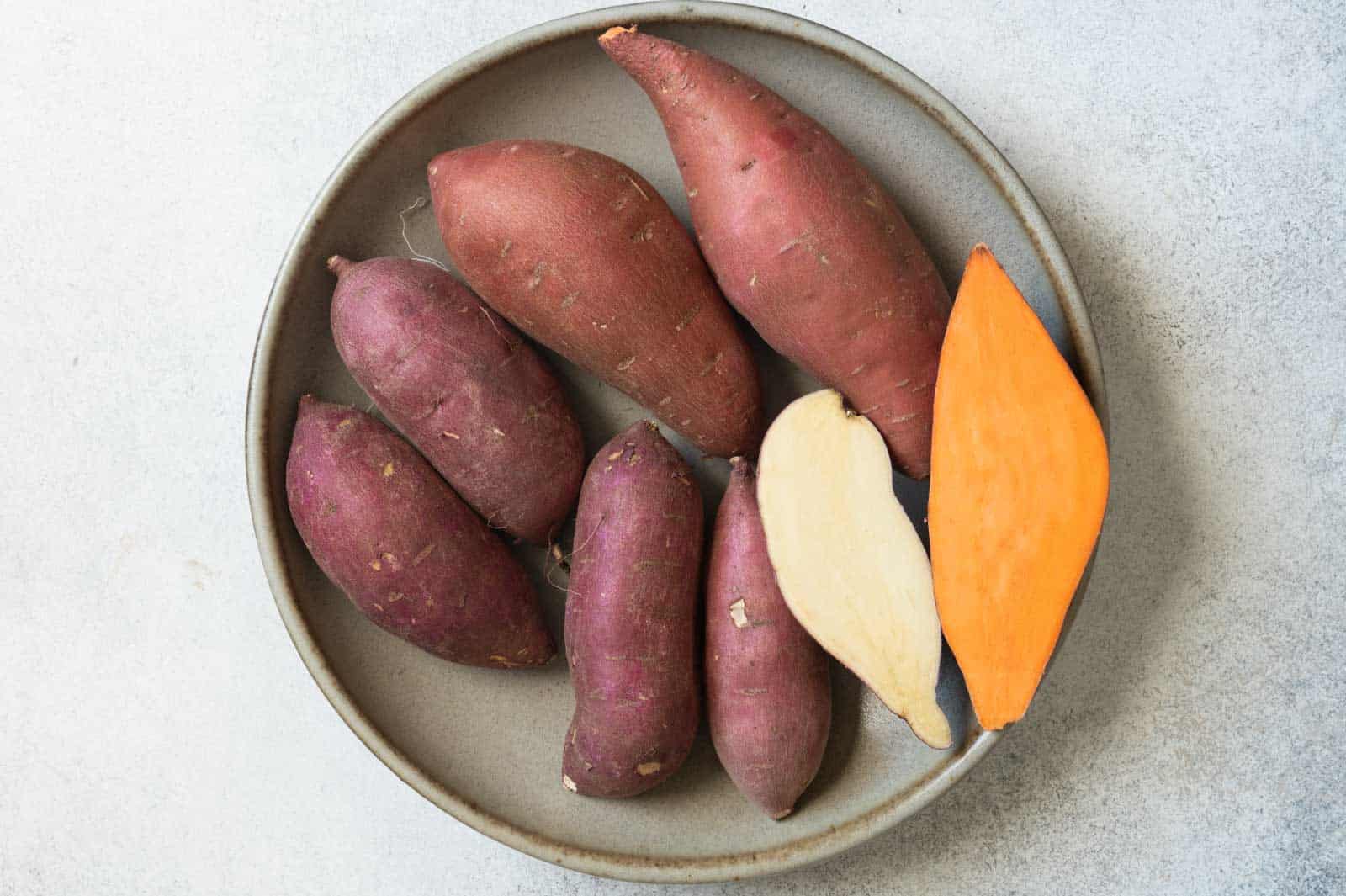 SWEET POTATOES
So what's the difference between a sweet potato and a yam? Confusingly, these terms are used interchangeably but actual sweet potatoes and yams couldn't be more different. What the grocery store will likely call a sweet potato is the one with pale russet colored skin and light inner flesh. What the grocery store will call a yam is the one with reddish skin and autumn orange inner flesh. (Note that a true yam is a botanically different classification and on the drier side.)
The more colorful the inner flesh, the more sweet potatoes pack in the nutrition – sweet potatoes are rich in fiber and vitamins A, B, C!
HOW TO CHOOSE AND STORE SWEET POTATOES
Choose sweet potatoes that are heavy for their size. Store sweet potatoes for a month in a cool, dry and dark place. Don't keep them in the refrigerator, as sweet potatoes are not a fan of the humidity!
RECIPES USING SWEET POTATOES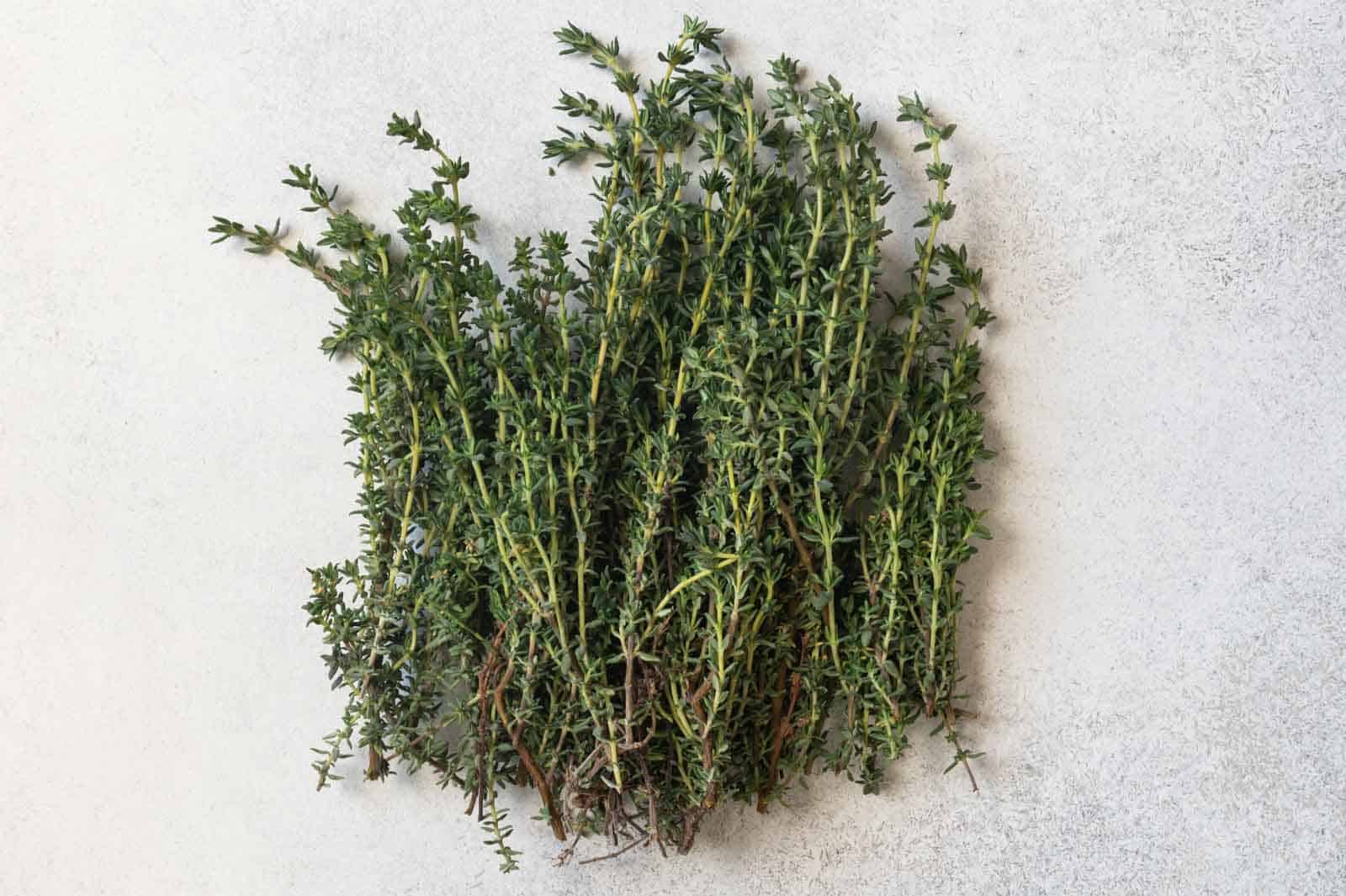 THYME
A member of the mint family, take a whiff of woody thyme and you will imagine roasted foods and umami-rich flavors. You (or a generous neighbor) might have some thyme in the garden to snip fresh here and there. Instead of plucking individual needles, run your fingers from the top of a stem and pull the needles down to remove them quicker. An abundance of thyme? Roast stem and all with whole sweet potatoes!
HOW TO CHOOSE AND STORE THYME
Choose thyme with deep green needles. Pass on bunches with brown needles. Thyme is relatively hardy and should last in the refrigerator for two weeks.
RECIPES USING THYME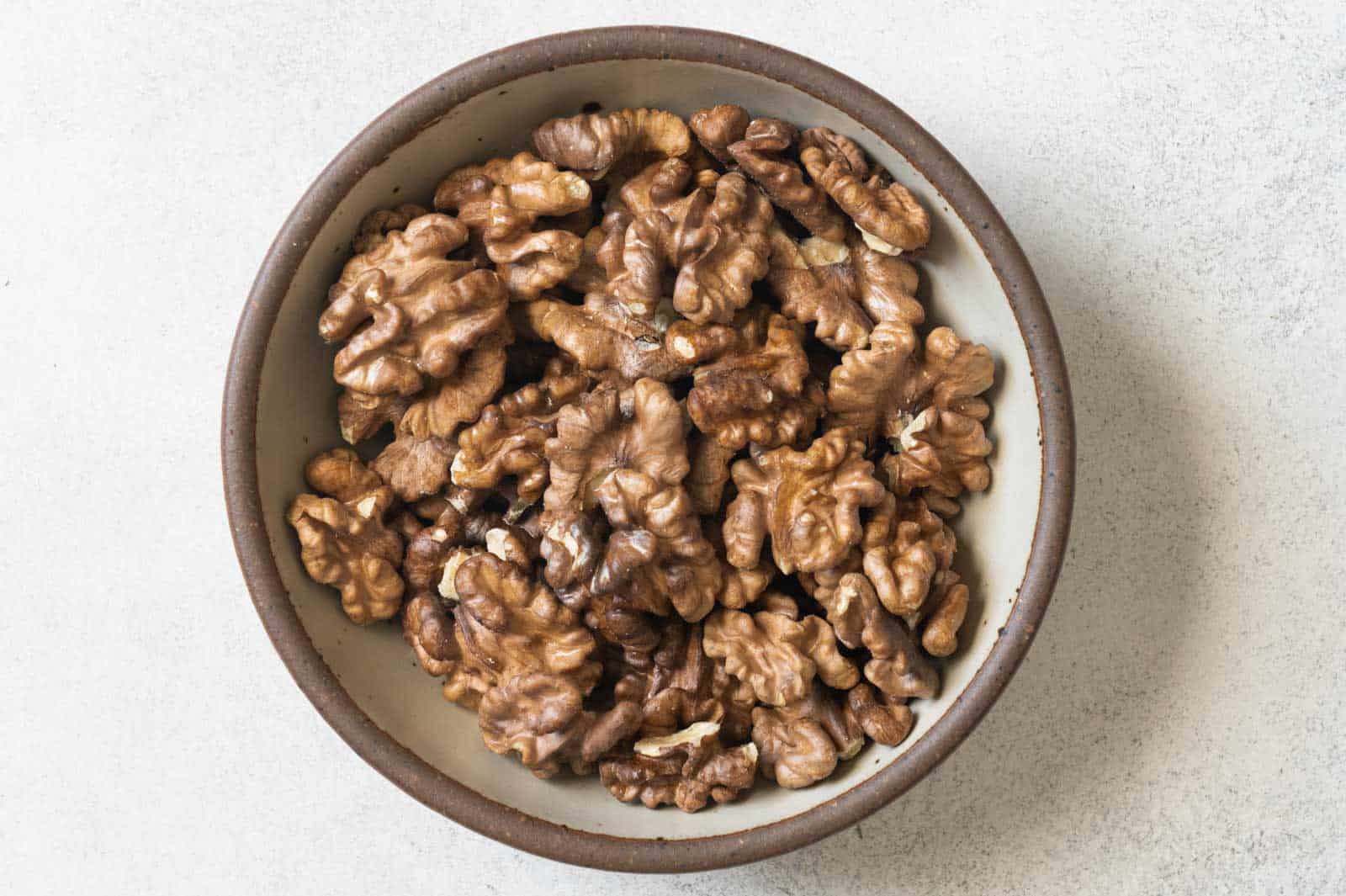 WALNUTS
A relative of the pecan, bitter, buttery walnuts are renowned for their brain-boosting omega-3 content. Consequently, this high amount of omega-3s means walnuts can go rancid quickly.
The variety you're most likely to encounter is the English walnut, which incidentally is shaped like a brain when shelled. At the farmers markets in Sacramento, I often see Chandler walnuts, which has a crisper texture compared to conventional walnuts.
HOW TO CHOOSE AND STORE WALNUTS
Choose walnuts in the shell that are whole, ideally without cracks. Shelled walnuts should look full and crisp. Walnuts in the shell can be kept in a sealed container in the refrigerator for up to 2 months. Shelled walnuts can be stored in the refrigerator for up to 6 months, and up to a year in the freezer.
RECIPES USING WALNUTS